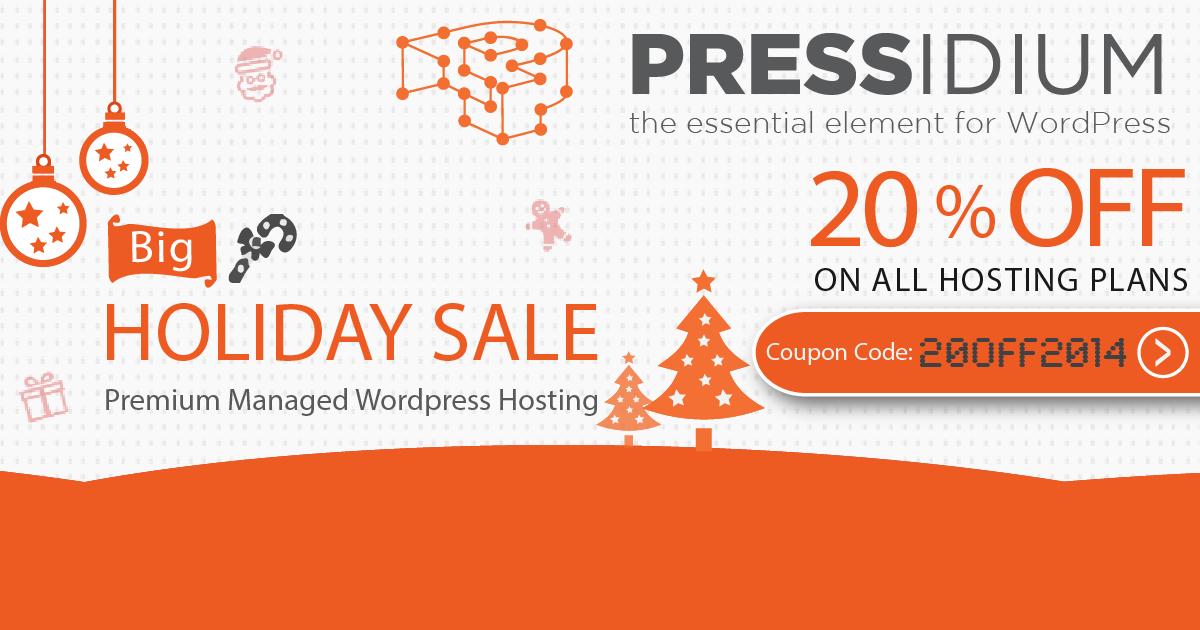 What a ride! We have almost left 2014 behind us and let us assure you that it was a tremendous year for us. Over the year, we have sucessfully managed to design the Pressidium® Pinnacle Platform, sponsor the WCEU in Sofia,  run our Private Beta Program with more than 300 beta testers and finally launch our platform for general use. It was a year of really hard work and now it is time for celebration!

To celebrate with us, we are offering a 20% price discount to you, on all our hosting plans. In addition to that, our special holiday offer is automatically combined with the 2 months for free offer, if you choose to select the annual plan during signup.
Yes, you got that right! Select the annual plan and you'll get 12 months of Premium Managed WordPress hosting for the price of 10 months and that reduced by 20% !!! 
To take advantage of this special holiday offer, please, make sure you use the 20OFF2014 coupon code when completing your order. See the example bellow :

And as always, our plans are protected by our standard risk-free 60 day money back guarantee! So, stop wasting your time – you don't have really anything to loose. Take advantage of our special holiday offer and join the revolution!
Please note, that the offer is valid from 25 Dec 2014 to 05 Jan 2015