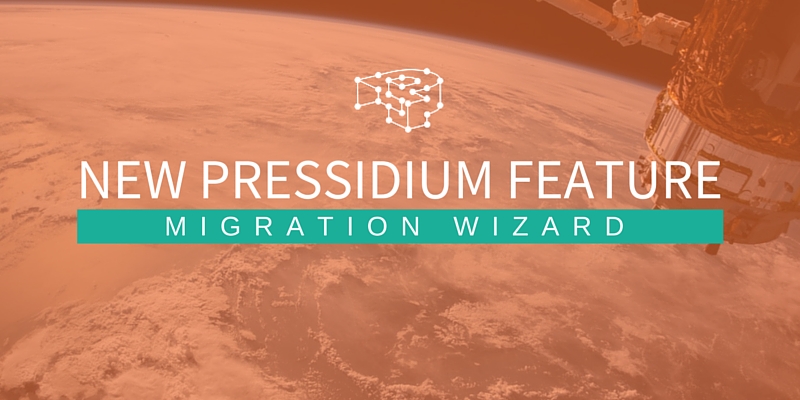 Managing the migration of your website to Pressidium has had its difficulties in the past. One of the major issues we've regularly come across was the variation in database table fixes. These required manual editing of your database sql dump file, which as we're sure you'll understand, was relatively time consuming.
At Pressidium we strongly believe that you shouldn't waste your time on migrations. It's why we always urge you to allow us to migrate your sites for free. However our migration queues are getting longer by the minute. As we grow, so does the demand for our service, resulting in you needing to wait for days.

This is something that doesn't sit well with us. It goes against our mission of making your experience an effortless, streamlined one. Essentially it didn't save you time. In fact it was doing the exact opposite.
That's why we're excited to announce the waiting period is now over.

Allow us to introduce the new Migration Wizard; a tool which allows you to easily migrate your WordPress site in just a few clicks.
The Migration Wizard

The Pressidium Migration Wizard is super easy to use and guides you through every single step you should take, until your website is served from Pressidium servers. It's a really simple process that requires zero technical knowledge. All you need to be able to do, is install a plugin onto your WordPress source website.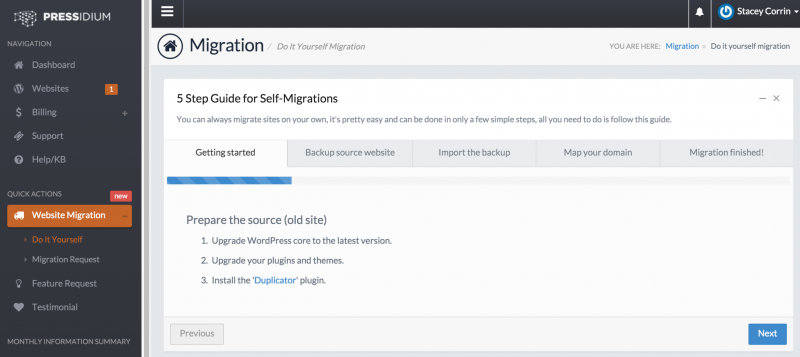 The plugin we use is a well known duplicator plugin, that's trusted by the WordPress industry and used by thousands of users. During the migration process, you'll use it to create a .zip (compressed) archive of your site files and database. The Migration Wizard then imports the archive into an existing Pressidium site of your choosing, or a brand new install.


What If The Plugin Fails To Create The Archive?

This may very well be something you come across during the migration process. Don't panic! You can still use the migration wizard, however you'd simply need to manually create the archive.
To do this, create an sql dump file using the 'mysqldump' utility or the phpMyAdmin export database option. Once you've done that, name it 'database.sql'.

The archive should contain all of the files in your website's root directory (the one containing the wp-config.php file). In this same directory, add the sql dump file you exported and renamed.

Please note: you should not include the parent directory in the archive. It should be created in such a way that when you unzip it, the files will be dumped in the current directory and not the subdirectory.

Once this is completed, place the archive somewhere accessible via the web, and point the wizard to the archive's url.
What If I Want To Migrate Many Websites?

Again this is something you can still do with the new Migration Wizard. If you've got a number of websites, you probably host them on the same servers. It shouldn't be a problem to create a simple shell script to generate the archive of each website. If however, you think it's not possible, drop us a line and we'll sort it for you!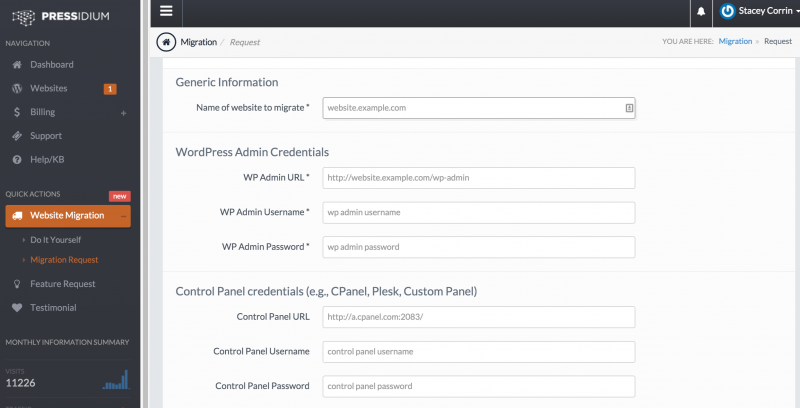 While this is only the initial release of the Migration Wizard, it still has plenty of room for improvement. We'd love it if you could provide your feedback, report bugs and request any features you'd like us to cover. Your feedback is key to our improvement.
JOIN HUNDREDS OF BUSINESSES THAT USE PRESSIDIUM TO SCALE THEIR WORDPRESS SITES
Did you like this article?
Subscribe to our blog and get awesome WordPress content straight to your inbox.
SUBSCRIBE