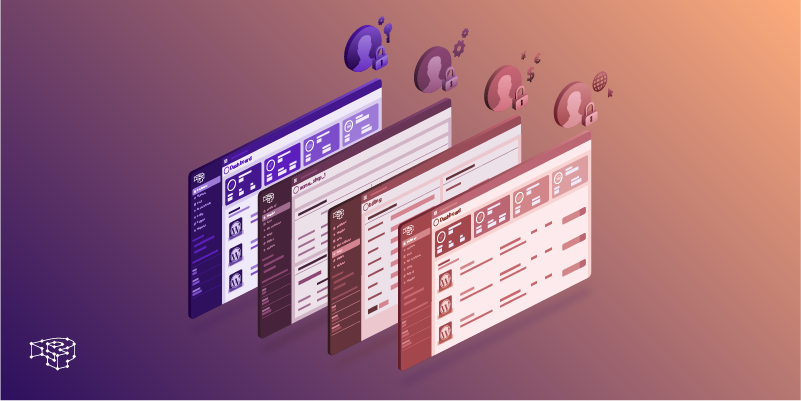 Multiple-user access is a feature our clients had been requesting consistently. As you know, our roadmap is shaped by your needs and input and so today we're excited to announce the new Role-based Portal Users functionality!
This feature allows you to set up multiple accounts for your organisation. Each having a different security role. If you are a media agency or large organisation, this is extremely useful because it allows you to segregate access based on responsibilities. It can also help you sleep better at night!
Introducing Role-based Portal Access
If you are a Pressidium client, you might have noticed the new Users button that has recently appeared on your Dashboard.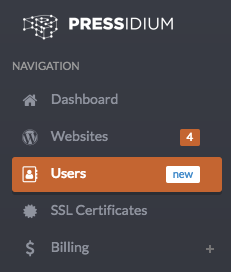 From there you can create new Portal users, edit the information of existing ones, delete them completely, or change their passwords. Each Portal User is assigned a Role with specific security permissions. Each Role has access to a restricted subset of Portal functionality. The Account Administrator Role however,  has access everywhere.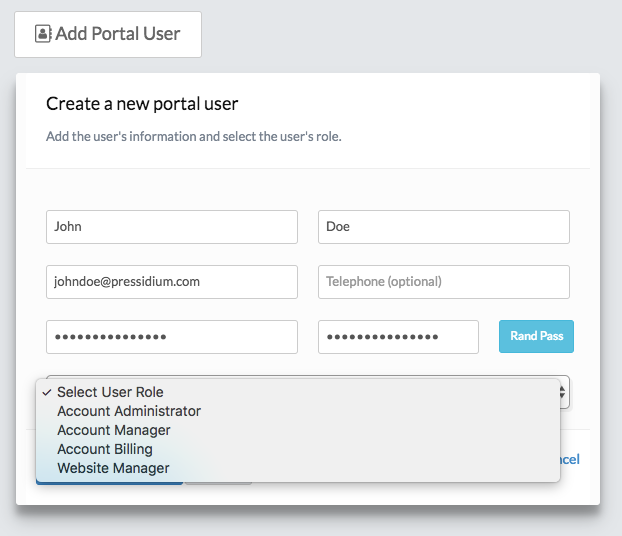 Currently, there are four Roles available: Account Administrator, Account Manager, Account Billing and Website Manager. Let's see them one by one.
Account Administrator
This role has full Dashboard permissions and is identical to the account used for signup. Use with caution!
Account Manager
This role has access to all Dashboard functionality and website configuration but it cannot create or edit Portal Users. Neither does it have access to billing. It is useful if you want to give access to team leaders or technical managers inside your organisation.
Account Billing
This role enables Portal Users to access and edit billing-related information, as well as manage invoices. Account Billing users do not have website access or any other Dashboard functionality. Naturally, you will need to assign these to people within your organisation that are responsible for finances.
Website Manager
This role restricts the user to specific websites. The website manager can perform all operations except cloning, removing websites and accessing their SSL configuration.  Create these for your WordPress developers, or members of your technical team that are responsible for the development, and deployment of your websites.  
What are the benefits of multiple user access?
If you are part of a media agency or a large organisation, or simply you collaborate with different people, the following need arises: I want my developer to have website access, but not to my whole account. Or perhaps, you have different development teams working with different clients, and you wish to define access controls accordingly. Whichever the case or your need might be (it will vary, depending on the size of your organisation), you can now easily create Portal users and fine-tune their access control with just one click. For further information how to do that, please consult our Knowledge Base article on how to create and manage Portal Users.
Let's say, for example, that you have multiple developers working on different websites under your account. With Role-based Portal Users, you can open Website Manager accounts for your developers and assign them rights only for the corresponding websites they own.  However, they won't be able to clone or remove them, as this is deemed to be outside their responsibility. It is only Account Administrators and Account Managers that are able to perform these operations. 
Our Role-based Portal Users feature ensures that specially authorised users have access to certain areas of your account, while sensitive information and critical operations are kept inaccessible to those with no authorisation. By creating multiple Portal Users you can mirror more accurately the structure of your organisation, and make your Pressidium account a part of it!
Never share your credentials again!
Role-based Access Control in every plan