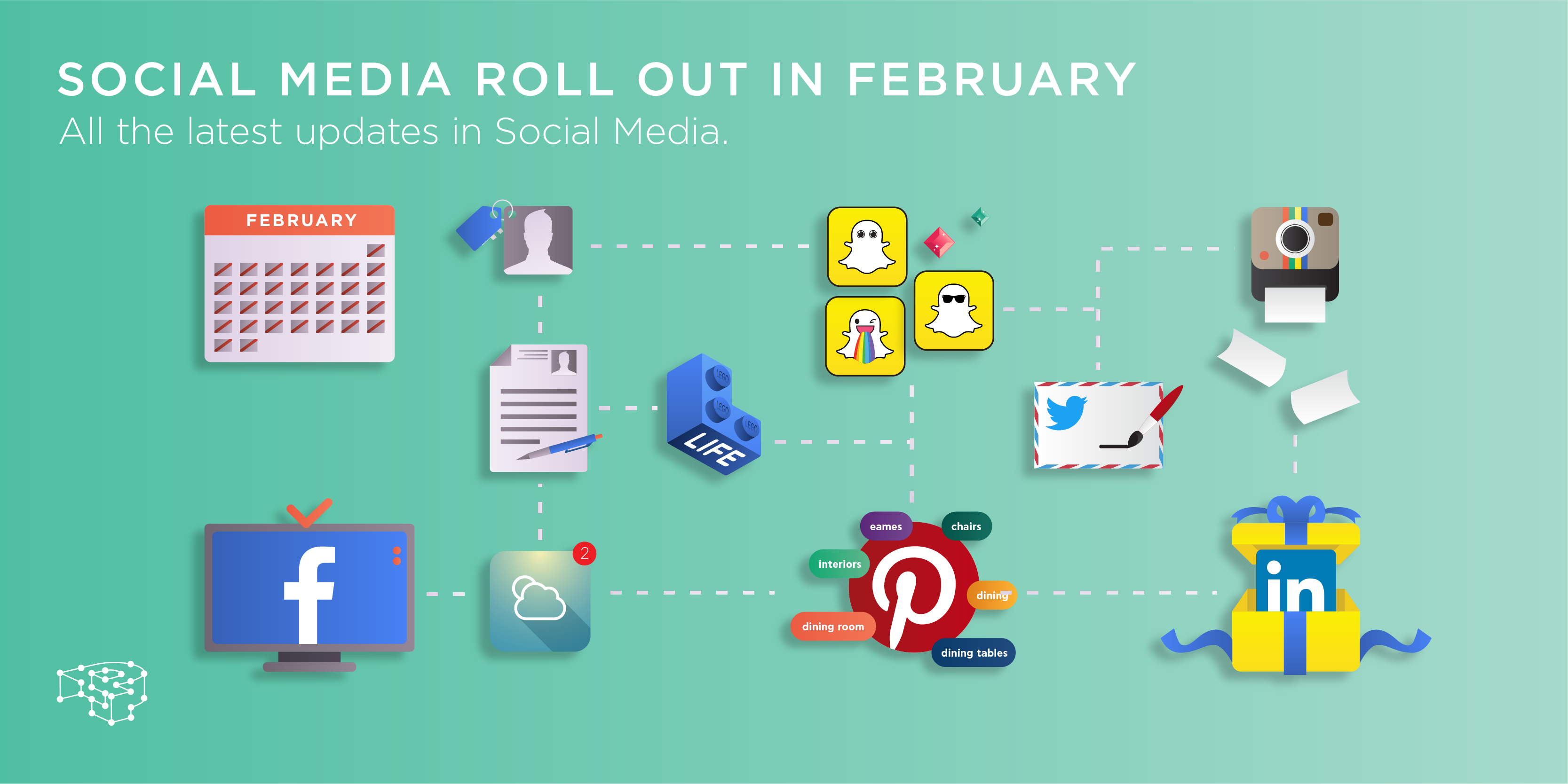 With February already behind us, our journey to the world of Social Media is about to start again! The past month had many interesting changes to show for, from Mark Zuckerberg's 6000-word manifesto to Twitter's measures for more safety. So, here we go.
Facebook
The "Discover people"  feature is slowly rolling out on smartphones and it is meant to spot people with whom you share common interests and enable you to connect with them. Whether you are going to the same event or you live in the same neighborhood, the feature is meant to bring people together for business networking purposes or for socialising and dating. (Yes, it begins to resemble dating apps).
Mark bluntly admitted that the network wants to turn into providing more high-quality episodic content. This means that he aspires to make Facebook your next go-to place if you want to catch-up with your favourite series. Κeep an eye for Facebook TV as this seems to be the next thing.
The Slideshow feature, which enables users to create a slideshow of their most recently uploaded photos or videos accompanied by a soundtrack, rolls out to all users. The iOS smartphone users had it since June 2016 and the reviews were great. This is why Facebook begins to bring the feature globally.
You can now search and look for images with words that describe the pictures. Not just with hashtags or captions.
Launched almost globally, the new weather feature sits comfortably at the top of your Newsfeed page, so you can't miss it. It delivers full weather forecast lines that you might find quite useful.
Over 200 National Flags for the users to decorate their profile photos with a number of topic-related frames you can play with. Go on, be creative!
Job posts and job applications are coming soon and they will be free to all users. Companies and candidates alike will be able to post vacancies and apply to them. The feature is said to be rolled out on Messenger making it a highly powerful and versatile application for connectivity and communication too.
Twitter
In the battle against abusive tweets, Twitter has rolled out a series of steps. It prevents formerly banned users from returning to the platform and taking up a username.
A default safe search filter will be rolled out in which tweets from blocked accounts will not be included.
Abusive comments and replies will be dropped.
Instagram
You have probably noticed how you can now share posts made up of multiple photos and/or videos! You can tell a beautiful story in one post, unveiling a story in series of up to 10 photos and videos. Let your creativity loose!
Pinterest
As the social network has started taking its position in the world of Social Media and more and more users soar to it, it has added a much-needed and useful visual search through the user's camera. This allows the user to take a photo of an item, then the feature will scan the photo and recognize the items portrayed in it, providing the users with the ability to find related items on Pinterest. Impressive indeed!
Snapchat
The network keeps pushing forward and it persists by announcing that it has been working on ways to bring Augmented Reality to its users. Through its version of updated Lenses, it will interact with objects, identify the user's environment and push the relevant Snap effects for the user to play with and enjoy.
WordPress App for Android Update
The new update for the WordPress App for Android is here and it is ready to help you manage, monitor and work on your WordPress blog from your smartphone. WordPress 6.7 for Android has many useful features that make blogging even easier. Namely, from supporting dictation and voice reply from Android wearables to redesigning your blog for a better UI and UX.
LEGO Life
Who hasn't spent hours playing and being creative with LEGO physical blocks? The company has announced a new social network available only to users under 13. LEGO Life is a network where kids can upload and share their LEGO creations and become members of a broader community. Measures and protections have been taken to ensure that the site protects its users and that it remains child-friendly. Users can personalise their profiles, enjoy customised newsfeed and what seems to be really exciting is the fact that famous LEGO characters will interact with the users commenting on their creations and their photo shares. The kids will be able to create their own awesome LEGO mini figure to use as their avatar.  Comments on posts are allowed but there is no direct chatting enabled. Sharing of personal information or photos enabling identification of the users or their location is disabled.
Have a lovely month!