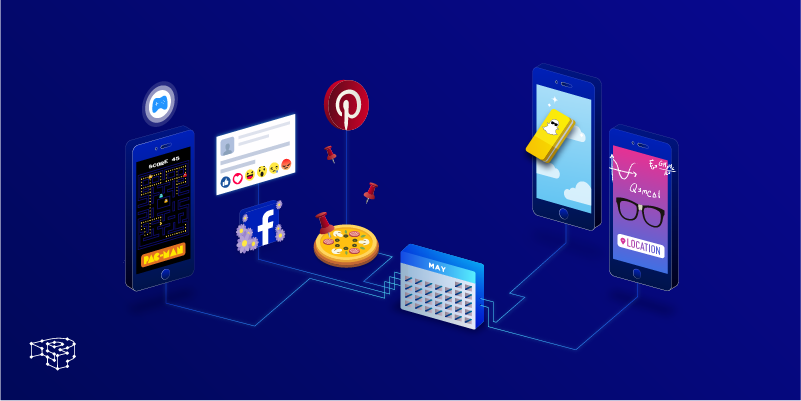 New Month, New Insights from the world of Social Media. So let us begin our monthly walk through this fascinating world!
Facebook
The Messenger App
The new Messenger Lite was launched in over 150 countries. Coming of assistance to all those users who happen to have an older smartphone or a rather poor data connection.
While we are on it, the Messenger Application has given its home screen a new look. Focusing on "better highlighting the many other ways that people connect and communicate, beyond text messages".
What is more, an Instant Games feature is added. Users can choose from an array of over 50 games to play with their friends in a turn-by-turn, no-download-necessary mode. This allows chatting while playing and slowly making Messenger a gaming platform as well.
As the Social Network is about to reach 2 billion users, it shakes up its Facebook Live streaming option with some rather impressive new additions.
Facebook Live
Live Chat with Friends enables users chatting with friends inside Live Videos. This way it keeps you and your friends sheltered from the clutter of the overwhelming streams of comments made by the rest of the viewers. By creating a private room you can invite new people or your friends to chat about what you are viewing. Easily jumping in and out of conversations and switching around between comment feeds and friend chats.
The Live With feature allows you to have a live chat with a friend.
Other news about Facebook
The platform already suggests to the users a list of "people they may know" and so the next step is about guiding the users towards " people they should know". Making suggestions based on common interests, jobs, hobbies and other essential parameters.
Facebook Groups will be able to screen new members. The administrators will have the opportunity to create up to 3 questions to ask the potential members wishing to join a group. This way not all requests from users asking to join a group will be accepted but only those that are relevant to a group's mission.
Reactions are expanded to post's comments. Yeah, Indeed! 😂 😉
On Mother's Day, Facebook launched the purple flower reaction to posts and comments. It was a symbol of gratitude and being "thankful'.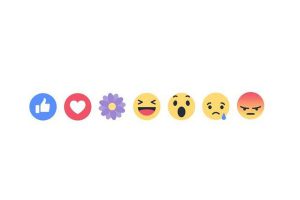 Instagram
There is no end in the ways Facebook and Instagram keep copying features from SnapChat to bring to their users.
Location Stories made their appearance in May. You have probably noticed a pinned-with-your-location, framed circle icon pulsating on the top left of your Instagram Home. Right next to your profile picture. Location-based stories are amassed and grouped together and delivered to you, giving you an idea of what is taking place around you.
Selfie Face Filters. Rolling out 8 different face filters for the users to add in their selfies and bringing some extra touches of inspiration and creativity.
Pinterest
The platform has taken steps towards improving its business value and establishing its role in the Social Media world.
So if you have a Pinterest for Business Profile, you will be able to get detailed and specific statistics for each of your pins.
Knowing that food is the most popular category on Pinterest, populating over 15 billion food-related pins, the platform has decided to take food discovery to the next level. It will add new search filters when looking for a recipe and it will even allow users to search through recipes using the Lens.
Twitter
Upgrading its emoji stack, expanding it to include many interesting emojis that will make expressing ourselves more graphic (at times) and easier.
It started testing a new interface for smartphone users. The new UI is made up of rounded profile images and buttons.
Users are allowed to review Direct Messages, before replying to them, if those messages come from people they don't follow. In a protected inbox the users are able to review the message without the sender being informed about it and then they can opt for responding to it or not, by choosing " Accept" or " Delete" respectively.
There's a Twitter Media Library available for Marketers to make the most of it. The Library is a collection of all the visuals, be they images, GIFs or videos an account has uploaded on Twitter. This way account managers will be able to go through their collection and easily pick the appropriate visual for reposting.
SnapChat
The No Limit feature is available. Up until last month, senders were able to choose the duration of a Snap, varying from 1 to 10 seconds. With the No Limit option, by tapping on the infinity icon, the sender will allow the recipient unlimited viewing time.
The Snap Loop is the limitless option that is applied to videos too.
Ready to create your next Snapsterpiece? To cover your Snap with Emojis? Tap on the snap and choose from the options you are given, using your finger as a virtual pen. The choice of emojis is rather limited, at the moment, but you can easily cover a snap with flowers🌸 🌸, kisses💋💋 or hearts ❤️❤️.
And if there is something in your Snap that does not quite fit in the picture and you wish it gone, you can use the Magic Eraser. Rub the object you wish to disappear and the background behind the object will take its place.
Collaborative Stories have arrived giving you the chance to contribute to a friend's story or to have them contributing to yours. All you have to do is to invite your friends to post in your Story.
Have a Lovely Month!
Did you like this article?
Subscribe to our blog and get awesome WordPress content straight to your inbox.
SUBSCRIBE