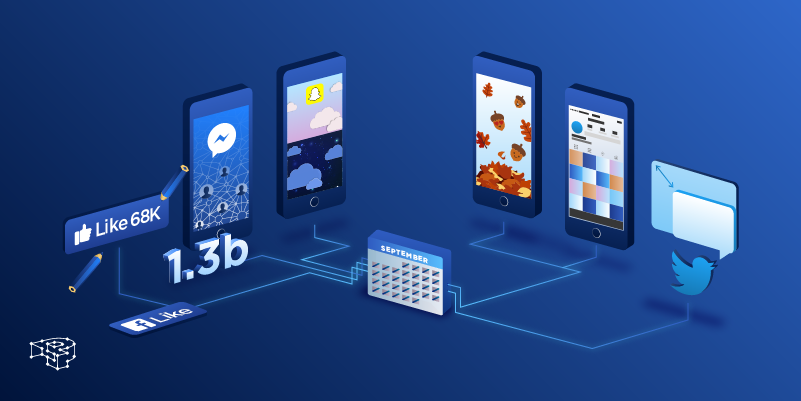 The time has come, once again, when we take a look at the latest Digital and Social Media Updates.
Facebook
Redesigning
The Redesigning of the Like Button. A new Like button is out! And if it slipped your attention, look closer!! The thumb's up symbol has got a grey outline which turns blue once you tap on it and you Like something.
New Event Tab. Users can now see a new tab on their mobile App Screen. The event Tab is there, allowing easy access to all the events users are invited to and interested in attending.
Testing Colours on Comments. This is still a tested feature and thus, it is only available to a small number of users. Following suit to the colored update posts, colored comments will allow users to pick  (what else?)  a colorful background for their comments.
New Features
Wanna make New Friends? The Social Media Platform keeps exploring ways to bring people together and to help them connect by expanding on the ways users engage with each other. The platform now showcases not only those users with whom you might wish to connect but also the users you have already connected but haven't engaged much. The suggested New Friends are connections with whom you share common interests; for instance, you have attended the same event or you live in the same place. By tapping on the " Get To Know" prompt, a carousel of all the suggested connections is unveiled on your screen.
Crisis Response Hub. This new feature is available on the App and it enables users to go through a list of recent crises.  Not only can the users find out the details of cataclysmic events but they can also choose ways to help fight off those crises. With 3 handy tools available: 1) Safety Check, 2) Community Help and 3) Fundraisers you can check about the safety of your connections when a crisis strikes and you can also find tools to help the local communities recover.
WhatsApp Integration. Most of you out there will be able to access your WhatsApp via the Facebook App. Since the platform has integrated the Message App and made it more easily accessible.
And guess what? Messenger hit 1.3 Billion Monthly Users.
Twitter
It came as a shock to its users!! They had been waiting for it for many years. And finally, the platform announced that it is testing doubling the character limit!
At last!
Instagram
The platform has been experiencing massive growth the past few months- with 800 million monthly users and 500 million daily users. So let's have a look at the Social Media updates and changes brought to the users by Instagram in September.
A 4rth Tile Maybe? 😲😲 Users have repetitively reported that they have seen a fourth Tile being added to the grid.  This change is only a tested feature, for the time being, so not all users have access to it. However, this change is quite fundamental!
New Filters have been released this month and they are inspired by the change of Seasons and the Weather. Choose between a Happy face sun, an angry thunderstorm, a Sad Face Cloud of rain or a relaxing Sun.
Share Stories with Your Friends Fast & Easy. You came across a fascinating Story and you wish to share it with a friend! You can now do so fast and easy with a Direct Message. See the Story, tap on the Direct Message icon and pick a friend. It's that easy! The message will be delivered to your Friend's inbox and it will vanish once the original story disappears from the platform.
Comment Controls. A very handy feature indeed! As users are now given the opportunity to control who comments on their posts. They can exclude certain accounts completely; banning them from commenting.
SnapChat
Sky Filters. The latest update brings more Augmented Reality Features! Users can change the Skies above by choosing different filters. Opt for the one that suits your mood best!
A plain Sky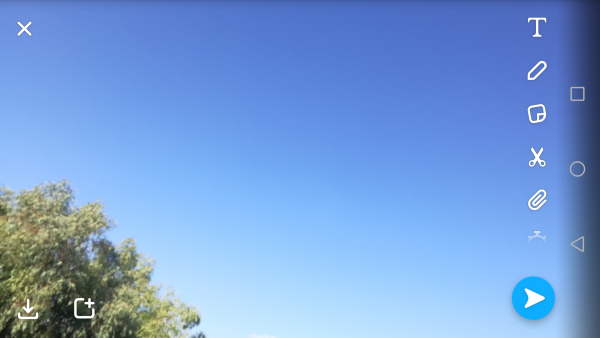 Can turn into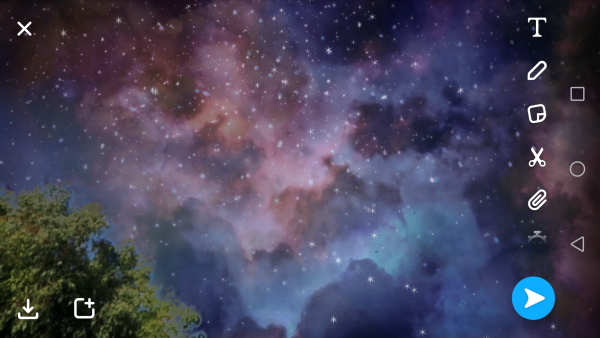 And summing up,
Slack has recently exceeded 6 million daily users and has been giving itself a more collaborative twist. With the Shared Channels feature, two companies can work and collaborate on a  Shared Channel together. The companies can set the channels up according to their needs, enabling separate permissions and accounts to their members.
Have a Lovely Month!