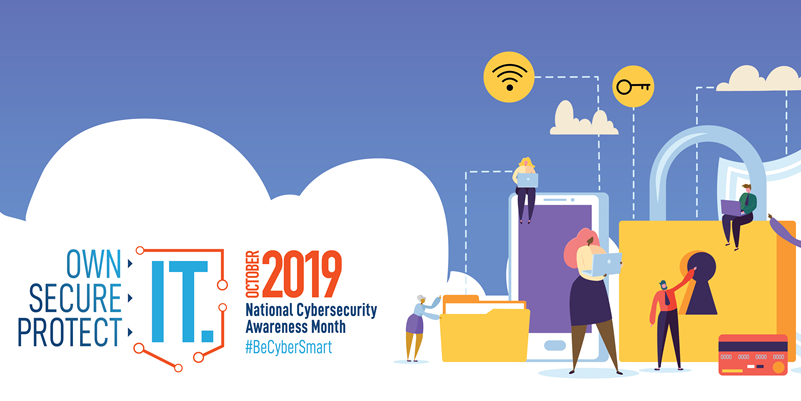 We talk a lot about security at Pressidium. Perhaps unsurprisingly our focus is almost exclusively on WordPress security. The Pressidium Platform, designed from the ground up, has numerous in-built features designed to keep your website secure and hackers out. With National Cybersecurity Awareness Month taking place throughout October this seemed a good juncture to take a quick look at the importance of taking proactive steps to enhance our own personal cybersecurity.
With so many of us working in IT in some form or another, it can get quite easy to focus on the security resiliency of systems in our businesses but to then forget to take the simplest of measures to protect ourselves online.
So, let's briefly run through some of the core areas we all need to proactively check to ensure that we ourselves don't fall victim to cybercrime.
Cybersecurity While Traveling
In a world where we are constantly connected, cybersecurity cannot be limited to the home or office. When you're traveling it is always important to practice safe online behavior and take proactive steps to secure Internet-enabled devices. Steps include:
Enable MFA: Enable multi-factor authentication (MFA) to ensure that the only person who has access to your account is you.
Stop auto-connecting: Some devices will automatically seek and connect to available wireless networks or Bluetooth devices. This instant connection opens the door for cybercriminals to remotely access your devices. Disable these features so that you actively choose when to connect to a safe network.
Cybersecurity & Internet of Things
Internet of Things (IoT) or smart devices refers to any object or device that is connected to the Internet such as watches, cars, lighting, home security and more. The security of these devices is not always guaranteed and this opens you and your network up to a number of potential vulnerabilities. Keep tabs on the number of devices you have connected to the internet and only download associated apps from trusted sources. Easily overlooked is the password that these devices uses to connect to your network. Make sure you change this from the factory default and use something as complex as you can
Use Strong Passwords
We hope most people have now moved beyond the sticky note approach to storing passwords! Using a unique, hard to guess password for each website or system you access is a vital first step towards protecting yourself online. Use a password manager like 1Password to store and generate random passwords and change these passwords on occasion.
Phishing
We all deal with tens if not hundreds of messages each and every day. We'd all like to think that we're immune to a Phishing Attack where a hacker attempts to gain access to one of your accounts by sending a socially engineered message (commonly email or text) to you with the aim of encouraging you to log into your accounts in a way that would reveal your credentials. But when you're tired or busy it can be possible to let your guard down. Be careful, phishing attacks come in all shapes and sizes… some are appallingly bad (and very obvious) but there are also some incredibly sophisticated attacks that take place that can fool the best of us.
Keep Updated
Whether it's your computer, smartphone or other network device, the best defense against viruses and malware is to update to the latest security software, web browser, and operating system. We know how annoying constant prompts are to install software updates, but a big proportion of these updates are security related, not feature-related.
So, take a few minutes out this month to update that phone, refresh your apps so they are the latest version and stop dismissing those annoying Windows update notifications… run them!
Find out more about how to stay safe online at https://staysafeonline.org/