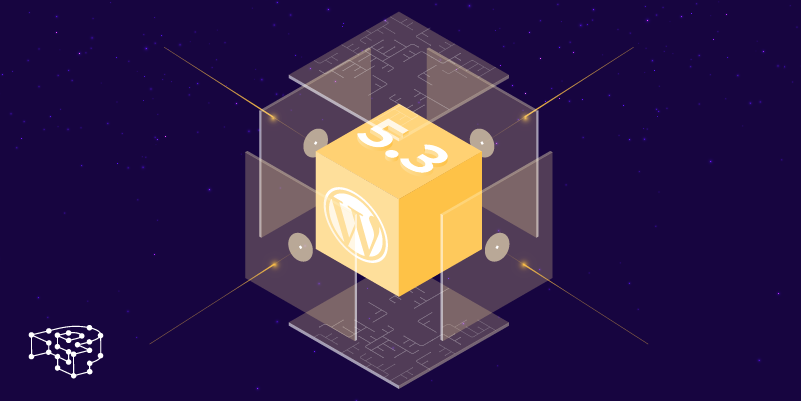 Described as their most 'refined user experience', WordPress 5.3 or 'Kirk' has landed! With a raft of changes including a refined and expanded block editor and a brand-new Twenty-Twenty default theme, WordPress 5.3 looks like a great version to upgrade to. So, let's dive in and see what's new.
If you are a Pressidium client this version is now available. Skip to the end of this article for full details.
A New Default Theme for WordPress 5.3
Probably the first thing you'll notice when you load up WordPress 5.3 is the brand new theme; Twenty Twenty. WordPress normally ships one new theme a year and this theme has been designed to take maximum advantage of the WordPress block editor (Gutenberg). An interesting mix of fonts is at play with Inter Var being used for the Headlines and Garamond for the paragraph text. The contrast looks good to me but might not be to everyone's liking.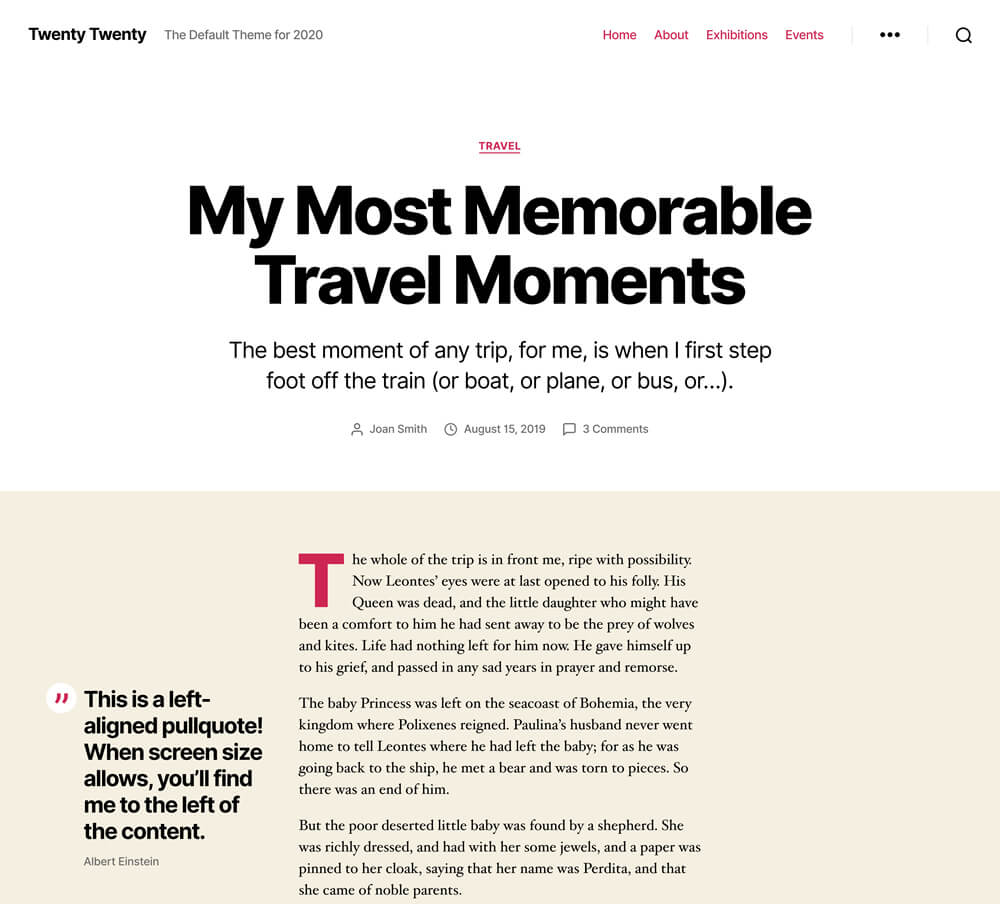 Twenty Twenty is laid out with a single column which is designed to give users maximum flexibility to create the layouts they want by combining columns. Overall I think it looks great and is probably my favorite default WordPress theme to date.
A User Interface Design Upgrade
This change struck me the moment I logged in. New borders have been added around form fields and other elements of the Admin interface which make them appear much sharper. The aim, as with all WordPress releases, is to make sure that they remain fully accessible and this change ensures a good user experience for all users. For such a small change, the contrast in how visible these elements are is remarkable.
Block Editor Updates
Clearly a massive amount of time has been spent in WordPress 5.3 improving and adding further functionality to the new default block editor (Gutenberg). This was only released back in 2018 (which coincided with the release of WordPress 5.0) and understandably, the WordPress team are keen to ensure that this major change to how we all interact with WordPress continues to get better. Although there is still the option of using the old WordPress editor by installing the 'Classic Editor' plugin, if you've not made the jump to the new bloc editor, I would suggest that now is the time to do so!
So, what's new?
The Revised Columns Block
There have been a few significant updates to the columns block making it much more useful.
Columns – The Layout Picker
When you select the columns block you are now presented with some default column layouts. This makes it much quicker to get started and speeds up the editing process.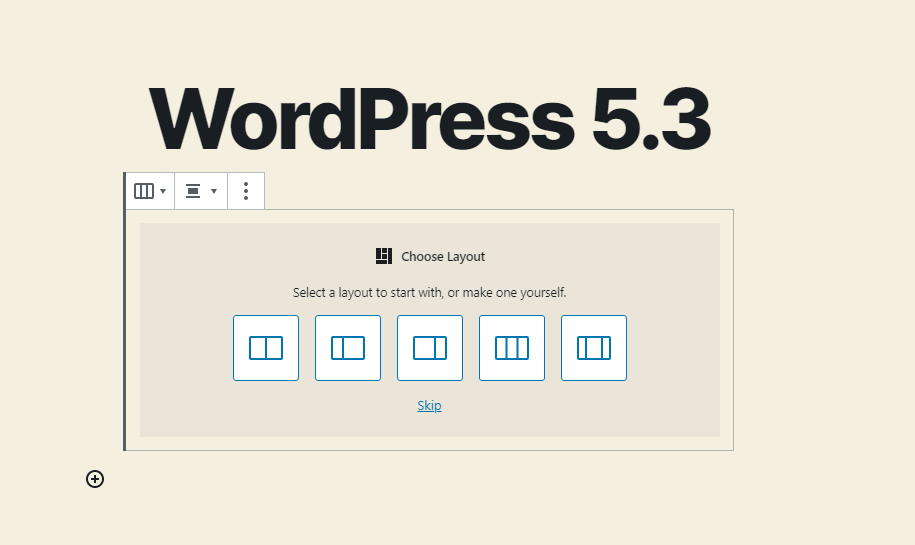 It also allows you to ensure consistency of column width quickly and easily.
Columns – Change the Width
The new and improved columns block comes with a long-anticipated release… the ability to alter the width of individual columns! Anyone who has built a WordPress website will probably have at some point got frustrated by the fixed columns widths available to them in many of the WordPress editors on the market. Now, with the new WordPress block editor you can adjust the width of these as you see fit.

Other Columns Updates
In addition to the Layout Picker, the placeholders to add blocks within the columns are now much more visible (the + icon in the grey box).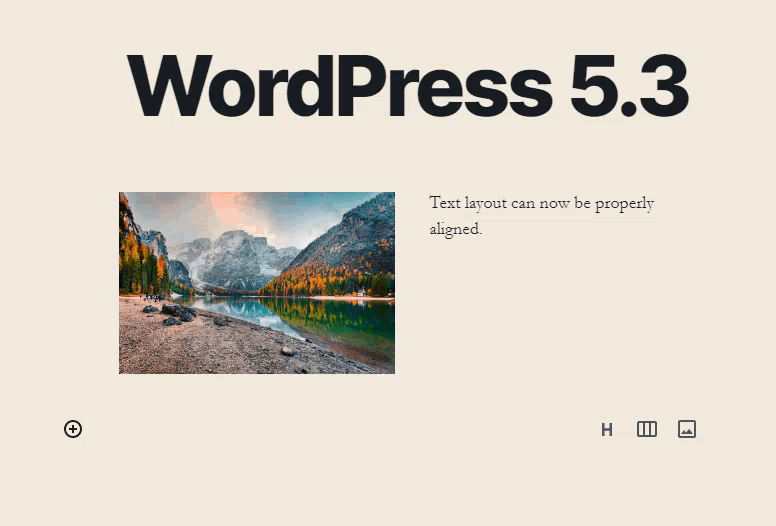 Vertical alignment is now also available, meaning it's super quick to get text and images to line up properly (no more spaces required trying to achieve the layout you want).
Table Blocks
Until Gutenberg, the only way of adding tables into WordPress (other than coding them in yourself) was via a third-party plugin. Now, thanks to the new block editor, it's quick and easy to add in tables.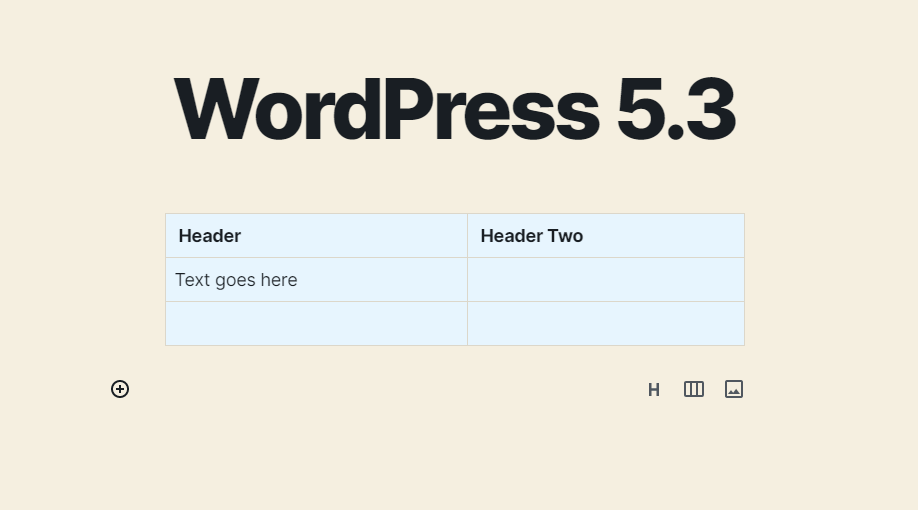 The improvements made in 5.3 to the table block include text alignment in columns as well as allowing you to add in header and background colors.
New & Improved Buttons
Buttons! They're seriously useful and in WordPress 5.3 it's now easier than ever to add in good looking buttons using the Button Block. You're free to change the color and, now in WordPress 5.3, you can also change the button radius using the slider in the block editor on the right of the page.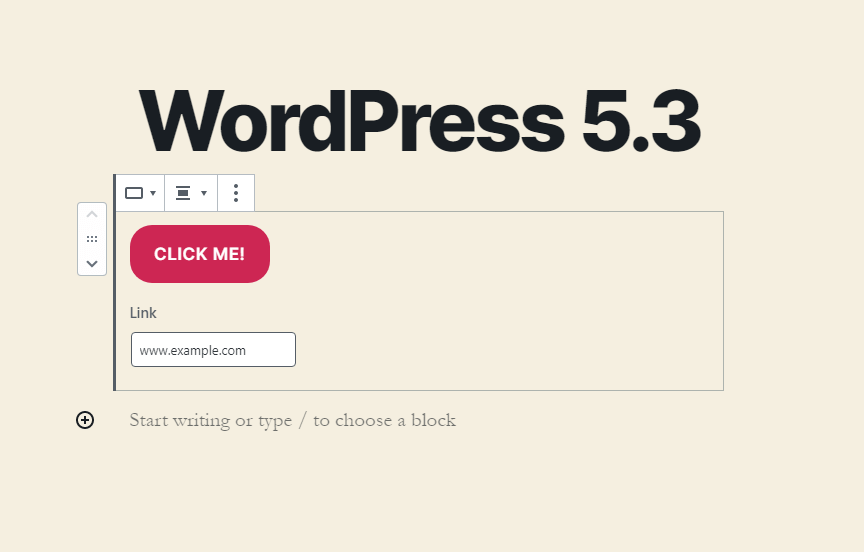 If you're feeling creative, you can also add a CSS Class to the button which then allows you to further customize the design.
Further enhancements in WordPress 5.3
There have been numerous other improvements in this release of WordPress including in performance where up to 1.5 seconds of loading time has been shaved off when you upload a large blog post.
Another cool feature is Automatic Image Rotation… we've all been there where we upload an image and it ends up the wrong way around. Whilst it's been possible to rotate the correct way, it was another job to do. Now, thanks to WordPress 5.3's ability to read the embedded orientation data in your images, they should all appear the right way up the first time!
PHP 7.4 is now supported and WordPress 5.3 contains multiple changes to remove depreciated functionality and ensure compatibility with PHP 7.4. Always good news!
Another useful addition is an Admin email Verification notification… Admins will now be asked to confirm their email address periodically. This helps reduce the chance of you getting locked out of your own site as a result of having an old email saved.
Are You Hosting Your Website With Pressidium?
We are now running WordPress 5.3 as the default WordPress version on our platform. This means that any new sites you create on Pressidium will be loaded with WordPress 5.3!
As a managed WordPress provider, we take care of all WordPress core updates for our clients. Each version is carefully tested prior to release and we would normally begin a mass upgrade for all sites on our platform around two weeks after the release of a major WordPress update. As we are heading into a busy holiday season for our clients we are going to defer the mass upgrade to WordPress 5.3 until the 21st January 2020. You will receive an email notification reminding you of the upgrade nearer the time.
If you would like to manually upgrade your WordPress core to WordPress 5.3 prior to this date then you can easily do this via the WordPress Admin panel.
Host your WordPress Website with Pressidium!
View our price plans