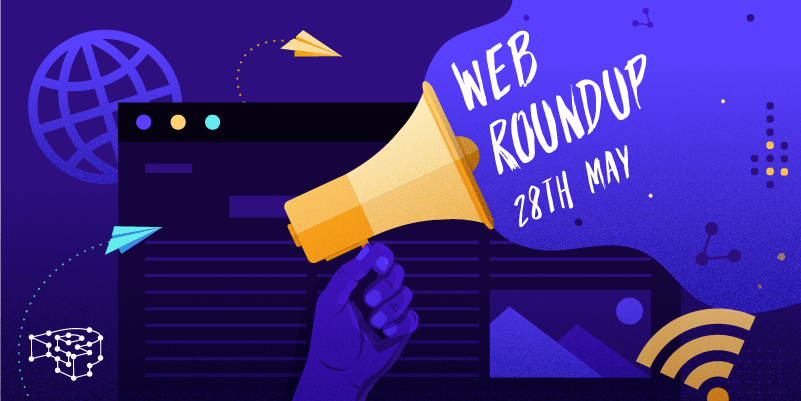 Another month has almost been and gone… and with it (and just in time for the weekend!) is our regular roundup of articles from across the web, with a focus on technology, business news and of course WordPress!
How private is your Gmail, and should you switch?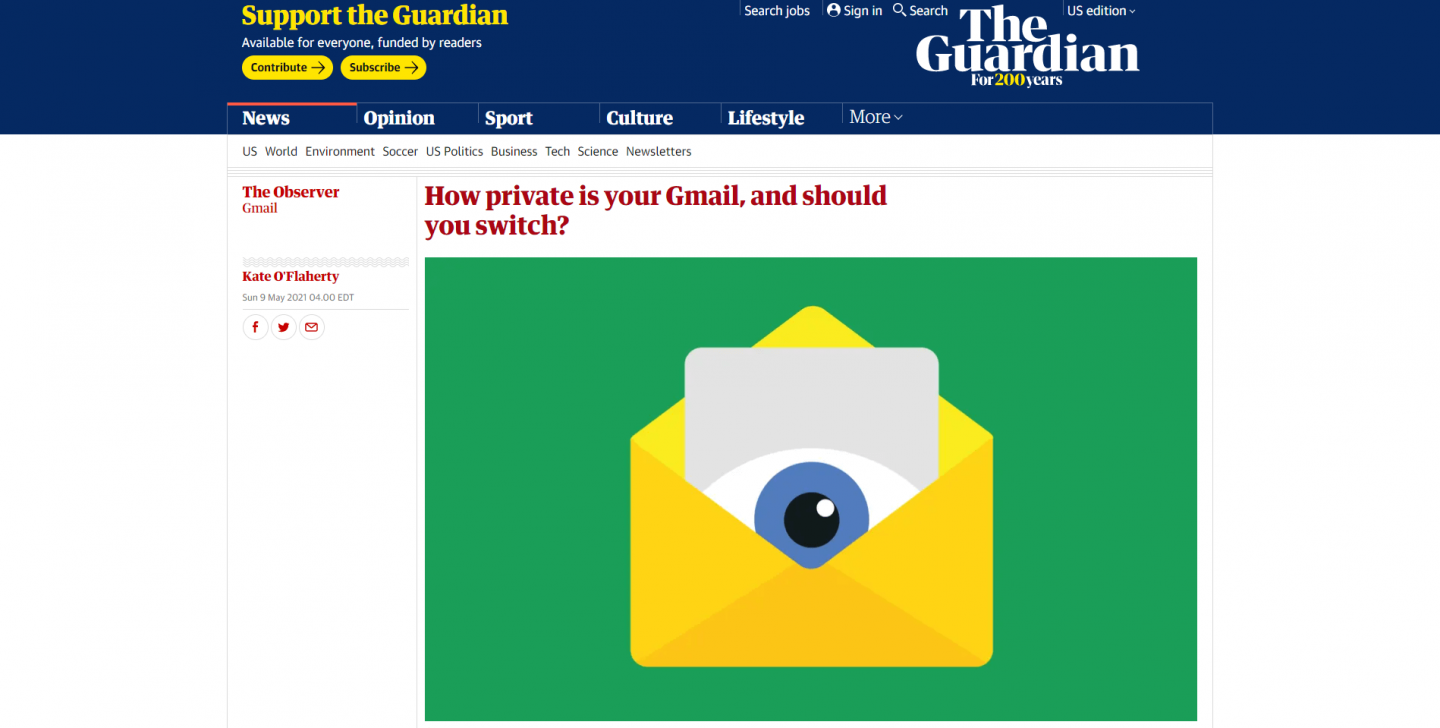 Most people are aware of the cookies that track them across the web, and the privacy-invading practices of Google search, but did you know Google's email service, Gmail, collects large amounts of data too?
This was recently put into stark focus for iPhone users when Gmail published its app "privacy label" – a self-declared breakdown of the data it collects and shares with advertisers as part of a new stipulation on the Apple App Store.
According to the label, those that grant the appropriate permission to the iOS Gmail app can expect Google to share information including their approximate location, user ID – an identifier used to anonymously track them – and data about the ads they have viewed online with advertisers. More data is used for analytics – in Google's words, "to build better services" – including purchase history, location, email address, photos and search history.
CSS Container Queries: Use-Cases And Migration Strategies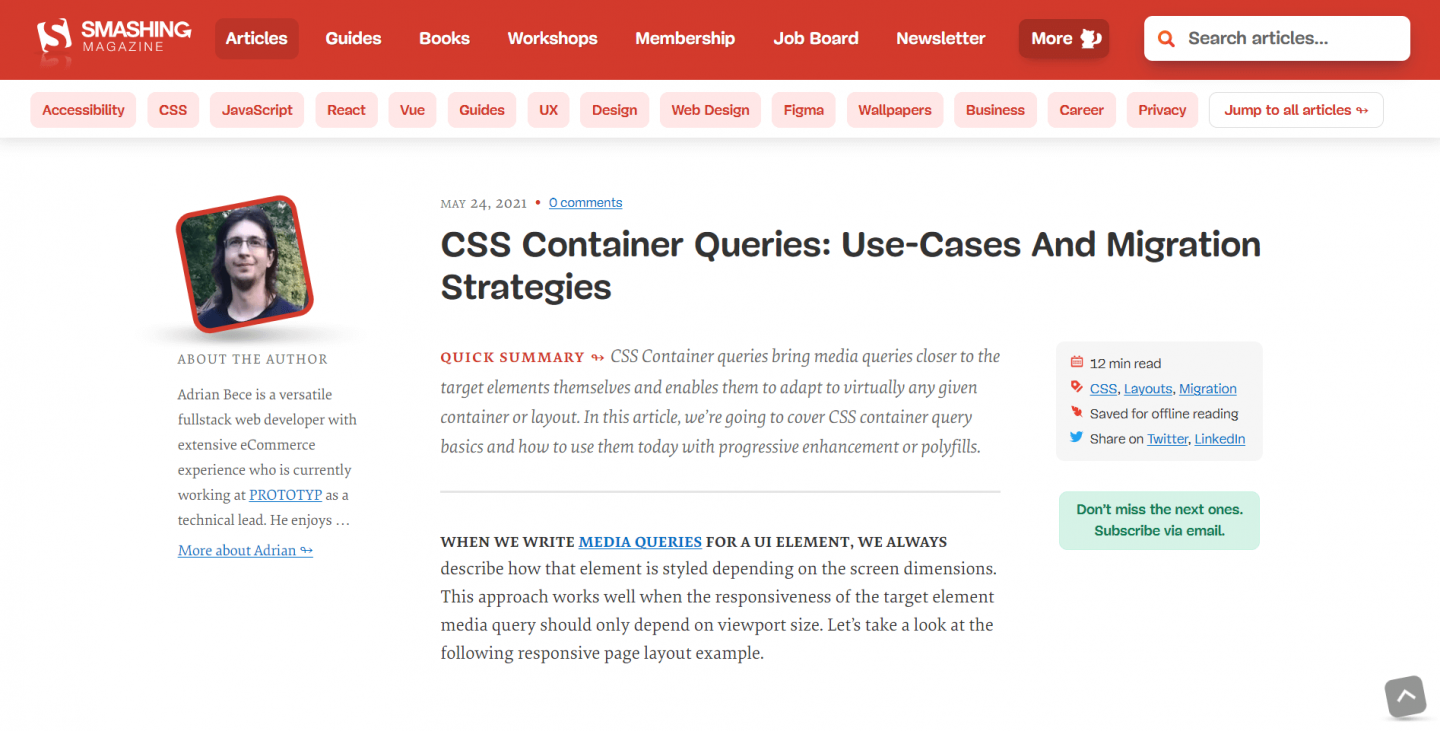 CSS Container queries bring media queries closer to the target elements themselves and enables them to adapt to virtually any given container or layout. In this article, we're going to cover CSS container query basics and how to use them today with progressive enhancement or polyfills.
Bricks: Laying Down a Foundation in the WordPress Page Builder Market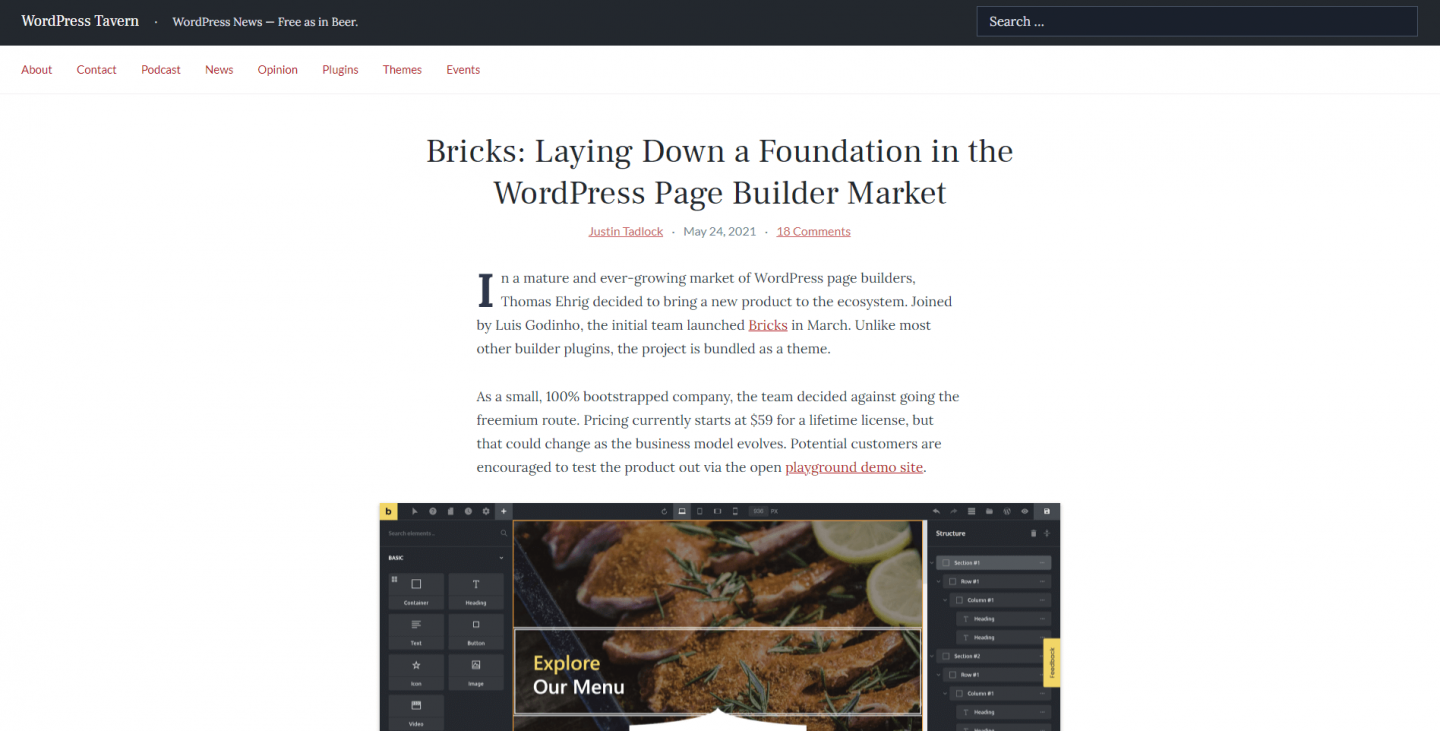 In a mature and ever-growing market of WordPress page builders, Thomas Ehrig decided to bring a new product to the ecosystem. Joined by Luis Godinho, the initial team launched Bricks in March. Unlike most other builder plugins, the project is bundled as a theme.
As a small, 100% bootstrapped company, the team decided against going the freemium route. Pricing currently starts at $59 for a lifetime license, but that could change as the business model evolves. Potential customers are encouraged to test the product out via the open playground demo site.
AI Could Soon Write Code Based on Ordinary Language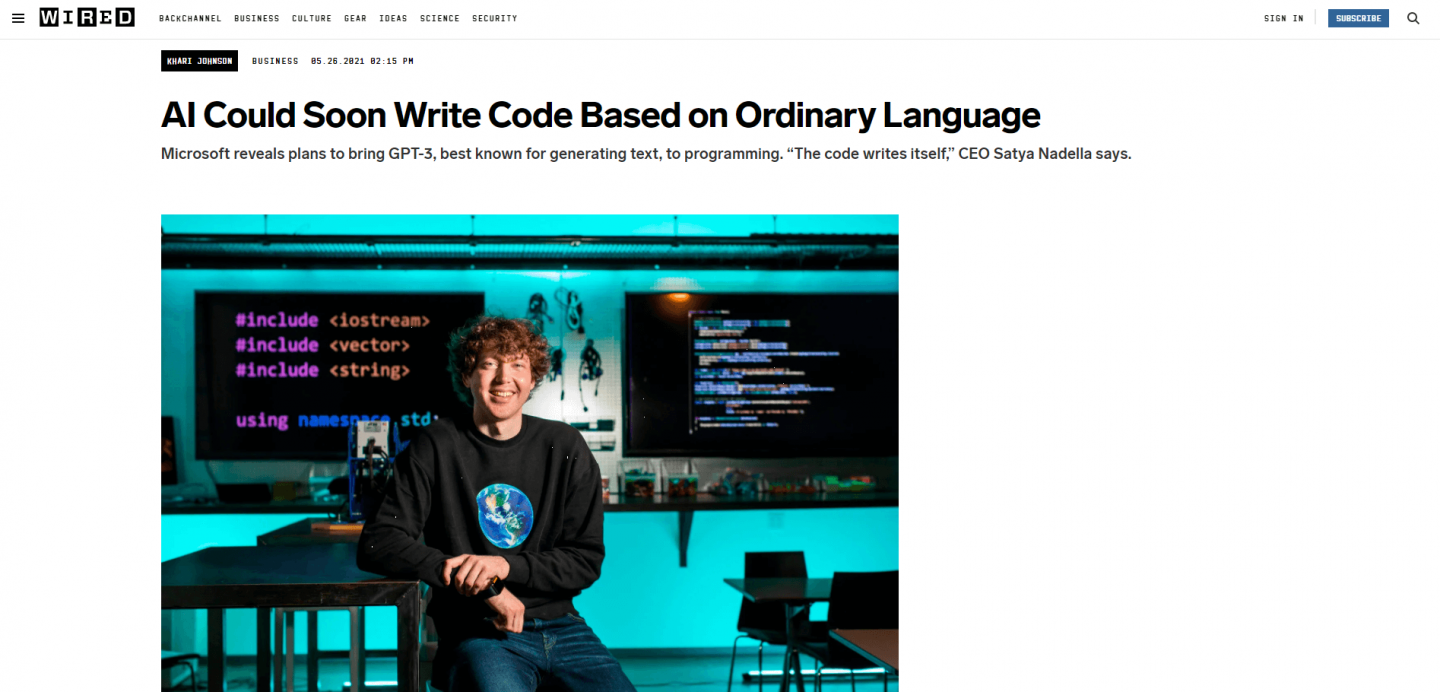 IN RECENT YEARS, researchers have used artificial intelligence to improve translation between programming languages or automatically fix problems. The AI system DrRepair, for example, has been shown to solve most issues that spawn error messages. But some researchers dream of the day when AI can write programs based on simple descriptions from non-experts.
On Tuesday, Microsoft and OpenAI shared plans to bring GPT-3, one of the world's most advanced models for generating text, to programming based on natural language descriptions. This is the first commercial application of GPT-3 undertaken since Microsoft invested $1 billion in OpenAI last year and gained exclusive licensing rights to GPT-3.
Host your WordPress Website with Pressidium!
View our price plans