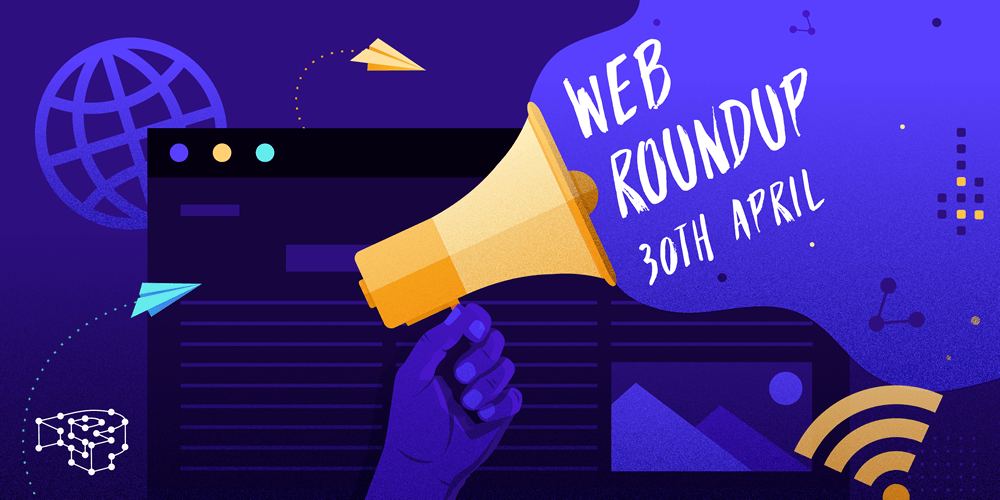 Just in time for the weekend we have our regular end of month roundup of articles from across the web, with a focus on technology, business news and of course WordPress!
The Business Case for Headless WordPress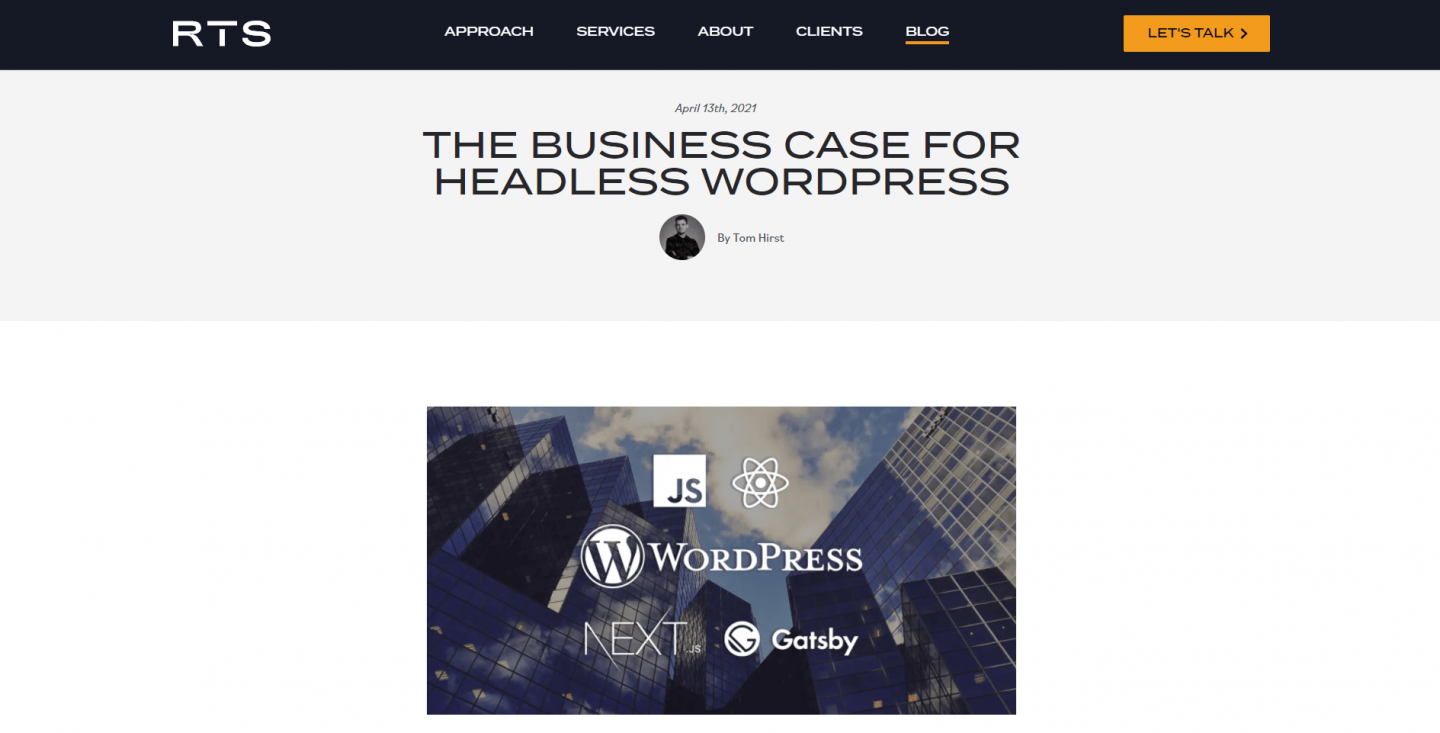 You use, or want to use WordPress, for your business' website. You're set on WordPress because you know it well, or you've heard about its user-friendliness. You start searching for solutions and a technical partner. You come across something new, "headless WordPress". The features sound interesting, but what's the business use case?
In this post, I'll detail how headless WordPress can benefit your business and why it future-proofs your digital approach.
The New iOS Update Lets You Stop Ads From Tracking You—So Do It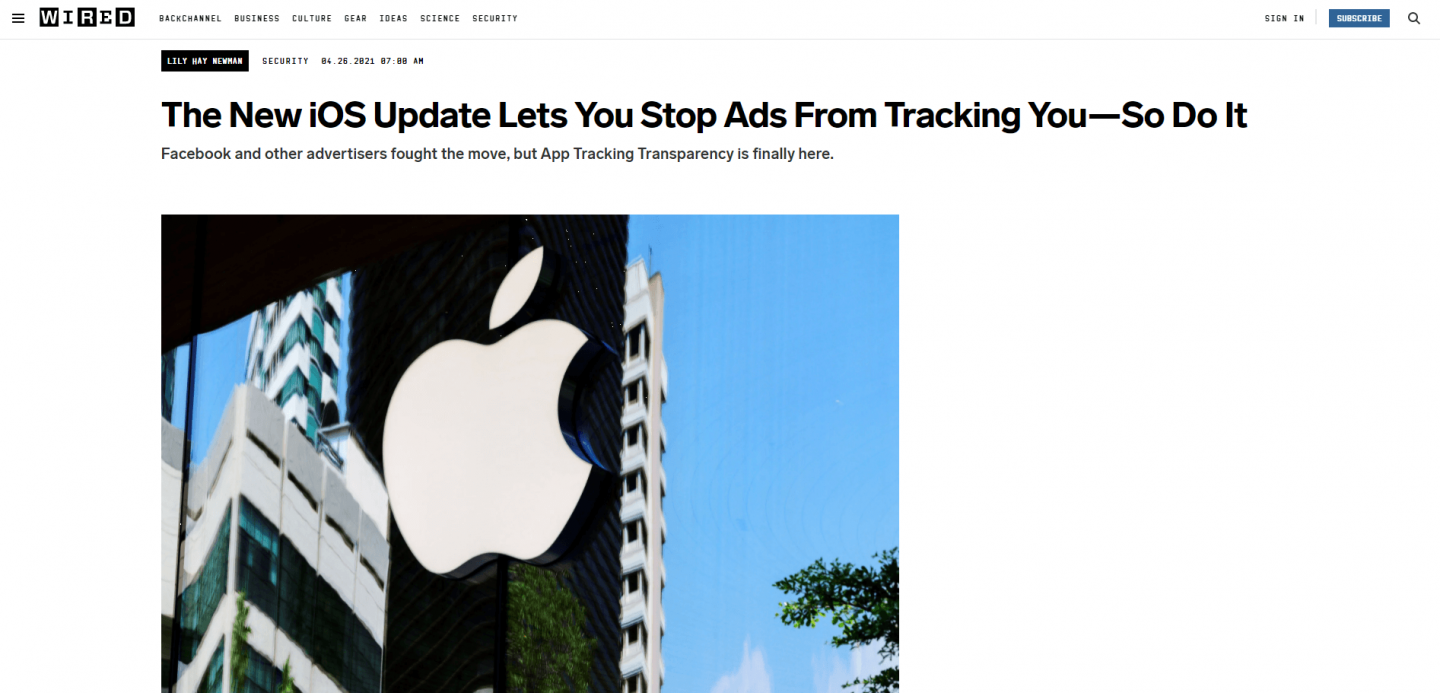 If you're sick of opaque ad tracking and don't feel like you have a handle on it, a new iOS feature promises to give you back some control. With the release of Apple's iOS 14.5 on Monday, all of your apps will have to ask in a pop-up: Do you want to allow this app to track your activity across other companies' apps and websites? For once, your answer can be no.
Understanding Easing Functions For CSS Animations And Transitions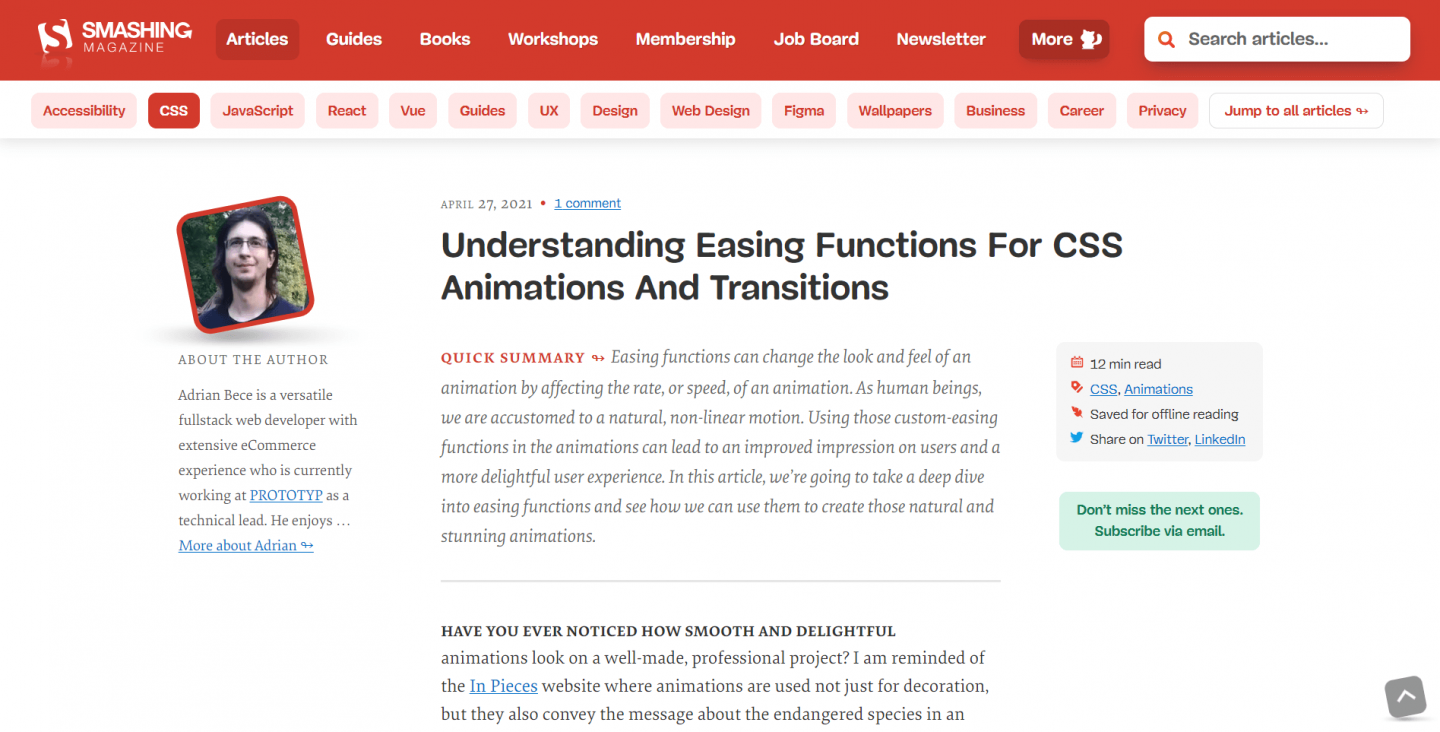 Easing functions can change the look and feel of an animation by affecting the rate, or speed, of an animation. As human beings, we are accustomed to a natural, non-linear motion. Using those custom-easing functions in the animations can lead to an improved impression on users and a more delightful user experience. In this article, we're going to take a deep dive into easing functions and see how we can use them to create those natural and stunning animations.
IE 11 Support Phase Out Plan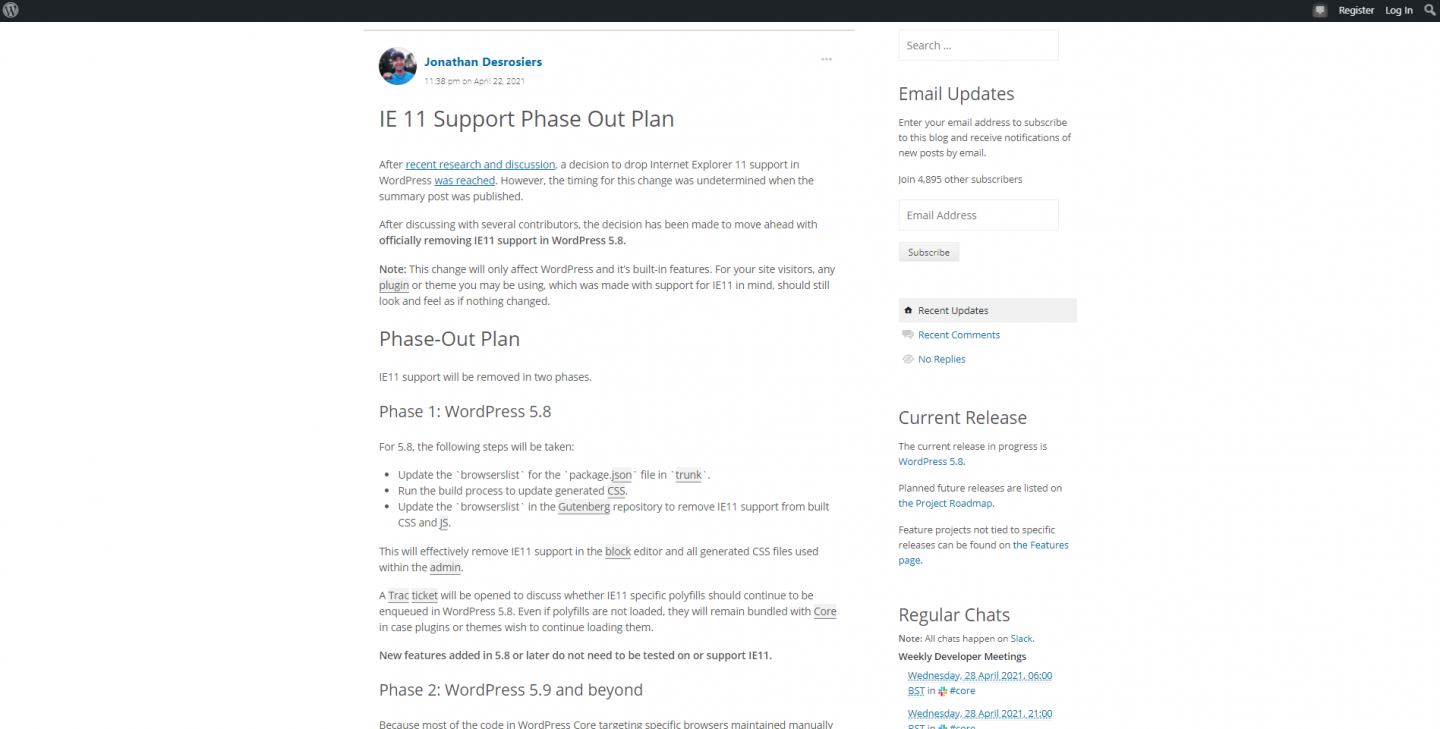 After recent research and discussion, a decision to drop Internet Explorer 11 support in WordPress was reached. However, the timing for this change was undetermined when the summary post was published.
After discussing with several contributors, the decision has been made to move ahead with officially removing IE11 support in WordPress 5.8.
—
Want to receive the latest WordPress articles from the Pressidium team directly to your Inbox? Subscribe to our newsletter!
Host your WordPress Website with Pressidium!
View our price plans