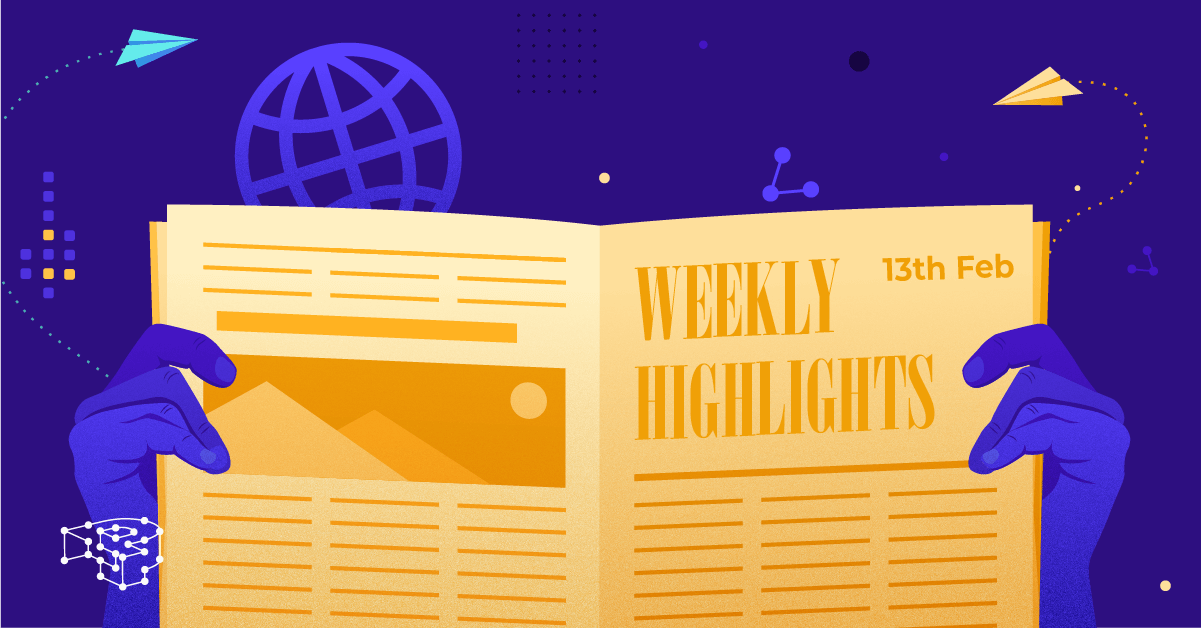 We're back with your weekend roundup roundup of articles from across the web with a focus on technology, business news and of course WordPress! From us all here at Pressidium, enjoy the rest of your weekend!
WordPress now powers 40% of the world's websites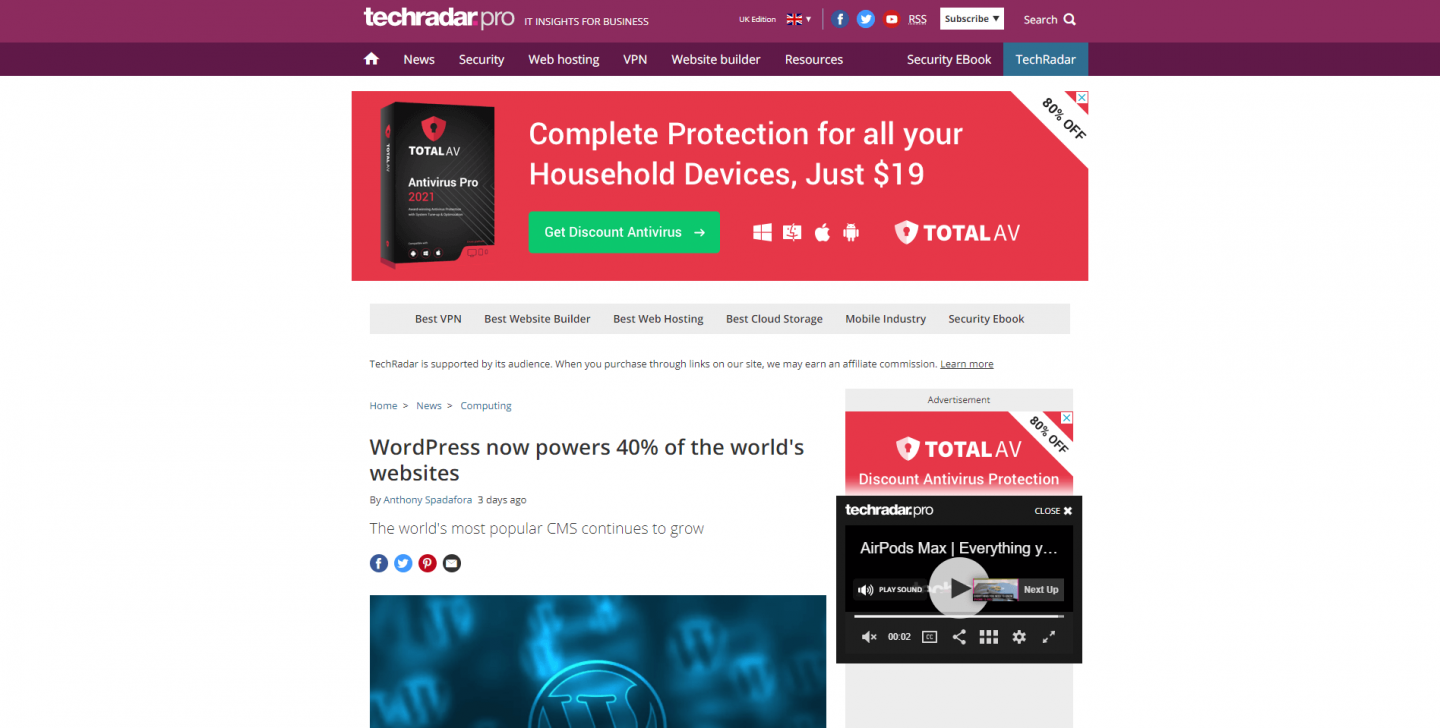 The world's most popular CMS continues to grow and new data from W3Techs has revealed that 40 percent of the web or two out of every five websites now use WordPress.
While there are plenty of WordPress alternatives including Shopify and Squarespace, WordPress is still in a league of its own.
This is because in addition to the sites powered by WordPress, an ecosystem has been built up around the CMS which includes more than 58,000 WordPress plugins and more than 8,000 WordPress themes.
Google's own iOS apps were begging for updates that don't exist, but the company says it was because of a bug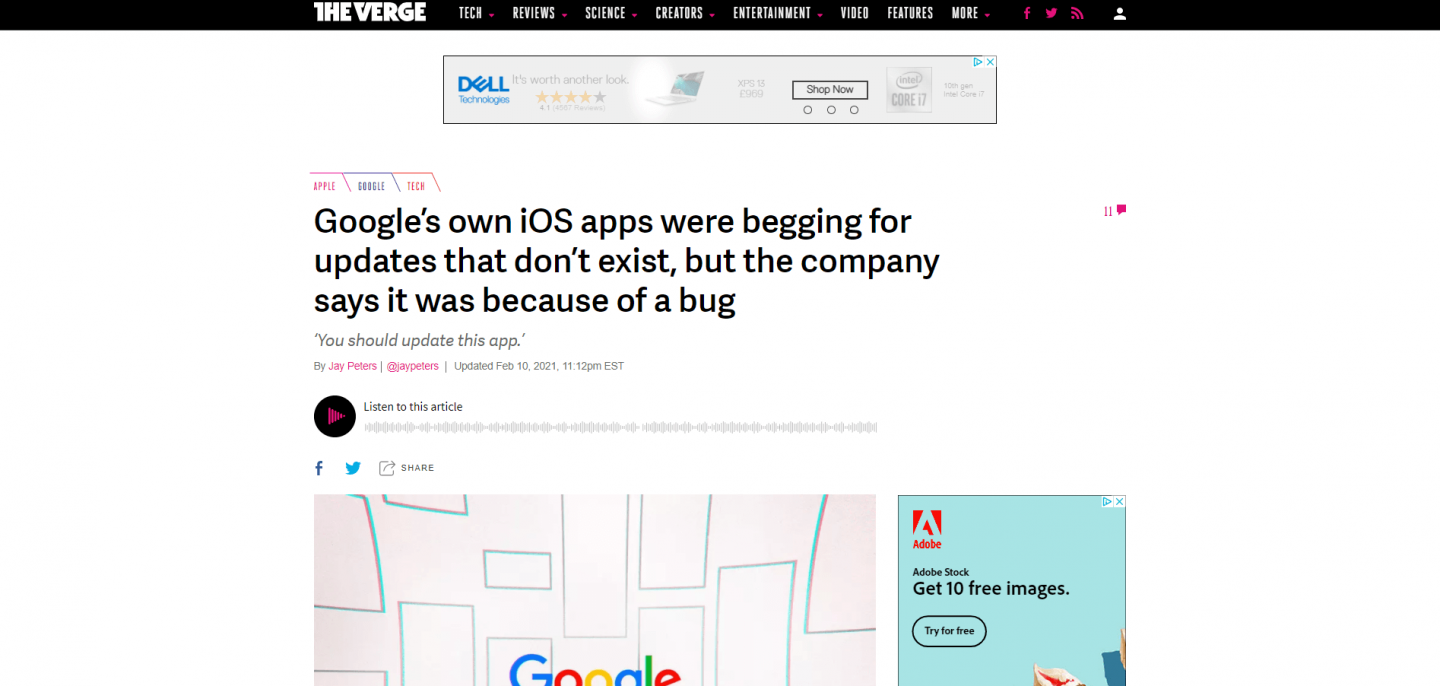 Google hasn't updated many of its iOS apps in weeks, perhaps to avoid potential criticism from what might be revealed from Apple's new mandatory App Store privacy labels. But for a little while on Wednesday, some of Google's own iOS apps seemed to be complaining about the wait: we were seeing confusing notices inside Gmail, Google Maps and Google Photos saying that the apps were out of date — even though there aren't newer versions of the apps available (via Techmeme editor Spencer Dailey).
Elon Musk wants to turn Tesla Roadster into a hover car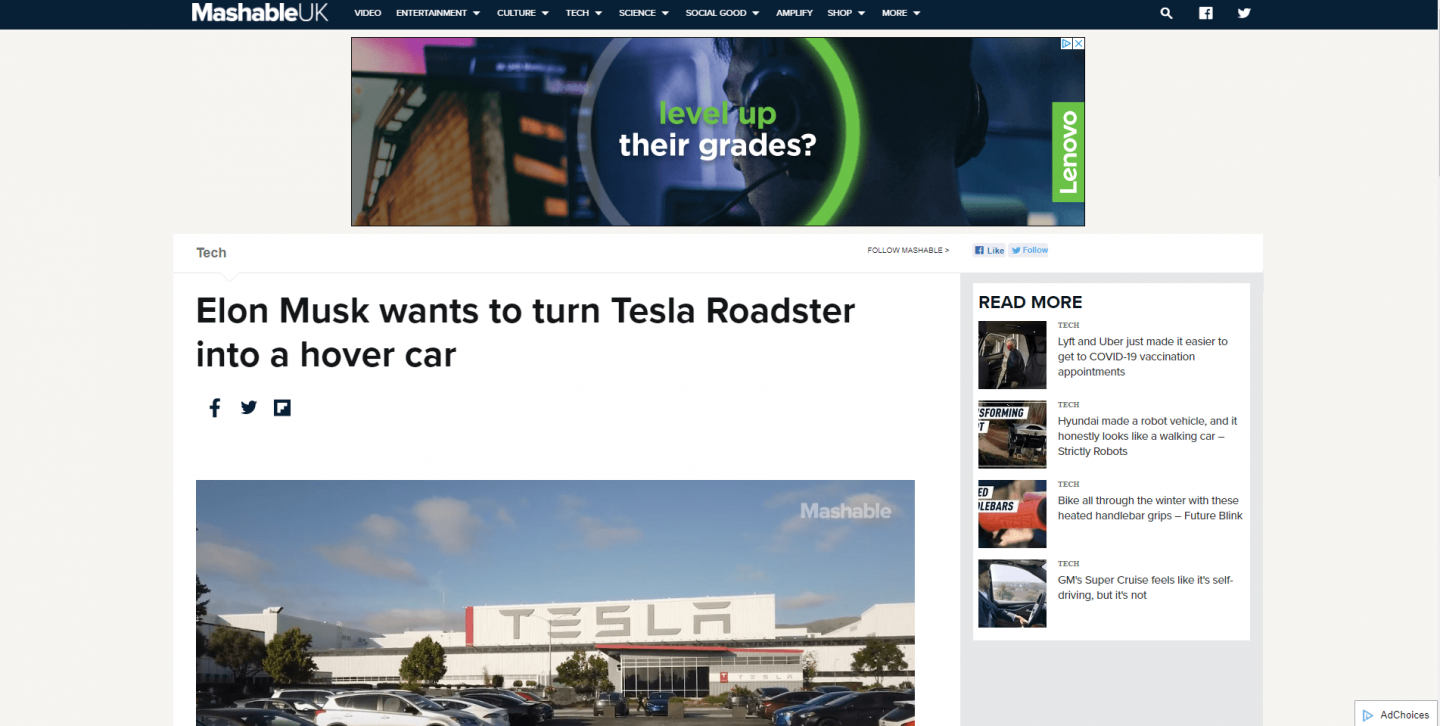 Elon Musk was on Joe Rogan's podcast for the third time, and you know what that means: wacky, unfiltered ideas directly from the mind of the world's richest man.
Some were fairly pedestrian; for example, the Tesla and SpaceX CEO described a solar-powered electric van, saying it makes more sense to use solar panels on a van than a car because of the larger surface area on its roof. And as is mandatory, some of the stuff he shared was very typically Muskian; for example, right at the beginning of the podcast Musk said he told SpaceX engineers to make the top of the Starship spacecraft "pointier" because of a quote from Sasha Baron Cohen movie The Dictator.
Researchers Levitated a Small Tray Using Nothing but Light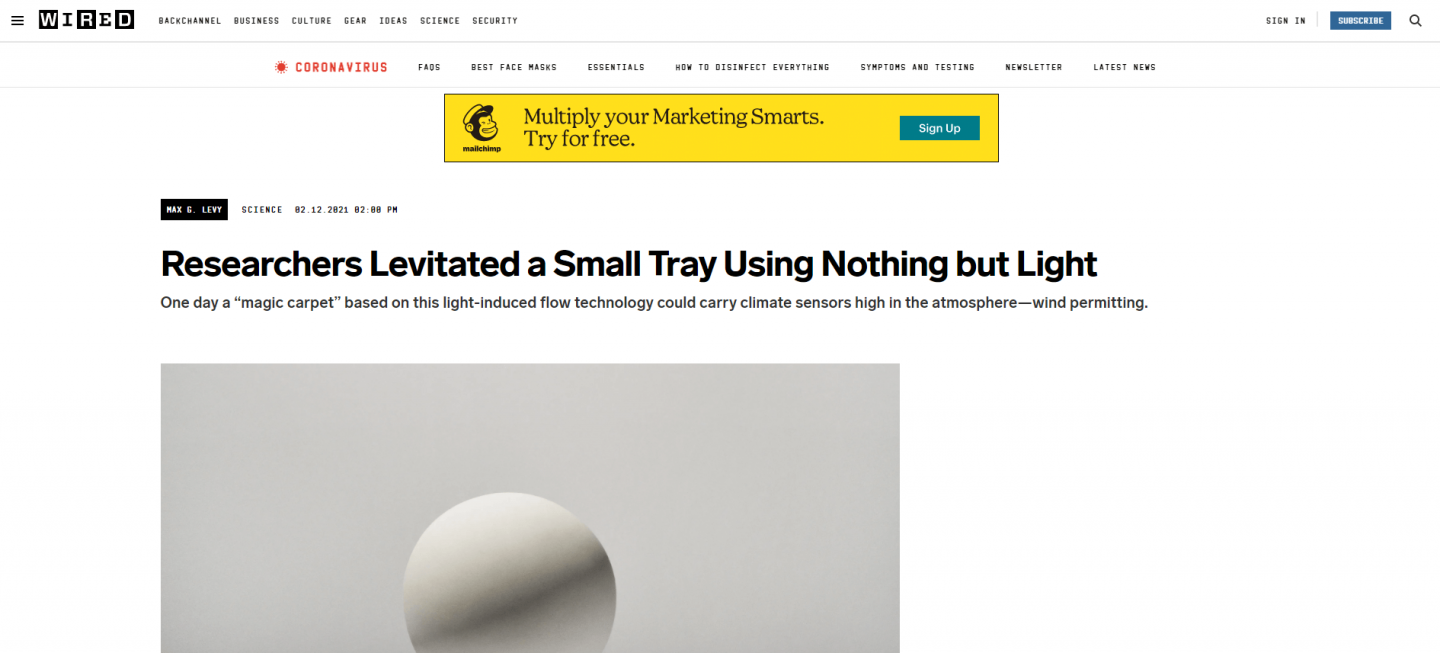 IN THE BASEMENT of a University of Pennsylvania engineering building, Mohsen Azadi and his labmates huddled around a set of blinding LEDs set beneath an acrylic vacuum chamber. They stared at the lights, their cameras, and what they hoped would soon be some action from the two tiny plastic plates sitting inside the enclosure. "We didn't know what we were expecting to see," says Azadi, a mechanical engineering PhD candidate. "But we hoped to see something."
Let's put it this way: They wanted to see if those plates would levitate, lofted solely by the power of light. Light-induced flow, or photophoresis, isn't a breakthrough on its own. Researchers have used this physical phenomenon to float invisible aerosols and sort particles in microfluidic devices. But they have never before moved an object big enough to grasp—much less lifted anything that can carry objects itself.
Host your WordPress Website with Pressidium!
View our price plans