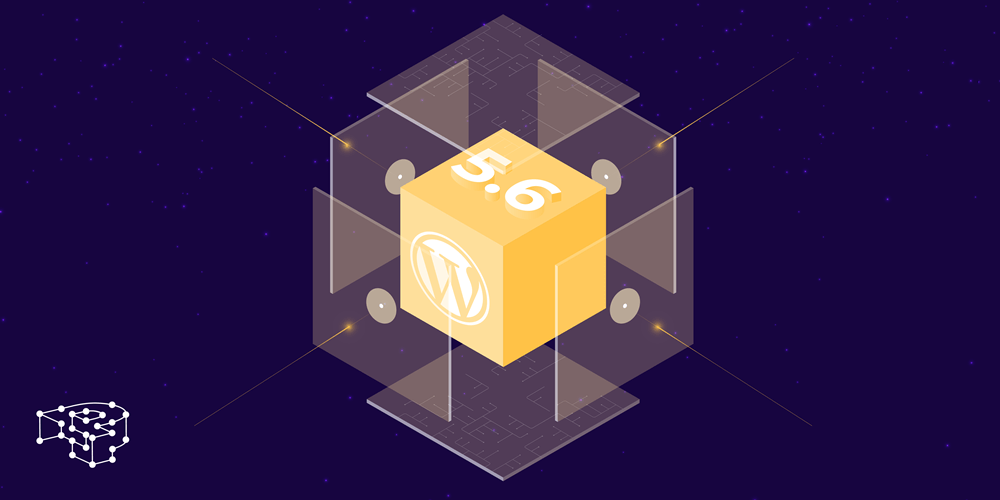 WordPress 5.6 (Simone) was released on 8th Dec 2020 and we are now excited to announce that it is being rolled out to all our customers beginning on the 23rd February!
You might be wondering why there is a delay between the release of a major WordPress version and this being pushed to websites on our platform. As announced in our January Features Roundup, we have taken the decision to delay the release of major core updates until the first minor release (in this case, WordPress 5.6.1) has arrived.
This is quite simply to ensure that new versions of WordPress are as stable as possible for our customers. We've seen several cases now of bugs that cause problems for 'early adopters' of new major WordPress releases. These typically get ironed out with the first minor update which means it makes most sense to wait for this release before upgrading our customer's websites core WordPress version. You are of course however able to upgrade in advance of this if you wish.
So, let's take a look at what's new in WordPress 5.6!
A Brand New Theme for WordPress 5.6
A new year sees a brand new default theme for WordPress. These are normally named after the year and this release is no different. Say hello to Twenty Twenty-One.
A New Color Scheme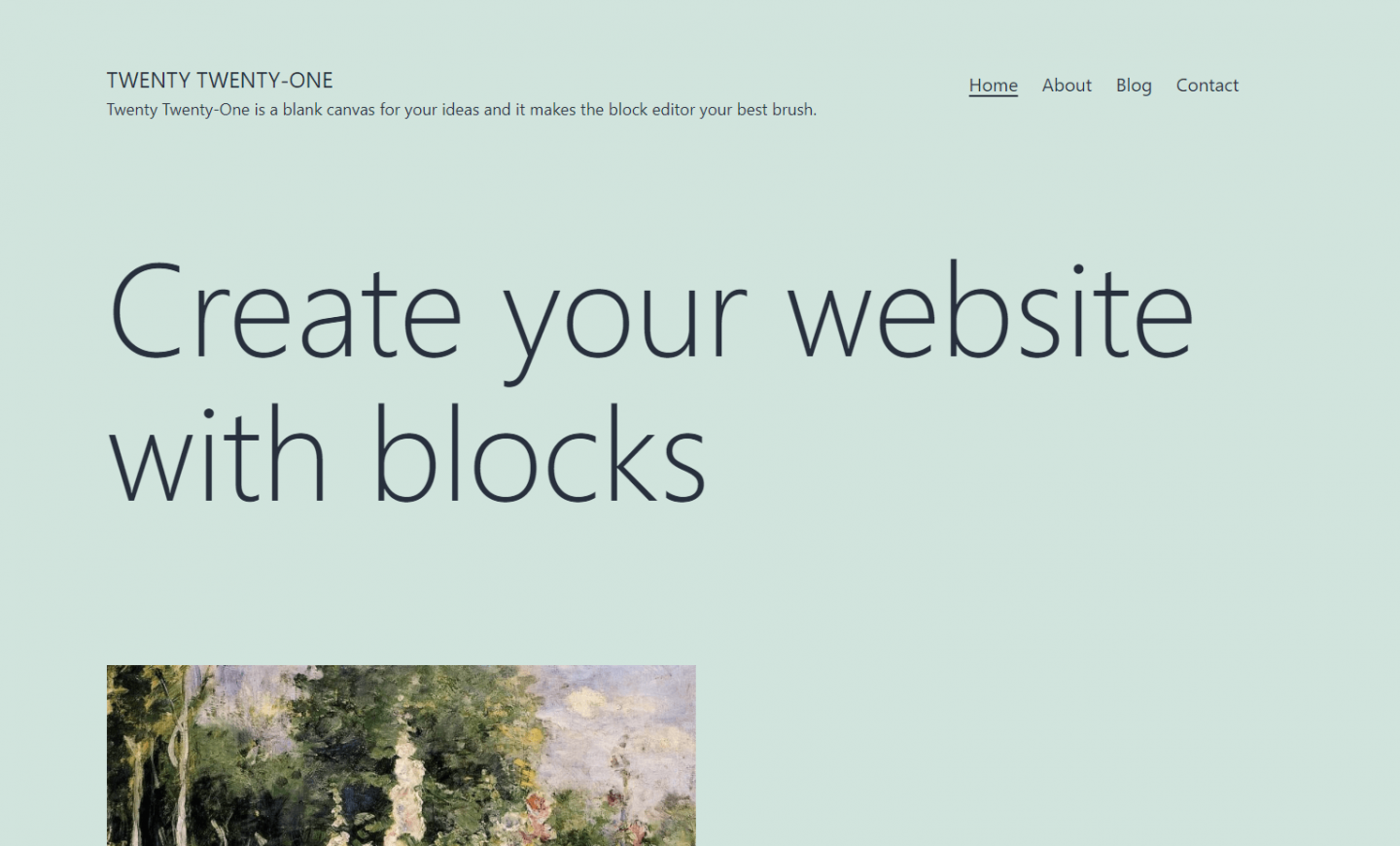 A refined pastel green dominates this theme and is complimented with two shades of dark grey text in restrained fonts (a significant contrast to the bolder statement of those found in the Twenty Twenty theme). The primary background color can be quickly changed via the WordPress Customizer where you'll find some pre-set pastel color swatches for this purpose.
Dark Mode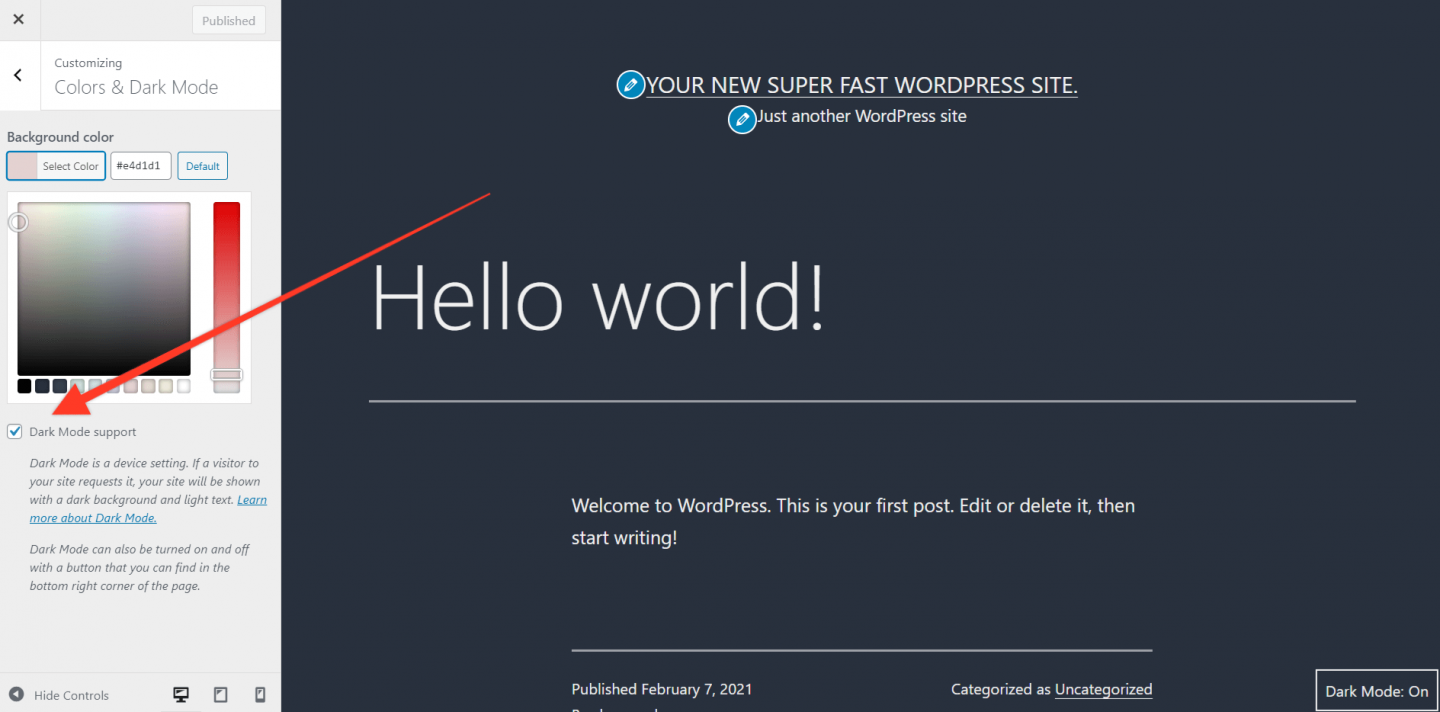 The ability to view both websites and apps in so-called 'dark mode' has become hugely popular of late. WordPress has kept up with the latest trend by allowing you to enable Dark Mode for your website.
You can activate this by ticking the check box in the customizer. This will alter the colors shown in both the Editor and the front end of the site. It can also be toggled on and off using the button at the bottom of the screen allowing your website users to easily choose which mode they want to view your website in.
Updates to the Block Editor
We are accustomed now to seeing incremental improvements to the block editor with each new release. The block editor was a major innovation by WordPress which departed in a radical manner from the previous editor so it's understandable that WordPress are keen to ensure it continues to deliver a high quality editing experience for users.
One of the most notable aspects of this in WordPress 5.6 is that multiple versions of the Gutenberg plugin (which is used to test potential block editor updates) have been folded directly into the WordPress core.
There are too many updates to cover in-depth here but notable changes and improvements include:
Greater layout flexibility – Bespoke customization is king these days and WordPress has gone to considerable lengths to allow users to enjoy as much flexibility with layouts as possible. A useful feature is the ability to convert multiple selected blocks into a Column Block.
More block patterns – A great feature, block patterns were introduced in WordPress 5.5. They are pre-defined combinations of blocks that allow users to quickly add more complex layouts to the page. There have been several additions to these patterns including a new 'Quote' pattern which adds an image, separator and text section. Another new pattern we really like is the 'Heading and Paragraph' pattern that combines the Heading and Paragraph block saving you having to add both of these manually.
Enhanced Video Captioning – You can now add captions and subtitles to videos using the Web Video Text Tracks Format (WebVTT).
Major Core Auto-Updates
For those not using a managed WordPress host like Pressidium, keeping your WordPress core up-to-date could prove difficult. After all, especially if you don't make changes to your site very often, it can be hard to remember to log in and perform maintenance tasks like updating plugins and, of course, the WordPress core.
Now, for the first time, it's possible to enable auto updates for major WordPress core releases. This should help ensure that your site is always running the most secure version of WordPress. To switch auto updates on head to Dashboard > Updates where you should see the option to switch this on.

Note: For Pressidium hosted websites this option is disabled as we take care of updating your WordPress core for you.
PHP 8 Support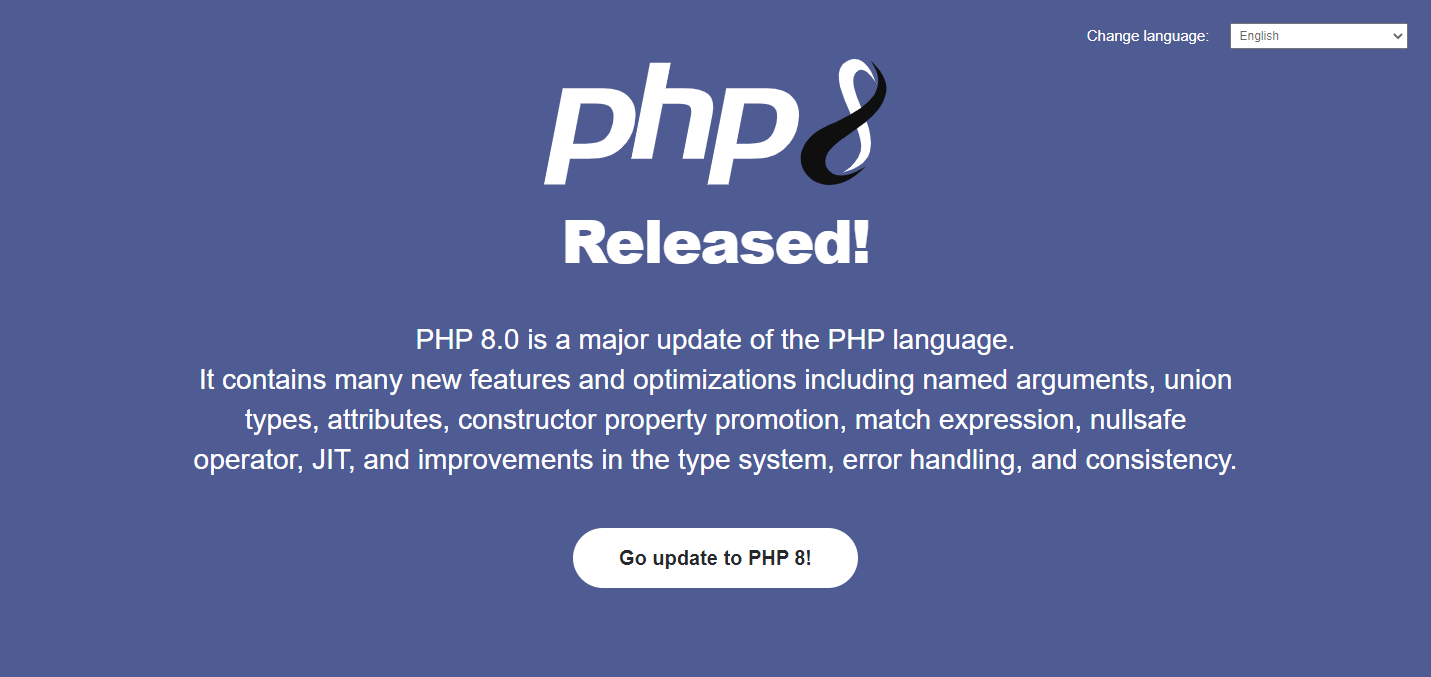 PHP is the primary programming language used in WordPress. Just like WordPress itself, PHP undergoes regular updates. The latest version of PHP (PHP 8) was released at the end of November and WordPress 5.6 is compatible with this latest revision. As always, if you do update the PHP version running on your server you will need to check for compatibility with any existing plugins and themes you use.
It's worth bearing in mind though that whilst a huge amount of effort was made by the WordPress team to ensure full compatibility with PHP 8, they themselves currently state that WordPress 5.6 should 'only be considered beta compatible with PHP 8'. No doubt work will be ongoing to further improve the level of compatibility with PHP 8 over the coming weeks and months.
Application Passwords
WordPress now allows developers to use application passwords. Most developers will be familiar in using these as they are supported by many major platforms. Now WordPress joins the Application Password club. This opens up some exciting possibilities and makes it a LOT easier for developers to allow external applications to request permission to connect to a site.

Application Passwords do however prevent a possible security risk as it becomes easier for hackers to potentially gain access to your site by mimicking a legitimate application request that is unwittingly granted by a website Admin. It's therefore important that anyone working on a website with Admin privileges is aware of the new Application Password feature and the risks involved with it.
Summary
WordPress enters 2021 in a truly dominant position – it's estimated it is being used to power 39.9% of all sites and this number only seems to continue to rise. Continual improvements with each release (as seen in version 5.6) mean this dominance in the CMS sector is likely here to stay. And a great CMS deserves the very best hosting. Pressidium provide world-class managed WordPress hosting engineered with unmatched industry leading technology coupled with DevOps Support that goes beyond expectations and becomes an extension of your team. Find out more about our hosting here.
Host your WordPress Website with Pressidium!
View our price plans