The New Year is here and with it come a lot of exciting opportunities for making the most of 2022!
For affiliate marketers, this means re-evaluating the products we promote and how best to make the most of the affiliate opportunities available to us. In this article, we've compiled some useful hints and tips that will hopefully help you make 2022 the best yet!
Our Affiliate Scheme for Ambitious Partners
As our loyal affiliates will already know, we offer substantial pay-outs for our successful affiliates. The WordPress hosting market is huge which presents plenty of opportunities for Affiliates to maximize their earnings.
Up-to $600 commission for each sale! (see per plan commission scheme below)
Additional Bonuses for progressive sales volumes
Earn $50 even for our entry-level micro plan
Experienced Affiliate marketers understand that it's always easier to promote products that are genuinely excellent. We know that once customers try our hosting they stay with us! This makes time spent promoting Pressidium an excellent investment for our Affiliates.
If you're not yet an Affiliate and would like to join us then take a look at our guide for new Affiliates here.
Making the most of our Affiliate Scheme
With the move to an ever increasingly digital world, the demand for high-quality WordPress hosting has never been higher.
Pressidium is proud to be leading the way with our innovative High Availability hosting platform being chosen by thousands of leading brands from across the globe to power their WordPress websites. This makes Pressidium an ideal product for our Affiliates to promote.
To help with your Affiliate goals we've outlined five top tips (both Pressidium focussed and more generally oriented) that can be used to drive your marketing forward and maximize your commission pay-outs.
Tip One: Know Your Product
Sales is all about trust… and trust tends to gravitate towards those who clearly know what they're talking about! Chances are, if you're promoting hosting on your blog/website, then you already know a lot about it. But it's well worth making sure that you really understand the difference between 'regular' hosting and advanced managed WordPress hosting (like Pressidium provides) in order that you can clearly explain why this might benefit your readers.
We have a wealth of information on our site that explains how we differ from other hosts. Things like our high availability platform are pretty unique in the industry (especially at our price points). It's features like this that can really distinguish Pressidium from other hosts. Make sure you point it out!
Tip Two: Provide Real World Validation
As mentioned above, people tend to buy from people who they trust. Providing real world validation (or social proof) of a products effectiveness can go a long way toward earning that trust.
Imagine you were selling cars… perhaps ones made by Ford. But you arrived at every meeting driving a Volkswagen. It sends the wrong message! If you believe in your product then why are you using rivals?
Where at all possible, it's vitally important that whoever is promoting a product backs this up with real-world proof that they really believe what they're saying. And that means using the product themselves! In addition, it's super helpful to be able to point to other people and businesses who also use the product you're promoting. In doing so, it's an excellent idea to explain why that person or business chose to use the product in question.
Try our Award-Winning WordPress Hosting today!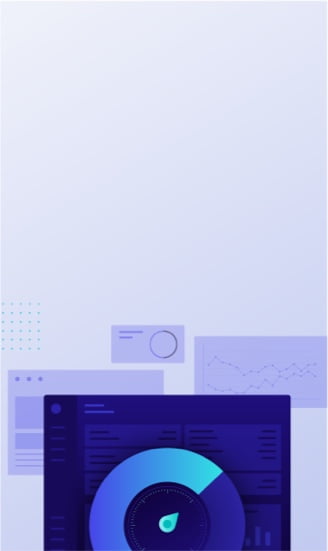 If you're promoting hosting (Pressidium we hope!) then it makes total sense that your blog/website is hosted with us. Not only does this mean you can say to your readers that you use the hosting you're promoting but it will also give you real world experience in using the product you're selling. The familiarity you gain will help you when it comes to explaining to others why you think they should make the switch from one host to another (in line with our first tip).
Tip Three: Focus on Benefits NOT Features
Even professional salespeople fall into this trap time and time again… they focus on features rather than the benefits that those features bring. It's an easy mistake to make but can be a costly one.
We are all bombarded with marketing messages pretty much from the moment we wake up (especially if you're in the habit of checking your social media feeds as soon as the alarm goes!). This means we become desensitized to the content of these messages, particularly as most of these messages are shouting about features. Using our car analogy, a typical car advert might boast about the increase in efficiency it will offer thanks to 'Eco Boost' technology or something like that! We see the message but its content doesn't actually hit home.
What would have been better in the case of the car advert would be for the manufacturer to tell us that the typical user could save $1200/year on their fuel bill. This is the BENEFIT of the feature and resonates far more than a feature alone ever could.
So, when promoting hosting, make sure you explain why certain features will benefit the customer. What these benefits are will depend on the end user. As such it's also important to target your marketing efforts according to who you're trying to sell to, rather than taking a one size fits all approach.
For example, a Digital Agency might have a large portfolio of websites they are trying to manage. This is seriously time consuming. The Pressidium Dashboard allows them to view and manage their entire portfolio of WordPress websites with just one login. That's huge! Explain this to a stressed-out Digital Agency owner and they'll be all ears, especially if you explain this might mean they can drop additional tools they're having to pay for AND their team will save hours of time on updates.
Tip Four: Showcase the Product via a Webinar or YouTube video
We are all short of time. As much as we do our best to consume the vast amounts of content that come our way it can be hard. Whilst articles on a blog can be awesome for SEO and can definitely help drive traffic to your site, it can be a whole new challenge to get people to really read and understand your article.
The best possible way of combatting this 'reducing fatigue' is to provide the information in a more digestible format… preferably one that reduces the input required by the reader to a minimum. And that means hosting a webinar or recording a video demo of your product.
Video as a method of communicating content has exploded. Most of use will be familiar now with finding answers to question via a YouTube video as opposed to a long form written blog. Affiliate marketers can make the most of this trend by offering live webinars that showcase a product and/or tutorial videos that demonstrate a product. These are especially effective if they aren't too long. A 15-minute video should be ample time to showcase some key elements of a product and are much better at engaging an audience than a blog post is.
Webinars offer people the opportunity to ask questions and this can help move them to a point where they are happy to make a buying decision. Videos on the other hand (especially on YouTube) are a resource that can be accessed by anyone at any point.
A good webinar that is recorded can of course be repurposed as a video that is uploaded to YouTube as well. A win win!
Tip Five: Use Official Resources to the Max
Good Affiliate programs will provide Affiliate members with all the resources they need to succeed. This might include things like banners, logos, PDF's or even videos. In addition, good affiliate schemes will be only too happy to help provide all the help you need to succeed. This might range from some one-to-one training on a product right through to sales outreach from a member of the sales team to help you secure a big order.
At Pressidium we offer all of this and more. Assets include a range of banners and logos as well as high-res screenshots of our Dashboard which can be inserted into articles, PDF's and more. These eye-catching visuals will really help ensure your readers click and take a look at what Pressidium has to offer, which of course hopefully means more commission for you so make sure you use them!
We also have a range of white papers that can be downloaded in PDF format. These can be distributed through your site adding a valuable resource for your readers.
In addition, if you need help with a particular project to promote Pressidium then please get in touch. We're happy to help provide the necessary graphics or other assets that can really help your campaign fly or setup a call with one of your sales leads. We're in this together!
To view all the assets that are available to you please log into your dedicated Affiliate portal. Check back regularly as we add more assets and resources for you to use.
Make the most of being a Pressidium Affiliate!
There has never been a better time to re-invigorate your marketing efforts and to really succeed with the Pressidium Affiliate Scheme. WordPress use continues to climb rapidly as people make the switch to WordPress from other CMS's. And with that, the need for quality hosting gets ever higher.
We reward our successful affiliates with serious cash pay-outs. If you've yet to benefit from your Affiliate membership then what are you waiting for! Log into your affiliate account today to get started!
Start Your 14 Day Free Trial
Try our award winning WordPress Hosting!