Highly Available Architecture for Maximum Uptime.
N-Tier architecture with no single point of failure for reliability, performance, and maximum security.
There are two things that convinced us to choose Pressidium: technology and people. Simply put their technology is superior and possibly the best in the market. However, technology without people is nothing and Pressidium has some of the best people.

Their support is so good that they taught Modern Retail a thing or two about servicing our customers.

Todd Myers, CEO, Modern Retail
SPEED
Lightning-Fast
Lightning-fast, scalable, robust and secure hosting for your WordPress sites.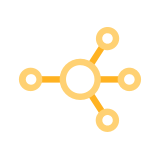 Dynamic Load Balancing
Ensures that delivery of your site's content is accelerated, as each request is intelligently dispatched to the least busy server. If the traffic on your site peaks, our total traffic management solution will evenly distribute load across our server farms eliminating the pitfalls of slashdot effects.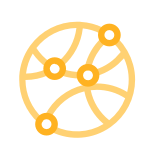 Global Enterprise CDN powered by HTTP/2
Accelerate delivery of your content with our Global Enterprise Content Delivery Network, which is integrated right into your WordPress site. We have placed HTTP/2 powered content delivery servers at 60 strategic edge locations around the globe, in order to get your content as close as possible to your visitors, minimizing packet loss and network latency.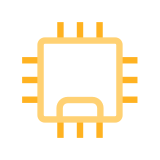 Enterprise HA SSD Storage
Enterprise-grade RAID Solid State Disk Arrays utilizing our Highly-Available (replicated) web-scale SSD-based cluster file system for parallel access to files from application nodes. The file system automatically replicates content across all servers in a 2+N design and allows simultaneous read & write access to any node. An almost infinite amount of storage nodes allow for capacity expansion and I/O load distribution is supported.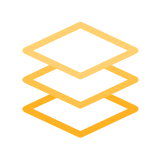 Multilayer Adaptive Caching
Our unique multi-tier adaptive caching platform consists of five separate caching mechanisms. These provide caching of content, php objects, php opcode and db query results in RAM (hot dataset) and SSD (less frequently used dataset). These 5 layers combined with the optimal design of hardware and network tiers, accelerate website speed to the fastest it can possibly go. No need to install and configure caching plugins in order to achieve top speeds.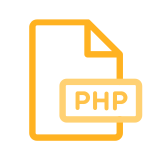 PHP Optimization & PHP 8 Support
At the root of every WordPress hosting platform, everything comes down to PHP processing. You'll be glad to know that we have been tweaking PHP optimization techniques over the past 15 years, and based on this extensive experience, we have super-charged Pressidium PHP processing time. Our server-side processing is now hundreds of times faster than standard PHP setups.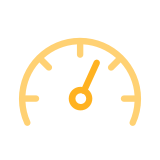 Full HTTP/2 Support with SSL Acceleration
We offload SSL transactions at the load-balancing layer. This significantly accelerates traffic towards backend servers as web application server farms are no longer burdened with the CPU intensive task of encrypting and decrypting internal http traffic on the private network. The result is 100% secured & SSL encrypted web browsing at significantly faster speeds.
Start Your 14 Day Free Trial
Our trial lets you try our platform, risk free! Install up to 2 WordPress websites, test out the Pressidium Dashboard and see for yourself why 1,000's have made the move to Pressidium.
Free Migration
Fully functional environment

Up to 2 websites
24/7/365 Support

Staging Environment
Full Backups
Free Migration
Up to 2 websites
Fully functional environment
24/7/365 Support
Full Backups
Staging Environment
START YOUR FREE TRIAL
SOME OF OUR PARTNERS





We are Global!
Four main data center regions in North America, Europe, Oceania & Asia Pacific and 73 strategic edge locations spanning the entire globe ensure your website loads as quickly as possible, no matter where your customers are.
North America East

- Newark, NJ
- Virginia
- Atlanta
- Miami
- New York x2
- Chicago
- Toronto
- Ashburn
- Sterling

North America West

- Seattle
- San Francisco
- Santa Clara, CA
- San Jose
- Las Vegas
- Los Angeles x2
- Phoenix
- San Diego

North America Central/South

- Dallas
- Denver
- Oklahoma

South America

- Bogota
- Lima
- Rio de Janeiro
- Sao Paulo
- Santiago
- Buenos aires
- Brazil
Europe

- London x2
- Dublin
- Manchester
- Amsterdam x2
- Frankfurt
- Brussels
- Paris
- Madrid
- Milan
- Warsaw
- Stockholm

Middle East

Asia & Oceania Pacific

- Sydney
- Melbourne
- Singapore
- Manila
- Hong Kong
- Tokyo
- Osaka
- Seoul
SUPPORT
Support that becomes an extension of your team
The entire Pressidium team is committed to helping you build the fastest and most scalable website for your users. We listen to your needs and propose ways for you to optimize your performance.
Industry leading response times.

No first-level support agents. Our helpdesk is 100% staffed by experienced engineers.

Zero escalation policy. Our engineers will provide turn-key management of your issue, from the start to finish.

A team that gets to know you. We invest our time in understanding your unique business needs.

Help Center. How-tos, answers to common issues, advice on effectively managing your WordPress sites and making the best out of our platform.