Brand Assets
Thank you for your interest in Pressidium! We have a selection of brand assets and resources for you to download along with some guidelines on how they should be used.
Our Name
Pressidium and all associated logos are registered trademarks of TechIO Limited. All rights reserved.
Our Logo
We love our logo. We hope you do too! It's available to download in a variety of styles and formats. Check out our Brand Book (above) for full details on how to use it correctly.
Get Started Today, Risk free
Don't wait. Try Pressidium now and take your WordPress site to the next level.
SEE OUR PLANS
SOME OF OUR PARTNERS





Take your business to the next level.
Starting at $790 per month.
Thank you for
contacting us!
A member of our Sales Engineering Team will get in touch with you shortly to discuss your needs.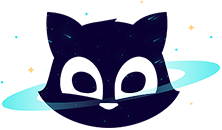 Subscribe to our Newsletter
Subscribe to our blog and get awesome WordPress content straight to your inbox.
We need your consent in order to subscribe you to our newsletter.
Don't worry we won't spam your inbox
1. Copy the Coupon Code
Copy this code to your clipboard. After selecting a plan, paste it on the "Coupon Code" field on the sign up page.
2. Choose your annual plan
The offer is valid for annual plans for the first year, after which our standard 2 month discount will be applied.
Go to plans