Enterprise WordPress Hosting
Our Enterprise plans meet the ever-changing marketing and service needs of high-traffic or high-profile sites, that require additional brand protection and flexibility.
REQUEST A QUOTE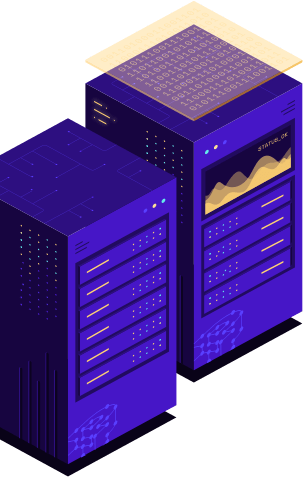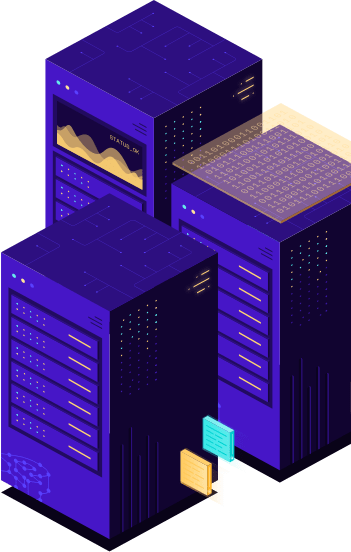 Exclusively on all Enterprise Plans
Pressidium® Enterprise plans also include the following non-standard features
Millions of monthly visits
We offer Enterprise plans designed to scale up to meet your needs. From millions of visits to tens of millions of visits, or more.
Dedicated Server Cluster
Highly Available and Load Balanced server cluster. Designed to serve your website from multiple servers.
Unlimited WordPress websites
Stop worrying about install caps, Enterprise Plans allow you to scale to as many sites as you need.
VIP Service with Dedicated Account Manager
Exclusive-class VIP service for all Enterprise Partners. Your Dedicated Account Manager ensures that we meet your highest expectations and we deliver on our promises.
24x7 Eyes-on-Glass End-to-End Monitoring
Real-time performance, health & security monitoring and turn-key management of all infrastructure & WordPress app layer components (Including 1440 site health-checks per day).
Real DevOps Support and Engineering Team
Enjoy industry leading support between our DevOps and your team. Our engineers have the required expert IT know-how to create a custom built solution that caters to your needs.
Our difference
Industry Leading Performance
Our Platform brings the power of webscale technologies used by Google and Facebook to your WordPress site. Built with real-time high-performance clustered environments it allows our customers' sites to serve and expand along with their business' needs.
Average response time from 3000 to 10000 concurrent users
Dedicated Load Balanced server clusters
WordPress Optimized CDN turbocharged with HTTP/2
Combined with state-of-the-art architecture
Our unique dedicated systems built with High Availability and Load Balanced architecture are designed to never fail and perform.
Transparent Scalability
With transparent horizontal & vertical scalability, your environment grows as your business grows. No need for migrations!
Enterprise Architecture
Dedicated systems built with High Availability and Disaster Recovery that won't let you down
Staging environments for testing with easy deployments

Offsite backups for disaster recovery

Plugin and Managed WordPress core updates

Web Application Firewall protecting you from outside threats

Proactive Malware Scanning and Removal

Custom solutions that scale to your needs


The provider that companies love
We help multiple businesses scale their websites and make them faster.
"
We've been in business for 19 years and
I would rate our move to Pressidium in the Top 5 for the best decisions we've ever made
. Pressidium is a true partner who has our best interest at heart and does what it takes to get the job done. We have been with 3 other hosting companies over the years and I can tell you right now none of them can touch Pressidium.
"
Todd Myers CEO Modern Retail
Industry Leading Quality Support
Say goodbye to support agents. Our support team is 100% staffed by experienced DevOps engineers passionate with WordPress.
---
TRUSTED BY FORTUNE 500 COMPANIES
Large organizations & corporations use our infrastructure to scale their WordPress sites with quality support and leading enterprise architecture.

AWARD WINNING PERFORMANCE
Pressidium® is an award winning Top Tier WordPress Hosting Platform, repeatedly achieving top positions in the Review Signal industry standard benchmark.

Built to serve the most compelling types of businesses.
Thousands of organizations use our infrastructure to scale their WordPress sites. Including large digital agencies, media outlets, tech startups, universities and Fortune 500 companies.
International Brands & Corporations
SOME OF OUR PARTNERS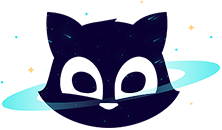 Pressidium Enterprise pricing
Starting at $790 per month.
Request a quote
Do you charge Visits on Enterprise Plans?
No. Visits are only used as a plan sizing metric. On Enterprise plans we do not charge visits and we never charge overage visits – period. Visits are used only as a plan sizing and fair use metric, not as a billing tool, so you choose the Enterprise Plan that suits your site's profile. We will not charge overage for traffic spikes and slash-dot effects, nor will we penalize you for the success and growth of your web properties – we want you to succeed and we want to do everything we can to help. Should you outgrow the capabilities of your current Enterprise Plan we will propose a recommended upgrade for you that corresponds to your traffic and growth requirements, enabling you to grow even more; while the final choice whether to upgrade or not remains entirely yours.
What does Full Management mean? What do you do?
All Enterprise Plans include turn-key, end-to-end DevOps Management, Engineering, and Administration. This includes:
1. Infrastructure & Network management and Systems Administration
2. Database Administration (DBA, query profiling & analysis, tuning & optimization)
3. Application Management and Optimization (PHP & WordPress tuning)
4. 24×7 around the clock performance & health monitoring of all systems, components and your sites (application monitoring). If a site doesn't perform correctly, is slow or does not respond we will be immediately alerted and begin working on the problem, probably before anyone even notices it
5. 24×7 support & dedicated engineering team (5 min average response time by an experienced DevOps Engineer – zero escalation policy)
6. Fully Managed Security with real-time threat prevention and mediation
7. Highly Available Environment with Disaster Recovery (including offsite backups with point-in-time recovery).
What are the capabilities of your Enterprise Plans?
We have Enterprise Plans designed to scale up to 10 Million Visits and more, just request a quote and we will be able to cater a solution sized to your specific needs.
Do you offer 24x7 Support? What is special about Enterprise Plans? Do I get better Service?
Enterprise Plans are a special VIP level of enterprise partnership where you enjoy dedicated infrastructure and have our highest attention as we cater to your organization's needs. These plans are best suited for large organizations, design agencies, media outlets, high-traffic or high-profile sites where additional brand protection is required.  They offer a high factor of isolation and redundancy (2N+1 R highly available design in a 5 node dedicated server cluster), can auto-scale during traffic spikes and slashdot effects (dynamic load balanced horizontal architecture), are customizable and are extremely secure. The environment will be dedicated to you while you will be able to enjoy full & *real* DevOps support focused on WordPress, 24 hours a day, 7 days a week. A unique feature of ours.
Exclusive Class Premium Support is offered as standard in all Enterprise Plans which includes industry leading response times to all requests (averages are usually less than 10 minutes for standard requests, and a few seconds for critical issues).
Do I get a Dedicated Account Manager?
Yes.  You get a dedicated contact person who will manage all aspects of your partnership with Pressidium, and ensure your success on our platform.