We're back with a look at the new features and updates that have been released this month at Pressidium! Despite February being a short of a couple of days compared to other months (!) we've managed to push out a couple more updates to our platform. Keep reading to find out more!
Organize Your Websites with Labels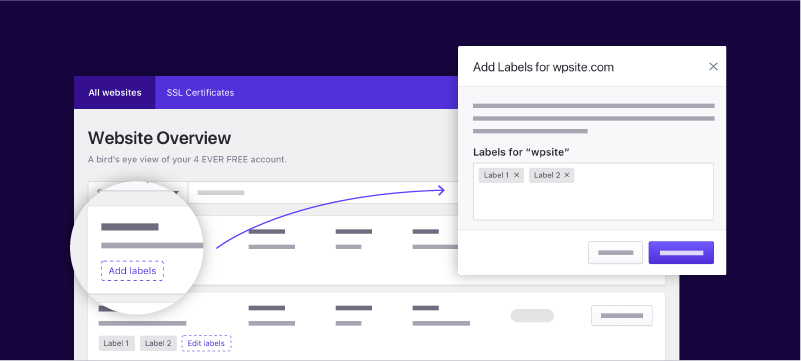 If you've got a large portfolio of websites, then keeping track of them can be tricky. Sometimes the name of the website alone doesn't provide all the info you need and can make various maintenance and management tasks hard. Now, organizing your sites juts got a whole lot easier with Labels.
Head to your Dashboard and the website overview page and you'll see a new 'Add labels' button on each website overview snippet. It's super quick to add any label (from 3 to 30 characters) to each site. These labels are then searchable meaning you can filter your websites based on any of your labels. You might choose to use these to mark certain sites as high priority or perhaps to schedule maintenance on them. However you use them is entirely up to you! These labels can also be viewed and edited from the 'Overview' tab of each website.
Shareable Ticket Links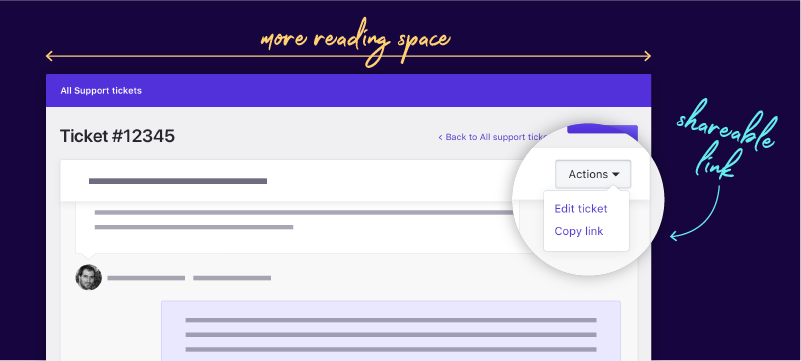 Sometimes support tickets can get buried and it can be hard to share these with your team. To help, we've now created the ability for you to copy a url that points directly to a specific support ticket. This link can be shared internally with your team or bookmarked for future reference. In addition, when you view a ticket via it's unique url, the ticket now opens in 'wide' view which makes for easier reading!
To use this feature, simply open a support ticket (new or old) and you'll see a 'Action' button in the top right of the ticket. Click this to reveal a link that can be copied. Easy!
That's it from us this month. If you haven't already, subscribe to our newsletter to be kept up-to-date on the latest news from us.
Start Your 14 Day Free Trial
Try our award winning WordPress Hosting!