We are thrilled to announce that Pressidium has launched a 14-day free trial to demonstrate the benefits of our high-quality Managed WordPress Hosting platform and how it can enhance website performance even on an Enterprise level.
If you want to turbocharge your website and eliminate the issues commonly associated with WordPress websites, then sign up for your free trial today!
Our Managed WordPress Hosting Free trial features
During the free trial period, you will be able to install up to 2 WordPress sites, transfer and host your website for free, and receive 24/7/365 support from Pressidium's knowledgeable team. In addition, you will have full access to the Pressidium Dashboard, which offers a variety of tools and features to manage your WordPress sites.
But what makes our Free Trial so unique?
Great User Experience – The Pressidium Dashboard
Pressidium offers Enterprise class WordPress hosting with all the necessary website management tools at your fingertips, which are provided in our free trial as well. Pressidium hosting is reliable, secure, and fast! Our advanced Dashboard includes features such as a website cloning tool, SSL certificate management, SFTP user management, website labels, domain management, an integrated logs viewer, PHP engine selection, a staging environment with content syncing options, and much more. Easy team collaboration is built-in with support for multiple user roles, activity logs, and the ability to work with teams of any size.
The Dashboard includes, for free, our Website Analytics Suite, which allows you to quickly review the traffic and assess the performance of each website in your portfolio without relying on external third-party tools. Included are reports for frequently accessed content and pages, geographic and IP information, and the ability to monitor the cache performance.
Migrate your site to Pressidium using the Migration Wizard
Pressidium offers a guided Migration Wizard that gives you full control over your WordPress site migrations. You can use the wizard to seamlessly move websites from your existing host to Pressidium with just a few clicks.
However, if you don't want to migrate your sites yourself, Pressidium provides a dedicated team to handle the process for you, even for large and complex sites, which is included in each plan for free.
24/7/365 Support for your hosted WordPress sites
Your trial is backed up by our industry-leading support. Expect fast response times to any support related queries you might have. Support requests can be submitted via your Dashboard. There are no Tier 1 or Tier 2 agents, so you will always speak with a seasoned WordPress engineer for any support you need.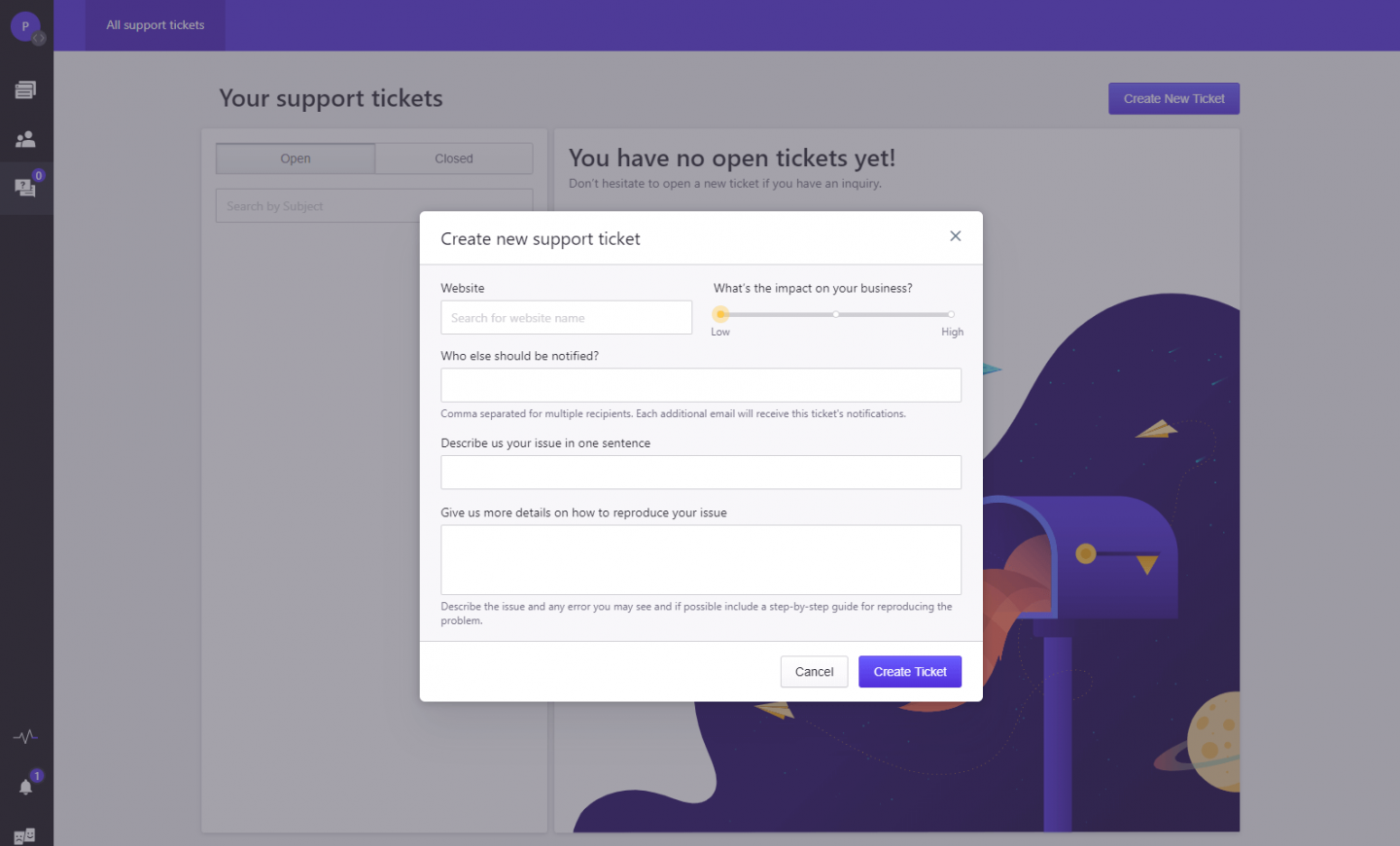 Full WordPress Backups & Site Plugins Updates
Pressidium offers the convenience of automated backups for your WordPress website, stored safely offsite every 24 hours, to ensure peace of mind. You can also take a snapshot backup of your website anytime via your Dashboard, providing an added layer of security when making crucial updates to your site.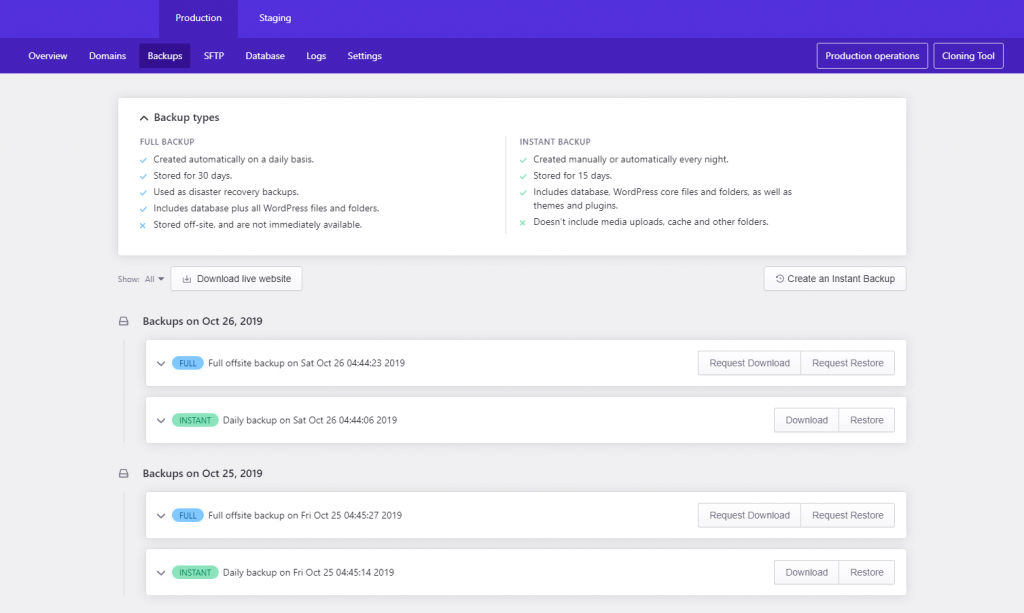 The Pressidium Dashboard also offers time-saving solutions for managing WordPress plugins with our Dashboard Plugin Updater. You can review plugin changelogs and update your website plugins with just one click, directly from within the Dashboard. In addition, you get alerted about vulnerable plugins and themes by our platform's continuous scanning and monitoring systems.
WordPress Staging Environment
Pressidium provides you with the ability to create staging sites by cloning your website and automatically copying it to a staging server, which can be done with just a few clicks. This allows you to test plugins, experiment with new website designs, and make other changes without affecting the live site.
Try our Award-Winning WordPress Hosting today!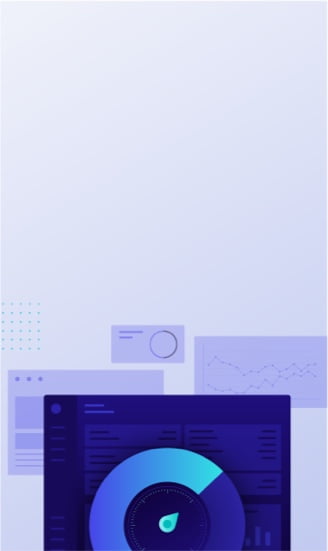 Enhanced WordPress security
One of our standout features is focusing on security. The platform uses advanced security protocols, including daily backups, malware scanning, and a web application firewall, to protect websites from hacking and malware.
Run a website speed test
Speed and performance are also top priorities at Pressidium. Our platform uses a global network of servers and advanced caching technology to ensure websites load quickly and efficiently, even during high traffic. If you want to improve the performance of your WordPress site, just get in touch with our experienced engineers. We run performance audits for our clients every day.
Benefits
Pressidium Managed WordPress hosting can go a significant way towards easing some of your mental burdens by providing peace of mind that your website is in good hands. Our high-quality managed host will:
Transparently manage, tune and optimize the underlying premium infrastructure so your website runs smoothly and at peak performance at all times.
Scan and filter incoming requests on the application layer with our advanced WAF (Web Application Firewall) and block any detected malicious traffic.
Backup your site automatically at regular intervals to secure offsite storage. A full restore is one click away via our Dashboard.
Monitor and undertake upgrades to the WordPress core when new versions become available and apply any necessary security updates.
Continuously scan and monitor your plugins and themes for known vulnerabilities and alert you if problems are detected.
Scan for, detect and block malware and other WordPress vulnerabilities and provide detailed reports.
Offer a range of exclusive tools such as our Website Analytics Suite and our Cloning tool, for free, that make managing your websites easier.
Provide timely, effective and expert support when you need it the most, 24×7.
These are significant benefits. If you want to enjoy peace of mind (at least when it comes to your website!) then give moving your WordPress website to a managed WordPress host some serious consideration. It's likely you'll be thankful for doing so!
Pressidium's free 14-day trial is an excellent way for website owners, agencies, developers, and designers to test the platform's benefits and features. If you've yet to experience the power of Pressidium then start your trial today!
Start Your 14 Day Free Trial
Try our award winning WordPress Hosting!