It's been a busy month at Pressidium – the arrival of Spring brings with it not just some welcome sunshine, but a couple of new features for the Pressidium platform! Read on to find out more.
Enhanced Control over Staging Site Deployment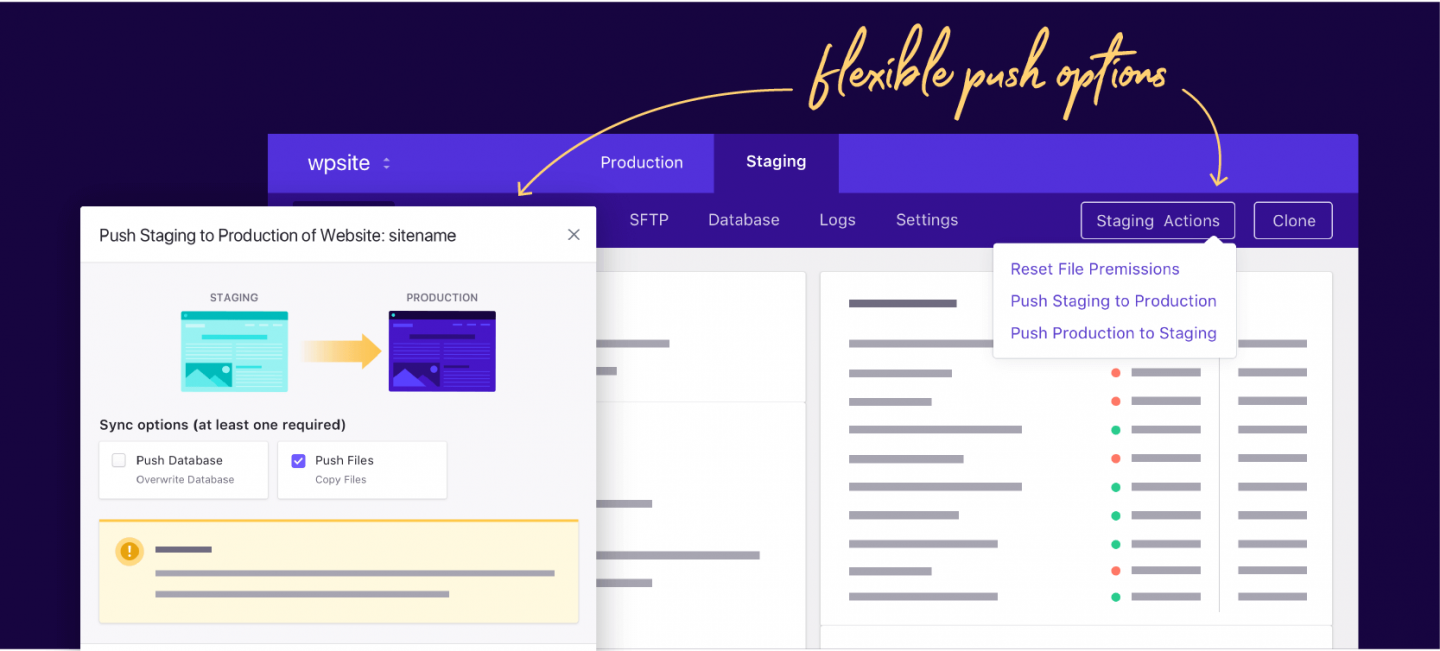 Staging sites can help revolutionize your website development and maintenance processes. As such, it's no surprise that they're one of our most popular features (and if you've never used this function before, try it!).
We've now rolled out an enhanced staging site deployment process with clearer graphics (so you can be fully confident about the operation you're about to perform) as well as enhanced functionality that allows you to choose whether you copy database updates, file updates or both to your production or staging site.
With large sites in particular, the ability to just push database updates out (where appropriate) can help speed up the deployment of your staging site and is useful when you've only made minor changes that need to be copied to your production (i.e. 'live') website. You'll see these new options in the Staging control panel the next time you go to use it.
As always, if you have any questions about how to use a certain function please feel free to open a support ticket from within your Dashboard and one of the team will jump right in to help.
Copy a Database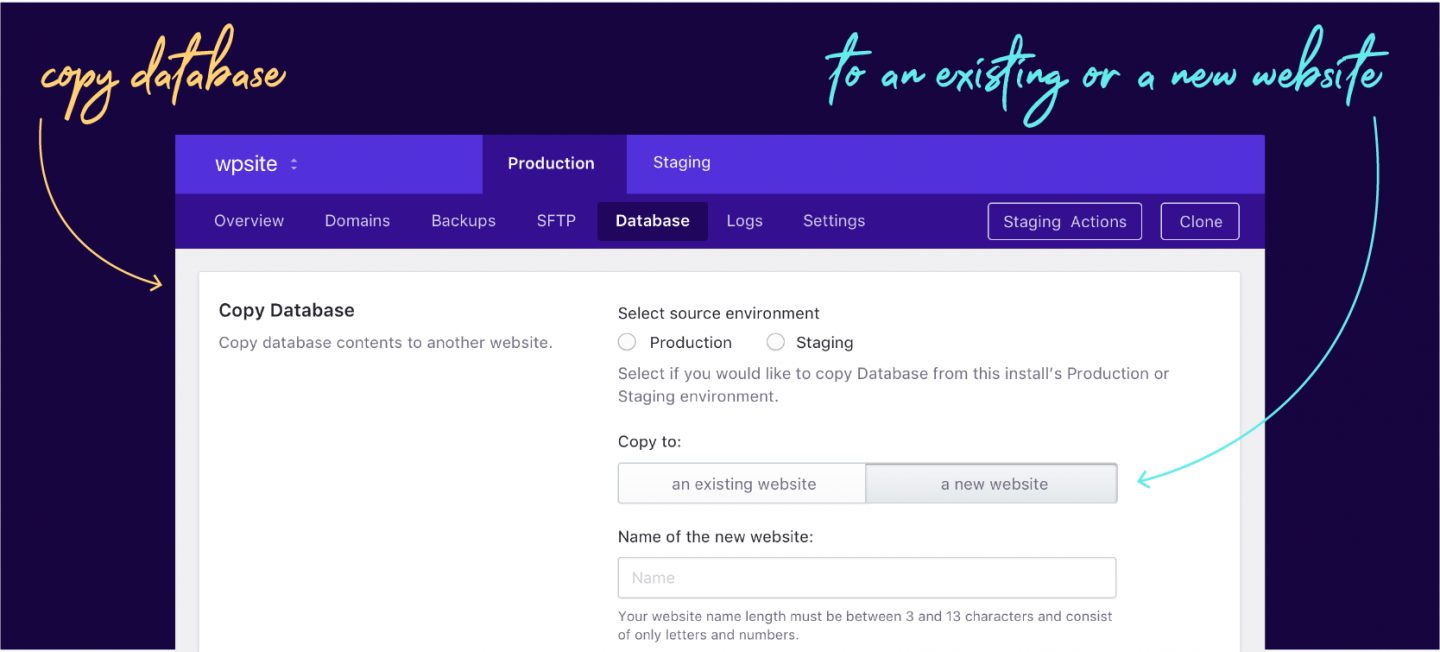 WordPress websites live and die on their database. It can be incredibly useful to be able to copy a database to another site, for example when you have multiple people working across both the Production and Development versions of a website.
Normally this would involve directly accessing the database via phpMyAdmin which is time consuming (and sometimes prone to errors). Now though you can quickly, easily and above all, accurately, copy your database from one site to another with just a couple of clicks from within your Dashboard.
To get started with this head to the Database tab and scroll down to the new 'Copy Database' section. Choose the website you want to copy the database to and the source environment of the database (e.g. Production or Staging) and you're good to go!
That's it from us this month. If you haven't already, subscribe to our newsletter to be kept up-to-date on the latest news from us.
Start Your 14 Day Free Trial
Try our award winning WordPress Hosting!