The WordPress party of the year, WordCamp Europe, is back with a bang in 2023, and this time it's taking place in the vibrant city of Athens.
In this blog post, we'll delve into the exciting highlights of WCEU 2023 and look at how Pressidium is getting involved, along with details of some great offers we have for attendees!
WordCamp Schedule
This year, WordCamp Europe takes place at the amazing Megaron Athens International Conference Centre from June 8th to 10th, 2023.
Things kick off on the 8th with Contributor Day. This is an opportunity for everyone to meet with new and existing WordPress contributors and learn how to become (or continue to be) involved with the project.
The 9th and the 10th are the main Conference Days and play host to a range of keynote talks, hands-on workshops, expert panels, and lightning talks (short presentations). Things wrap up on the 10th in the evening with the legendary WordCamp afterparty!
WordCamp Europe 2023: Where WordPress Enthusiasts Rock!
Informal and yet impactful WCEU 2023 is an inspiring hub, welcoming WordPress enthusiasts of all levels to exchange knowledge, forge connections, and immerse themselves in the world of WordPress.
From casual users to Core developers and business owners, attendees gather to explore the world's largest CMS and its vast ecosystem.
This year, the event offers an extensive schedule of talks, workshops, expert panels, and lightning talks, catering to WordPress enthusiasts with diverse interests and skill levels. Whether you're a beginner or a seasoned WordPress user, there will be sessions designed to educate, inspire, and empower you. Find out more on the event website.
Connect with Sponsors and Companies
WordCamp Europe also provides an excellent opportunity to connect with a diverse range of event sponsors at the Exhibition Hall. From large organizations to niche businesses, sponsors offer insights into their products and services. If you are visiting this year's event, make sure you check out the main exhibition area and try out some of the product demos. There will be lots of representatives from various companies on hand to chat about everything WordPress-related as well! You can check out the Attendees here.
Pressidium's Engaging Presence
As an 'Author' level sponsor, Pressidium is thrilled to play a key part in WCEU 2023. We are excited to showcase our expertise and knowledge at the event with members of the team on hand to answer your questions.
Ready to Boost Your Website Performance?
Pressidium can really take your website's performance to the next level. At WCEU 2023, we'll be showcasing our top-notch load testing and website performance audits. Plus, during the event, we'll be conducting free performance tests for anyone interested! Don't miss this opportunity to optimize your WordPress website.
Load & Scaling Consultation
If you're keen on hosting solutions that ensure optimal performance during peak traffic periods, our team would love to meet you at our booth. We'll be there to provide load and scaling consultation tailored to your needs.
Try our Award-Winning WordPress Hosting today!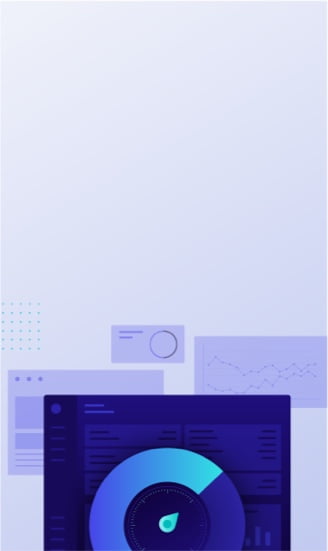 To request a performance test for your WordPress website, follow this link to 'Speak with an Expert'.
The Pressidium Contest
Pressidium is organizing one of a kind contest with prizes and exclusive benefits up for grabs just for WordCamp Europe attendees. Here's how you can participate and stand a chance to win.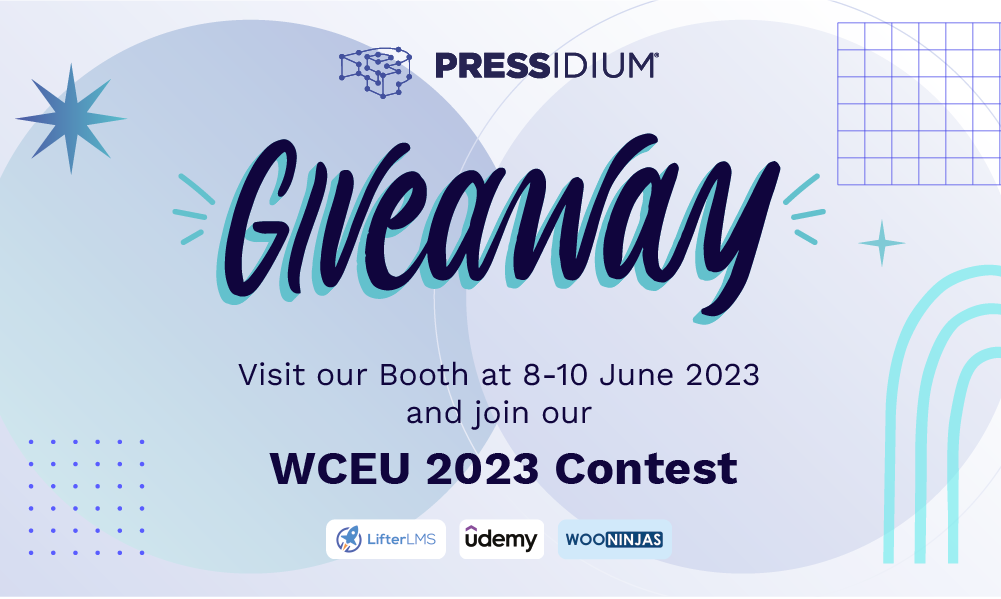 Visit Pressidium's booth and scan the provided QR code to access the contest form. Fill out the form with your details to ensure eligibility for the prize draw.
Select the prize you are competing for :
An all-inclusive, 1-year subscription for the Pressidium Professional plan worth $1500.
A Udemy course worth up to $50.
One of five 50% off recurring discount coupons for the LifterLMS Universe Bundle
A WooNinjas Discount Combo including 25% off any single LearnDash product & 15% off WooNinjas Quick Launch services
Every participant in the Pressidium contest is a winner! Each contestant will receive a Pressidium Swag Bag filled with some great gifts. Additionally, as a thank you for participating, all contestants will receive a 10% discount coupon that can be used on all Pressidium Standard plans.
This Year's WordCamp Europe
WordCamp Europe 2023 is set to be an extraordinary event, with its engaging sessions, networking opportunities, and Pressidium's exciting participation. Still not convinced? Let's explore some interesting data about WordCamp Europe from previous years and the broader WordPress community:
Growing Attendance
WordCamp Europe has seen a steady increase in attendance over the years. In 2019, it recorded its highest attendance with over 3,200 WordPress enthusiasts from around the globe coming together to celebrate the platform.
Diverse Community
The WordPress community is incredibly diverse, comprising individuals from various backgrounds, professions, and skill levels. WordCamp Europe embraces this diversity, providing a welcoming environment for everyone to connect, learn, and share their experiences.
Global Reach
WordCamp Europe attracts attendees from all corners of the world. In previous years, participants from more than 90 countries have converged at the event, making it a truly international gathering of WordPress enthusiasts.
Inspiring Talks and Workshops
WordCamp Europe offers an extensive lineup of talks, workshops, and expert panels delivered by renowned WordPress experts and community leaders. These sessions cover a wide range of topics, including web development, design, content creation, marketing, and business strategies.
Community-driven Event
WordCamp Europe is organized and driven by the WordPress community itself. It exemplifies the collaborative nature of the WordPress ecosystem, where volunteers, organizers, speakers, and sponsors come together to create a memorable and engaging experience for all attendees.
Strong Sponsorship Support
The event receives support from a diverse range of sponsors, including prominent companies in the WordPress industry. Sponsors play a vital role in making WordCamp Europe possible, providing financial support, resources, and expertise to contribute to the success of the event.
Networking and Connections
WordCamp Europe offers ample opportunities for networking and building connections within the WordPress community. From informal conversations during coffee breaks to dedicated networking events, attendees have the chance to meet like-minded individuals, forge new partnerships, and strengthen existing relationships.
Open Source Spirit
The WordPress community is rooted in the principles of open-source software development. WordCamp Europe showcases the collaborative and inclusive nature of the community, where individuals freely share their knowledge, contribute to the platform's development, and support each other's growth.
Join us at WordCamp Europe 2023 in Athens on the 9th & 10th of June and be a part of this unforgettable celebration of WordPress!
Start Your 14 Day Free Trial
Try our award winning WordPress Hosting!