Success Story – Dion Training
San Juan, Puerto Rico
LMS & E-Learning Success Story / Dion Training
Dion Training is an Accredited Training Organization for the ITIL®, PRINCE2®, and PRINCE2 Agile® certification exams.

Their mission is to provide their students the highest quality training at an affordable price. They believe that studying for your certifications shouldn't be a chore neither should it take months. Their training program makes it easier and quicker for their students to get the certification they need.
---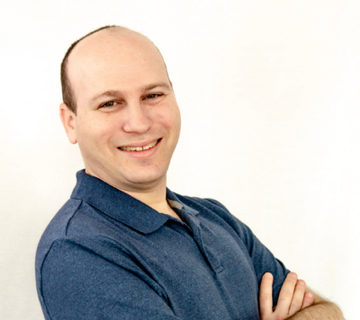 We spoke with Jason Dion, founder of Dion Training, to find out the challenges he experienced launching and running a fast growing LearnDash based eLearning website, and why he now relies on Pressidium to deliver the fast, secure, and reliable hosting that his eLearning business needs.
Tell me a little bit about your business.
We launched Dion Training just over 3 years ago to fill what we saw was a gap in the marketplace for high-quality and affordable training for the ITIL®, PRINCE2®, and PRINCE2 Agile® certification exams. It turns out we were right, and since that time we have grown very rapidly with more than 5,000 students currently taking their training with us across our three Pressidium-hosted websites.
Who were you hosting your websites with before you made the switch to Pressidium?
We started out using Thinkific, a third-party dedicated LMS and hosting solution, but it didn't meet our needs. After a bit of trial and error at the outset, we realised that to build the courses we wanted for our students we really needed to focus on delivering our courses through LearnDash, the WordPress LMS plugin. Our first solution for our LearnDash-based site was with a hosting package from Bluehost on their Cloud Hosting plan.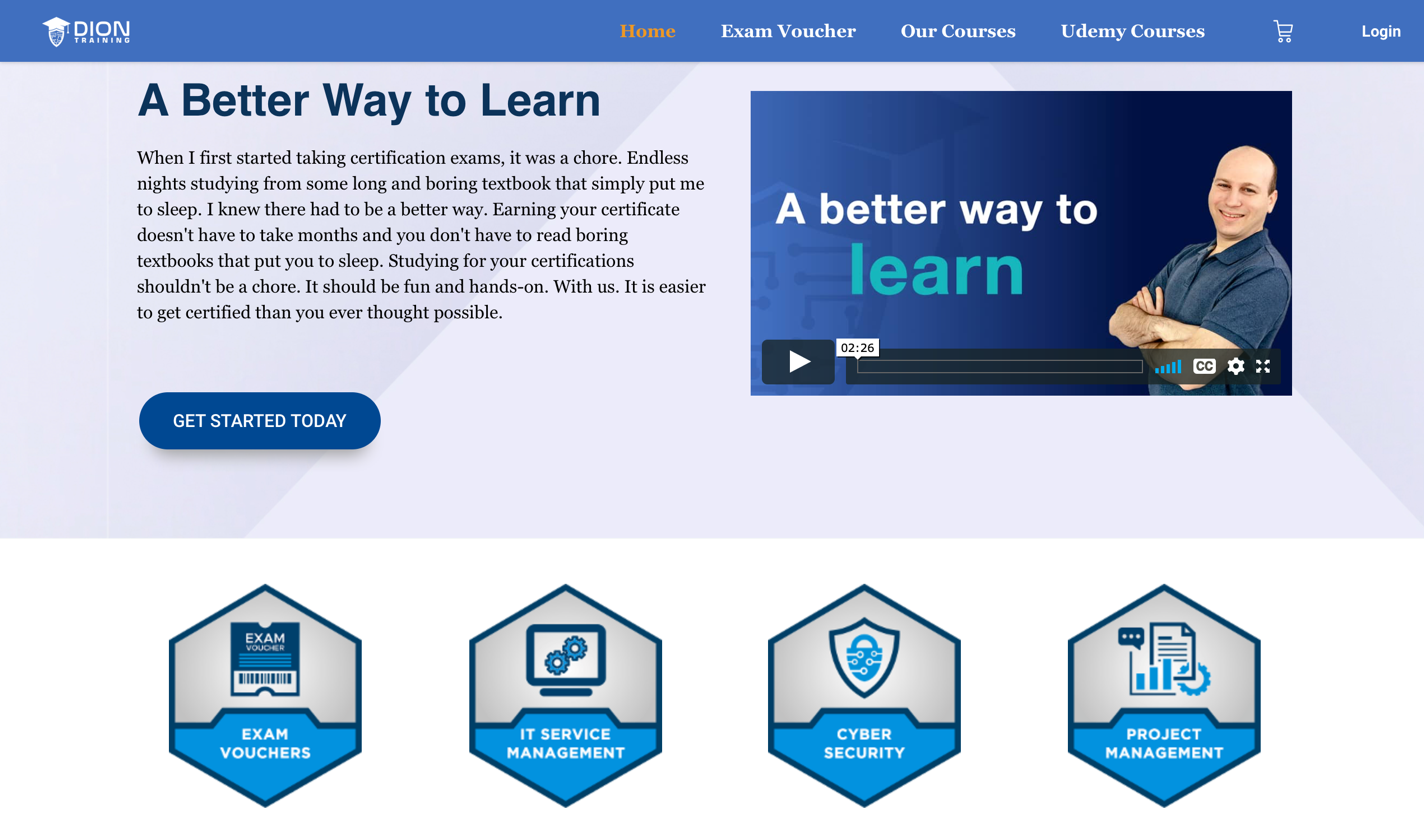 What problems did you experience with Bluehost?
Well, we soon realized that LearnDash is incredibly resource intensive! It only becomes apparent just how resource intensive it is when you start using it and accumulating users on the platform. Unfortunately Bluehost's hosting just couldn't handle it for us. We were finding that it only took as little as 5 concurrent users to be logged into the platform for the database to get clobbered which caused our site to become extremely slow or even crash at times.
What were the key issues you needed to overcome from a hosting perspective?
Where did you hear about Pressidium and did you look at any other hosts?
We started doing some research to see if we could find a hosting provider that specialized in LearnDash websites. We read a couple of articles that mentioned how good Pressidium was and decided to take more of a look. One of the articles specifically mentioned how the author worked closely with the Pressidium engineers to really understand the inner workings of LearnDash and how to optimize the servers to support it. We also looked at WP Engine, but ultimately decided to go with Pressidium instead.
What convinced you to choose Pressidium?
We spoke with one of your Engineers almost immediately after we made our initial enquiry which really impressed us. They really understood the challenges of hosting a WordPress website that was running LearnDash and explained exactly why the Pressidium platform could handle this. Pressidium's clear expertise in this area combined with a significantly lower monthly cost than WP Engine was more than enough to convince us to try Pressidium. We've not looked back since, and things have been running perfectly for over 18 months now!
Pressidium migrated your websites from Bluehost – how did the migration process go?
Migration was an area of concern for us as we had active students on the platform at the time and there was a lot of data that we needed to maintain such as course progress. It would have been bad news if any of this had got corrupted during the move. Your migration team handled the shift easily though. The sites were cloned and then the final switch made overnight at around 2am to minimize any possible disruption for our students. As far as our students were concerned, they didn't even notice the switch happened, except that our website speeds increased significantly, which was great news.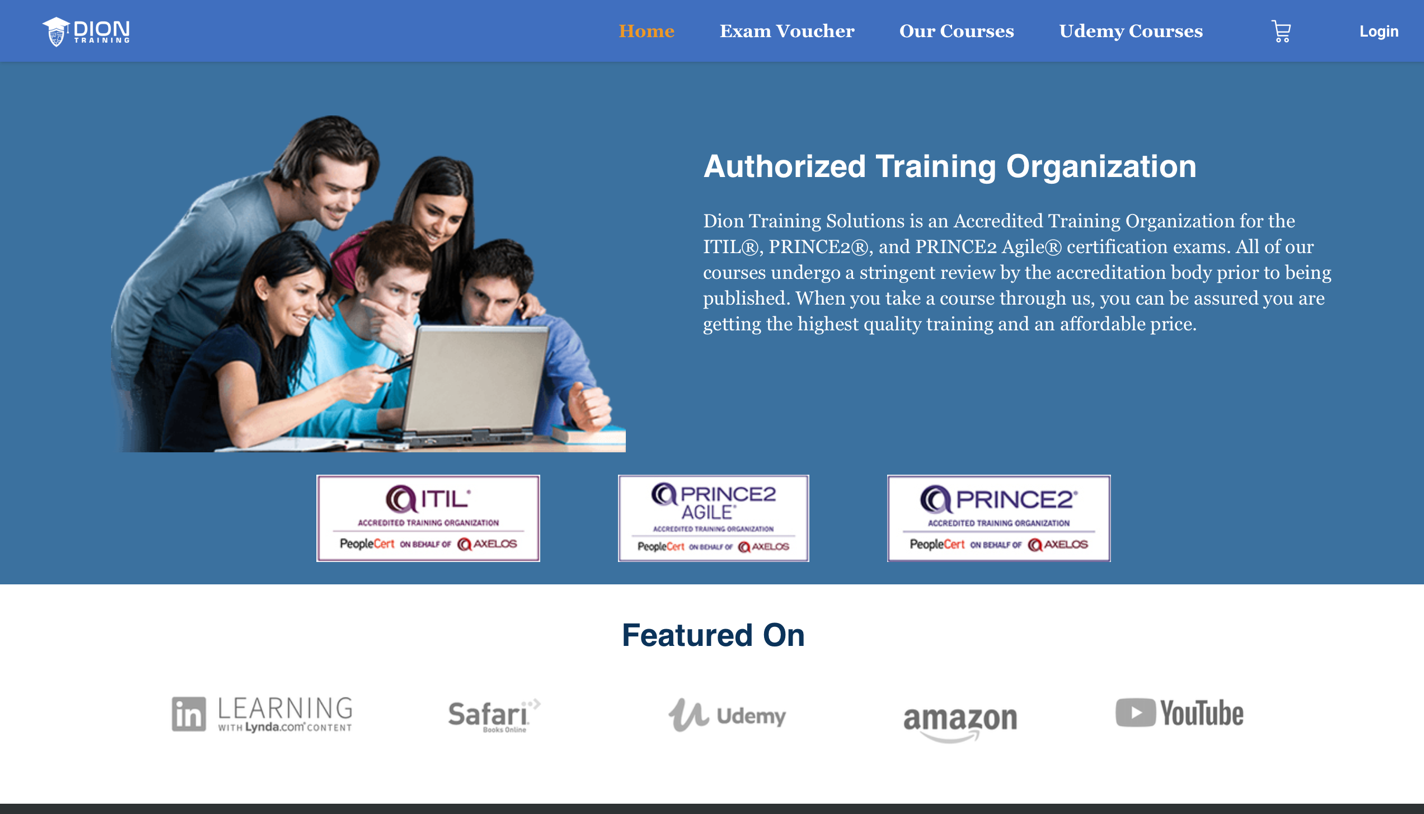 What is one of your favourite features of the Pressidium platform?
I really like the staging sites feature. It's great to be able to spin up a copy of a live website, experiment with any changes and then, if I want, push these live at the click of a button. It's a feature we use a lot and it always works seamlessly.
What has your experience with our support team been like?
In a word, 'Awesome'. The fact that you have no Tier 1 and Tier 2 agents helps massively as our support tickets go straight to someone who can really help rather than us having to bounce messages back and forth a few times to finally get to Tier 2. It's a big time saver as we know we'll get a concrete, informed answer to our support requests, normally within minutes as well.
By using our product have you noticed any increases in revenue or growth?
It's hard to tie specific revenue growth to using Pressidium although we have experienced significant growth in the business since we migrated to you. That said, your support engineers help us out massively which reduces the cost for us as we're not always having to deal with developers. Time is saved as well as your support team responds very quickly and we never have to chase someone down for an answer to our questions. Your Enterprise XS plan is also less than half the cost of the nearest equivalent with WP Engine which clearly helps our bottom line by keeping costs down, as well!
Have there been any standout 'wow' moments you've experienced since hosting with us?
We had a recurring intermittent problem in one of our sites that we just couldn't quite track down and resolve ourselves. We asked our support team to assist, and they worked with our developer continually over a course of several days to troubleshoot and ultimately resolve the issue. That is truly outstanding support… I'd suggest that any other host would have ditched our support ticket long before then! It was really appreciated that your team worked so hard to help us and never gave up until they found that bug!
Would you recommend us to your peers? And if so, why?
Yes, definitely. I've already had a friend move to Pressidium as a result of my recommendation and he's consistently amazed by your level of support. Great job!
---
Interested in achieving your ITIL®, PRINCE2®, or PRINCE2 Agile® certification with Dion Training?
Visit their website