Success Story – Matter Solutions
Marketing Agency, Brisbane, Australia
Agency Success Story / MATTER SOLUTIONS
Matter Solutions is a Digital Marketing Agency based in Brisbane Australia. Founded in 2000, their team deliver results that matter in Digital Strategy, Website Design and AdWords Management.

Matter Solutions clients are primarily medium sized businesses in the B2B sector where competition levels are high, making a reliable, fast loading website that is heavily SEO optimized an absolute must. As such, it was vital for Matter Solutions to partner with a WordPress Host that could deliver speed as well as unmatched levels of support, allowing the Matter Solutions team to focus on designing awesome websites, not troubleshooting hosting problems!
---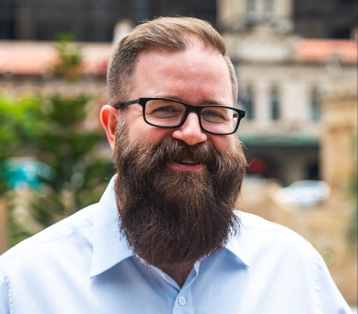 We asked Ben Maden, Managing Director of Matter Solutions, a few questions to find out more about the challenges his Agency faced with WordPress Hosting and how their move to Pressidium has benefited them.
In a crowded industry, what would you say marks you out from your competitors?
We are fanatical about detail which really helps in this industry and work hard to pull out all the stops for our clients. We always talk to our clients about what they actually need to succeed in the digital sphere rather than just running with what they think they want. This means we can really help deliver results… which is of course what matters!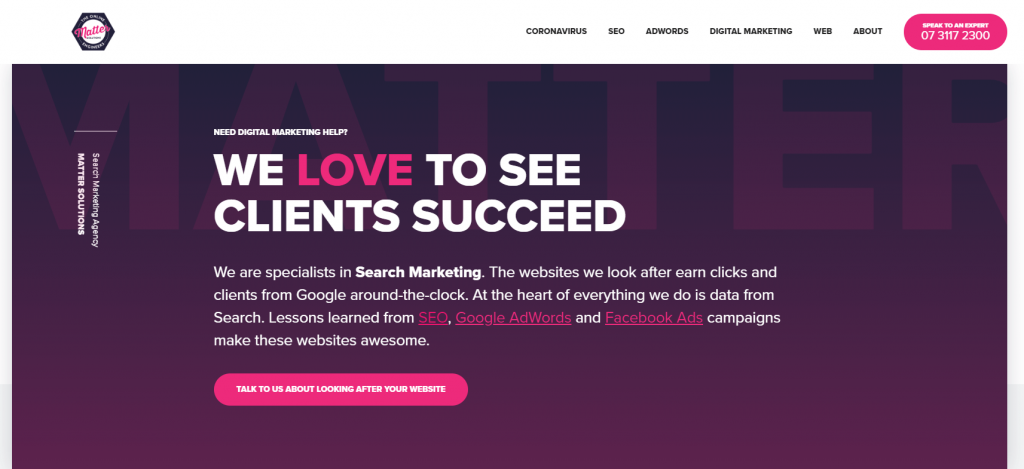 Who have you used previously for WordPress Hosting and what problems did you face with them?
We've used several hosts over the years including WP Engine, Amazon and VentralIP. Support generally has always been a big issue with most hosts we've used with it often feeling like it was very much a case of 'tick and flick'… do enough to be able to close the ticket so that they could then send us (the client) on our way. On other occasions we've found at times that support from some providers could be a bit rude and unhelpful or there was zero urgency or willingness to help when things really went wrong (like a client site got hacked) for example.
How long were you searching for a new WordPress Host before you found Pressidium?
We were searching for a new host for about two months during which time we were using WP Engine. One thought was to go back to Amazon or another cloud provider and build our own cluster & caching. Fortunately, we found Pressidium first and have never looked back!
What were the main issues you faced with WordPress Hosting?
There were loads of small issues, but the big ones were speed (or lack of) and appalling support. Our team has a tech background and we can tell the difference between a valid answer and one that is total BS. Despite giving previous hosts plenty of opportunities to solve issues they never did which forced us to vote with our feet and leave. In a funny way, they did us a favour!
What convinced you to make the switch to Pressidium?
Talking with your team (who obviously understood the Pressidum platform inside out) and running our own speed tests on like-for-like websites. Seeing how fast your platform was really helped seal the deal.
Blazing Speed
Pain-free Support
Global Presence
As an SEO obsessed Agency, speed is paramount (we even make our clients use a premium DNS service to squeeze out every last millisecond). Based in Australia, it's particularly hard to find a host that offers the service levels required combined with the speed we need due to that fact that their servers are normally US based. Pressidium's Oceania & Asia Pacific data center ensures that our Australian clients websites load blazingly fast.
By using Pressidium have you noticed any improvements in productivity or time savings?
Yes, absolutely. Primarily as a result of interactions with support being swift and pain free. They understand the issues that are raised and just get on with solving the problem without endless escalations. Great job!
What has been a memorable moment that makes you glad you made the switch to Pressidium?
When I was having a nightmare moment because of a serious incident with a client website on a Sunday morning! Pressidium support was there when I needed it most. They were helpful, understood the difficult position I was in and resolved the issue.
What are three words that describe your experience working with us?
Would you recommend us to your peers? And if so, why?
Yes. I often do because I'm confident they'll have a good experience and I know they'll thank me when they see the results!
---
Want to know more about Matter Solutions?
Find out how Matter Solutions could help your business with Web Design, Google AdWords management and Digital Strategy.
Visit their website