WooCommerce is one of the most popular ways to sell products and services from a WordPress website. Thousands of sites use the free plugin as the basis of their eCommerce business. Clothing retailers, home accessory stores and even WordPress Theme vendors are just a small portion of the clientele. However with such a prestigious list of users, there's bound to be problems along the way.
As popular as the plugin itself, it's also well known that WooCommerce doesn't play so well when it comes to caching. In fact a lot of web developers and designers shy away from working with these types of projects, purely because of the enormity and potential difficulty of the task.
Thankfully we believe any problem can be overcome, regardless of how complex it is. That's why we've put together some examples of why using WooCommerce in combination with the Pressidium Pinnacle Managed WordPress Hosting Platform, will transform the way you work with eCommerce sites in the future.
Our Adaptive Caching Model Is Pretty Damn Shiny
We delved into Adaptive Caching in great length in a previous article, however allow us to recap for a moment. Let's remind ourselves why Pressidium's adaptive caching is so good at what it does.
Popular WordPress plugins are mapped to different caching groups

Installs are monitored to intuitively change cache levels

Mobile devices get special caching treatment

Pressidium's adaptive caching supports multiple languages

Caching is fine-tuned per website
Which translates as a much faster, better performing website overall. But that's not all.
Adaptive Caching Allows For Custom WooCommerce Exceptions
What this means is it's not a case of the 'one size fits all' mentality. We're totally not down with that. What it means, is we can create a set of customized exceptions, based purely on the needs of your website and your website only.
We liken it to a well tailored suit. It fits you perfectly and makes you look and perform way better than the cheapest option at your local clothes store.
It Lets Your Website Utilize Our Caching Engine
WooCommerce is notorious for its incompatibility with various caching methods. Try installing a generic caching plugin and you'll see what we mean. It certainly won't run perfectly and you'll likely encounter a few problems along the way.
By tapping into our caching engine, you won't have to worry about any of that. That's because, as we mentioned above, our system is tailor made. You'd be using something that isn't available anywhere else, and more importantly, something that actually works and has been tested over and over again.
Customers Will Enjoy A Smoother Shopping Experience
Do we really need to mention this? Okay why not – it goes without saying that shoppers, clients, your customers will have a much better experience browsing and using your website. With fewer (if any) errors, along with lightning-fast page speeds, browsing your products will be a walk in the park.
Try our Award-Winning WordPress Hosting today!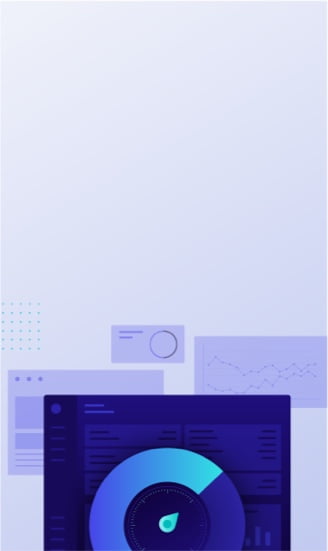 Even more important is the ability for our load balancing servers to deal with your traffic. Got a mid-season sale going on? Running a promotion? No problem! Our servers are primed to handle sporadic traffic spikes. Your customers won't notice the difference.
Your Store Will Be Covered By Top Notch Security
We go on about security a lot on our blog however it's something we feel passionately about. Without properly securing your website, it's only a matter of waiting and biting your fingernails for the time when something eventually goes wrong.
In this article we covered this topic in much more detail. Needless to say your security is one of our top priorities and we do everything in our power to keep your site locked down.
A Faster Site Means A Better Page Rank
Now we know that Google doesn't like to reveal its secrets, but we think it's pretty safe to say that the speed of your website, will impact how far up in the search results it appears. This is something that's important to you as a business owner, because you want your products to be hitting the first page for their given search terms.
Because our Managed WordPress Hosting allows for some of the best hosting speeds on the market, there's no doubt that this will have a knock on effect for your website's ranking. We can't promise you'll be on the top spot – we're not SEO experts, however we're pretty sure you'll notice a difference over time.
Final Thoughts
Ultimately a faster site, better security, a seamless user experience and top of the range performance, will hopefully mean more revenue for you and your business. It also means you'll have complete confidence in the ability of your website to perform when it needs to the most, so you can continue doing what you do best, without having to worry.
Start Your 14 Day Free Trial
Try our award winning WordPress Hosting!