LMS software applications have been a global success. Private e-learning companies offer a smorgasbord of online courses while respectable universities such as MIT have jumped in and offered their complete coursework and syllabus online for free. LMS systems are succeeding in democratizing education, particularly in countries where people have limited access to academic resources, or not enough financial resources to pursue an academic education. According to ReportLinker, the global LMS market is expected to grow to 22 billion dollars by 2023. This is certainly very exciting for LMS and e-learning business owners alike and makes the requirement for dedicated WordPress LMS Hosting truly important!
Deploying, running and maintaining an online classroom, however, is not as straightforward as installing LearnDash on a WordPress site and leaving it to run itself.
If you're an agency, you're probably having trouble finding the best possible hosting solution for your new e-learning project, especially if you haven't built an LMS on WordPress before.
You (and your clients) are probably concerned with issues such as scalability, performance, security, reliability, and support. It is understandable then if you are completely lost in all the technical mumbo-jumbo jargon that the market is throwing at you. Furthermore, there are challenges ahead that you cannot account for in the present with the danger of choosing a cheap solution because it looks good economically, only to blow up in your face, in the near future.
Challenges with WordPress LMS Hosting
LMS and e-learning applications in general, are very resource-intensive and as such require specialist WordPress LMS Hosting. LMS content such as quizzes, real-time timers and such, is dynamic and cannot be cached. You can't apply simple page caching strategies to your LMS WordPress site and expect to optimize its performance. In most cases, the only way you can achieve good performance is by having a lot of raw CPU horsepower.
If that's not the case, you risk resource throttling and downtime, while in extreme cases you also may experience technical issues that you won't be able to recover from or solve successfully at all. This can ultimately lead to revenue loss and brand damage.
To make matters even worse, conventional WordPress hosting will not be able to help in these situations either. You won't receive true support, just scripted responses that offer no resolution and won't throw light on any of your technical problems. On the other hand, self-hosting an LMS application isn't a viable long-term solution either.
Try our Award-Winning WordPress Hosting today!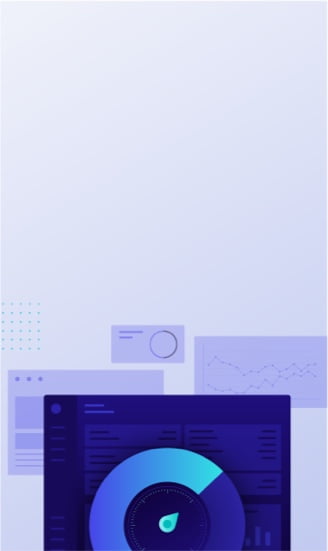 Implementing, on your own, a complete, secure and highly available solution just for an LMS application is an overkill; both in financial as well as in engineering terms. Why is that? Because you will need to double or even triple the costs and resources to achieve true system high availability. Then, of course, there is the question of who takes care of things when they break.

Enter Pressidium Enterprise – WordPress LMS Hosting
Built from the ground up, the Pressidium Enterprise WordPress LMS Hosting platform achieves superior performance over the competition and offers at least 5x more raw CPU horsepower at a third of the price than most offerings from competitors. Our Enterprise plans start from $790 and offer a 2N+1 High Availability configuration in a load balanced 5-node dedicated server cluster with higher factors of isolation and redundancy.
Your LMS WordPress site is able to weather higher workloads and recover from component failures, without compromising the online experience of your website visitors and online students. Speaking about compromised online experiences, everyone can pretty much keep your plugins and WordPress core up to date, but unfortunately, this is only tending to the surface of things. Security needs to be deployed in a 360° manner, from the physical hardware to the network, operating system, WordPress, database, and the web front-end.
At Pressidium Engineering we have built a defensive and very strict end-to-end security system that is built on the platform itself: Starting from network-level firewalling and filtering, to secure WordPress provisioning and updates, to locked-down PHP environments, malware scanning, IP/geo-level banning, and web application layer filtering.
Choosing a conventional WordPress hosting will simply look good only in the numbers at the beginning, while the true costs of choosing a cheap service will become apparent in the long-term, by slowly making your business hemorrhage time, revenue and overall peacefulness.
The truth is this:
The support you get from conventional WordPress hosting stops at the level of quick-fix solutions in order to keep their KPIs high, which are usually driven by profit and not customer satisfaction.
Our philosophy is that our WordPress DevOps support team should be an extension of your business and an active stakeholder in your projects, providing guidance, help, and consultation in your business endeavors. Our white-glove Enterprise true DevOps support becomes integrated with your IT department, in order to work in synergy with your business, and no, this is not a fancy marketing buzzword that we use to sound like the cool kids on the block.
We mean it and have concrete examples to demonstrate our expertise. Can your current WordPress hosting provider say the same?
Start Your 14 Day Free Trial
Try our award winning WordPress Hosting!