One of the easiest ways to improve engagement with your WordPress website is by including video content on your website's pages. Whilst there are a lot of video hosting platforms available to choose from, YouTube is, without doubt, the leading choice for hosting video on the internet today.
In this article we're going to take a look at ways you can effectively embed your YouTube videos on your website in a way that will help you make the most of this powerful tool. Let's get started!
Why Should I Embed My YouTube Channel On My Website?
Displaying your YouTube channel as content inside your website is a great way to engage your audience effectively. A YouTube widget, like any social media feed, will enhance your website, attract more visitors and, most importantly, help keep them on your website for longer. Let's look in more detail at some of the benefits. And, if you're not sure how to embed YouTube videos on your WordPress website then fear not… keep on reading to find out how to do this quickly and easily.
Benefit 1: Rank Higher in Search Engine Results
One of the key metrics that Google looks at when it comes to deciding how to rank websites in the SERPs (Search Engine Results Page) is how long visitors spend on the website in question. Video is highly engaging (a staggering 1 billion hours of YouTube content is WATCHED every single day!). As such, embedding your YouTube content on your own website radically increases the chances of your site visitors spending some quality time on your website.
This will in turn hopefully help boost your search rankings.
Benefit 2: Conversion Rates
So, why would you go to the effort of embedding your YouTube videos on your website rather than directing visitors direct to your channel on YouTube itself? Well, as we discussed above, there are some serious SEO benefits associated with hosting YouTube videos on your website. The second big thing to consider is the potential for increasing your conversion rates. Just think of the opportunities… rather than whisking your visitors off to YouTube itself, keeping them on your site means you can promote your products and services directly to them. You might encourage sign-ups to your newsletter or even generate sales there and then. All these things are much harder if visitors aren't on your website, but YouTube's instead.
Try our Award-Winning WordPress Hosting today!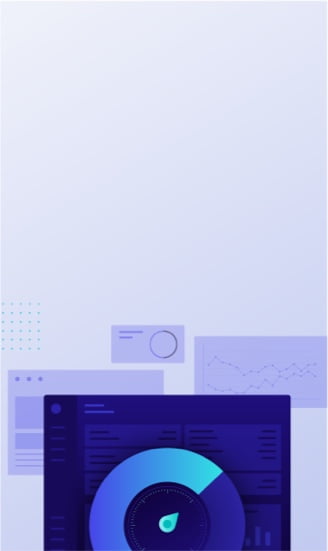 Not only does the mere fact of your visitors being on your website in the first place increase the odds of converting them into customers by sheer virtue of the fact that they are browsing your website, but the videos themselves can be used to help sales. People are time-poor and expect information to be communicated efficiently. Today, that means by video, not a 2,000-word blog. So, creating videos that demonstrate your products can massively increase the odds of achieving sales.
Benefit 3: Improved Relationships With Your Audience
They say that people buy people, not products. This might not be the case when it comes to high-powered branded products such as an iPhone but for businesses that are selling less well-established products then the personal touch can really count. This is especially the case when it's a service you are selling where the 'product' is you! In this instance, video can really help you get across the key message you need to successfully pitch in order to win the sale. Videos like this really need to be hosted directly on your website to help ensure your business brand is kept front and center, rather than YouTube's.
Make Sure You Embed Responsive YouTube Videos
Just as a responsive website is an absolute must for any website these days, so too it's important your videos themselves are also responsive. Failure to make your YouTube videos responsive will result in high bounce rates which means all your hard work will have been wasted.
NOTE: The term "Bounce Rate" represents the percentage of visitors who enter the site and then leave rather than continuing to view other pages within the same site.
Fortunately, YouTube videos embedded in well-designed WordPress themes will normally become responsive by default with no extra effort required on your part.
There are occasions though when, despite the theme, your videos will still not display properly or end up breaking the design of your website. In these instances, using an iFrame to embed your videos can help. Using a plugin can often be the easiest way to ensure your YouTube video embeds 'play nicely' with your website. Carry on reading to view our top picks.
What To Do If Your YouTube Embed Isn't Working
Sometimes, despite your best efforts, you might struggle to get your videos to embed properly, especially when using a heavily customized theme. Let's take a quick look at some of the issues you might encounter.
Do you have the correct URL?
When you experience an issue with a YouTube video embed, the first thing you'll want to check is whether or not you have used the correct URL.
The right URL format looks like this (Where XXXX is the video ID): https://www.youtube.com/watch?v=XXXXXX
Double-check that you included the "https://" part of the url. You'll probably know if you didn't as you'll be met with a message that says "The file or directory could not be found".
Is your browser causing the issue?
Still having problems? Check your video on another device if possible. Or try using an Incognito window to view the page. If this works, then clear the browser history and cookies of the problem browser and then try again.
Are Plugin conflicts to blame?
There are also occasions where videos do not show because there is a conflict between plugins. If for example, you have two plugins that both use lazy load, then there is a chance that it needs to be disabled on one of them in order for the videos to display.
Also, if you have a bunch of custom code on your website then check this out as the possible culprit for your video embed issues.
Do you have permission?
Lastly, one of the most common reasons for YouTube embeds to fail is that you are trying to embed a video whose owner has disabled the function. Of course, if you're embedding your own videos this shouldn't be an issue… just double check your settings from within your YouTube channel.
Recommended WordPress Plugins to Embed YouTube Videos
We mentioned above that using plugins is one of the easiest ways to embed YouTube videos on your website. We've listed 3 below that are worth checking out:
Here is a summary table of some of the important features that the FREE version of these plugins include:
| | | | |
| --- | --- | --- | --- |
| | Embed Plus for Youtube | Automatic Youtube Gallery | YourChannel |
| Youtube Channel View | Y | Y | Y |
| Youtube Playlist View | Y | Y | Y |
| Hide/Show Video Info | Y | Y | Y |
| Extra Control Settings | Y | Y | Y |
| Gutenberg Block support | Y | Y | N |
| Responsiveness | Y | Y | Y |
Whether you are a developer or a WordPress beginner, you should have no issue using any of these.
Conclusion
Using video is an awesome way to help boost your website SEO as well as enhance your sales and marketing efforts. Although it can be a bit daunting to get started, video is definitely here to stay so it's worth making the effort to begin including video on your WordPress website.
Start Your 14 Day Free Trial
Try our award winning WordPress Hosting!