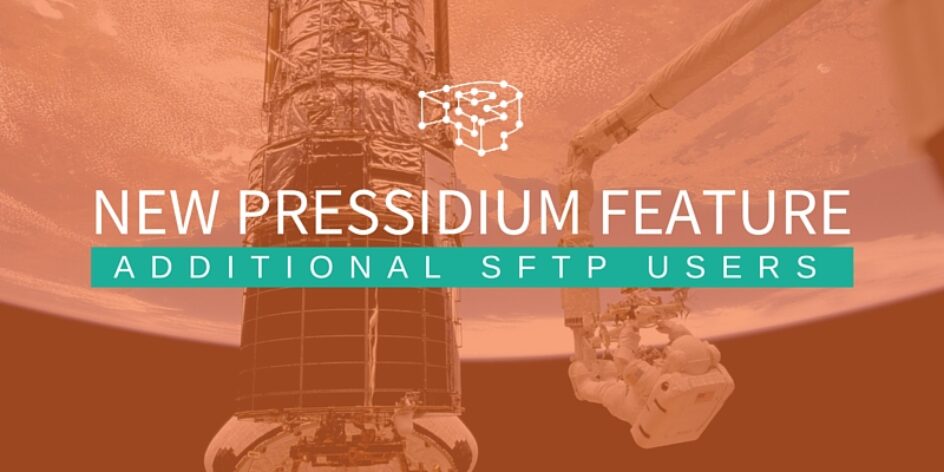 Being a successful site owner, doesn't mean you know everything there is to know about developing. There are bound to be instances where you seek the support of a reputable freelancer or agency to take care of the tasks you're unable to carry out.
Until now, as a Pressidium customer you needed to share your credentials to provide access to your website, for those people helping you out. Yet having to share your account details sucks. Not only do you have to change your password before you share them, you also need to repeat the process afterwards.
We know that this is time consuming and yet another obstacle on your road to a more streamlined experience. That's why we're trying to fix this by implementing a role based model around our services; a task which has been a priority on our roadmap.
With this in mind, we're extremely happy to introduce you to our first role-related feature, Additional SFTP Users. This feature now means you're able to delegate access to your site by managing multiple SFTP users. Nifty huh? Here's how it works.
Manage SFTP Users for each website's environment separately
Now, we get that it's still pretty dangerous to hand out your site access to a stranger. Who knows what kind of trouble you could be getting into. That's why we've created the ability to have separate users for each of your site's environment.
Here's an example of what we mean.
You can create a staging environment by pulling an exact copy of your production site. Next you'd create the SFTP user for the staging environment and then share the credentials. Your production website is kept safe and secure, and only you have access to it, while the agency or freelancer can carry out their work in a separate environment.
Try our Award-Winning WordPress Hosting today!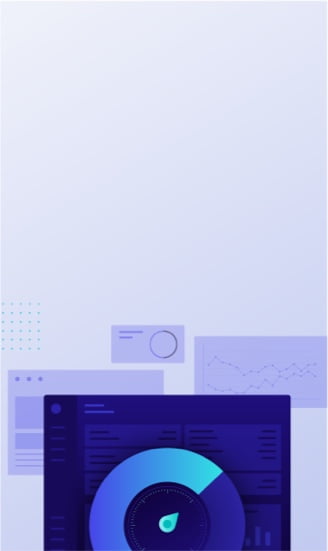 Once they've finished the job and you've signed off on the results, it's a simple task to implement the changes to your live website. Simply use the push from staging to production operation. This deploys all your changes from staging to production in a single, easy click.
Managing SFTP Users is easy
Start by logging in to your Pressidium Dashboard and selecting the website you'd like to add additional SFTP users to. Click the SFTP tab and you'll be taken straight to the SFTP menu where you can see your existing SFTP login details and current users. Simply click on 'New' to add additional SFTP users.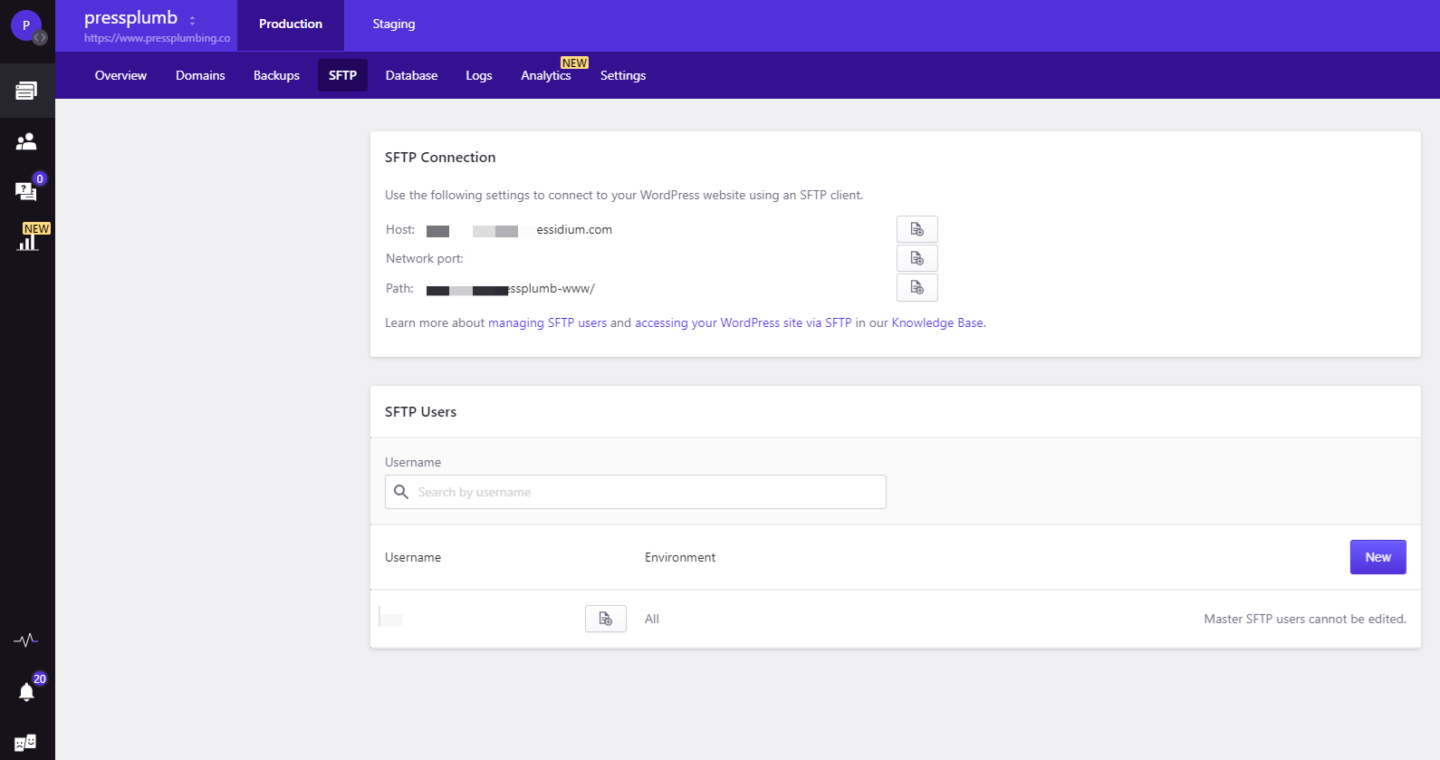 To delete a user, select 'delete' from the user list, next to the desired user. A lightbox window will open up to confirm whether you'd like to go through with the deletion. Click the button to indicate 'Yes'. Your screen will now refresh and your user list will be updated.
Start Your 14 Day Free Trial
Try our award winning WordPress Hosting!
START YOUR FREE TRIAL
VIEW OUR PRICE PLANS