"Pressidium® Pinnacle Platform" officially launches with revolutionary enterprise-grade architecture for everyone!
It's now official. With the launch of "Pressidium® Pinnacle Platform" – the very first platform to offer enterprise-grade architecture to ALL owners and managers of professional WordPress websites – we've raised the bar and started a revolution in the managed WordPress hosting market!
We've successfully "cracked the code" on premium WordPress hosting for the masses by combining our decades of experience as former Senior Devops, IT & Software Engineers from the Telecommunications & Media industry to create the Pressidium® Pinnacle Platform. Industry-leading speed, robustness, scalability and security are now within the grasp of every WordPress website owner or manager around the world. The privileged and wealthy can no longer lay sole claim to these top-level services. We're giving EVERYONE access to this "exclusive" club!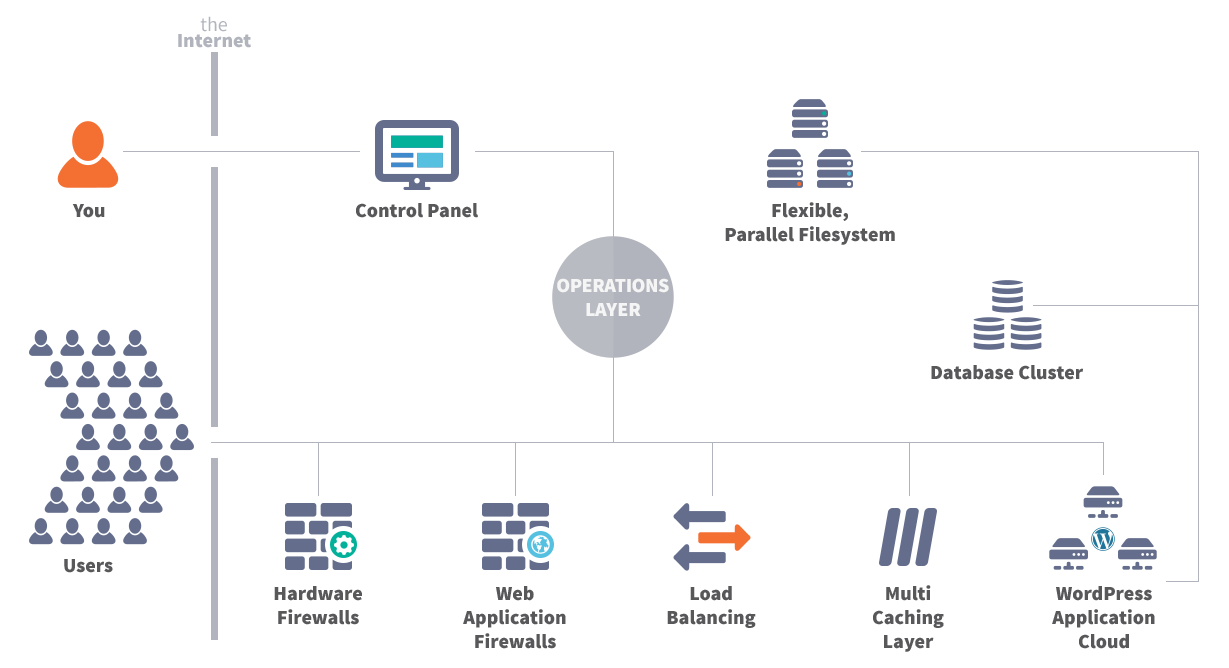 Pressidium® Pinnacle Platform Enterprise Architecture with Fault-Tolerant (FT) and N-Tier (Scale-Out) Design
Pressidium® Pinnacle Platform offers extreme levels of reliability and uptime, highly available architecture on every layer, automatic scalability, full server management, and automated backup on all plans. On the security side, managed auto-updates, end-to-end managed security, malware monitoring and removal, managed web application firewalls, bad bots filtering, expert WP support, and a full chroot environment are provided.
Host your website with Pressidium
60-DAY MONEY BACK GUARANTEE
SEE OUR PLANS
As a cherry on top, and to show that we really care about optimizing your time, our fully managed "Pressidium® Pinnacle Platform" and management portal allows you to deploy a professional website or blog in less than 45 seconds! Now THAT's fast!
Currently, our network includes two main origin data-centers in London and Amsterdam with more planned ahead. Edge delivery servers are located in data-centers at another 22 locations across the globe. With server locations in North America, Europe, Japan, Southeast Asia and Oceania, we offer a truly international service for the global WordPress community.
Our service is already used by a number of web design agencies, media and news outlets. Monthly plans start from only $17.90 — including all enterprise-grade features and expert support — and are built to seamlessly scale depending on site traffic.
Now that our Pressidium® Pinnacle Platform is launched, we will soon introduce an elaborate affiliate program, which promises significant benefits for affiliates & partners who choose to sign on.
So all in all, a GREAT start to 2015!!
Start Your 14 Day Free Trial
Try our award winning WordPress Hosting!