After months of rigorous testing, we are very excited to announce the opening of two new data centers, serving the regions of North America and Oceania – Asia Pacific.
Both data centers (including our flagship European data center in the UK) received a 200Gbps backhaul traffic upgrade, with direct interconnections to major backbone carriers, effectively eliminating any "middle men" from IP transit.
The new state of the art infrastructure provides superior connectivity and industry leading speed for all websites hosted on our platform. Along with the performance benefits, it allows our upstream providers to absorb larger DDoS attacks more effectively.
Our new North American regional datacenter is by far one of the most secure and powerful data centers in the industry today. It is equipped with a newly constructed next generation Optical Transport Network (OTN). It has direct WDM interconnectivity with multiple Tier 1 backbone carriers, with capacity directly acquired from continental and global backhaul carriers. By incorporating wave-division-multiplexing (WDM) "future proof" technology, it offers virtually infinite scalability and continuous connectivity.
On the other side of the world, our new Oceania & Asia Pacific data center also utilizes the same fiber-optic network technology. The data center is directly fed by multiple Tier-1 backhaul carriers including Telstra Australia, Pacnet and Hong-Kong carrier PCCW via multiple redundant fiber-optic rings. Peering agreements with leading Tier-1 carriers, serving the broader region, ensure network resiliency and uninterrupted transit in the event of congestion, or carrier circuit disruption. Traffic is routed via the most optimal path, giving your visitors the best user experience.
For our Aussie friends, the Telstra Australia circuit is on a direct Tier 1 fiber-optic ring with Sydney, Australia. It offers industry leading low latency to the entire region, and is a direct hub between Australia, Asia, Japan and the United States. Additionally our dedicated CDN edge nodes in Australia provide fast delivery of site assets at local continental speeds.
Get your website closer and faster to your visitors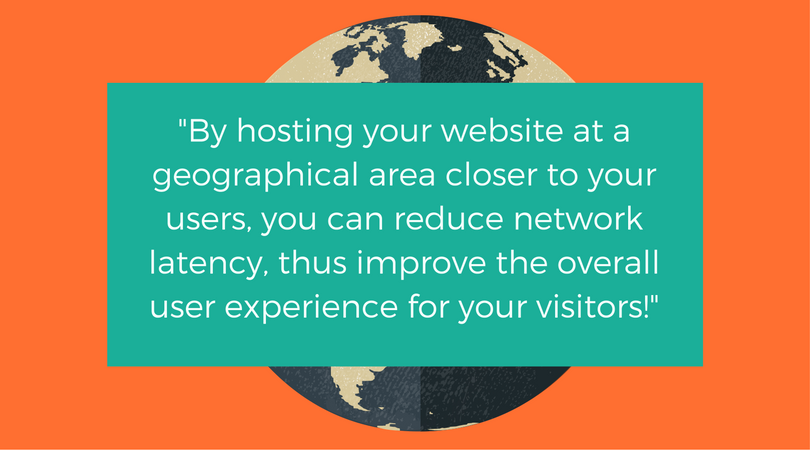 There are many reasons why you would need to host your website in a particular region. Perhaps you are bound by legal or compliance clauses to have your customer data physically located in a specific country. However, it might be the case that your major concern, as it is for most website owners, is the loading speed of your website.
After all, in today's attention economy, a slow-loading website means loss of visitors, customers, and ultimately revenue.
We've all been in that situation where we needed to look up something fast right now, but the website seemed unresponsive. It doesn't take many seconds for a visitor to move on to the next search result.
There are many ways to improve your website speed: optimize your code, use CSS, prioritize above the fold content and many more. But there is another more subtle factor that affects website performance, that cannot be solely addressed only by the website owner, and that is network latency.
Try our Award-Winning WordPress Hosting today!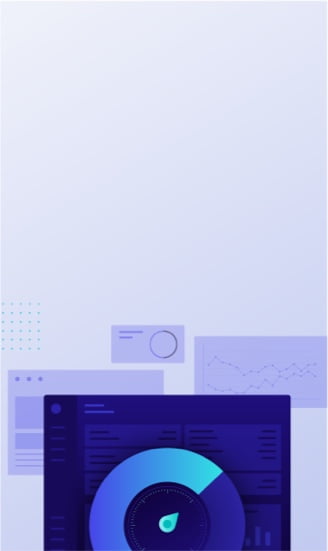 Plainly speaking, network latency is expressed as the amount of time it takes for a packet of data to reach its destination and return back to the sender (also called round-trip time) over the Internet. The causes contributing to it are rather complex (and sometimes they can be as hilarious as sharks biting off transatlantic cables!).
One way to mitigate this, is with Pressidium's new global regions (following the opening of our shiny new data centers), that gives you the freedom to have your website hosted anywhere in the world. By hosting your website at a geographical area closer to your users, you can reduce network latency, thus improve the overall user experience for your visitors!
If you are new to Pressidium, once you log into your account for the first time, you will be prompted to select your preferred region. Once selected, you will receive a confirmation email with your selection.
If you are an existing Pressidium client and you want to deploy a website at a new region, all you have to do is create a new account and select your preferred region. You can now have up to three accounts on Pressidium, one per geographic region. If you need help or more information please contact Support and we will assist you with your request (We can't do much about sharks though.. yet!)
Start Your 14 Day Free Trial
Try our award winning WordPress Hosting!