Every new business owner starts with the intention of growing into something successful. As you've probably heard, it's rare for a company to make it past its first year. But if you do, what's your strategy for continuing to be successful and sustain your growth?
Many of the most successful companies balance time-tested strategies and modern approaches to achieve sustainable business growth. Let's take a look at how to achieve this balance to help your business flourish long-term.
Rely on Strategies That Have Stood the Test of Time
First, it's essential to focus on laying the foundation for stability and long-term growth. Without a solid foundation, your business won't withstand the ups and downs that come with evolution, such as making a profit one month and barely breaking even the next.
Rely on time-tested strategies and business advice to establish a proper foundation for growth in your business. Building a talented team, prioritizing authentic customer relationships, and a couple of other approaches are proven to incite sustainable business development.
Read on for more on the growth strategies that have stood the test of time.
Put honesty and transparency at the forefront
Unfortunately, there are businesses out there that see results with dishonest business practices. For example, they promise a result that their product can't achieve. They may get sales at first, but those results will be short-lived.
Customers will eventually catch on and call the company out. They either completely shut down eventually, or their reputation is ruined and they don't come back from it.
Staying away from unethical operations and remaining honest and transparent in everything you do will help you sustain your company's growth. This is because you build trust with customers, employees, partners, and anyone else you work with.
Trust-filled business and customer relationships are integral to maintaining a thriving business.
Establish genuine connections with customers
Speaking of customer relationships, no business can thrive for years to come without loyal customers. They're the ones who will spend more money with your business more often, resulting in increased profit and growth opportunities.
But to get this kind of loyalty from customers you must prioritize establishing genuine connections with them. This is an ongoing process that involves:
Getting to know your customer's needs and wants
Understanding their purchasing patterns
Creating content that resonates with them emotionally
Ensuring your products and services help them solve challenges
Communicating openly and honestly with your customers
Solving customer service issues quickly
Continuously accommodating their changing needs and wants
Establish genuine connections with customers, and they'll keep coming back to your business, fueling sustainable business growth.
Develop a professional network
If you look at successful business owners, you'll notice they don't do it alone. Not only do they have a talented team (which will talk more about in just a minute), but they also have a solid professional network.
It's comprised of other business owners, experts, allies, and other special individuals who've had some impact on the growth of the business. These individuals give advice, offer resources, and introduce you to expansion opportunities that take your business to the next level.
Try a combination of in-person and online networking. Join professional networking groups on social media to meet business professionals of all kinds of levels. You should also attend in-person networking events, like conferences and trade shows.
Your relationships with these individuals will grow stronger, so long as you're intentional about building them. This means reaching out regularly, attending their events, and supporting them in other ways they suggest.
Continue to develop these relationships and they'll continue to support your growth.
Build a talented team
Along with a solid professional network, you need a talented team around you for sustainable business growth.
Business expansion comes with more responsibilities. If you've made it this far wearing every or many hats, good for you. But you won't be able to give the additional responsibilities that come with growth the attention they deserve on your own.
Try our Award-Winning WordPress Hosting today!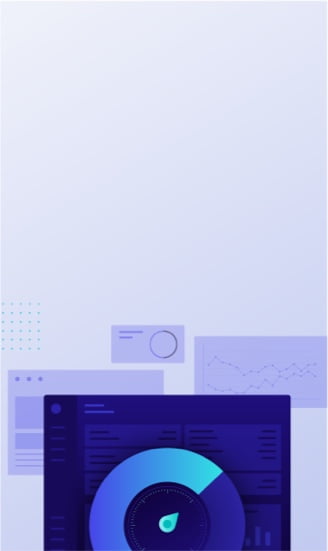 In addition, you're great at some things, but not everything. To keep growing, you need people skilled in the things you aren't.
Building a talented team won't come all at once. Bringing more employees on board should come only after you ensure it's financially doable and assess your team for needs. You want to ensure you're hiring individuals that bring something pertinent to your business and that you can pay them their worth.
Be sure you're recruiting and hiring process is detailed. Create detailed job postings that discuss what you need from the person in your vacant role and what candidates can expect from your company. Publish these job postings on job boards and social media. Put matches through a couple of rounds of interviews and a skills test. Then, make your final decision.
Streamline Operations With Technology
The above time-tested strategies for sustainable growth are great to implement on their own. But if you couple them with an intentional use of technology, your business's maturing will be that much easier to maintain.
Technology can streamline your operations. For example, you can automate repetitive tasks, like data entry, storage, and analysis with automation tools. These processes get done faster and more accurately than if a human were to do them. As a result, your team has more time for meaningful tasks that contribute directly to business growth.
The right tech tools can also help you manage the costs associated with a growing business. For instance, bookkeeping software helps you track how much changes will cost. You can pull expense reports and ensure there isn't overspending. Also, the automation tools mentioned above can make it so you don't have to hire a lot of additional employees, saving you money on labor and training.
Only implement technology that aids a specific business process or addresses a real need. Business tech tools are emerging constantly. So, it can be tempting to want to try them all. But don't.
Assess your business processes and team to see where gaps in productivity and skillset lie. Of these gaps, which do you need to fill right now to ensure growth continues? Start with the one that tops your list and research tech tools that can help you fill it.
Strengthen Your Digital Marketing Strategy
Successful marketing is at the core of sustainable business growth. You must continue building relationships with customers, promoting your products and services, and growing your brand awareness to keep blossoming.
Traditional marketing tactics can be impactful. However, the reach and cost-effectiveness of digital marketing make it more important to focus on for growth.
Start with social media. Ensure you're creating a strong presence on the platforms that your target audience frequents. Capture and keep their attention with unique content. And use your social media to drive traffic to your website with the links in your bio.
Consider the following as well to strengthen your digital marketing strategy:
Use WordPress to start a blog
Grow an email list
Establish an ads strategy
Define your search engine optimization (SEO) strategy
Sustainable business growth doesn't just happen. It requires a strategy that consists of technological advancements and time-tested business techniques. The above tips will help you form it.
—–
About our Guest Author: Katie Brenneman is a passionate writer specializing in digital marketing content. When she isn't writing, you can find her with her nose buried in a book or hiking with her dog, Charlie. To connect with Katie, you can follow her on Twitter.
Start Your 14 Day Free Trial
Try our award winning WordPress Hosting!