Brand Protection in today's digital world is an increasingly important focus for many businesses. Where reputations can make or break a business, ensuring your brand is protected is vital. No longer is brand protection just a concern of multinationals either. With consumers able to access your business 24×7 via your website, no business can afford not to make a positive impression online at all times.
What is Brand Protection?
Brand protection can be thought of as two halves; Intellectual Property and Reputational. Intellectual Property (or IP) covers things like your business name and logo which are typically covered by Trademarks and Copyright protection. Laws governing these IP rights vary from jurisdiction to jurisdiction but the broad concept of protecting your brand assets via these mechanisms are often reasonably well understood by businesses.
Reputational Brand Protection is a more nuanced topic and covers a diverse range of activities and elements, all of which aim to ensure your business is perceived positively by your target audience. Ultimately, no matter how good your product, if consumers don't trust your brand or have a negative perception of it, this will harm your business. How badly depends, but who wants to run the risk of loss of revenue or even possible business failure as a result of brand reputation damage?
Protecting Your Brand Online
There are a myriad of brand protection strategies many businesses take to protect their brand online, but an often overlooked aspect is their website or more specifically their website availability. A business's website is often the first point of contact for customers. It's therefore vital that your business website loads quickly and reliably under all circumstances.
Businesses spend billions each year on marketing, often with the aim of driving traffic to their websites. These efforts are completely wasted if the website fails to load or, even worse, has been hacked. As first impressions go, a website that is down is not a good look! Consumers are increasingly impatient and expect their demands to be satisfied instantly. As such, any website downtime can be hugely damaging to your brand.
Worse, not only will you likely annoy a prospective or current customer who may choose to take their business elsewhere, but news of your business's failings (in this example a website that is down) is likely to be broadcast far and wide. Consumers today are extremely vocal about negative experiences they suffer at the hands of businesses and criticism can spread like wildfire through social channels causing acute embarrassment and often long-term brand damage.
As such many businesses are beginning to take seriously the need to protect their WordPress websites against failure.

A recent poll highlighted the perils of not ensuring your website stays online with 68% of people surveyed stating that they would view a brand negatively if their website was down, further emphasizing just how important this element of your business is with regards to brand protection.
High-risk Business Brand Protection
Ensuring your website stays online is important no matter what your business does, or how large or small it is. Local businesses will suffer reputational damage as much as a multinational will and safeguarding against this happening, even if your website only receives low levels of traffic, is vital.
However, high-risk businesses that operate websites that carry potentially polarizing content need to be especially proactive about managing their website hosting to ensure high levels of uptime are maintained at all costs.
With today's febrile political environment, media companies provide an excellent example of businesses whose websites could be categorized as high-risk. Not only is their website their primary means of delivering their product (in the form of commentary, blogs and other media resources making it vital their website experiences zero downtime), it is the channel that is most likely to be targeted by individuals or organizations who disagree with the content that is being published.
Try our Award-Winning WordPress Hosting today!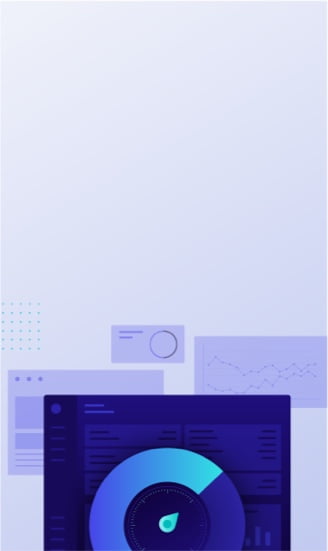 Attacks on these types of websites can come in many forms such as hacks that reveal user data or manipulate content on the site, through to DoS attacks that take websites down. Equally, it's not just businesses that are at risk… Government agencies are also prime targets for malicious actors.
Attacks on high-risk websites are becoming increasingly prevalent making it ever more important that systems are put in place to mitigate and prevent such attacks in order to prevent reputational damage, or in the case of Data Breaches, punitive fines.
In short, if your business operates in an environment that has the potential to attract negative attention (such as media sites that publish polarizing content) or a backlash from those who don't support your business goals (such as pharmaceuticals) then ensuring your website is protected is an absolute must.
Preventing Website Downtime with Pressidium Enterprise
Pressidium High Availability Enterprise Architecture offers the world's first true, high availability platform for WordPress that won't let you down. It offers multiple layers of security and no single point of failure to ensure your site stays online no matter. It offers the perfect solution for businesses such as:
Corporate brands with enterprise WordPress websites who would suffer reputational damage if their website experienced downtime
Smaller businesses who don't have the in-house expertise needed to protect their WordPress website
Government agencies
Newspapers and other media publishers
High-risk content publishers
Conventional web hosts are simply unable to provide the systems that are necessary to make sure your website reliably stays online and definitely are not suitable for high-risk website hosting where polarizing content is published. In reality, your average web host would have difficulty maintaining uptime with routine events such as modest traffic spikes, let alone a DoS attack.
Pressidium Enterprise is very different. A raft of features are actively deployed to ensure your website loads super quickly and remains secure at all times whilst offering industry-leading support to you and your team. Let's take a quick look at a few of these areas in more detail:
Website Security
Hassle-free threat prevention is built right into the Pressidium Enterprise platform. Features include:
DMZ Firewall – This Network Based Firewall layer is the first line of defense against malicious activity and Denial of Service (DoS) attacks. This inspection layer filters and inspects each incoming & outgoing packet for malformed requests. If something isn't right, it will immediately take countermeasures to protect your site.
Managed Web Application Firewall Layer – Our proprietary web application firewall layer inspects actual HTTP requests and filters web content to and from your WordPress site. It will, for example, pick up SQL-Injection attacks, bad-bots, brute-force attacks, or malicious cross-site scripting activity. If something is detected as out-of-order, the malicious attempt is stopped here, protecting your website from any further penetration.
Malware monitoring and removal – We actively scan for, detect, and block malware and vulnerabilities.
Managed WordPress auto-updates – We proactively install WordPress security updates. We keep your site up to date and secure without you having to think about it. Whenever WordPress issues a minor or major update, we test it and then apply it to your site.
Speed & Scaling
Lightning-fast, scalable, and robust. The Pressidium Enterprise platform has been built with performance in mind.
Dynamic Load Balancing – This ensures that the delivery of your site's content is accelerated, as each request is intelligently dispatched to the least busy server. If the traffic on your site peaks, our total traffic management solution will evenly distribute load across our server farms eliminating the pitfalls of slashdot effects.
Multilayer Adaptive Caching – Our unique multi-tier adaptive caching platform provides caching of content, PHP objects, PHP opcode, and DB query results. These layers combined with the optimal design of hardware and network tiers accelerate your website ensuring it runs as fast as it possibly can.
SSL Acceleration – We offload SSL transactions at the load-balancing layer. This seriously accelerates traffic toward backend servers. The result is that your visitors will have 100% secured & encrypted web browsing while their whole SSL browsing experience is greatly accelerated.
High-Availability WordPress
Built from the ground up, The Pressidium Enterprise platform has been specifically designed to offer high availability, ensuring your site can handle traffic spikes with ease as well as incorporating sophisticated backup and staging functionality.
Dedicated Server Clusters built with High Availability and Disaster Recovery that won't let you down
Master-Master / Active-Active Topology throughout, so no system is wasted and WordPress performance is maximized
No Single Point of Failure with 2N+1 Redundancy of all infrastructure
Staging environments for testing with easy one-click deployments
Offsite backups at secure remote storage facilities for disaster recovery
Support
At Pressidium, we work to become a true extension of your team. Our engineers are here to help 24×7, 365 days a year. With response times of 5 minutes or less, you won't have to wait long for a resolution to your issue. When your brand reputation is on the line it's reassuring to know that support is available when you need it most.
Pressidium Enterprise WordPress Hosting is Your Brands Insurance Policy
Your brand is a valuable asset. It must be protected. In the same way, you would insure other business assets, Pressidium Enterprise WordPress Hosting offers insurance for your brand by guaranteeing your website performs no matter what is thrown at it.
As famously stated by Warren Buffett…
'It takes 20 years to build a reputation and five minutes to ruin it.'.
Don't take the chance with your website!
Start Your 14 Day Free Trial
Try our award winning WordPress Hosting!