An SSL, or Secure Sockets Layer, is an added layer of security for a domain. It ensures that a website is secure by encrypting data that transfers between users' devices and a business' servers. This means that private data such as names, passwords, and banking information are safe from cyber thieves.
An SSL certificate gives site visitors full confidence in the website that uses it. So, site users are more at ease navigating the site and transacting with their credit card. Additionally, antivirus and Internet security software will mark your website safe for browsing.
But you mustn't choose SSL certificates and buy them without considering other things. As with any other tool, you need to make sure it's compatible with your site.
Here's a guide on how to choose SSL certificates for your business:
1. Determine the Type of SSL Certificate You Need
In today's digital world, it's easy to buy SSL certificates. Before anything else, you need to make sure what you buy is what you need. Since there are different types of domains, there are also different types of certificates you should consider. Let's look at them one by one:
Domain Validation SSL Certificate
Domain Validation SSL Certificates are the cheapest and easiest types of SSL to acquire. They take minutes to set up and don't require any business documents to prove your company's authenticity.
These certificates are handed out to anyone who proves ownership of their site.
The benefit of DV SSL certificates is that they are accessible to anyone with a website. This is great for small businesses that need some website layer of security.
However, since DV SSLs are easy to acquire, fraudsters can easily acquire a DV SSL, too. These include phishing sites, impostor sites, and more. So, if you're an eCommerce site that collects customer credit card information, a DV SSL may not be the best for you. Website visitors can easily mistake you for a site that just wants to use their information for their own benefit.
Organization Validation SSL Certificate
Organization Validation SSL Certificates go through a more stringent process of verifying your domain. An OV SSL also verifies that the domain is rightfully owned by a registered organization.
Shown below is Build-A-Bear's security certificate. It gives the assurance that the site is owned by Build-A-Bear Workshop, Inc.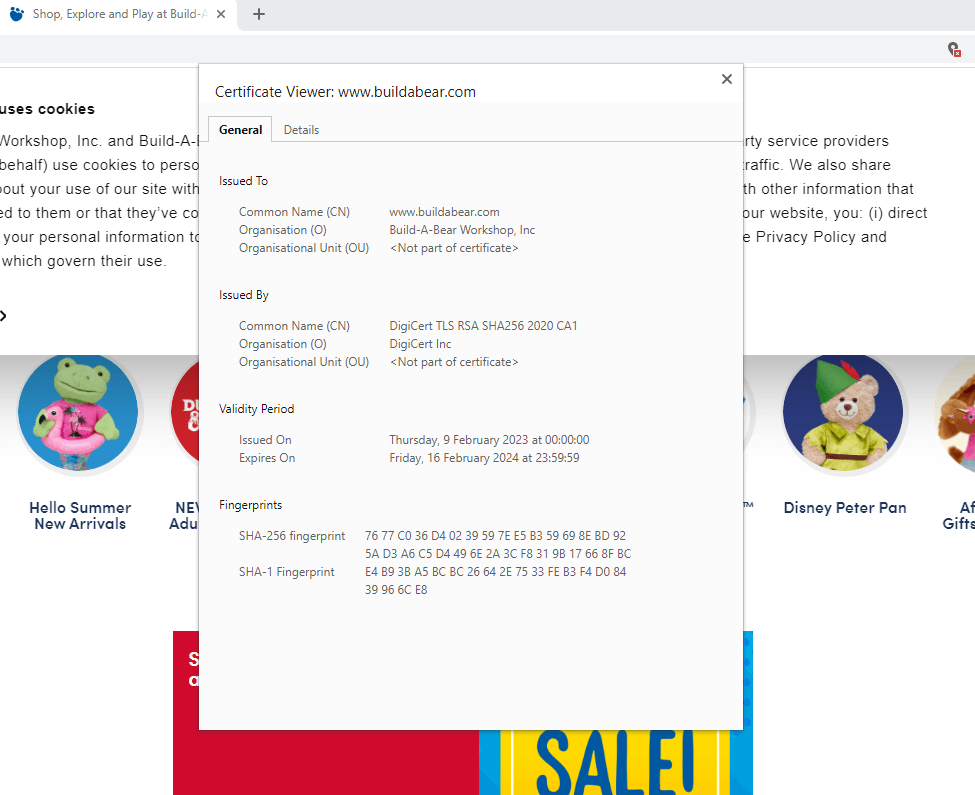 To obtain an OV SSL, the certificate authority that issues these SSL certificates, or CA, will check to see if your business is registered. They may ask for business documents from the company before issuing an OV SSL.
An OV SSL ensures you have better credibility as a website than a DV SSL. It assures users that the website they're visiting is owned by a legitimate business. Your users will also be confident that sending personal information won't result in identity theft.
The downside of an OV SSL is that it's more difficult to acquire. If your business isn't registered with the state, there's a slimmer chance, if any at all, that the CA will grant you one.
These certificates are ideal for business websites. But eCommerce websites may need much more.
Extended Validation SSL Certificate
The Extended Validation SSL Certificate is the most reputable SSL certificate a company can acquire. This certificate provides the highest level of assurance to users since some browsers will display the registered company's "About" info when the padlock is clicked.
However, CAs have to ensure that only a legitimate business can acquire EV SSLs. The issuing CA has to verify the existence of the business, its location, and that it's operating.
Try our Award-Winning WordPress Hosting today!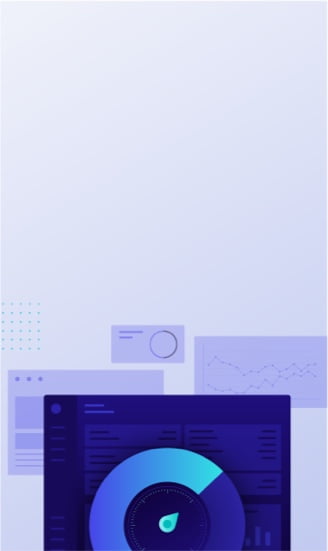 That's why this is the most difficult kind of SSL certificate to acquire.
2. Check for Compatibility
Choose the SSL certificate type that's compatible with your domain's set-up. A business that follows a single-domain strategy will have its SSL needs. A business that follows a multi-domain site with subdomains approach will have different ones.
There are three types of SSL to consider according to the number of domains:
A single-domain SSL is ideal for most websites. It's self-explanatory: it secures a single domain, including all its pages.
Multi-domain certificates secure multiple domains. If you own multiple domains, you're better off with this one as opposed to individual certificates for every domain. This is because tech support and maintenance are easier. However, multi-domain SSL certificates do not secure subdomains.
A wildcard certificate secures a single domain and an unlimited number of subdomains. Suppose your company's blog is on one subdomain and your catalog on another, your domain can benefit from wildcard SSL certifications.
If you have a hard time figuring out what your website's structure is, you can ask your tech team or website developer for assistance.
3. Choose Reputable Certificate Authority
We talked about the types of SSL you should consider in the previous sections. Now let's talk about how to choose the right CA.
You're entrusting your customers' and domain's security to a CA. So, it's imperative that you select reputable CAs that have a history of providing quality security to their clients.
So, look at things like how long the CA has been around, its market share, customer testimonials, and any negative news about it, if any.
Price is also a factor to consider. An SSL certificate can cost you, on average, $60 a year. But this amount can vary, depending on your website's security needs.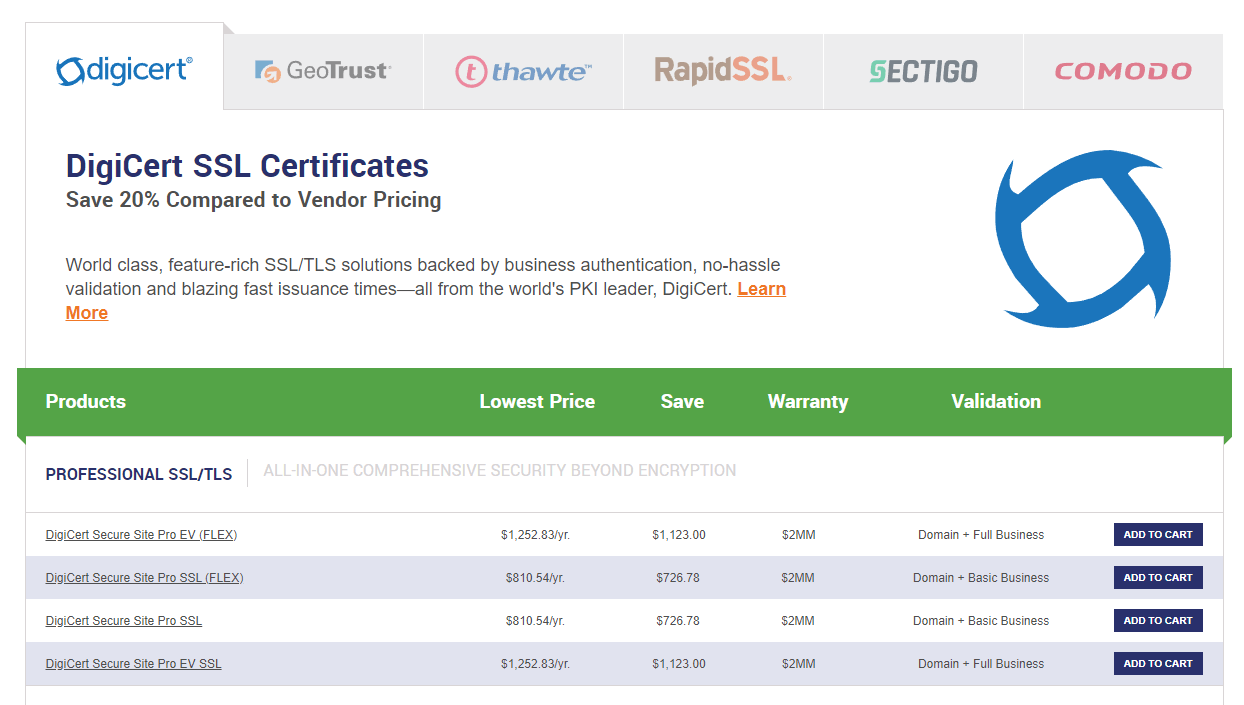 Choose a CA with good customer support, too. You'd want immediate action taken when something happens with your SSL certificate.
4. Consider Additional Features
Apart from the SSL certificate itself, some CAs provide tools and comprehensive features your domain can benefit from. Choose SSL certificates based on the Internet solutions you want. Listed below are some of those additional features you might want to consider:
Security Seal
In addition to the https:// and green padlock next to your domain name, some CAs provide a security seal. This seal is an indicator that your site is secure.
Webmasters may place these seals on payment pages to give assurance to potential buyers.
Warranty
When a customer experiences a cyber-attack on your site, some CAs will give compensation to the customer as part of the CA's warranty.
The warranty is a value-added feature that saves you from possible lawsuits..
Malware Scan and Removal
Some CAs provide malware monitoring for your domain. This helps rid your digital platforms of trojans and other harmful elements.
Advanced features may also include DDoS protection.
In Closing
SSL certificates are a must-have if you wish to do business online.They protect your customers and site visitors' data, and enhance your credibility as a website. Also, search engines favor sites with SSLs, so your SEO can improve.
You learned how to choose SSL certificates for your business in this article. Determine the type you need and its compatibility with your business. Also, look for a good CA and consider additional features.
Follow these tips, and you'll make the right choice for your business.
—–
About our Guest Author: Paul Baka is a leading Cyber Security Expert and an integral part of the team at SSL Trust. World-renowned for his knowledge of SSL/TLS Certificates and PKI Solutions, his expert opinion on website security is frequently sort after by both enterprise companies and small businesses.
Start Your 14 Day Free Trial
Try our award winning WordPress Hosting!