Defining a target market is one of the most crucial steps in the process of developing a marketing business plan. In this article, we'll talk about what target marketing is, how to define it, and why it's such an important part of a good business plan.
What is a Target Market?
A "target market" is the group of consumers a business aims to reach with its products and services. It is a group of consumers that are most likely to purchase a product. The parameters for this search include demographics, behavior, and location.
Businesses need to do research on their target market so they can figure out exactly what their customers need and create marketing campaigns, products, and services that meet those needs.
How to define your target market
To figure out who your target market is, you need to do a thorough analysis of your products and services, the market, your potential customers, and other things.
Product or service
When defining a target market, it is essential to have a thorough understanding of your product or service's nature and purpose. This involves determining the most important features and benefits of your product or service and how they align with the needs and desires of your target market.
Try our Award-Winning WordPress Hosting today!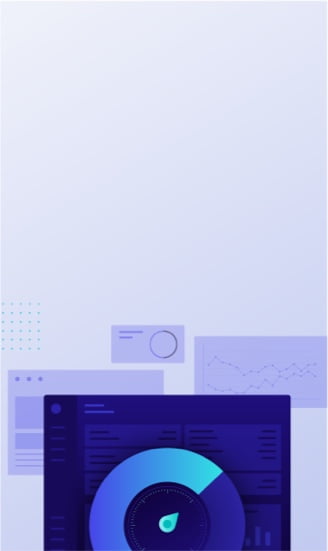 Knowing the specifics of your product or service will allow you to identify the types of customers who would most benefit from it. Understanding your product or service involves fully understanding its differences from those of your competitors.
This requires some thought around some key questions:
What problem or need does your product or service solve for your customers?
What are the key features and benefits of your product or service?
How is your product or service different from those of your competitors?
What is the price point and value proposition of your product or service?
What is the customer journey, and how does your product or service fit into it?
By drawing information from the above, you can better narrow the group of consumers to those most likely to be interested in it, so that the marketing campaigns you create will resonate with them.
You can also find new ways to grow your business by making new products or services that meet the needs of parts of your target market that aren't being met.
Demographics
Getting demographic information about your target market will help you design products or services that will be of interest to them.
Different age groups and genders may have distinct needs and desires and, as a result, may react differently to your product or service. People with different amounts of money may have different buying power and, as a result, may be interested in different things.
The interests, needs, and purchasing patterns of consumers with varying levels of education may vary. People in different jobs might have different needs and preferences, so their reactions to your product or service might be different.
There are numerous additional considerations, all of which depend on the nature of your product or service. If you own a hosting company, for instance, your demographics would be based on the types of websites and clients you can serve and the industries you can support. Also, if your hosting product is best for a certain kind of website, like one for e-learning, you should think about the customer's age, job, location, etc.
Buyer personas
Based on the data and research about the target market, you can now create buyer personas.
A buyer persona is a fictional representation of a business's ideal client.
Usually, their descriptions include demographics, goals and challenges, buying behavior, and communication preferences.
Once these personas have been created, the business should have a better idea of who its target market is and be able to make campaigns that fit the needs and wants of that market.
Target market partitions
Here, you divide the audience into smaller groups based on the data you have already gathered, such as demographic, psychographic, behavioral, etc. information.
For a web hosting company, you can divide the market by the types of websites they host, the average size of their target customers, the types of businesses they work with, whether they own a website or just manage it, etc.
For example, a web hosting company might divide its target customers into three groups: small business owners, freelancers, and enterprise customers. They would then create a marketing plan that would appeal to each of these subgroups in its own way.
Through market segmentation, web hosting service providers can figure out which market segments are the most profitable and then create better marketing plans to reach those segments.
Define your Unique Selling Proposition (USP)
This is where you define what makes your product or service unique and how it addresses the needs of your target market. In the case of a web hosting provider, for example, it would be a statement that defines the unique benefit or value that the provider offers its customers compared to other web hosting providers. At Pressidium, we list values such as:
Premium support from DevOps engineers for mission-critical WordPress websites
5-minute response times 24x7x365
It is important that a USP be directly related to the service and should be something that the provider can realistically offer and maintain. Otherwise, it would easily backfire due to market feedback.
An Example: Target Marketing in the WordPress Community
It's clear the team behind WordPress constantly tries to apply the marketing techniques that we have discussed here. They reach out to the world to promote their product (wordpress.org and wordpress.com) highlighting the benefits of these products. In tandem, they also market WordPress to the massive WordPress community itself.
They build trust and connection by sharing their marketing efforts with the public and arrange weekly marketing meetings to track progress.
In 2014 they introduced the WordPress Community Marketing Team to the world. This  independent team is listed on make.wordpress.org as a group to promote the WordPress project and WordPress.org itself to the world
They create and amplify campaigns to support the growth of the WordPress project and keep their presence on multiple social media platforms such as:
Through testimonials, customer reviews, and case studies, they get feedback on how their services have helped clients. This information helps develop accurate 'buyer personas' which help shape the product and services moving forward.
Conclusion
Hopefully, you now have a deeper understanding of the needs, wants, and behaviors of your target market you can create campaigns and messages that are more likely to resonate with your target market and ultimately drive more sales.
Start Your 14 Day Free Trial
Try our award winning WordPress Hosting!