As we discussed in our first article about Omnichannel marketing, an Omnichannel Marketing strategy is a type of marketing strategy that aims to provide a seamless customer experience across all channels and touchpoints. In this article, we will look at some important things you should keep in mind when developing an Omnichannel Marketing strategy.
Creating the Right Team
How successfully your business performs is ultimately dependent on your team which is why it's important to make sure the right people are in place to carry out Omnichannel Marketing from the get-go. A solid core of like-minded individuals who understand Omnichannel Marketing will make all the difference to the success of any Omnichannel Marketing strategy.
Since Omnichannel Marketing involves coordinating across multiple channels and touchpoints, it's important the team responsible for delivering this strategy is well-connected and operates together in a coordinated way. The aim is to provide a seamless experience for the customer across all channels and, to do that, the team behind each channel needs to make sure they're working closely with other teams.
Teams needed for a successful Omnichannel Marketing strategy might include the following people:
Content Creators
Content creators are an important part of any marketing team. They will typically be in charge of doing research and coming up with ideas for content. They will also have to write and edit, make visuals (collaborating with the designers), optimize the content for search engines, measure how well it does, and more.
Content creators should have strong writing and editing skills, a working knowledge of SEO, and the ability to create engaging content that meets the expectations of their target audience.
Graphic Designers
The designers will create the visual assets and design elements: graphics, logos, infographics, landing pages, email templates, etc. They will ensure that all visual assets are on-brand and consistent with the business's aesthetics.
A good graphic designer should understand design principles, be comfortable using the latest design software and, most importantly, know how to get the message across through their work.
Analysts
Analysts are in charge of keeping track of and analyzing how well marketing campaigns are doing and making suggestions for improvement based on data.
Their jobs include setting up and maintaining analytics tracking for different channels, analyzing the data, and making suggestions for improving marketing campaigns.
They should be good at talking to people and know how to use analysis tools like Google Analytics to keep track of and understand data. The role is even more critical when the advertising budget is being used on things like Adwords or Facebook Ads which, even for small campaigns can result in significant Advertising $$ spend.
These team members handle the creation and management of social media campaigns and content. They will create engaging and relevant social media posts and manage the posting schedule. They will interact with comments, messages, and reviews on all social platforms and analyze the feedback from the analytics tools to understand what areas need improvement.
Try our Award-Winning WordPress Hosting today!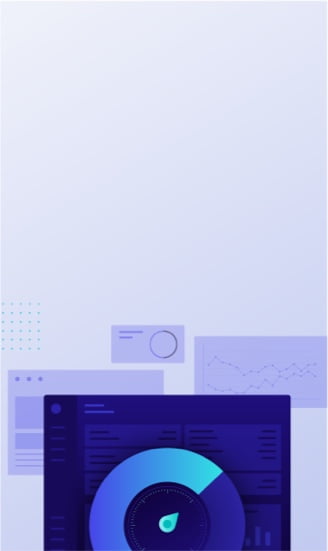 It is important for them to stay up-to-date on the trends and best practices for social media marketing and should have strong writing and communication skills, as well as an understanding of how to effectively use different social media platforms for marketing purposes.
Email Marketing Team
The email marketing team is in charge of building and running email marketing campaigns. They will compile lists of email subscribers based on interests and demographics; set up and manage automated email campaigns; and analyze data from email marketing analytics tools.
The use of email marketing software such as Mailchimp is a requirement, as are email marketing best practices.
SEO Team
The SEO team will make sure that websites and their content are optimized for search engines to make them more visible and bring in more visitors.
They should know how search engines work and be able to use tools like Google Search Console or Ahrefs to track and understand data. They should also understand the latest SEO best practices and be able to explain their suggestions to other team members in a clear way.
Collecting the Data
Now your team is in place, you can move forward with your Omnichannel Marketing strategy. A good first step is to begin to identify all of the channels that your customers use to interact with your business. This will help you understand how your customers prefer to communicate and engage with your brand.
If for example, your business is run through an eCommerce website, identify what touchpoints a buyer uses before ultimately committing to a purchase. For example, what kind of products your customers are after, what brands do they prefer, what are their communication preferences when contacting your business and what devices do they use whilst shopping with you? This information is available via a variety of channels and tools (such as Google Analytics and Hotjar).
In addition, you can always get feedback directly from customers via a survey. Listening to your customer's feedback can often be hugely beneficial as it can flag up issues you didn't even know were there.
It's also worth getting third-party users to 'test' your business. In the case of an online shop, this means asking them to complete various purchases so they can report back on how the experience was. Or, in the case of a physical store, you might employ a mystery shopper.
Analyzing the Data
With lots of data in hand, you're now able to analyze this and transform this information into useful insights about your business and your customers.
By studying this data you'll be well-placed to better understand your audience's needs and preferences. You ideally want to build a complete picture that provides an in-depth understanding of your customers, their habits, needs and preferences, their demographics and more.
You may also be able to detect patterns across your channels which allow you to group the audience in buyer personas (customer profiles). This is very important for your goal, which is to create personalized data-driven solutions that enable you to target a relevant audience and improve your sales metrics.
Personalization
As we've already emphasized in the Introduction to Omnichannel Marketing article, increasing sales is only a part of Omnichannel Marketing. The ultimate goal is gaining trust from the audience, building a relationship that will create consistency, recurring visits and purchases while you protect your authenticity.
The part of the process that actually does this is when you start using all the knowledge collected in the previous steps, and finally offer personalized solutions.
This is when you set the corresponding communication with the audience depending on their customer or subscriber profile, on their shopping habits and activity and what builds the desired relationship with the audience, the trust and loyalty.
This is exactly the extra mile you want to go when applying an Omnichannel strategy. It is the main reason that the customer, for example, will not simply open a new tab to buy the same product from your competitor, even when it is cheaper there.
The Tools
There are great services you can use in Omnichannel Marketing to get help you gain an edge over your competitors.
Collecting the data, analyzing, managing customer profiles, personalizing the solutions, and even testing. There is a lot to do, so any tools that can help are invaluable! We will take a closer look at some of the most popular options in a future article, as this is a huge topic on its own. But for now, we will briefly look at two that you could definitely have in your Omnichannel Marketing toolkit.
Customer Data Platforms
A Customer Data Platform (CDP) can be of huge assistance when running an Omnichannel strategy, especially when you have extensive amounts of data needs to be analysed.
CDP's typically allow you to collect information regarding customer's behavior, demographics and transaction activity in one dashboard. They will provide helpful insights into every customer / potential customer depending on their customer profile/persona. Their journey will be monitored and in doing so reveal areas where you can optimize for a better experience.
Customer Relationship Management (CRM) systems
Customer Relationship Management systems (or CRM's) come in handy, especially in the Personalization part of the strategy. You might typically think of a CRM as being used as a basic database in which customer details are stored. They have evolved significantly over the last few years in response to the need of Omnichannel marketeers and now can undertake tasks such as sending personalized messages during the customer journey or promoting the 'right' campaign based on customer behavior.
Conclusion
Customers are no longer 'wowed' by something as mundane as speed of shipping or access to live chat. Instead, businesses are having to take their game to a whole new level and that means creating a much more personal experience for your customers. This is of course precisely where Omnichannel Marketing comes into its own and a robust omnichannel strategy is now a 'must have' in order for your business to thrive.
Start Your 14 Day Free Trial
Try our award winning WordPress Hosting!