Signing up to a WordPress host is easy. You pop in your details, click a few buttons and within a few minutes you're the proud owner of a shiny new hosting account. But what happens after you've signed up? What should you be doing to ensure your setup goes as smooth as possible?
It's a question many people ask and for the benefit of our customers, we want to answer it. So read on to discover what you can expect once signing up for Managed WordPress Hosting with Pressidium. We'll cover everything from your first couple of emails, right through to creating a brand new website that's ready to house your content.
First Steps: Check Your Email
The first thing you should be doing after signing up for our Enterprise Architecture Hosting, is to check your email. It might sound pretty basic. I mean, how hard can it be to read an email right? Seriously you'd be surprised how many emails get swallowed by spam filters and inbox gremlins.
So open up your email client of choice and keep an eye out for an email from one of our friendly team members. Inside you'll find your login credentials and a link directing you to the login page of the Pressidium Dashboard This is the place where you can login to your Dashboard and get an overview of your account. More on that later.
Following that email will be one from a Pressidium expert DevOps Engineer. They'll welcome you to the Pressidium Platform and offer you the opportunity to take advantage of your free website migration.
You don't have to use this service. However if you want a stress free transfer of your WordPress site from your old host to our servers, our free migrations are ideal. Your DevOps expert will take care of everything, taking away the fuss involved in getting set up. You can read more about our migration process here.
Logging In: The Pressidium Dashboard
With your details safely stored in your inbox (you did keep them safe didn't you?) you're finally able to login to your Customer Portal. This is really straightforward and should only take you a minute if that.
Try our Award-Winning WordPress Hosting today!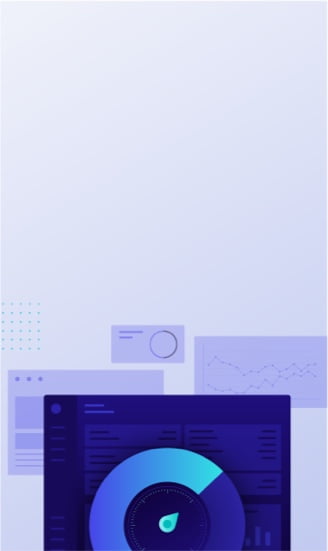 First either click the link in your email directing you to the login page, or head to the Pressidium homepage and select 'Login' from the top menu. From here enter your details as highlighted in your welcome email and hit enter.
That's it, you're in!
Navigating Your Customer Portal
Pressidium's Customer Portal has been designed from the ground up to be easy to navigate, minimal and with only the information you need to know. This means there's no complex settings and no chance of accidentally pressing the wrong button and watching your site go boom.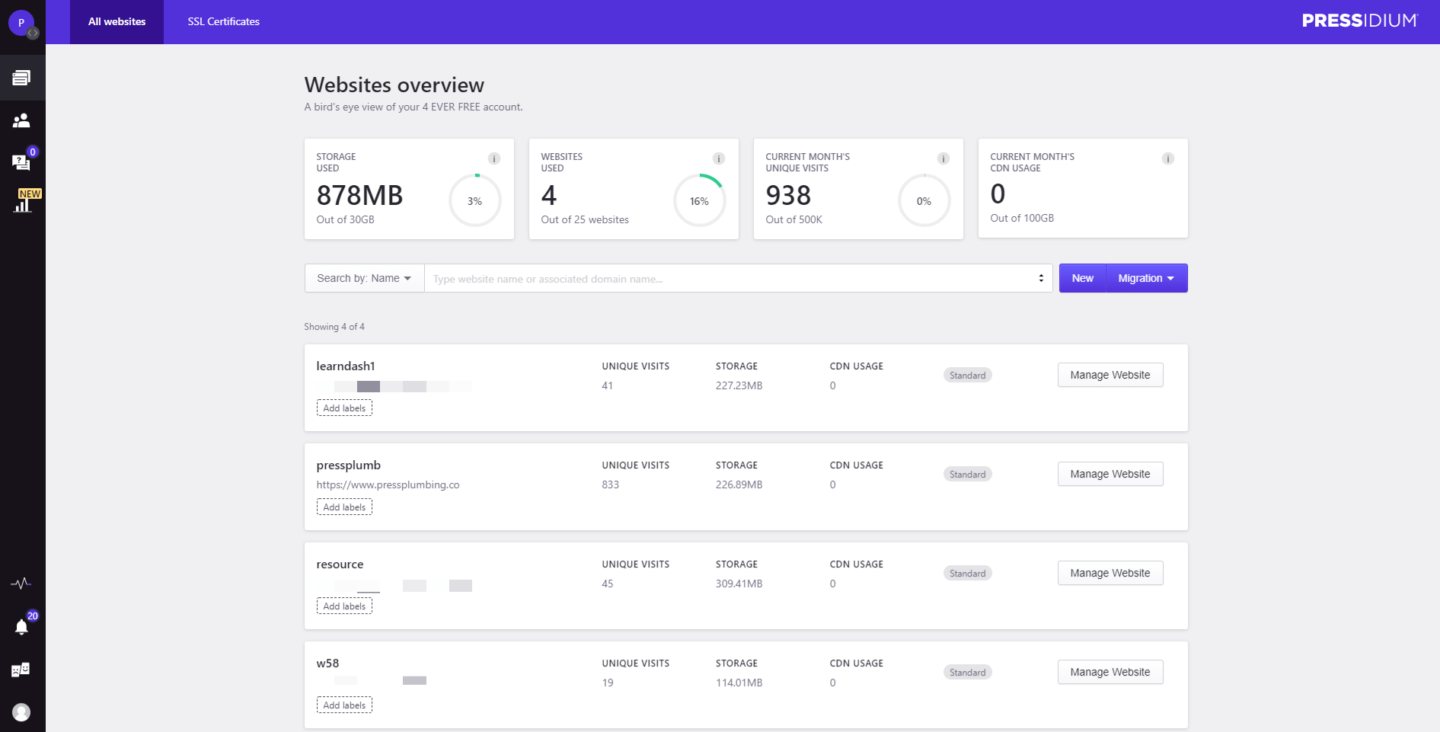 Your Dashboard is divided into a number of sections, each serving a direct purpose. On logging in you'll initially see an Overview page which lists all of your websites along with some core account usage stats (e.g. storage quota used). From here you can select any of your websites where you'll be directed to a website overview page which allows you to undertake specific tasks in relation to that website (e.g. backing it up).
Creating A New Website
But hang on! We've got slightly ahead of ourselves… how do you create your first website? Well, that's easy. You'll be prompted to do this when you initially log in or you can click on the 'New' website button as shown below.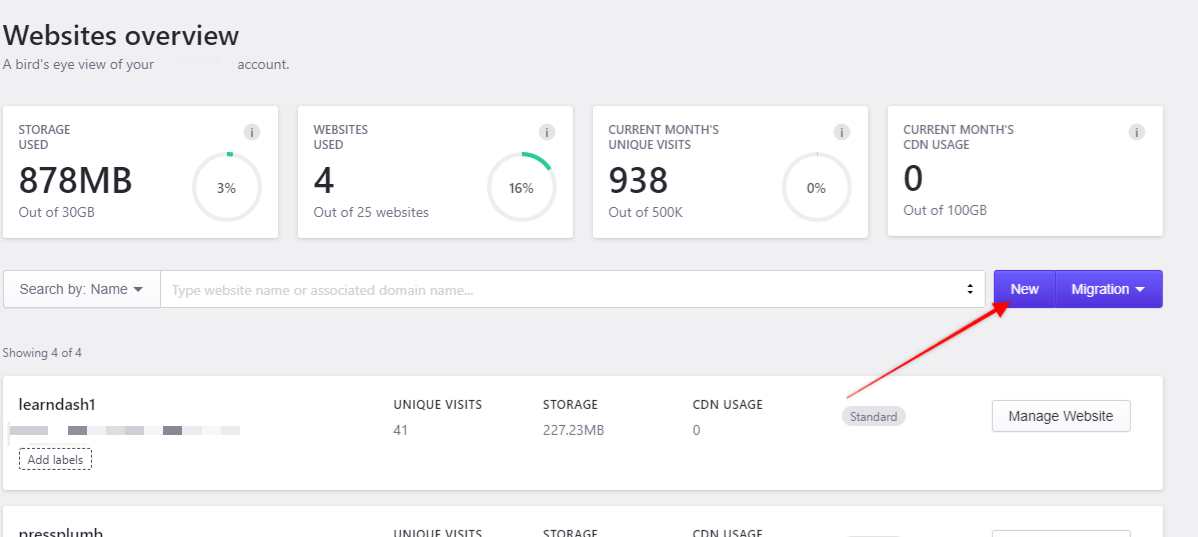 Once you've done that you'll see a popup appear which asks for some basic details about your new site. Once you fill this in and press 'Create Website' our systems will begin setting up your brand new install. You'll receive an email letting you know when this is complete (it'll normally take less than 5 minutes).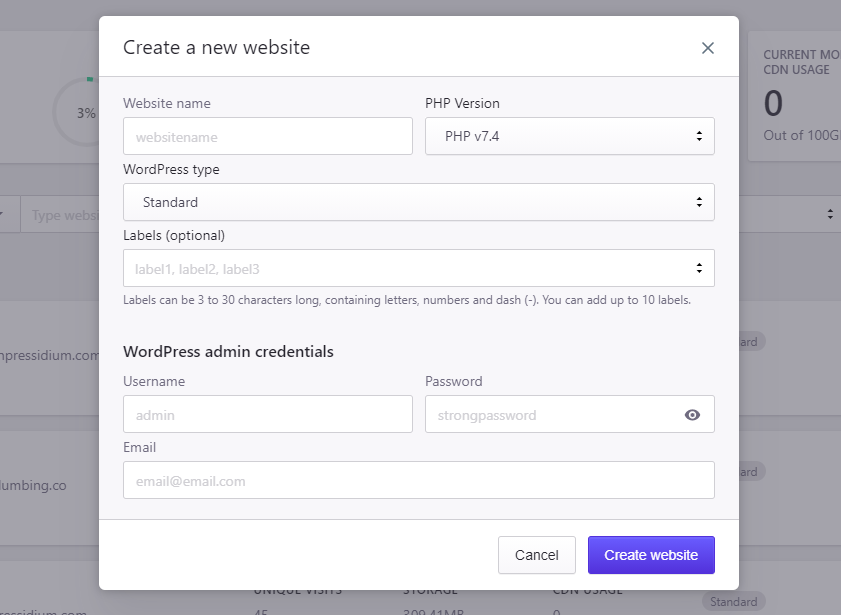 Congratulations, you're now good to go! We hope you enjoy hosting with Pressidium!
Start Your 14 Day Free Trial
Try our award winning WordPress Hosting!