It's incredibly easy for us to talk endlessly about the benefits of Managed WordPress Hosting. We're naturally biased and believe passionately in what we've built with the Pressidium Pinnacle Platform. What's more important to us however, is that our message goes beyond the realms of our devotees, reaching others who are facing hosting struggles of their own and showing them there are options out there to make their lives easier.
The only way we can do that, is by sharing some of the stories from our customers who have taken that leap and who have never looked back. That's why today we want to introduce you to one business in particular that might not even be here today, if they hadn't made the decision to join the Pressidium Family.
Juice Creative is a small web design business focusing on building websites for small businesses, bloggers, sporting and social clubs. Run part-time by Amanda, her goal is to expand her current clientele in order to secure a sustainable business model that would enable her to quit her job and generate a full-time income.
What Problems Did Juice Creative Face?
At the time, Juice Creative was operating via a local discount hosting company. As a WordPress designer, Amanda wasn't confident in managing the more technical aspects involved in a budget hosting setup. Since limited support was available to her, she quickly realized that if something went wrong, she could be leaving her clients open to vulnerability and expense.
"For me, the problem was that if something were to go wrong, would I have the skill to fix it? Not always – and therefore I need that technical backup."
Amanda had heard that partnering with a WordPress Developer could be helpful in overcoming this hurdle. However, in the growth stages of a business, it can be an expensive option. This lead her to consider Managed WordPress Hosting.
"…while quite costly compared to discount hosting, I believe the savings of the latter are deceptive. By the time I factored in security and backup software, the associated risks of having client sites hacked, having to pay to have sites restored as well as the risks associated with site migrations, I saw managed hosting as a bargain."
How Pressidium WordPress Hosting Solved Those Problems
It was at this point that Amanda began her search for a Managed WordPress Hosting Provider that could offer her both the technical support and reliability she was looking for. She made inquiries with a number of other providers, while seeking advice from Facebook Groups and researching via search engines.
Try our Award-Winning WordPress Hosting today!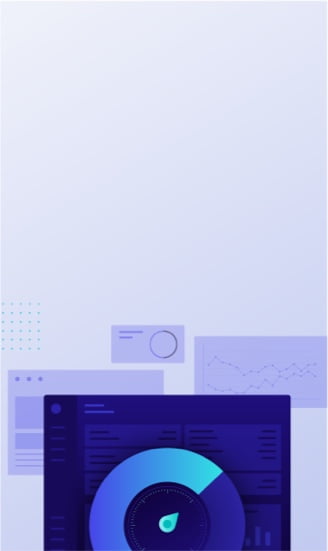 When we asked Amanda about which value was most important to her in her decision making process, it was the sense of feeling valued as a customer that made all the difference.
"That's how I test everything – first I look for an excellent product or service then I ask lots of questions; if I feel valued as a customer, then that service provider is the winner."
Elaborating further on what made Pressidium stand out against other services, Amanda commented:
"Pressidium is extremely responsive. I couldn't believe how quickly they respond to my tickets. I feel they are just as happy to share knowledge on a WordPress topic as to solve a technical problem. On a few occasions, they've really gone above and beyond to help me solve a problem.
I've worked with local hosts (with local phone numbers) and they don't come close to Pressidium in terms of service. I've been presented with the argument we should support local businesses, however, I think that they need to first learn to support their clients. There's no comparison!
Secondly, their pricing is competitive and there are no hidden surprises. Their control panel is amazing, and with increasing functions being offered I feel more in control everyday. Being able to generate a backup or a development site on my own is priceless."
In a moment of sincere honesty, Amanda admitted that if she hadn't taken the decision to move to our Professional Plan, her business wouldn't likely be in existence now.
I would have had to walk away – at least for now. I was not able to offer a reliable service with other hosts.
Thankfully Juice Creative is now a thriving business that continues to grow. Their business model includes steering their clients to sign up for Pressidium hosting via them in order to offer a consistent and reliable service.
Migrating To A Happy, More Reliable WordPress Hosting Provider
Amanda began the process of moving to Pressidium with her main business website, taking advantage of our free WordPress migration service. After an hour her site was up and running, with further website migrations taking mere minutes to move over.
Because Amanda was uncomfortable with moving sites around on her previous host, this service further helped to instill confidence in her ability to provide for her clients. Along with access to a range of features, certain tasks are now easier and more accessible, where once they had not been.
Host your website with Pressidium
60-DAY MONEY BACK GUARANTEE
SEE OUR PLANS
This confidence and peace of mind extends to the security of her clients too:
"Pressidium provides certainty. I used to worry about brute force attacks and hacking, sites crashing and losing client data – all taken care of by Pressidium hosting."
Parting Thoughts
Being able to share Amanda's experience with you is incredibly exciting. We're eager to show you that our message is getting out there – the message that you can get a personal service without feeling like another digit on a screen. That competitive pricing doesn't mean you have to compromise on quality and that security can never be too good.
We want to revolutionize how WordPress Hosting is perceived and with your help, we firmly believe we can make that happen. But don't take our word for it, we're letting Amanda have the final say.
"WordPress has been an amazing tool and Pressidium an incredible resource. I hope to maintain my relationship with Pressidium and steer more clients into this hosting in the near future."
Start Your 14 Day Free Trial
Try our award winning WordPress Hosting!