The holiday season is a manic time for many businesses across the globe. You're hoping for an increase in sales volume, but you still want to fulfill every order on time.
Navigating the holiday shopping season can be particularly tricky if you run a small business. Unlike larger enterprises that can easily increase their capacity, you are working with finite resources and can't afford to overspend on excess stock or storage.
Fortunately, a little preparation goes a long way at the tail end of the year. By understanding your UX and adapting to meet seasonal needs, you can ride the wave of seasonal sales and start next year in a strong financial position.
UX and Your Site
Your website is an integral part of your holiday season strategy. Without a functional, well-designed site, you will lose customers and waste any spending that you set aside to bring more traffic to your web pages.
Before the holiday season begins, consider taking a user experience (UX) design course to sharpen your skills and streamline your site. A UX design course gives you the basic skills you need to make the most of your site across all potential platforms. You'll also improve your branding, as learning to effectively edit images in photoshop can give you a more professional digital presence.
When assessing your UX, be sure to look out for anything that may slow down your WooComerce site. Small changes, like optimizing your images and reducing the number of plug-ins you use, can speed up navigation between pages and reduce loading times. This is particularly important during the holiday season when your site will receive extra traffic and needs to be optimized to reduce bounce rate.
Marketing Opportunities
Everyone is on the lookout for great deals and unique gifts during the holiday season. As a small business, you can leverage a few strategic marketing opportunities to help maximize interest and revenue in your business.
Start by freshening up your email marketing campaigns. As a general rule, all email marketing campaigns should include information that adds value to consumers' lives. During the holiday season, this means that you should highlight any deals and seasonal discounts you are running. Making the most of dates like Cyber Monday is key to ensuring that you hit your goals and generate extra interest in your product or service.
If you aren't sure how to begin seasonal marketing, consider re-mapping your customer journey. Mapping your customer journey will help you identify customer touchpoints and buyer personas during the holidays. Customers act differently for a few months when they are shopping for gifts, and empathizing with their emotional state can help you create marketing materials with great engagement metrics. Try to visualize your consumers' goals, and modify your website so that consumers can quickly find the product or service they are looking for.
Scaling and Supply Chains
Scaling your operations is a fine balance during the holiday season. You don't want to lose out on revenue due to a lack of inventory, but you also don't want to over-purchase and be left with perishable stock after the holidays have passed.
There's no "right" way to scale your operations during the seasonal period, but you can minimize your risk by future-proofing supply chains before the shopping surge hits. Start by keeping your inventory storage in areas closer to customers. This will reduce the risk of disruption and help accelerate delivery speeds. You can also take advantage of AI to help forecast bottlenecks and find solutions if things do go wrong.
Try our Award-Winning WordPress Hosting today!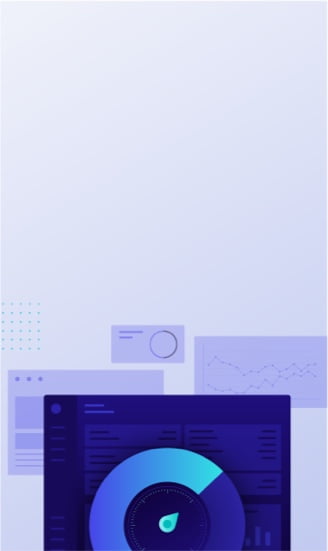 AI can also help you identify market trends based on seasonal data. This is a great help for small businesses, which usually operate with limited financial department capabilities compared to larger enterprises. AI can help close the gap by giving you accurate, data-informed figures and estimations based on historic industry trends.
Seasonal Workflow
Strategically adjusting your workflow during the holiday season can make a big difference to your overall success. Instead of living day-to-day, treat the holiday season as a special time during the calendar year when usual business operations are suspended in favor of seasonal operations.
Focus on workflow changes that target seasonal shoppers directly. For example, if you notice that seasonal shoppers abandon their carts in numbers, set aside a significant chunk of time to create and publish incentive strategies that bring consumers back to the point of sale.
Additionally, try to create campaigns that utilize your previously identified customer journey. Some day-to-day marketing tasks can be shelved in favor of materials that push consumers to feel a sense of urgency and a need to capitalize on time-sensitive deals and discounts.
Conclusion
Seasonal spending can give your business the revenue boost it needs at the end of the year. However, before you start rolling out discounts and deals, you need to ensure that you are set up to handle the extra volume. Start by optimizing your UX to reduce bounce and entice new consumers to your site. Remember to adjust your seasonal workflow to ensure that you can ride the seasonal shopping surge all the way into the new year.
—–
About our Guest Author: Katie Brenneman is a passionate writer specializing in digital marketing content. When she isn't writing, you can find her with her nose buried in a book or hiking with her dog, Charlie. To connect with Katie, you can follow her on Twitter.
Start Your 14 Day Free Trial
Try our award winning WordPress Hosting!