The benefits of link building are numerous. It is an effective way to get organic audiences to your website. The result is better exposure, thus greater visibility for your brand.
You must, however, ensure that the backlinking websites are high authority. A site with a bad reputation can damage your brand perception amongst target audiences.
Many digital marketers concentrate on website content to build links. Yet, you can achieve so much using social media.
The platforms are ideal due to access to a large audience base. There are tons of opportunities to partner with influencers. You can create and nurture relationships with audiences with the right targeting.
We recommend working with link-building service providers if you don't know how to go about it. 41% of SEO professionals admit link building is the most difficult part of optimizing for search engines. And, only a paltry 6% of global content gets external links.
Affordable link-building professionals are available to help. But, do your due diligence by reading customer reviews on their services.
Our article will show you how to increase social media engagement with link-building techniques.
1. One Way Link building
Many digital marketers opt for reciprocal links in their strategies. Think about it like you scratch my back, and I scratch yours. You may not know that excessive use of such techniques can get you in trouble.
Google link-building guidelines highlight excessive link exchanges as a link scheme. The link to me and I will link to you practice can earn you severe penalties from search engines.
A more effective way to go about it is through the use of one-way link-building techniques. The trick is to develop high-quality content to get inbound links. A good quality backlink is a sign of endorsement because it does not come about due to reciprocity.
Search engines place a high value on this link-building strategy. Submit high-quality content to social media sites like LinkedIn, Reddit, Tumblr, and Quora.
The same applies to networking groups on LinkedIn, Facebook, and Google communities. If they post the content, they will place a link to your site. Chances of their followers clicking on the link because they like your content is very high.
And, you must be active on the sites. That means connecting with audiences by answering questions and commenting.
2. Connect With the Right People
Influencer or blogger backlinks from social media can generate a lot of traffic. Determine which ones align with your brand. If you are in the cosmetics industry, a beauty or makeup blogger or influencer would be your best bet.
Allocate sufficient time to research them a little bit. The influencer could have millions of followers, but for the wrong reason.
Take the example of the beauty blogger Eugenia Cooney. She has over one million followers, but the focus is always on her weight. It would not serve you any purpose to link on her site.
At this point, you should have narrowed down your list to a few bloggers or influencers. The next step is to connect and reach out to them. It is critical that you engage with them to develop relationships.
Over time, they will start communicating back. Don't be afraid to pitch ideas or share content. It must, however, be topics that are relevant to their audiences.
3. Place Links in Your Social Media Profile
When filling out your social media profile, make sure you include your website URL. The platforms provide a place where you can place the link. Take advantage of this to get traffic to your site. 
Try our Award-Winning WordPress Hosting today!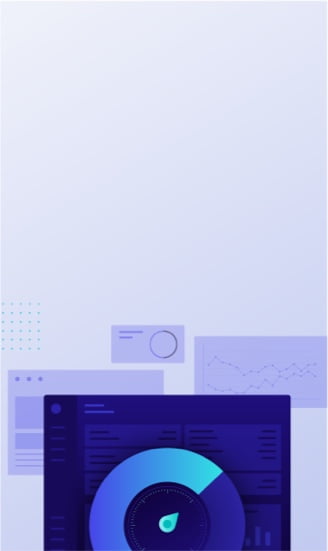 Decide the most important page for the URL. It could be the homepage, landing page, or product pages.
Also, remember to add the URL to your social media posts, videos, and images. Encourage people to click on the link by adding a call to action (CTA).
4. Engage With Audiences And Add Value
Many people think managing social media platforms is easy. It is only when they try that they realize how hard it is. You don't post content and disappear until the next time you have a new one.
Actively engage with audiences. That is the best way to get likes, comments, shares, and subscriptions.
The next tip is to add value. Content generation should not be guesswork. Research to identify areas of interest.
Pay attention to networking groups. Find out what people are asking and provide an abridged answer. Put a link to the post directing the audiences to your site for more information.
The other option is to ask the audiences what content they want. Develop responses in the form of blogs and articles. Then, link back to your site in the social media post.
You will realize that such link-building strategies provide a fantastic solution to how to increase backlinks. And, engaging with audiences will result in stronger relationships, thus organic audiences.
5. Aim for Viral Content
The strongest point in favor of viral content is shareability. People love to share engaging content. It could explain the success behind a platform like Tiktok.
But, the challenge lies in coming up with such content. A study shows some interesting insights on what makes content go viral.
Audiences are more likely to share positive rather than negative content.
There must be a level of physiological arousal. High or negative arousal is great for virality. That means awe, anger, or even anxiety. Low arousal like sadness does not help. But, we would suggest keeping away from anything that can enrage or distress the audience. Backlash is not something you want to deal with.
Content should be interesting and useful
It would help if your idea is interactive. And, remember, the aim is to engage and also to get the audiences to share.
Final Thoughts
Social media platforms are excellent for active engagement with audiences. And, you get tons of free link-building opportunities.
The trick lies in using the right strategies to engage with audiences. You want them to share, like, comment, and subscribe.
With the strategic placement of links, you can generate organic traffic to your site. Go ahead, try some of the ideas we have shared and see ROI from your SEO linking strategies.
—–
About our Guest Author: Dan Martin has hands-on experience in digital marketing since 2007. He has been building teams and coaching others to foster innovation and solve real-time problems. Dan also enjoys photography and traveling.
Start Your 14 Day Free Trial
Try our award winning WordPress Hosting!