LearnDash is one of the most popular WordPress Learning Management systems available on the market today. It's hugely powerful and this in part explains its popularity. And, with the global LMS market expected to grow to $22 billion in annual revenue by 2023, LearnDash as a premier WordPress LMS looks set to have a healthy future!
With such explosive growth, it's seriously tempting to get in on the act and launch your own online course to capitalize on the demand for online educational courses. And if you're an academic institution that is looking for ways to streamline access to classroom material then LearnDash could offer the optimal solution.
Similarly, Design Agencies are increasingly being asked to spearhead LearnDash projects but the pressure to deliver a great looking but also fully functional LearnDash experience is intense particularly as many functional issues stem from the underlying website hosting rather than the LearnDash plugin itself.
In this article, we're going to look at some of the pros and cons of LearnDash and how optimized LearnDash hosting can massively improve your end-user experience on LearnDash as well as saving you a whole lot of trouble in the process!
The Benefits of LearnDash
LearnDash is provided as a WordPress plugin. Upon installing, you're presented with a vast, feature-rich learning management system that can be managed right from within your WordPress admin. If you are unfamiliar with the plugin you should check out our quick guide on how to set up LearnDash.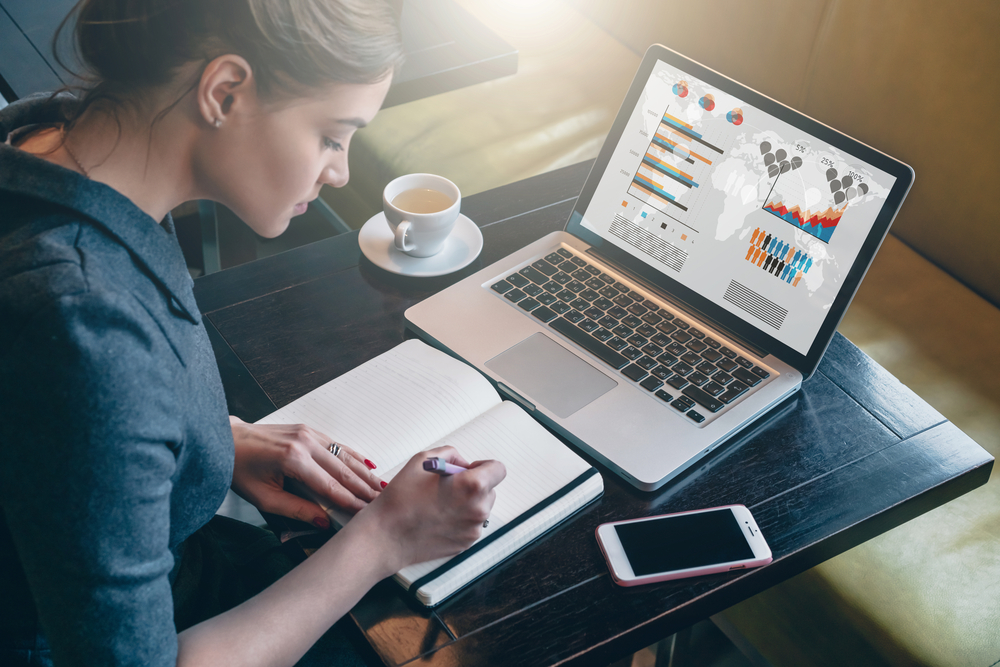 LearnDash supports a variety of course delivery methods including:
Course Content Scheduling: Choose when you want your course content to go live. This allows you to drip-feed content based on certain factors (such as a lecture timetable).
Learn Guide Process: Using the learn guide process in LearnDash allows you to control the pace at which students move forward and stops them from skipping content that they may otherwise gloss over.
Course Order: Deliver your courses in a predefined order and set prerequisites that have to be met before students can move on to new content.
Advanced Grading System: Mark your courses your way! Sync data from your courses and determine overall grades for students.
In addition to excellent course delivery methods, LearnDash excels in other areas including Course Monetization. Using subscriptions or one-time purchase options allows you to generate the maximum amount of revenue from your course. And let's not forget user management. With tens, hundreds, or thousands of students, it's important that the user management system is robust. With user profiles, group management features, and detailed reports you remain in control with LearnDash.
The LearnDash Hosting Problem
With so many features, the question has to be why not just dive in?! Download the LearnDash plugin and let's get going! Well before getting too carried away it's important to recognize that it's not all plain sailing with LearnDash hosting. As an application, it is notoriously resource-intensive and this can cause some major headaches for both aspiring and current LearnDash users.
A common assumption is that LearnDash only becomes resource-intensive when the number of users/subscribers to a course starts to peak. The truth is that problems can occur even when traffic to your LearnDash site is low. So why is this and what are the primary issues that you can experience with LearnDash?
Database Throttling
Due to the nature of how LearnDash handles database queries you can end up with extremely long sets of SQL queries. For example, if your site has 5000 registered users, LearnDash will query the database and fetch all 5000 each time you select just one user to edit. In high-traffic situations, this means you can get a database table lock or even a full database lock which disallows write access for all users. Clearly bad news!
Peak CPU utilization
LearnDash is not a suitable system for content caching. Why? For the simple reason that the content is dynamic (i.e. different content needs to be served to different users). Caching this content is therefore close to impossible. This means that each user spawns their own backend PHP processes (sometimes just one, often more). As the number of concurrent users increases, this means you end up with tens or even hundreds of backend PHP processes running. This can result in server CPU overload and will ultimately cause the server to crash.
Because of this, a standard VPS setup is no match for LearnDash and is likely to only be able to handle a few dozen concurrently logged-in users. Exceed this and watch your LearnDash WordPress website go down.
LearnDash Hosting on Pressidium – A Perfect Match
The Pressidium Enterprise platform has been built from the ground up and is able to expertly handle resource-intensive applications such as LearnDash. With at least 5 x more raw CPU horsepower at a third of the price of our competitors plus a range of innovative extras, you can be confident that your website will deliver a stable LearnDash experience to your users.
Try our Award-Winning WordPress Hosting today!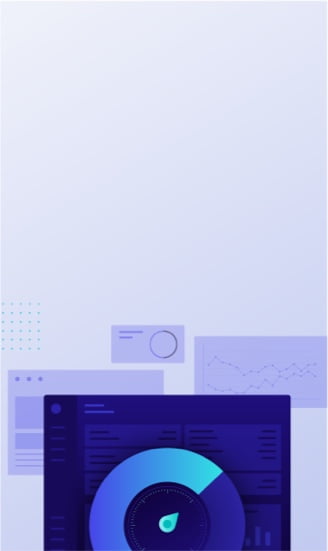 And it's not just raw power where the Pressidium platform excels. Due to the dedicated nature of our Enterprise server clusters, we are able to deploy a range of highly specialist database optimization solutions that massively accelerate LearnDash and avoid the problems inherent in other hosting solutions.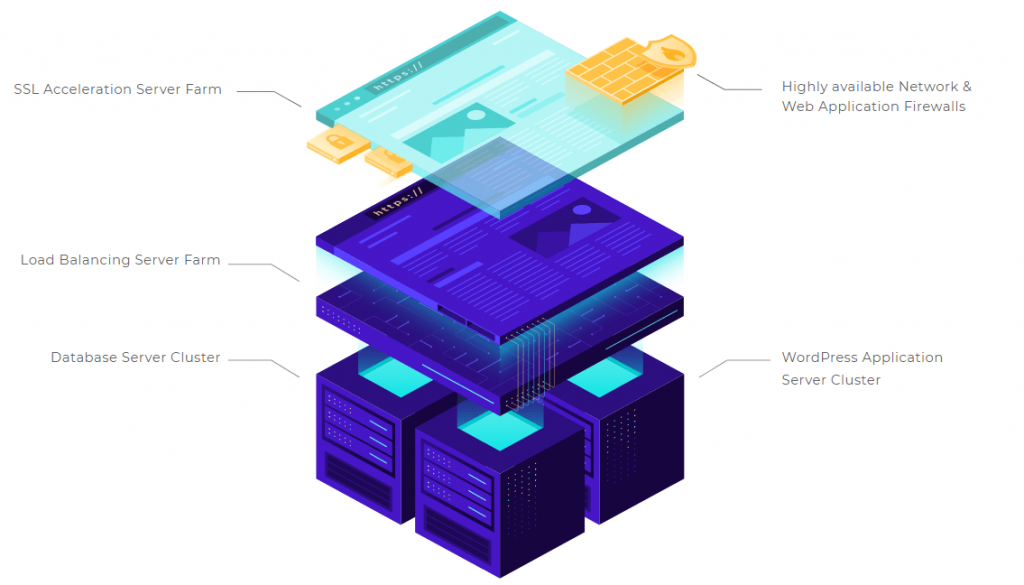 Let's take a look at our Enterprise platform features in more detail:
Website Security
Hassle-free threat prevention is built right into the Pressidium Enterprise platform. Features include:
Managed Web Application Firewall Layer – Our proprietary web application firewall layer inspects actual HTTP requests and filters web content to and from your WordPress site. It will, for example, pick up SQL-Injection attacks, bad-bots, brute-force attacks, or malicious cross-site scripting activity.
Managed WordPress auto-updates – We proactively install WordPress security updates. We keep your site up-to-date and secure without you having to think about it. Whenever WordPress issues a minor or major update, we test it and then apply it to your site.
Malware monitoring and removal – We actively scan for, detect, and block malware and vulnerabilities.
Speed & Scaling
Lightning-fast, scalable, and robust. The Pressidium Enterprise platform for LMS has been built with performance in mind for LearnDash users. In addition to our proprietary database optimization solutions, we also have the following features that ensure your LearnDash website flies!
Dynamic Load Balancing – This ensures that the delivery of your site's content is accelerated, as each request is intelligently dispatched to the least busy server. If the traffic on your site peaks, our total traffic management solution will evenly distribute load across our server farms eliminating the pitfalls of slashdot effects.
SSL Acceleration – We offload SSL transactions at the load-balancing layer. This seriously accelerates traffic toward backend servers. The result is that your visitors will have 100% secured & encrypted web browsing while their whole SSL browsing experience is greatly accelerated.
High-Availability WordPress along with effortless scalability
You want your LearnDash site to be able to grow. Thanks to our High Availability architecture, not only will your LearnDash site stay online no matter what, but it can be easily and quickly scaled (with no downtime) to accommodate your increasing numbers of users. We also have advanced backup and site staging features baked right into the platform.
Dedicated Server Clusters built with High Availability and Disaster Recovery that won't let you down
No Single Point of Failure with 2N+1 Redundancy of all infrastructure
Staging environments for testing with easy one-click deployments
Offsite backups at secure remote storage facilities for disaster recovery along with instant snapshot backups
The Pressidium Difference
Not only is our platform the best in the business but so is our support. Running a LearnDash website can be fraught with difficulties and it's at these times that it's hugely reassuring to know you have an expert team you can call on who will really help. Forget canned responses that solve nothing. We only employ DevOps engineers who own their support tickets and work tirelessly to resolve your problem. And with response times of 5 minutes or less, you won't have to wait long for a resolution to your issue.
If you're interested in finding out more about how Pressidium could be the perfect fit for your LearnDash website then contact our team today to talk your unique challenges through with one of our engineers. Or, just hit the button below to get started with a 14-day free trial and test our LearnDash hosting solution.
Start Your 14 Day Free Trial
Try our award winning WordPress Hosting!