WordPress in universities and higher education institutions can be a terrific fit and managed WordPress hosting can help ensure your organization's WordPress websites run as seamlessly as possible.
WordPress is highly customizable, offering a wide range of functionality through the use of plugins and themes. Its role-based access system makes it ideal for universities to segregate different levels of user access for departmental staff.
It is also open-source and is supported by a very active and passionate community. University IT departments can easily modify its source-code or create their own custom plugins, to suit the needs of a specific department or academic function.
However, universities and higher education institutions are called to offer reliable cloud-based services to their student bodies and staff. This places extra logistical and managerial challenges when it comes to using WordPress.
There are only two options for a university: to self-host, or to outsource. We will take a look at both of them.
Self-hosting WordPress
It's common for Universities to allocate budget to each department, with part of it spent on self-hosting websites, or developing in-house solutions. It is also common for departments to share computing resources. For example, the Mathematics department has their own web servers but might host webpages for the Physics department as well. However, self-hosting presents the following challenges:
Self-hosted installations are difficult to manage
Self-hosted installations tend to grow organically over time. As accounts close, new websites/domains are opened, re-organisations take place, new systems are expanded or modified, self-hosted installations can become quite complicated. Band-aid solutions to problems tend to stay put, and the system morphs into a complex mess of cables and blinking lights. No one knows how it works or is brave enough to touch it.
Try our Award-Winning WordPress Hosting today!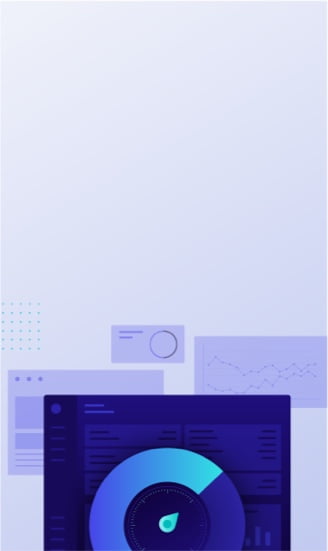 Unfortunately, situations like these are very common, making systems difficult to maintain, nearly impossible to document, error-prone when it comes to upgrading, and completely invisible and obscure when the time comes to decommission them.
High availability solutions are costly to implement
The university needs to be able to offer modern cloud-based facilities across all departments, students, and staff. However, this means budgeting, executing and managing a very long and expensive project, that will demand development on all ICT levels. From data center design and provisioning to network connectivity, server installations, HVAC/fire/physical security, operating systems, databases, and WordPress.
In order to build a true highly-available and fault-tolerant architecture with enterprise-level 2N+1 redundancy, the university will need to spend at least 10x more, than outsourcing it as a service. This makes the whole project quite prohibitive from the get-go.
Extra resources for IT support
Cloud-based online facilities that operate 24/7/365 and are used to support staff and students also need to provide support to them.
For this to happen, the university will either need to create a separate Network Operations Center (NOC) or use its existing one for the project's monitoring, support and maintenance. This means more workload and responsibilities for the existing NOC staff.
Furthermore, the area of expertise of NOC employees although technical and quite high revolves around servers, racks, network connectivity, and maintaining things at a systems level. Providing WordPress-related support, such as security patching, upgrades, or solving speed performance issues, falls outside their responsibility and background. This is the type of support you get from specialized managed WordPress hosting engineers, not from system and network-level IT support.
The university would then either need to find systems people that possess WordPress expertise (rare and expensive) or train existing personnel (expensive and time-consuming) to handle WordPress-related tickets.
Outsourcing WordPress – using Managed WordPress hosting for Universities
The challenge with outsourcing WordPress is usually that there is a lot of bulk and cheap WordPress hosting providers out there, that you will need to wade through via research. Cheap hosting plans can look quite alluring in the beginning, if you have your eye on the budget, but in the long-term, they produce more problems than they solve. Multiply that by the number of departments and you've got a real headache.
Unreliable hosting services
Most VPS and WordPress hosting providers shove hundreds of accounts in one cheap off-the-shelf server, helping them to cut costs and maximize profit. This means that in the first traffic peak or serious strain, your website will go down. Only highly-available managed WordPress hosting platforms are equipped to withstand sudden peaks in traffic or system malfunction.
Inadequate support
Most off-the-shelf WordPress hosting providers are usually staffed with call center agents that offer scripted responses, with no knowledge of your specific needs or current running projects.
Another issue is support hours. University departments maintain different websites for students and those need to be kept operational even during weekends, holidays, or after hours. This is something that you get only in high-end managed WordPress hosting providers, and it is not cheap.
Budget spent in multiple hosting services
The project of outsourcing WordPress hosting in your university needs to happen in a coordinated manner and after thorough research. The university needs to be careful, otherwise it'll end up spending budget for the different hosting solutions of multiple departments. It does not make financial sense for the Math department to have its own VPS on company X, while Physics pays company Y for a shared hosting account. Universities need to consolidate their costs for that reason.
Turn-key managed WordPress hosting solution
Pressidium has designed and developed the world's first, true, high availability platform for WordPress. By purposely building it from scratch, and not using ready-made and generic solutions offered by third-party cloud service providers such as Amazon or Google, we cut costs and put back the investment in our platform for all of our clients to enjoy.
Pressidium offers a complete turn-key managed WordPress hosting for Universities:
Your website does not reside in just one server, but in a reliable highly-available clustered solution (2N+1 R highly available design in a multi-node dedicated server cluster) that can auto-scale during traffic spikes and slashdot effects, at a significantly lower cost.
True WordPress DevOps support that becomes a true extension of your IT department. We support faculty & academic staff, the student body and research mission on a 24/7/365 basis. We play an active role as a project stakeholder in all the phases of your WordPress ICT projects.
WordPress core and minor upgrades, plus security patching that is automated, and robust.
Multi-layer security: Security updates, malware detection and removal, Web Application Firewall, bad-bot filtering, IP blocking, SSL certificates, SFTP access, the works!
Role-based user access levels and full integration with leading Security, Auditing and Identity Management platforms supported (SAML SSO etc).
Our Enterprise Architecture platform helps institutions in their mission to provide excellence to their academic community. By becoming a Pressidium Enterprise Partner, your University or higher education organization will have peace of mind that you'll have the very latest and best WordPress technology at your service. Managed by the most skilled experts in the field, while maintaining a significantly more efficient organization-wide budget at a fraction of the cost of conventional solutions.
Start Your 14 Day Free Trial
Try our award winning WordPress Hosting!