In the term Managed WordPress hosting the word managed makes all the difference. The hosting, maintenance, update, and protection of your WordPress site is entirely taken care of by others and not you. The ideal picture is to have it out of sight, out of mind, giving you more free time to concentrate and work on other pressing things.
An Enterprise partnership with Pressidium takes this simple idea and extends it across three different domains: the business, the technical, and the cultural. The result is simplification and ease of burden.
Let's talk a bit about those:
Business
As a CTO you absolutely need to make sure that:
a) you deliver the technical business demands.
and
b) you are on the budget.
Your product needs to be ready for time-to-market. Your budget needs to be under control as well. This affects product cost, and if you are not careful, you might end up with a product that is not competitive enough.
Furthermore, you need to provide operational support to the commercial organisation. At the business level, your systems must be up and running. No systems means no business.
Technical
There are three main articles of fear when managing business technology projects:
Planning
Security
Technical Debt
Project requirements need certain hardware, network and software resources that need to be planned and provisioned. On top of that, you have potential security issues to worry about that can extend beyond your company and reach your client. Security incidents not only make you lose money and time but also compromise your brand and can generate a lot of negative press.
Finally, as if all the above wasn't enough, you need to be careful not to invest in a technology that will become obsolete in the near future, leaving you with what is called technical debt. An unmaintainable tangled mess of systems that nobody quite knows how they work, except for the first developers who are not here anymore. Everyone dreading the moment it breaks.
Absolutely nobody needs that.
And speaking about developers who are not here anymore, let's talk about people and teamwork.
Cultural
Building up a team that adopts a certain culture is hard. Needing to change an existing negative culture is even harder. Negative culture results in higher attrition rates, bad psychology, and ill communication before important deadlines.
A certain kind of culture where people feel that they are growing up in a positive environment where criticism is constructive and have all the guidance they need is therefore important.
If you don't have a strong team in a positive environment, your technical planning and business objectives are at stake. After all, it's people that drive the business.
If your employees aren't doing well, your business suffers.
We mentioned in the beginning of this article, that the word managed in Managed WordPress hosting is what makes all the difference. One of our core values in Pressidium is honest and transparent client communication, without which the word managed would be just an empty marketing word. However, Pressidium is built by engineers, not marketers.
We've taken this core value and built on it a "white glove" VIP support service for the Enterprise, that will affect your CTO/CIO life for the better.
Let us show you how:
Enter Pressidium WordPress VIP Support
By joining an Enterprise partnership with us, you receive a VIP service that extends well beyond the technical.  We consult with you on any project requirement, business demand, budget, or worry and offer our expertise and the best solution according to our experience and judgment. Your WordPress sites support your business objectives and are designed to be highly available, fault-tolerant, on budget, and on time.
Try our Award-Winning WordPress Hosting today!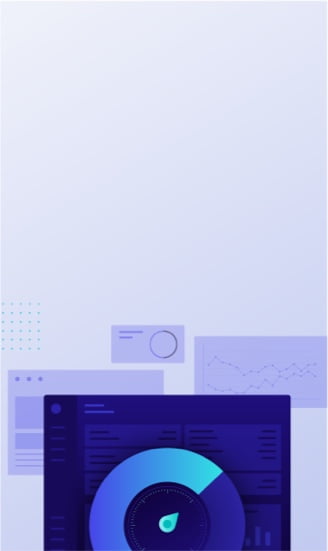 We also provide all hardware, network, and software resources, again according to your business needs and projections. You just need to submit a ticket and you're done. No more worries about planning.
No more worries about security as well.
In the event of a security compromise, we lock everything out, do a clean-up, restore backups and service, perform a post-mortem analysis, and present our findings in a transparent way.
There is zero technical debt.
Our WordPress Enterprise architecture is kept up to date. It utilises the best of the latest technology and is continuously being improved upon. As a CTO you have more free time to focus on your technology roadmap, get updates on the latest trends, and evangelise your company and its products.
With our Enterprise VIP Support, you get a dedicated team of expert WordPress DevOps engineers at your fingertips that:
Can consult with you on budget costs, project requirements, and business needs and offer reasonable solutions.
Do all the planning and provisioning of network, hardware, and software.
Are available 24/7.
Offer technical consulting at a deep level.
Handle all aspects of your site's security, including malware and vulnerability scanning.
are aware of important project deadlines and keep a close eye throughout the project launch, fully supporting you.
Since we are a distributed company, culture is treated more seriously here. We are able to offer this premium support service because of that. By creating an open and feedback-driven environment that is constructive and positive, everyone feels safe. Safety enables people and teams to work in an integrated manner. Integrated teams have cohesion, can course-correct without blame, and communicate effectively.
You have a team on your side that is highly technical, understands your business objectives and constraints, with everyone being on the same page with your vision.
And the best part:
Everything is just a ticket away.
Start Your 14 Day Free Trial
Try our award winning WordPress Hosting!