WooCommerce is an incredibly popular eCommerce WordPress plugin that powers nearly 30% of all online stores today. Owned by Automattic, the parent company behind WordPress, WooCommerce is unquestionably a reliable, feature-rich platform which goes a long way to explaining its popularity. However, scaling WooCommerce can be a challenge.
Is WooCommerce Scalable?
Because WooCommerce is a plugin, there are a number of common questions surrounding the scalability of the platform such as 'How many products can WooCommerce handle?' that we are frequently asked.
Instinctively, WooCommerce users seem to assume that there are limitations on what WooCommerce can handle and that growth of their eCommerce site could become a problem. A quick Google of 'WooCommerce Issues' will flag up lots of potential problems and in doing so can dissuade people from using WooCommerce.
In fact, WooCommerce can handle thousands of products and 100,000's of thousands of visits a day quite easily. Sure, there are potential hurdles that have to be overcome but, with the right setup and most importantly, dedicated WooCommerce Hosting, you'll find this is a platform that will scale quite happily as your WooCommerce shop grows.
Understanding WooCommerce Scalability
Before we dive into the details on exactly how to scale a WooCommerce store we need to look at what is exactly meant by 'scale'. On the face of it, it seems obvious. When we talk about scaling something, in this instance a WooCommerce store, we are probably thinking about the ability to increase both the number of products AND also the ability to handle more traffic to our site.
As mentioned, WooCommerce is more than capable of handling hundreds to thousands, if not potentially tens of thousands of products. For many online shops however, the main challenge isn't about finding a platform that can accommodate a large number of products or SKU's but whether or not their site can handle thousands or tens of thousands of visitors. It is primarily in this context that the ability of your store to scale needs to be examined.
It's all in the Traffic
Much like traffic on the roads, traffic to a WooCommerce store will vary throughout the day. As such, statements like 'my store needs to be able to handle 100k visitors a day' are not particularly helpful as this traffic will rarely be evenly spread out throughout a 24hr period.
In the same way the roads experience peak traffic flows during rush hour, your store will likewise probably see 30% or more of your daily traffic hitting the site in just an hour or two.
This problem is compounded with seasonal traffic which can (hopefully!) add a sizeable bump to the number of visitors landing on your WooCommerce store. It is this traffic that is incredibly valuable but also the hardest to cater for.
One-day events like Cyber Monday and Black Friday can place huge demands on your WooCommerce store's infrastructure and, unless properly planned for, your store runs the risk of going offline right at the worst possible time. Extended seasonal periods such as Christmas or Easter are equally tricky to manage, with influxes of traffic that may far exceed what your eCommerce store is used to handling during quieter months of the year. Downtime over any of these high traffic (and high revenue) periods can be a financial and reputational disaster.
How do you Scale a WooCommerce store to handle seasonal shopping?
Before even beginning to prepare for seasonal scale you need to make sure your WooCommerce store is well-designed and well-coded. If you have 100's of plugins running just to maintain basic functionality then it's time to go back to the drawing board!
The next step in ensuring your store is prepared for a seasonal influx of traffic is to host it with a provider that specializes in WooCommerce website hosting. Put bluntly, most cloud hosting providers simply do not have the infrastructure or experience to host a successful WooCommerce store. We pretty much guarantee that those who try to cut corners with a 'cheap and cheerful' hosting provider will be left facing hours of frustration, downtime and lost revenue. When your business's success relies on your shop staying online and performing well, it simply isn't worth the risk!
Introducing Pressidium Enterprise Hosting for WooCommerce
Hosting and scaling WooCommerce sites is complex.
Caching needs to be highly optimized (Adaptive) to take account of the dynamic nature of WooCommerce stores.
Speed is of paramount importance and a hosting platform needs to be able to handle complex SQL queries in order that pages are quickly rendered.
Uptime needs to be maintained regardless of traffic spikes.
None of this is easy! That is why the Pressidium Enterprise platform has been built from the ground up in order to handle these very issues and deliver a hosting solution that is carefully optimized for both WordPress and WooCommerce.
Our Enterprise plans guarantee high availability and scalability for your site and consist of a Dedicated Five Node Enterprise Server HA Cluster (5 Dedicated Servers with High Availability). In addition, our Enterprise Platform offers the following features:
A fully managed environment with DevOps admin included.
VIP 24×7 support & dedicated engineering team (5 min average response time by an experienced DevOps engineer – no escalations required.
Fully managed security with real-time threat prevention and mediation
Instant backups with one-click restore.
Staging sites and full website cloning support.
Plus much more!
Instant WooCommerce Scaling When it's Needed the Most!
A huge challenge for WooCommerce store owners is ensuring that their website hosting can cater for seasonal traffic spikes.
If the hosting solution is either unsuitable for WooCommerce or under-resourced, then your shop will go down at the most critical times. This leaves you with a hard decision to make. Do you pay for expensive, over resourced hosting 12 months of the year in order that you can be confident your WooCommerce store can handle seasonal traffic spikes? Or do you save money by hosting your store on a cheaper system and cross your fingers this will cope during major shopping events like Cyber Monday?
Try our Award-Winning WordPress Hosting today!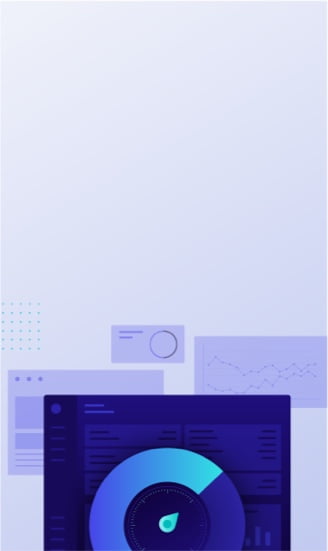 Clearly, neither of these scenarios are optimal. Fortunately, Pressidium's Enterprise WooCommerce hosting now offers a real solution to the challenge of scaling WooCommerce stores.
Pressidium Enterprise hosting plans for WooCommerce are designed to scale up to 10 million visits or more. Starting with our Enterprise XS plan at just $790/month, you can now host your WooCommerce store on our industry-leading architecture and enjoy all the benefits that come with our Enterprise Plans.

For many businesses, the Enterprise XS plan offers all the resources you will need for much of the year. Thanks to our truly scalable architecture, you are also able to upgrade to a more powerful plan in anticipation of a traffic spike (such as seasonal traffic or Cyber Monday).
Unlike many other hosting solutions, scaling up has absolutely no downtime. Your WooCommerce store will not need to be migrated to new servers (something which could take days to do) and your IP Address will not change. Our team handles the upgrade entirely on our end, something which can be done incredibly quickly with absolutely NO disruption to your store.
With an increased level of resources now available for your store, you can be confident it'll be able to handle the traffic spikes that you may be anticipating at certain times of the year.
Gone Viral?
But it's not only seasonal events like Christmas where this effortless scalability comes into its own. You never quite know when your business might experience some unexpected traffic surges – perhaps your latest marketing campaign has gone viral and traffic numbers suddenly start to spike. Traditionally this would pose a real problem… in order to keep your site live, it would likely have to be taken offline for a day or more whilst your WooCommerce host migrated it to new servers. IP addresses would have to be changed and then you'd re-launch.
The problem is, by this point you've already lost a sizeable amount of revenue and the momentum causing the traffic surge will have waned. With Pressidium Enterprise for WooCommerce, a single email to our DevOps Engineers (to which you'll receive a reply in less than 5 minutes) will have them boosting your website's resources with absolutely no downtime.
How much can downtime on your WooCommerce store cost you? Let's do the math!
Not using dedicated WordPress WooCommerce hosting for your store could cause a variety of downtime scenarios… all of which could prove to be very expensive!
Downtime due to due to inability to scale your WooCommerce store:
If your eCommerce store is making you $100,000 a day during the peak season, then just 48hrs of downtime as a result of having to migrate your site to new servers, point your domain to a new IP address and so on would set you back a cool $200,000.
A Slow WooCommerce store:
A slow loading site is effectively a form of downtime… after all, if your customers can't view what they want quickly and easily then they will leave, possibly never to return! Site speed is critically important and something that Pressidium's Enterprise platform delivers in spades.
And in terms of what a slow WooCommerce store could be costing you? Kissmetrics estimate that is your eCommerce site is making you $100,000 a day then a 1 second page delay could potentially be costing you a cool $2.5 million in lost sales annually!
Reputational Cost:
Your brand is valuable. Research has shown that an incredible 68% of people would view your brand negatively if your website was down when they tried to visit it. Over time, damage to your brand will take its toll on your business. Your brand is hugely important. You should be protecting it by ensuring your eCommerce site stays live at all times no matter what!
Pressidium Enterprise Hosting for WooCommerce
Pressidium Enterprise WordPress hosting offers the ideal solution for scaling WooCommerce stores. Our team are true WooCommerce experts and are here to help ensure your WooCommerce store runs as smoothly as possible. If you have any questions about our platform or about how Pressidium Enterprise can help with scaling WooCommerce sites don't hesitate to contact our DevOps Engineers who will be able to answer any of your questions. Just hit the button below to get in touch!
Start Your 14 Day Free Trial
Try our award winning WordPress Hosting!