Are you considering redesigning your website? For website designers and marketeers, a project like this can both excite and terrify at the same time! Whilst a new website can bring a host of benefits, there are always risks that need to be managed when moving from an old website to a new one. Designing and launching a new website is a time consuming and costly exercise so it's important it's done right. Let's take a look
Do you Really Need to Redesign Your Website?
Before you invest valuable company resources into a such a time-consuming project, it's crucial you understand the reasons of the redesign, its fundamental purpose, and the goals it aims to achieve. This way you will be able to set your objectives, plan for the change and ultimately review if the redesign was a success.
Websites are revamped for all sorts of reasons, the most common one being that the current one it is reaching the end of its 'life'. As a general rule of thumb, a website should be updated every two to three years. Why? Technology and design trends change at such a pace now that what was considered cutting edge two/three years ago likely isn't today. So, if your website is past this age, odds are it is outdated.
This alone is a good enough reason to consider giving your website a facelift. However, there are other, more specific reasons why you should consider refreshing or entirely redesigning your website. Let's have a look at them.
1. Your website isn't mobile friendly
This one is huge. Why? Simply because mobile accounts for approximately half of web traffic worldwide and that figure continues to rise. In the first quarter of 2021, mobile devices (excluding tablets) generated 54.8% of global website traffic, consistently hovering around the 50% mark since the beginning of 2017. In addition, non-mobile friendly websites are penalized by Google and as such will not rank as well in the SERPs as they might otherwise.
2. Your website's performance needs improvement
A website consists of two parts: the backend and the frontend. While the frontend determines the look of your site, the backend and its associated code drives the function of the site. A website should not only look good but also perform well. Poor website performance will impact your customer's experience and in doing so will cost you money. So, if there are issues affecting your website's performance, such poorly optimized assets or bulky code, you might want to include them in your redesign project so you improve your website inside out.
3. You get lots of traffic but have a low conversion rate
If most people are visiting your site, spending a little time on it and then leave without taking action (such as submitting an enquiry), you might want to review your customer journey. Chances are, that even though you are making it easy for people to find you, you are not delivering what they are looking for. Your website should achieve a goal, whether it is getting visitors to shop, read your blog, or sign up to your product or service. If this is not happening, maybe you should reconsider some key elements of your website, such as CTAs, links and buttons, content or even copy, to help your website convert better.
4. Your website isn't accurately representing your brand
Your website is the digital door to your business and forms the foundation of your digital identity. So it's vital it's well aligned with your brand. Your website's look and feel should convey your brands values and portray who your business is. This is very important if you want to establish brand consistency and awareness and make your users feel comfortable with your brand.
Try our Award-Winning WordPress Hosting today!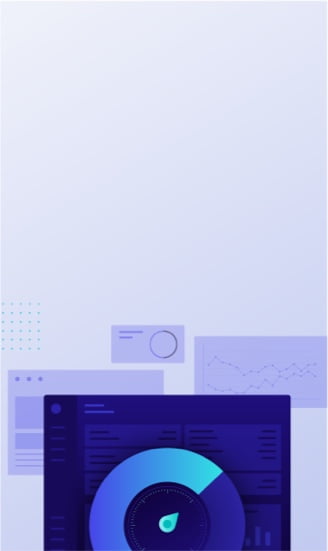 Redesigning Your Website
Now we've covered some of the areas where your website could be failing, let's jump straight in and map out the steps you could take on your website redesign journey.
1. Audit your current site
You can start by building a sitemap of your current site and reviewing the analytics of each page to see any noticeable user patterns. This will give you an idea of what pages need improving and also help you understand if your customer journey needs to be reviewed. If you already have some pain points in mind, reviewing your site's analytics will help either confirm or contradict your gut feeling.
2. Understand the user journey
A user journey maps out the different stages a user goes through on their way to a purchase or enquiry. Your website should lead them towards the desired outcome by creating emotions and triggering specific actions at each stage of this journey.
It is important to understand what the user is looking for, what questions they need answering along the way and where on your website they will look for them. So, it is crucial to make sure your site's user journey doesn't have any holes in it where the user could 'get lost'.
There are many ways to review your user journey, from actually interviewing your users and asking them about their experience to using heat mapping tools like Hotjar or Lucky Orange. These tools will give you an actual view of how people are interacting with your website, which elements they use the most and where they tend to fall off on their journey. This way you can compare the desired customer journey your website is supposed to deliver to the actual one and define the adjustments you need to make in order to bridge the gaps.
3. Define your goals
Now that you have a clear idea of the purpose of this redesign and the areas that need improvement, it is time to dive in and set some specific goals. Based on what you uncovered during your site's audit, you should have a full understanding of what needs to be improved. For example if you see that users tend to leave while signing up, your user might be having a bad experience during this process, so you might want to review your sign up form and its usability.
Setting more specific goals, such as 'leading more users to the Plans page' or 'increasing sales by 2%' will help you eventually review whether the redesign has been successful or not. If you want to improve your user journey in general, it would be a good idea to put together the ideal user flow you want to achieve and after this project is completed, check if this is aligned to the journey your users actually follow.
4. Set your timeline
With the goals of your redesign project specifically defined, you can now set a realistic plan for accomplishing them. The key word in this step is 'realistic'. Always plan your project based on the resources you have in hand; workforce, time and money.
Setting unrealistic deadlines will cause your project to derail, your team to burn out or be forced to rush through the changes, and the redesign will ultimately be a failure. So always keep in mind the resources you have when planning your project. Once you decide on your timeline, break that up into smaller pieces and set milestones. These milestones will help you keep an eye on how on or off track your project is.
As you go through the project, make sure you track your progress against the timeline you set and readjust your deadlines if necessary.
5. Design
Being a designer, I might be a little biased, but this is the best part! Now it's finally time all these ideas and inspiration come to life and start to take shape. You might feel tempted to dive in and start designing all of your pages at once but try to hold back your enthusiasm (a little at least!) and take it step by step, based on the timeline you previously established.
Start the design by making simple wireframes and make sure you get constant feedback along the way. You can use tools such as Invision or Zeplin to help share your designs, get streamlined feedback and collaborate with your team. Once your wireframes have been finalised you are ready to move into creating full page designs. We strongly suggest you start with the high impact pages (for example the Homepage). Once your team is fully aligned on the design direction you will follow, proceed with the rest of the pages.
6. Develop & Launch
It's been a long journey up to this point and we bet you are feeling excited and anxious while handing over your neatly redesigned pages to the development team.
Make sure your website is as clean on the inside as it looks on the outside by following SEO and industry best practices. As your pages are being developed make sure you cross-check them through different browsers and devices to ensure the best experience for all users. The reviewing process might turn out to be a long one, but it's the only way to make sure your designs will look as intended in all cases, so don't rush through it.
Before launch, make sure you perform a pre-launch review in order to confirm that everything is in order and ready to get published. Don't forget to double check the following:
Make sure all your links work correctly
Check if your 301 redirects are all set
Verify that the meta description and page titles are correct on every page
Check your images, make sure they are optimized for better performance
Test any forms on your website (sign up, contact etc) and make sure they work properly
7. Review your effort
Your brand-new website is finally ready, developed and launched! You can take a moment to celebrate, but the fun doesn't stop here. Now, you have to check whether all this hard work has achieved the results you aimed for. So, once you launch make sure you start collecting data and analytics on your new designs that can be analysed.
Work with your team to review the customer journey a couple of months after the launch, and check whether your goals are being met with the new designs. If necessary, plan experiments such as A/B testing and further adjust your content until your goals are met.
One Last Tip
Don't feel disappointed if your website redesign achieve all your goals at once. Designing the perfect website takes a lot of effort and time, so it's only natural if you don't nail it at your first try. Use the knowledge you collected through this process, grab your website analytics and start over until you get to the perfect website. It'll be worth the effort!
Start Your 14 Day Free Trial
Try our award winning WordPress Hosting!