As always, WordPress has continued to evolve thanks to the efforts of the WordPress community. A mere 4 months after the release of WordPress 5.6, we now have WordPress 5.7 'Esperanza' which was launched on March 9th 2021 and comes packed with a range of excellent updates. We'll run through some of the highlights in this article so keep on reading to find out more!
Pressidium WordPress Release Schedule
Before we dive in and look at the new features available in WordPress 5.7 let's just quickly recap on how we roll out new versions of WordPress at Pressidium. As a managed WordPress host, we're responsible for ensuring your website(s) run the latest and best version of WordPress. Rather that just updating sites with new releases as soon as they're available we deliberately choose to wait until the first minor version of a new release has been pushed out by the WordPress team. In this instance that is WordPress 5.7.1.
The reason? We want to be as confident as possible that new versions of WordPress are as stable as possible. It's common for major releases to have one or two bugs that typically can impact compatibility with plugins and themes. Normally these get resolved fairly quickly and the first minor update to a major release can fix a lot of reported glitches. We feel that stability and reliability are more important than getting instant access to the latest and greatest features hence the delay between the official release of a major WordPress update and us rolling this out to our customers. If however you want to upgrade early, you can do so easily from within your WordPress Admin.
So, in no particular order lets crack on and take a look at some of the top features available in the latest and greatest version of WordPress.
Easy HTTP to HTTPS migration in WordPress 5.7
In case you hadn't heard, it's now pretty much mandatory to use an SSL certificate with your website so it can load securely over HTTPS rather than HTTP. Many hosts now provide the option to install an SSL certificate but getting that job done can just be half the battle when making the move from HTTP to HTTPS.
Try our Award-Winning WordPress Hosting today!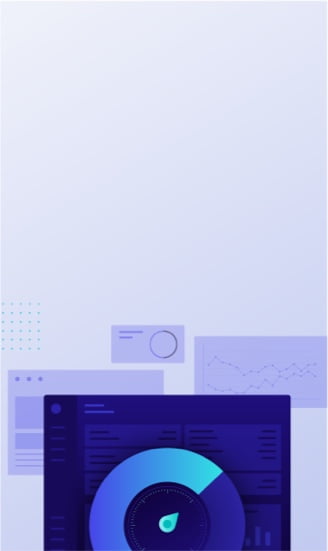 More often than not, once you install your SSL certificate you will begin to see a 'Mixed Content' warning that comes with a 'Connection Not Secure' message. Not what you want! The reason for this is that there are often a ton of internal URLs in the database that use the old http address. When the site loads, the result of this is that you get the mixed content warning.
It used to be a real pain getting all of these URLs updated but now, thanks to a new setting in the Site Health menu, WordPress will do all the heavy lifting for you. Simply install an SSL certificate and then head to Tools > Site Health. You'll see a screen like the one shown below.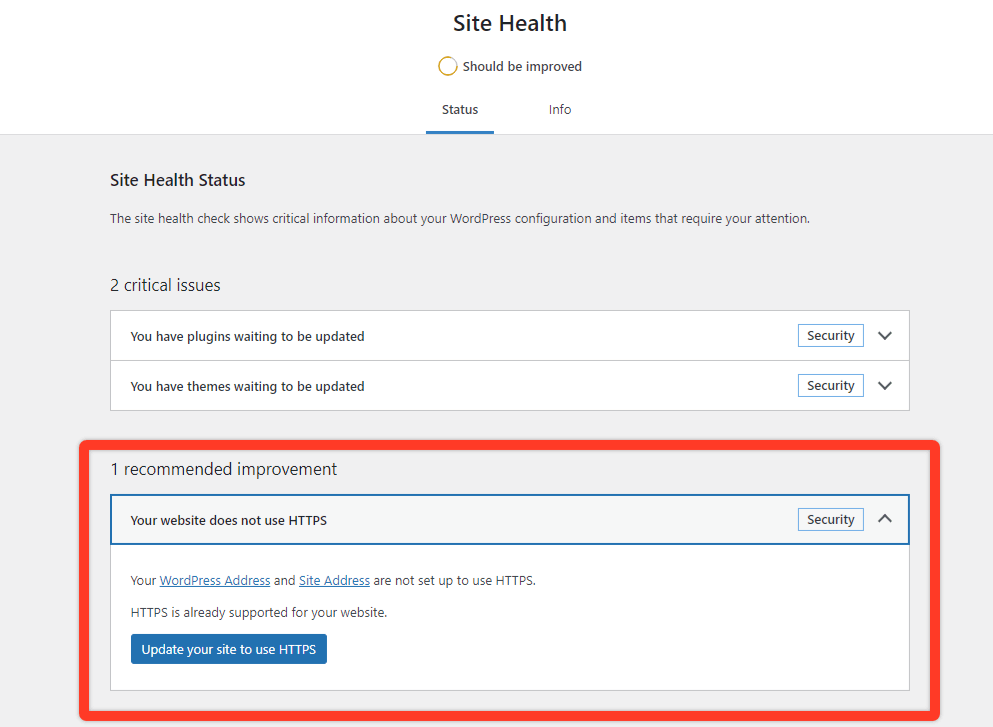 Click the 'Update your site to use HTTPS' button and WordPress will automatically switch your WordPress and Site URLs to the new https version meaning you no longer have the mixed content problem. It's a neat solution to what has traditionally been a tricky problem.
Block Editor Improvements in WordPress 5.7
If you're building a WordPress website then you're going to be spending a lot of time in the block editor. As such, WordPress continue to pour a significant level of attention into this critical component with each release containing a raft of improvements and feature additions. WordPress 5.7 is no exception.
Enhanced Buttons
Buttons can be a hard one to get right, particularly when it comes to how they are laid out on your site. WordPress have addressed this issue in 5.7 with some enhancements to the Buttons block functionality.
Button width – It can be frustrating to try and get a button to the right width for your design. This is now significantly easier thanks to a percentage width setting that allows you to quickly specify widths from 25% to 100%.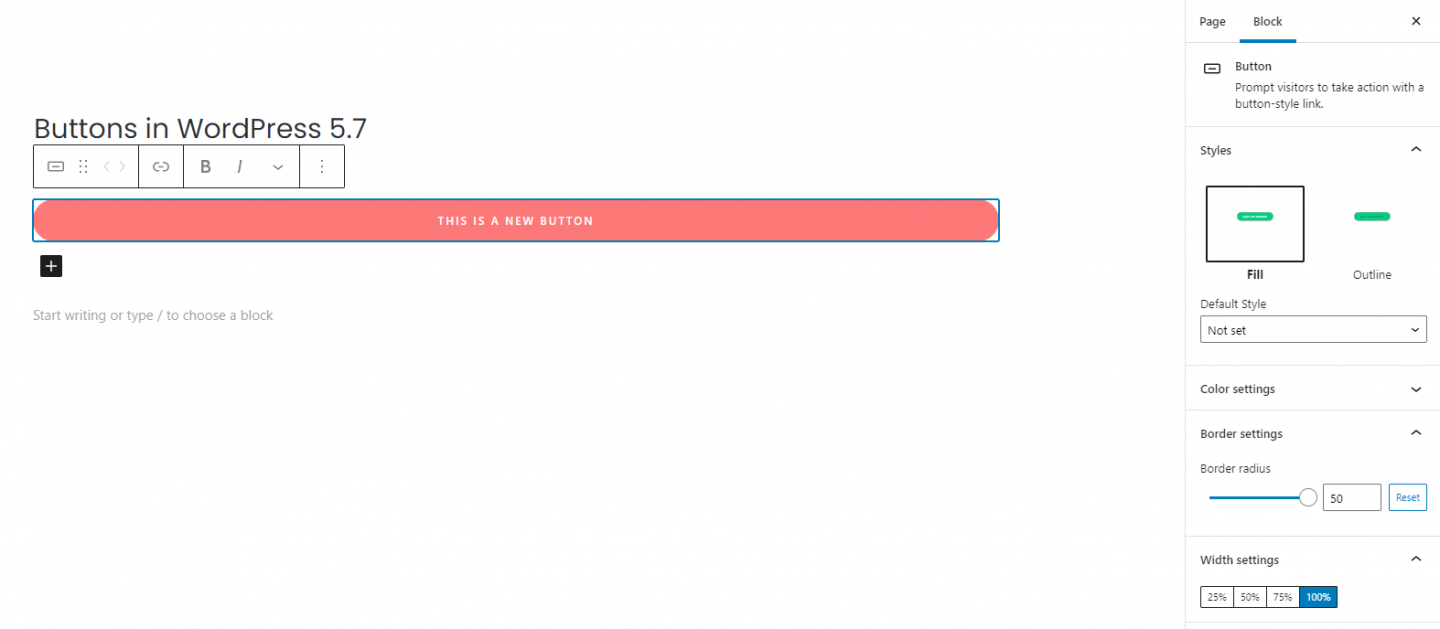 Stacking Buttons – Want buttons located vertically above one another? You can now choose to orientate buttons in a column vertically rather than horizontally.
Keep it Social
It's always been a nice touch to be able to add social icons to your WordPress website but what if you wanted them smaller or larger? Until now, you'd have to manually code these changes. Thanks for WordPress 5.7 it's now quick and easy to tweak the size of these right from within the editor.

Drag & Drop
Alternative WordPress page editors (such as Elementor) pioneered the idea of drag and drop blocks. WordPress has now played catch up and allows you to easily drag blocks from the block menu and place these where you wish on the page. It's somehow more intuitive than having to use the '+' icon at each level on the page. Great job WordPress!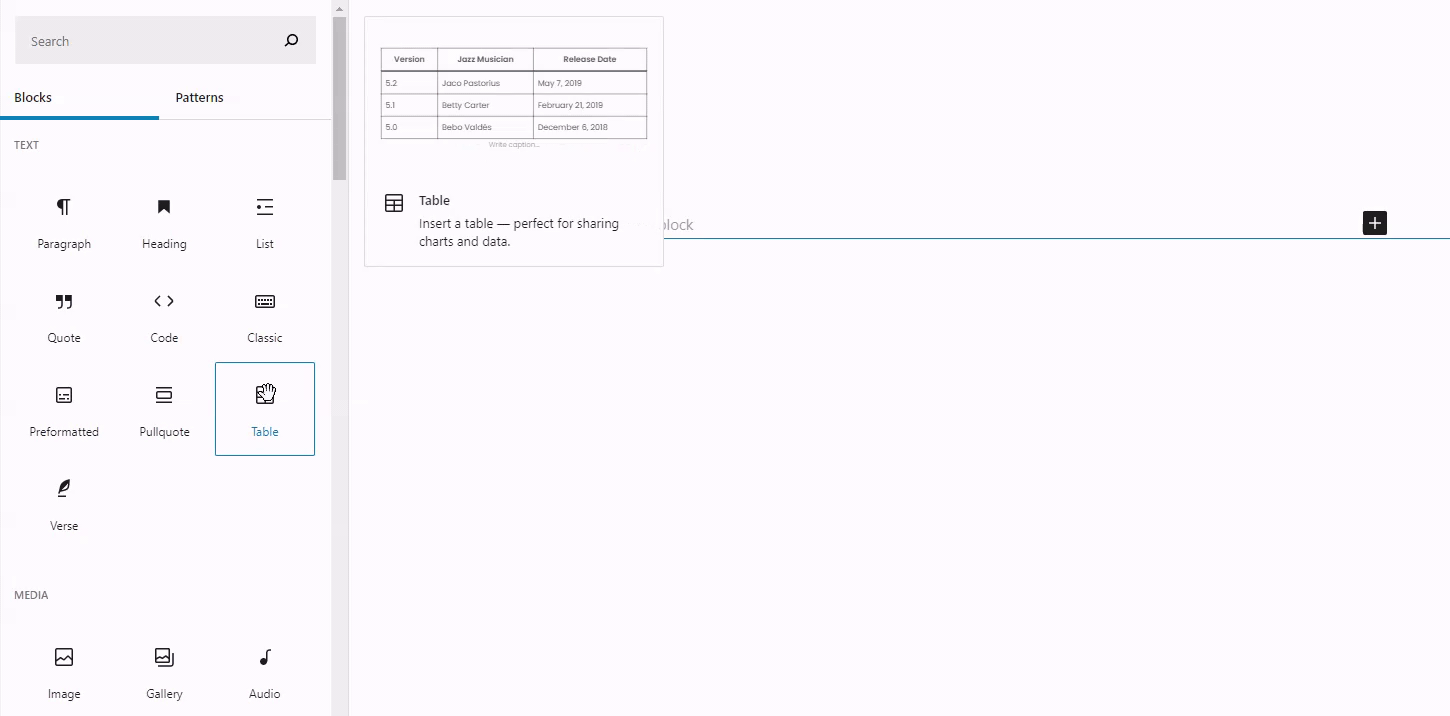 Adjust Font Size in Blocks
Several blocks were missing the ability to update the font size of the text they contained including the list and code blocks. WordPress 5.7 now allows you to do this quickly and easily.

Lazy Loading iFrames
Lazy loading is a really cool way to reduce page size by only loading assets required to display the section of the page that is in the current viewport. Speed is everything with websites today and lazy loading goes a long way towards helping keep that page load time as fast as possible, particularly if you have long, image rich pages on your site.
Lazy loading was introduced in the WordPress core back in version 5.5. This update introduced the loading="lazy" tag to img tags. Now, with WordPress 5.7, the same tag is also extended to iframe tags that have width and height attributes specified. For further details on this please see the WordPress guide here.
New Robots API
The new Robots API finally allows developers to control and update the robots meta tag on a website. As you'll probably know, the robots meta tag helps dictate to search engine bots how your site should be crawled and indexed. As such, it plays an important part in your SEO efforts. The new function called wp_robots allows you to modify the robots meta tag by adding a filter to the function.
apply_filters( 'wp_robots', array $robots )
See here for full function details.
Reset Password Link Update
This is a great new feature… if one of your registered users has been locked out of their account, the normal practice would be for them to request a password reset link by putting their registered email address or username into the 'Forgot Password' form. But what happens if the user can't access the reset password link for some reason?
Thanks to this useful update, all is not lost. Any Admin will now be able to send a password reset email to a user from within the User section of the WordPress Admin. Click on the user's name in question and scroll down and you should see something like this:

The registered user should now get a reset email. Failing that, you can change the password for them instead but this is less practical when your site has hundreds of users (and also less secure).
WordPress 5.7 Summary
The latest update to WordPress feels like a solid step in ensuring WordPress maintains its dominant position in the world of CMS's. In particular the Block Editor feels impressively slick. Not only are there a number of new features but the overall workflow experience feels snappier and more intuitive somehow.
And a great CMS deserves the very best hosting. Pressidium provide world-class managed WordPress hosting engineered with unmatched industry leading technology coupled with DevOps Support that goes beyond expectations and becomes an extension of your team. Find out more about our hosting here.
Start Your 14 Day Free Trial
Try our award winning WordPress Hosting!