The first major WordPress release of 2023 is here! WordPress 6.2 'Dolphy' has over 900 enhancements and fixes. It's also a transition point in the WordPress project's development roadmap, shifting focus from customization to early exploration of workflows and collaboration.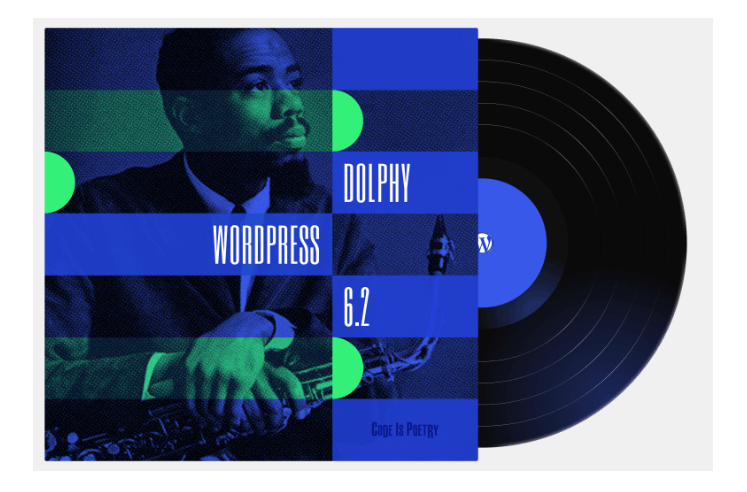 Pressidium WordPress Release Schedule
Before looking at the new features available in WordPress 6.2 let's just quickly recap on how we roll out new versions of WordPress at Pressidium. As a managed WordPress host, we're responsible for ensuring your website(s) run the latest and best version of WordPress. Rather than just updating sites with new releases as soon as they're available we deliberately choose to wait until the first minor version of a new release has been pushed out by the WordPress team. In this instance that will be WordPress 6.2.2.
The reason? We want to be as confident as possible that new versions of WordPress are as stable as possible. It's common for major releases to have one or two bugs that typically can impact compatibility with plugins and themes. We feel that stability and reliability are more important than getting instant access to the latest and greatest features hence the delay between the official release of a major WordPress update and us rolling this out to our customers. If you want to upgrade early, you can do so easily from the Dashboard.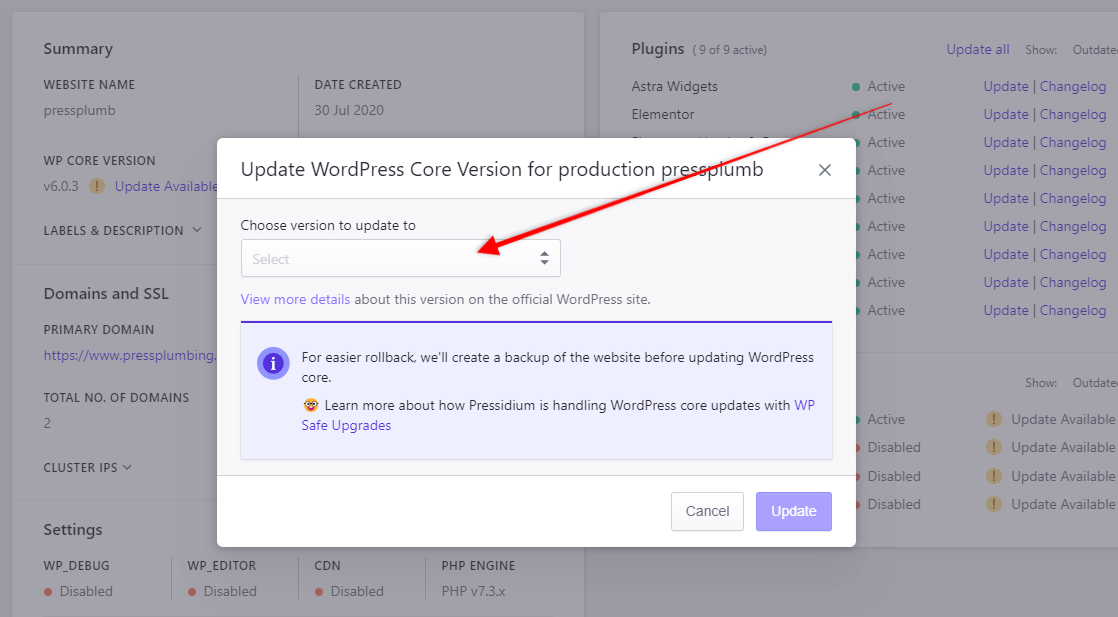 Simply visit the site in question, and, if an update to the WordPress core is available you'll see this highlighted as shown in the screenshot above. Click the 'Update Available' link to begin the process.
Without further delay, and in no particular order, let's run through some of the standout features and updates in WordPress 6.2.
Site Editor is now out of Beta!
The Site Editor has been on quite a journey over the last few iterations of WordPress. And with a drumroll, the announcement came that it's finally out of beta! And to celebrate, it's been given a fresh, updated interface that gives you the ability to explore full previews of your templates and template parts before you dive in and make changes. Once you've made changes in the editor, click the WordPress logo in the top left to return to the Site Editor overview page.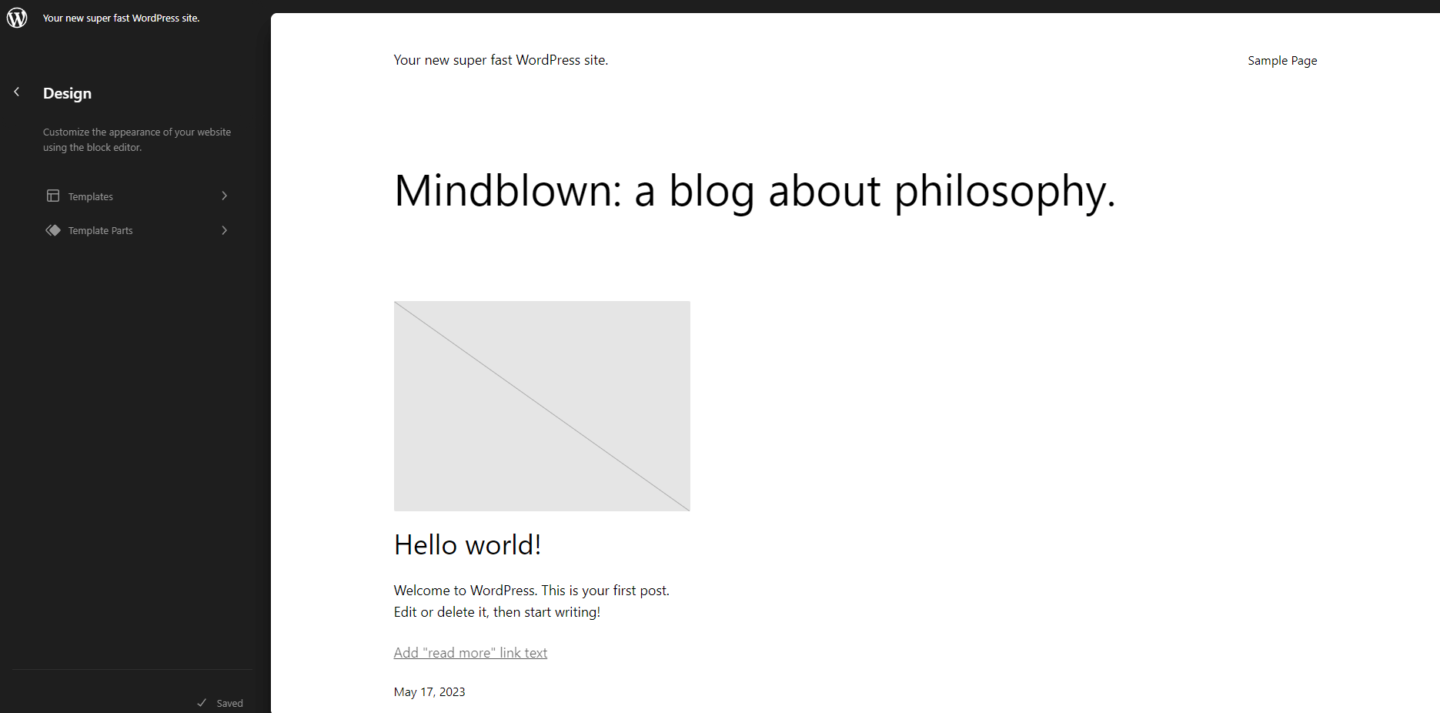 The exit from beta completes a significant part of the WordPress development roadmap and now means the site editor feature is stable for the WordPress community to begin creating block-based themes with confidence.
Edit with CSS
Anyone who has more than a passing interest in building websites will want to be able to use custom CSS on occasion. In the last few WordPress iterations, using CSS could be frustrating as the site editor hid the 'Them Customizer'. With the release of WordPress 6.2, thankfully, using CSS is once again easy to do.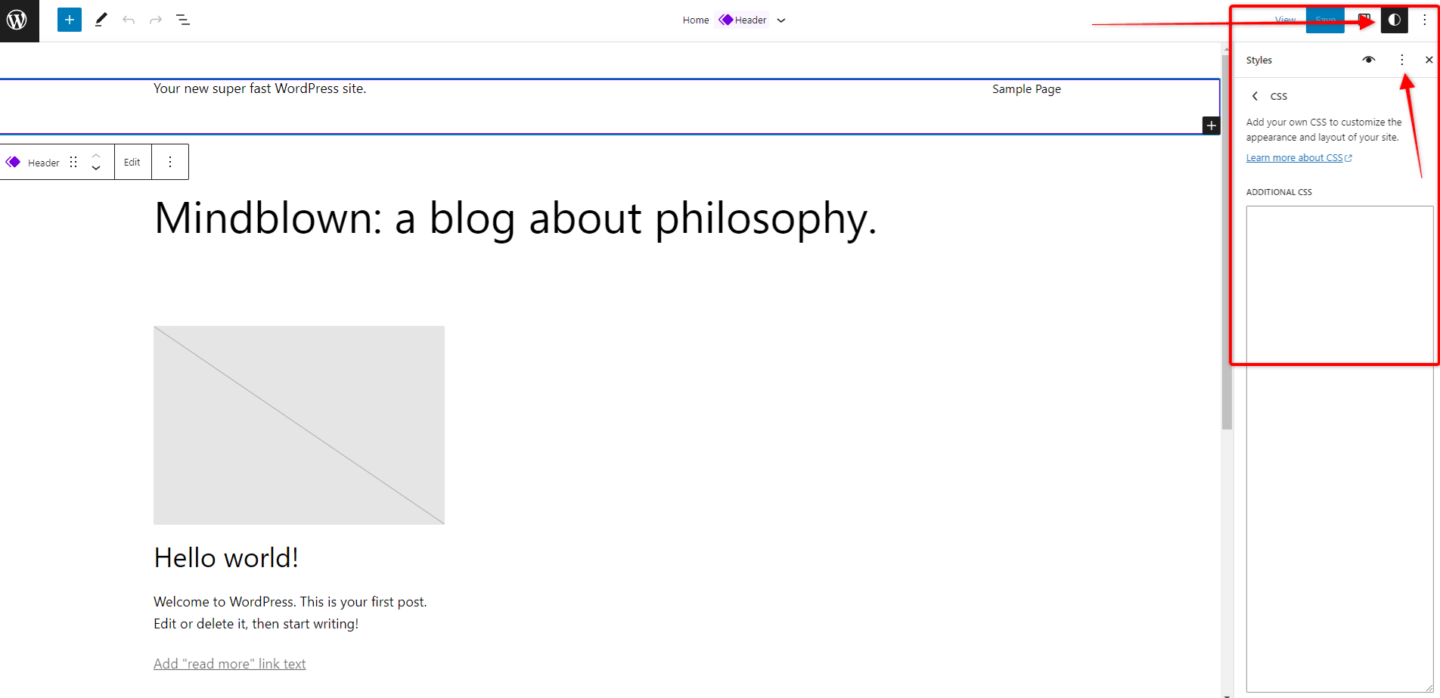 To do this, enter the site editor, click on the styles icon in the top right and then the 3 dot sub-menu. You'll see an option appear to view CSS. A CSS editor will then open.
Try our Award-Winning WordPress Hosting today!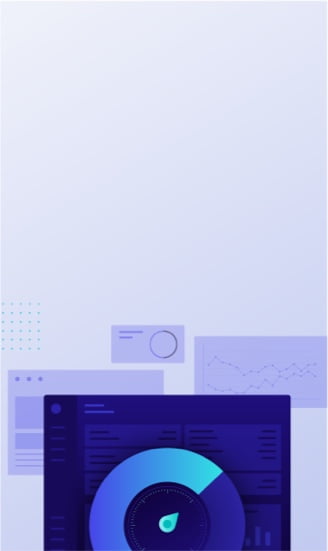 CSS entered here will apply site-wide across your theme. If you just want to make changes to a specific block you can do this as well. From the styles sidebar, click on blocks, select the block you want to edit and then click 'Additional block CSS'. See the video below for more info: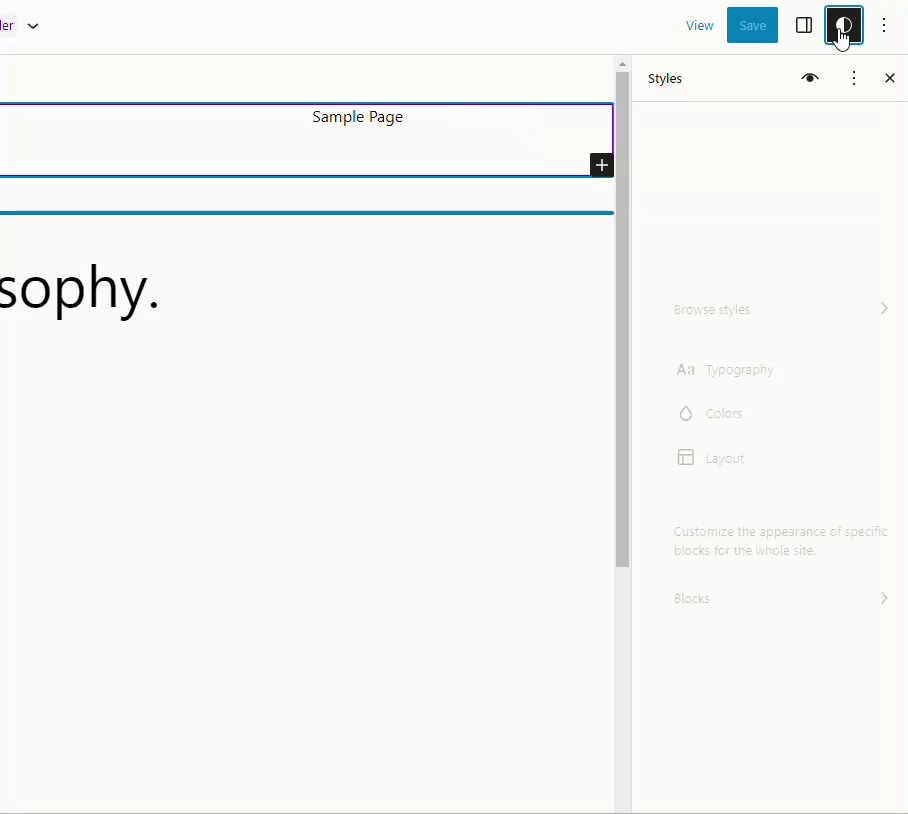 Updated Navigation Menus
A brand-new navigation block allows you to add, remove, and reorder menu items faster. The new sidebar experience helps speed up the time spent making edits to these menus.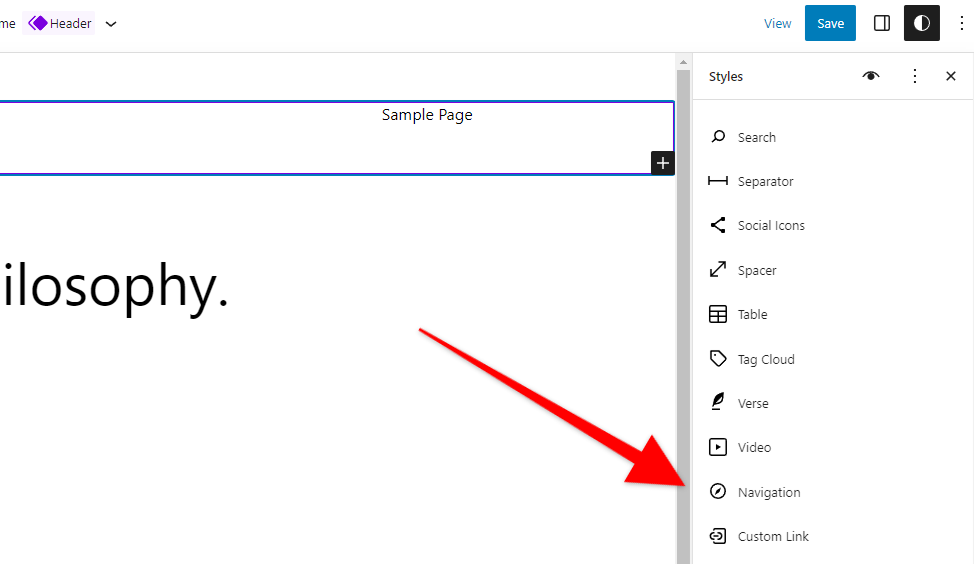 This block allows you to add, edit and remove menu items as well as create new menus. Old menus can also be loaded from the block.
Copy and Paste Block Styles
It can take a while to style a block to get it exactly how you want it to look. Having to recreate these settings on a block by block basis can be a little daunting! Fortunately WordPress 6.2 introduces the ability to copy and paste blocks.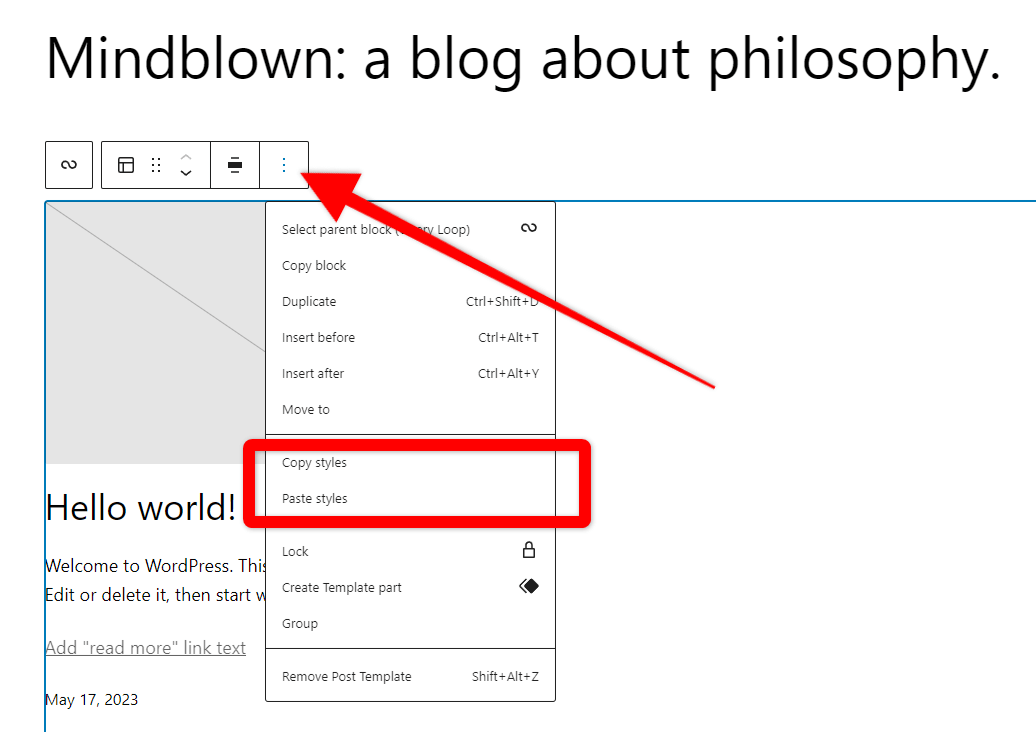 Simply click on the settings menu when a block is highlighted and you should see 'Copy Styles' When your new block is in place, simply click 'Paste Styles' from the same settings menu. Easy!
Get free media assets courtesy of Openverse
Openverse has more than than 700 million creative works in their extensive library of free stock photos, images, and audio all of which are free to use! All assets are released under the Creative Commons license and can provide all the media you need to make your site look amazing.
Rather than having to visit Openverse directly you can now search for and insert assets straight from the site editor.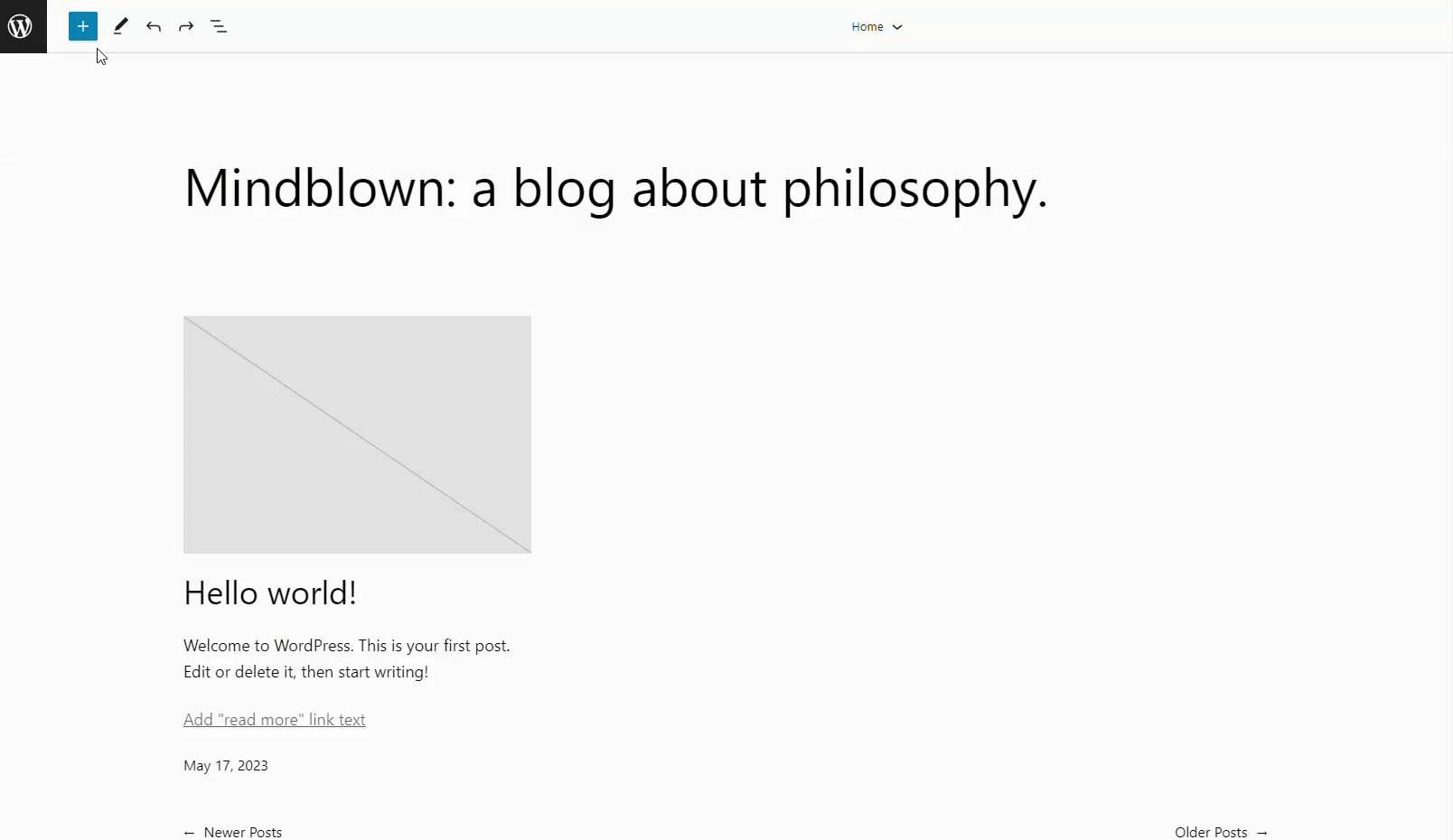 Stay Focussed with Distraction Free Mode
If you find your mind wandering when you're meant to be concentrating on your WordPress website then the new distraction-free mode! Although WordPress has (for some time now) has a full-screen editor enabled by default this still left elements on the screen that got in the way of truly focused writing.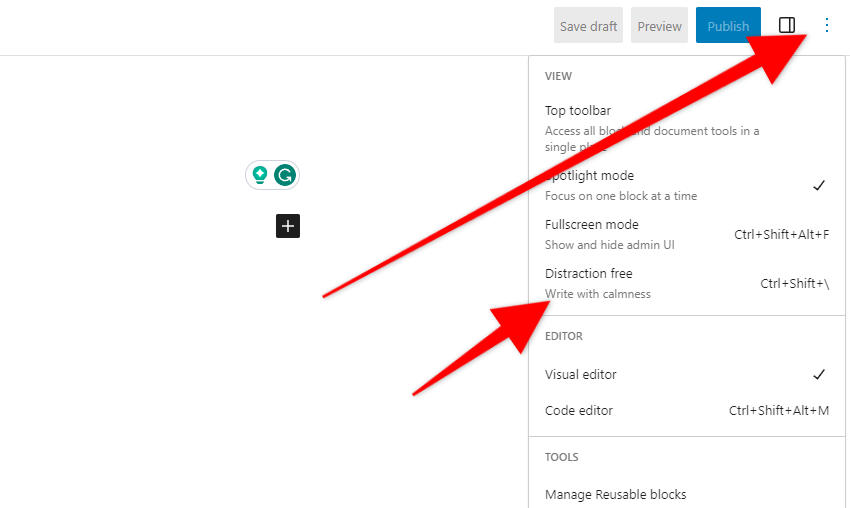 The new Distraction-free mode gives you a blank canvas with nothing to get between you and what you want to write.
Classic Widgets become Template Parts
Making the change from legacy systems is often a bit painful especially when you've got used to working a certain way. Users of classic widget themes would have certainly felt this pain when converting to a new block theme.
Now though, WordPress 6.2 provides a neat solution to those looking to make the switch by converting legacy widgets into special Template Parts when switching themes.
From within the site editor, edit the template where you want your old widgets to appear. Create a new template part by clicking on the 'Add New Block' button. You should now see a dropdown menu under the Advanced tab where you'll find the option to import your widget from your classic widget theme.
Other Highlights in WordPress 6.2
Here are a few miscellaneous updates that you'll find in 6.2.
Sticky positioning: Choose to keep top-level group blocks fixed to the top of a page as visitors scroll. This is still a relatively new feature and you may wish to stick with more tried and tested ways of keeping elements 'sticky' for the time being.
Local fonts in themes: Default WordPress themes offer better privacy with Google Fonts now included.
Improved pattern insertion: WordPress 6.2 simplifies the pattern insertion panel making it quicker to utilize the various categories of patterns.
Under the Hood
The latest version of WordPress includes some impressive performance improvements. We're a big fan of anything performance related at Pressidium so it's good to see WordPress aren't just focusing on design-oriented features. According to WordPress, expect to see overall faster load times for block themes of 14 to 18%, and for classic themes, speed increases of 2 to 5%.
Server-side performance is also significantly boosted, with an increase of 17 to 23% for block themes and 3 to 5% for classic themes, 3 to 5%.
WordPress 6.2 Summary
Phase 3 of the roadmap for WordPress is now underway and 2 more major releases are scheduled for 2023 (in August for 6.3 and November for 6.4). With the Editing and Customization phases essentially wrapped up it'll be exciting to see the next iteration of the world's favorite CMS!
And don't forget that to make the most of WordPress you need the very best in dedicated WordPress hosting. Pressidium provides world-class managed WordPress hosting engineered with unmatched industry-leading technology coupled with DevOps Support that goes beyond expectations and becomes an extension of your team. Find out more about our hosting here and start your free trial today!
Start Your 14 Day Free Trial
Try our award winning WordPress Hosting!