The second major WordPress release of 2023 is here! WordPress 6.3 'Lionel' has arrived!
Matia Ventura, the WordPress 6.3 Release Lead, describes this latest WordPress iteration:
"Lionel marks a major chapter in the evolution of WordPress as a tool for expression. It's the culmination of years of work from hundreds of contributors, bringing a more powerful and cohesive editing experience for crafting websites with blocks. It continues the quest of making web publishing approachable for everyone—so it's also just a new beginning!
WordPress 6.3 is the final piece of the jigsaw of Phase 2 of the WordPress roadmap, focusing primarily on the Site Editor. 10 versions of the Gutenberg plugin are merged into the core which means you will see a lot of changes to the site editor (particularly if you don't normally use Gutenberg).
Pressidium WordPress Release Schedule
Before looking at the new features available in WordPress 6.3 let's just quickly recap on how we roll out new versions of WordPress at Pressidium. As a managed WordPress host, we're responsible for ensuring your website(s) run the latest and best version of WordPress. Rather than just updating sites with new releases as soon as they're available we deliberately choose to wait until the first minor version of a new release has been pushed out by the WordPress team. In this instance that will be WordPress 6.3.1.
The reason? We want to be as confident as possible that new versions of WordPress are as stable as possible. It's common for major releases to have one or two bugs that typically can impact compatibility with plugins and themes. We feel that stability and reliability are more important than getting instant access to the latest and greatest features hence the delay between the official release of a major WordPress update and us rolling this out to our customers. If you want to upgrade early, you can do so easily from the Dashboard.
Simply visit the site in question, and, if an update to the WordPress core is available you'll see this highlighted as shown in the screenshot above. Click the 'Update Available' link to begin the process.
Without further delay, and in no particular order, let's run through some of the standout features and updates in WordPress 6.3.
Try our Award-Winning WordPress Hosting today!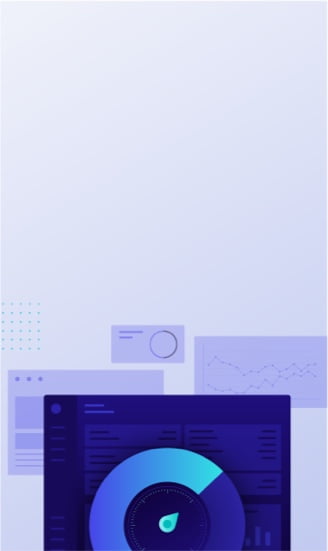 The Site Editor Rules!
As mentioned above, the WordPress team have been primarily focussing on putting the finishing touches to the Site Editor in this release. The vast bulk of the changes you'll see revolve around this. Let's look at a few.
Site Editor Navigation
A more consistent, easy-to-use experience awaits thanks to updates to the Site Editor navigation. Previously, only a limited number of actions could be accessed via the Site Editor Nav bar. Now, in 6.3, new items are included such as:
Navigation
Styles
Pages
Templates
Patterns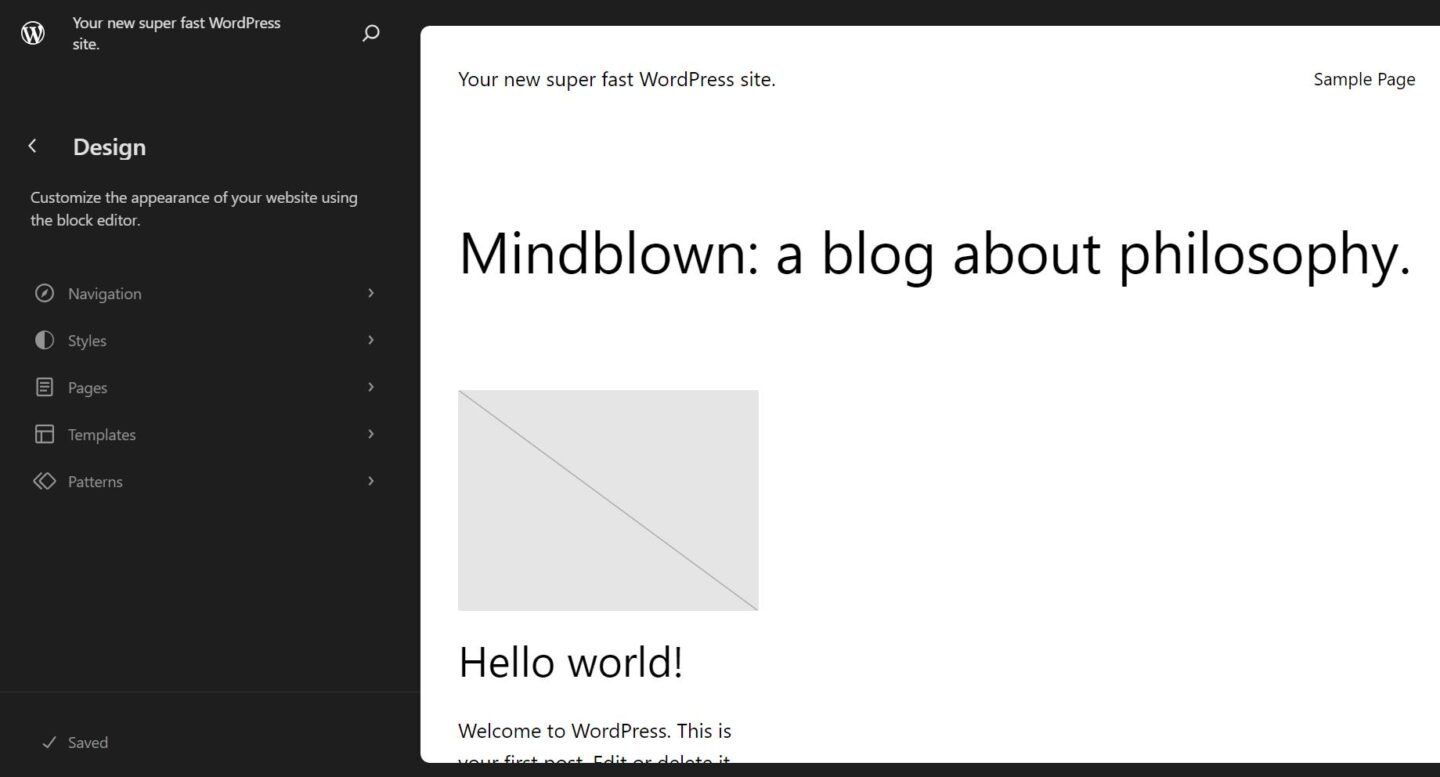 This update gives you fast access to the front end editor allowing you to make changes across the vast bulk of your site. Previously, this editing experience felt somewhat fragmented… and it was. But, as we reach the end of this development phase, we see these updates finally being consolidated in a user-friendly manner.
We also see the addition of a search function (see above) which allows you to more quickly find what you need in the site editor.
Site Editor Page Editing
Previously, you needed to dive back into the WordPress Admin to view and then edit pages on your site. Now, thanks to the revised Site Editor menu, you can view and edit pages without needing to do this. From the Site Editor, simply select 'Pages' and then the page you want to view/edit. We really like this… being able to jump from page to page quickly is important when making updates and helps ensure the Site Editor is useful on a day-to-day 'site update' basis, rather than solely for more major design/build tasks.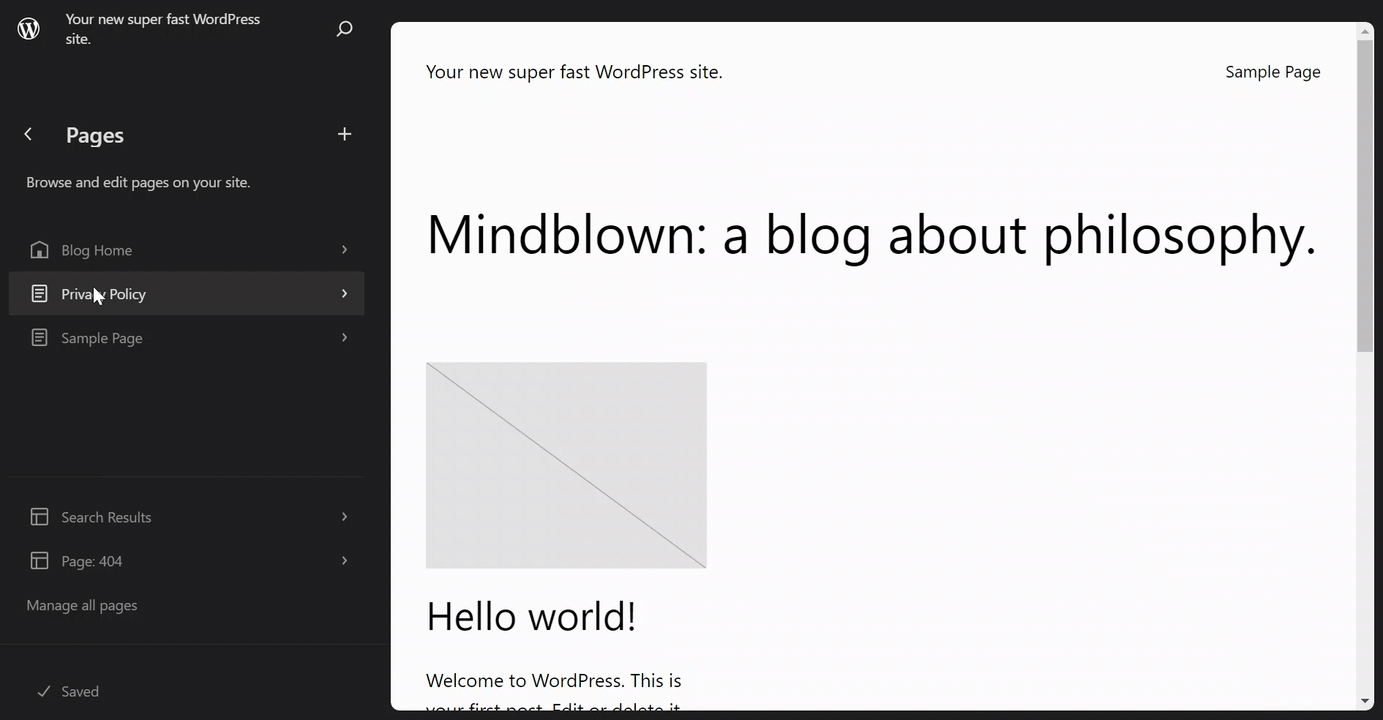 Great job on this one WordPress!
Updated Pattern Management
If you use patterns as part of your website design, then this update is for you! Using patterns site-wide just got a lot easier with access to these now available via the Site Editor. You can apply these across your site, update/create templates and much more.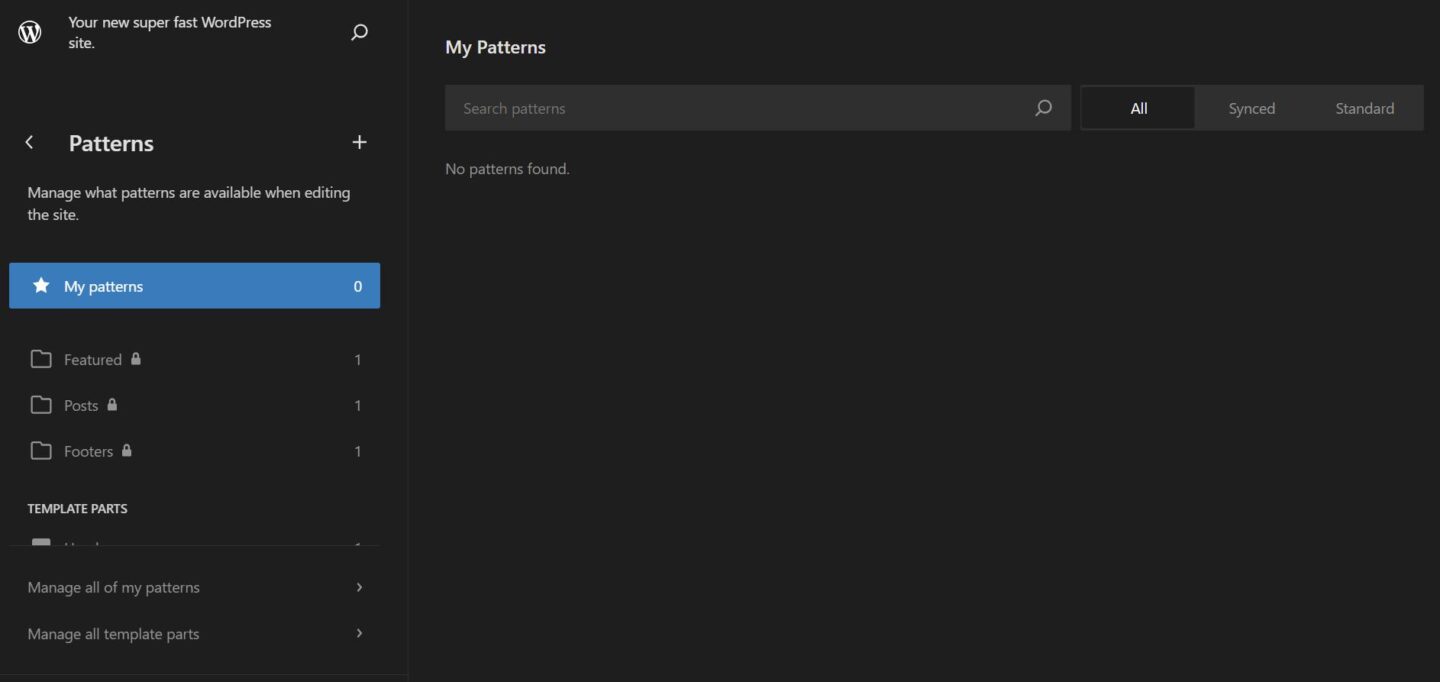 Control Nav Menus Straight from the Site Editor
Navigation is a crucial part of any website. Much like page management however, prior to WordPress 6.3 you could either add a Nav block or edit menus via the Admin screen.
Once again though, the Site Editor now also includes the ability to directly edit/build menus. To get started, open the Site Editor, and then click on 'Navigation'.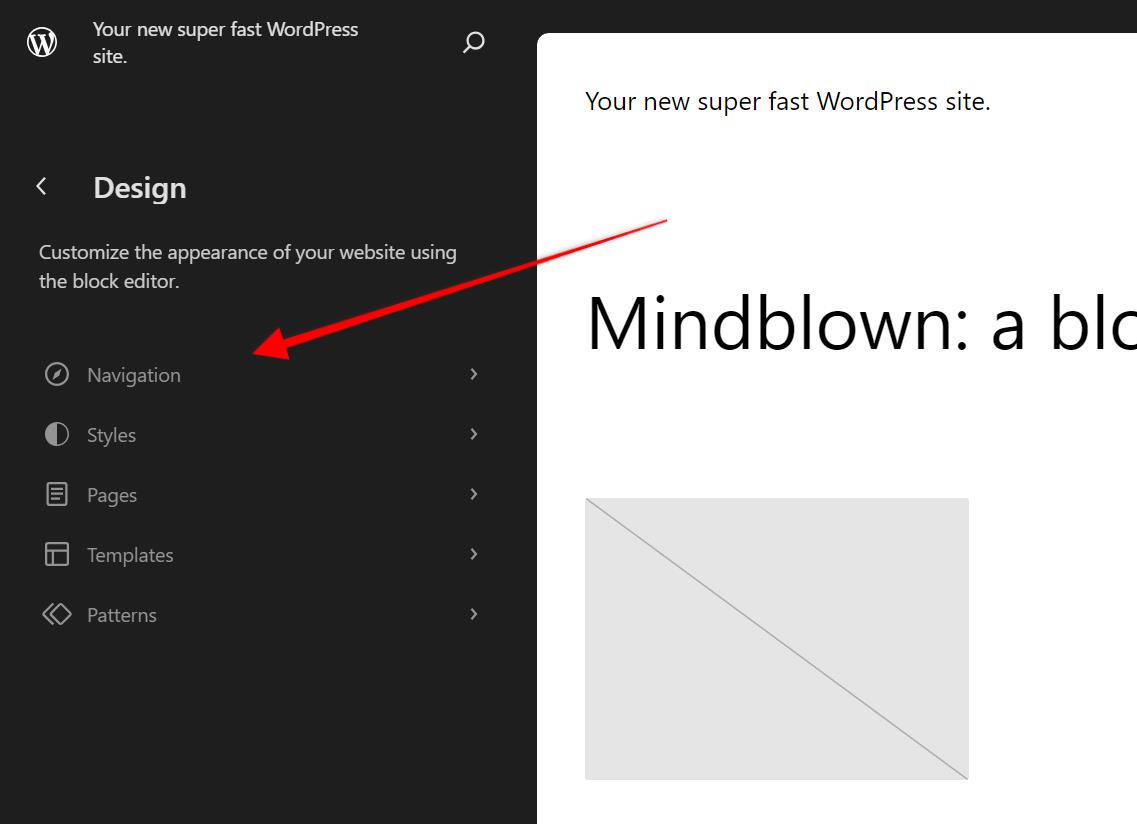 You'll now see your site pages listed. WordPress auto arranges these for you but of course, you're free to move these around by either dragging them or clicking on the 3 dot icon alongside each menu item to reveal a 'move up', or 'move down' control panel.
Update your Style
We love the Styles option again found under the Site Editor menu. Click on this and then select from the previews to quickly see how a new style will look across your site. This is a great way to get the feel for design changes before pushing them live.
New Blocks
Blocks are at the heart of the Gutenberg experience so it's no surprise to see that these are continually innovated, improved, and added to. In WordPress 6.3, two brand new blocks join the collection.
Details Block
The Details block is a little bit like an accordion widget. Content is hidden until a user clicks on a dropdown arrow to reveal it.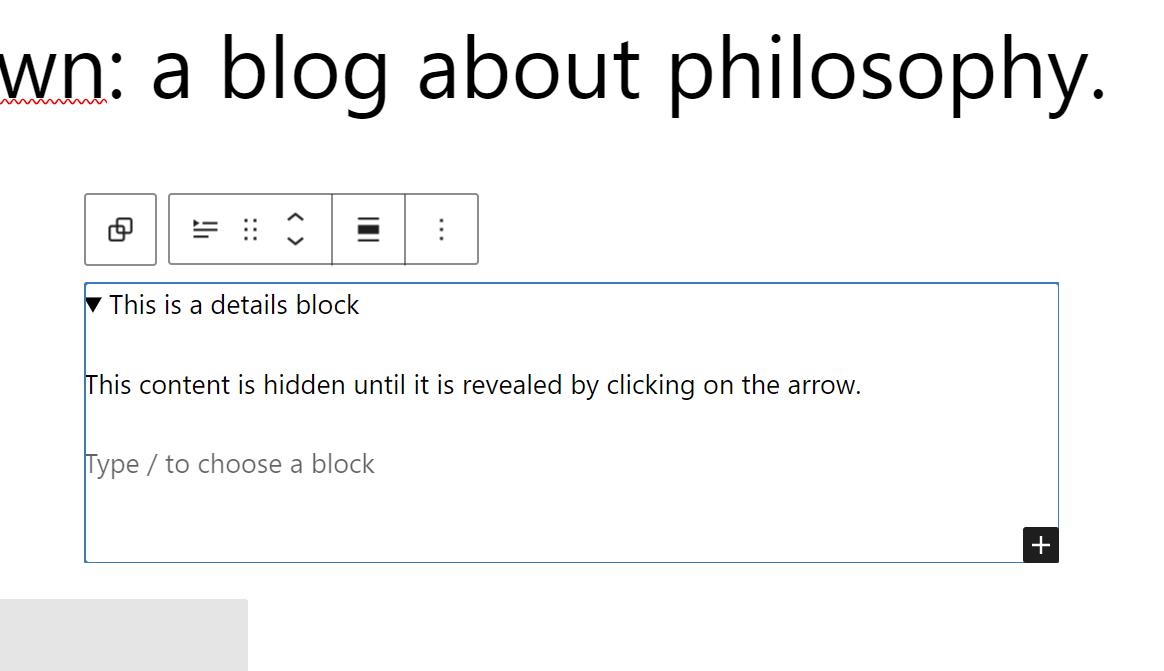 These can be used to create an FAQ section on a website (for example).
Footnotes Block
The footnotes block provides a quick way to add content such as references or links to resources at the bottom of a page/article. Prior to the addition of the Footnotes block, the only 'easy' way to add these was with a third-party plugin. As any regular user of WordPress should know, plugins = bloat, and the fewer you can use the better. It's always great when features get bundled into the core and allow you to further streamline your WordPress website without the need for using third-party plugins.
Image Aspect Ratios
Images play a huge role in how any website looks. Being able to manipulate these directly in WordPress can save hours of time and effort. With WordPress 6.3, you can now change the aspect ratio of an image directly via the Image block 'Aspect Ratio' sub-menu.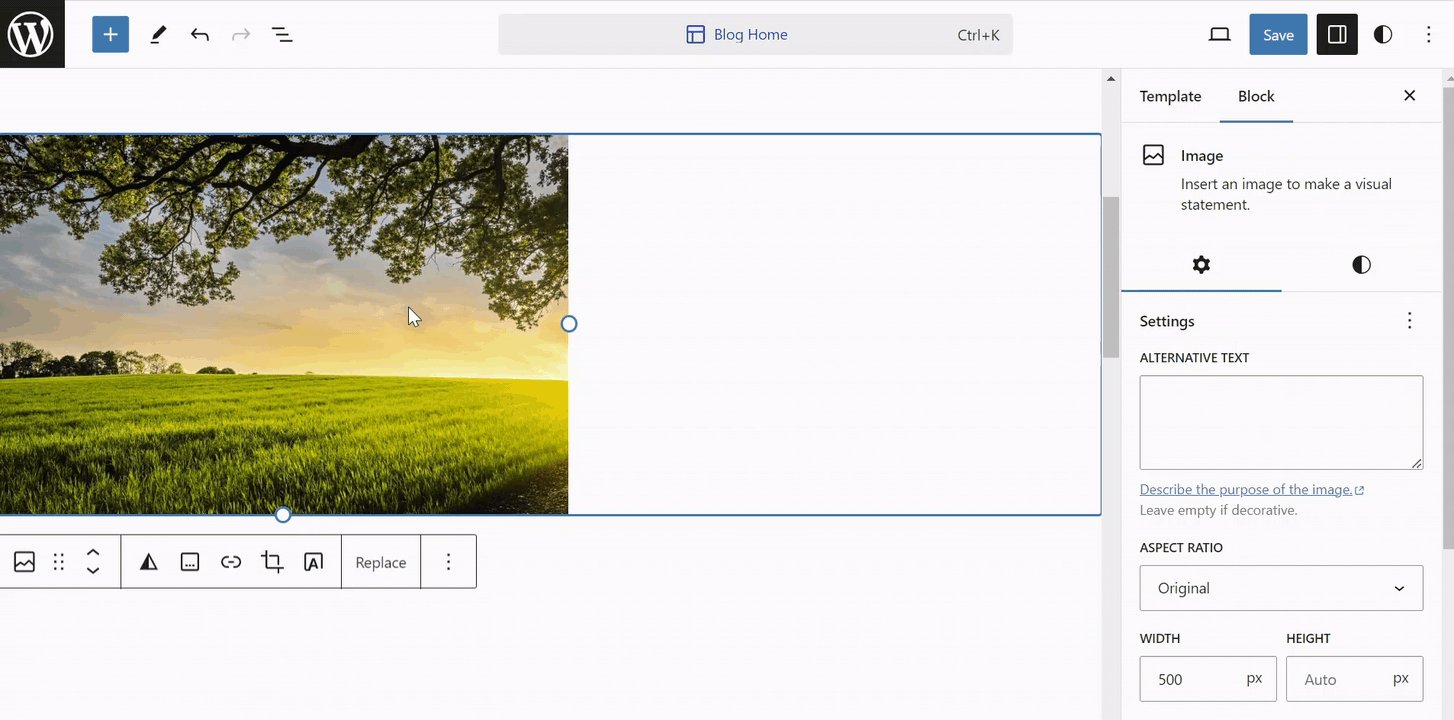 New WordPress Command Palette
The new WordPress 6.3 Site Editor really is working hard to try and ensure it's as close to a 'one-stop shop' for designing and editing your WordPress website as possible. It's come a long way since its initial inception. To round off this phase of the Gutenberg project, WordPress has released a Command Palette, which is designed to speed up finding settings, pages and more.
To access this go to your Site Editor and use the 'ctrl + k' or 'command + k' keyboard shortcut. You'll see the Comand Palette pop right up.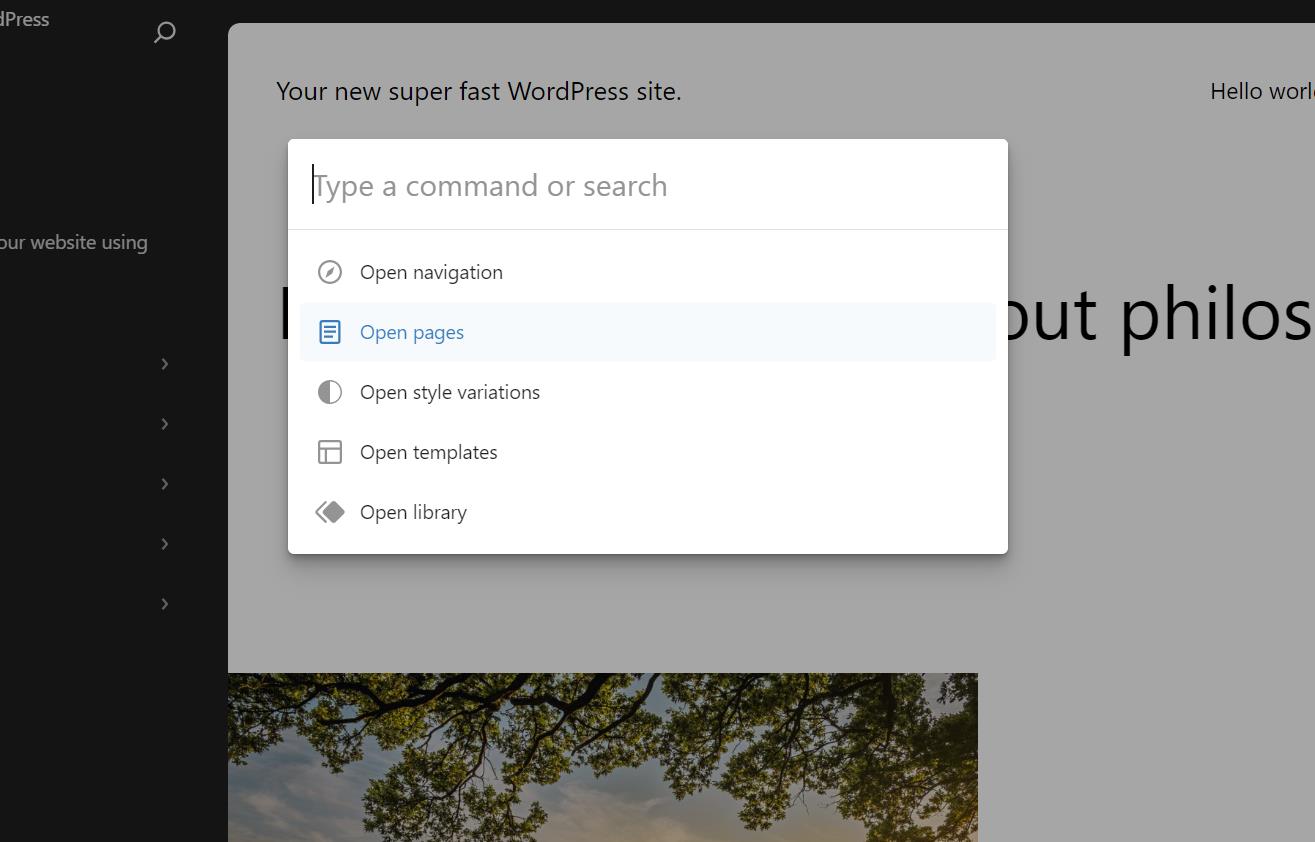 There is also an API for developers to allows them to register/de-register commands. Once the Command Palette becomes part of your routine, you'll find it definitely has the ability to speed up your workflow.
Say 'bye' to PHP 5
With the release of WordPress 6.3, we say a final adieu to PHP 5. This means that at a minimum, PHP 7.0.0 is now needed (although in reality, you should be using PHP 7.4 or higher).
Automated Rollback
There is always the possibility of a theme or plugin update causing issues with your website (which is why you should always have high-quality backups!). Now, when you manually update your site and this update fails (for whatever reason), WordPress will automatically roll back this update. This ensures your website remains accessible to users.
WordPress 6.3 Recap
WordPress 6.3 marks the start of a new chapter as the WordPress team now begins work on Phase 3 of the Gutenberg project which is focussing on collaboration. It's been great to see how the Site Editing experience has matured over this period into what is now a very user-friendly site editor and we are looking forward to seeing what the team has in store for the next iteration of WordPress!
Start Your 14 Day Free Trial
Try our award winning WordPress Hosting!