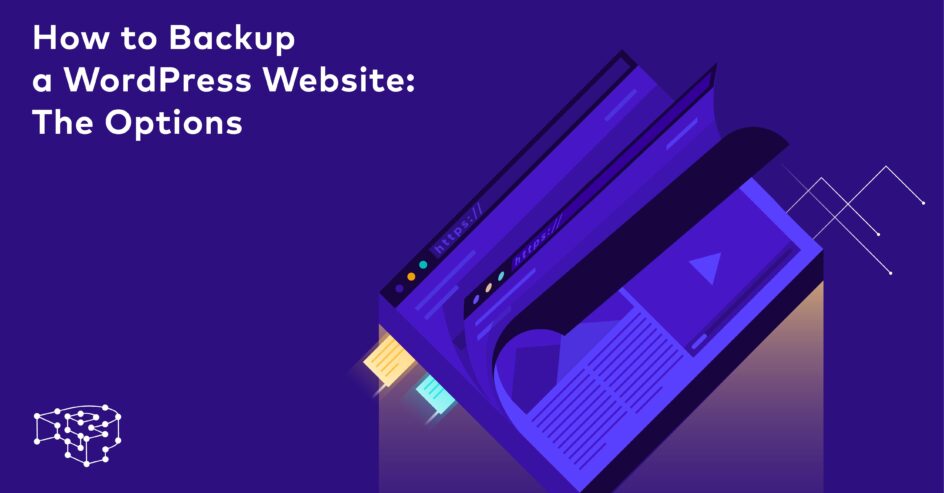 Is backing up your WordPress website important? Whether it's a small website or blog or a big WooCommerce store, odds are you've spent a decent chunk of time and money building your WordPress backup it right?
As such, it's always surprising to find how few people take WordPress backups seriously. There seems to be a quiet assumption that because the website is saved on a server somewhere, it's somehow bulletproof. Hacked websites are things that happen to other people surely?! Data deletion doesn't really occur regularly, does it?
Well, let's get one thing straight… website backups are absolutely vital. Incredibly important. Totally necessary! Depending on where you host your website, the odds of suffering data loss or a hacking event (particularly with WordPress websites) can be surprisingly high.
Why do so many people fail to backup their WordPress Website?
One of the many reasons people seem to be relaxed about not backing up their WordPress website is because they think it wouldn't take long to rebuild their site or repair the damage caused by a hack in the 'unlikely' event of this happening.
In a way, this is understandable, especially for DIY websites. This illusionary standpoint comes from the fact that WordPress websites tend to be built piece by piece. Updates are made gradually over a course of weeks or months. Cosmetic tweaks get done in a spare 5 minutes. Over time you end up with a website that you are proud of and, in the case of a business WordPress website, represents your brand well.
Take a step back however and you begin to realize the sheer number of hours (potentially hundreds!) that have been poured into building your WordPress website. A simple server failure could wipe all that work out in an instant.
If you're a blogger, that's all your articles gone, comments deleted, backlinks ruined. In the case of a business, your brand reputation is on the line. Or worse, if you are running a WooCommerce store that 'simple server failure' is now costing you $$$'s in lost sales. Plus, let's not forget the mountains of stress that this is likely to cause!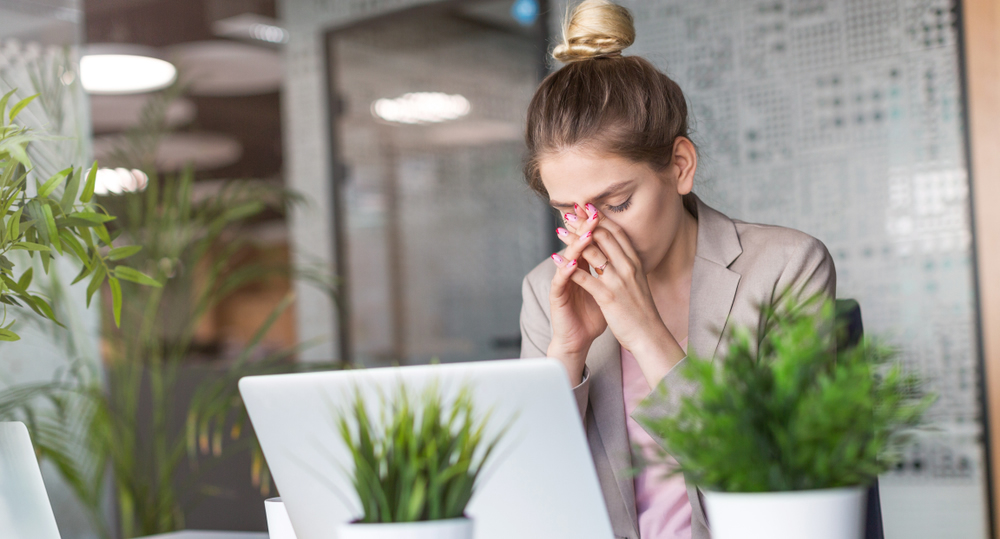 Still not convinced that backing up your WordPress website is worth the time and money? We hope you reconsider asap! And to help, we've listed a few backup solutions for you to consider.
WordPress Backup Plugins vs. WordPress Hosting Backups
Before you are able to choose a WordPress backup solution you need to first decide do you want to backup your WordPress website using a third-party plugin or would you rather backup your site at the server level via your WordPress Hosts backup solution?
Host your website with Pressidium
60-DAY MONEY BACK GUARANTEE
SEE OUR PLANS
The answer, as with many things in life isn't particularly simple. To be able to better make this initial decision let's look at the difference between the backup options.
WordPress Backup Plugins
Anyone familiar with WordPress will know what a plugin is. In a nutshell, it's a quick and easy way to extend the functionality or add features to your WordPress website.

WordPress backup plugins have been available in various formats for quite some time now. They offer backup solutions that usually run independently from your WordPress hosting. In other words, you can host your website with pretty much anyone you want and then use a WordPress Plugin when backing up your website.
Pros
Flexibility -Because the plugin backs up your WordPress site independently of your host you can host your WordPress website with the best host for you.
Portability – If you decide to move hosts, your backups aren't affected.
Choice – There are lots of backup plugins available with a variety of different features allowing you to choose the best one for you.
Cons
Cost – Good backup plugins are often chargeable (even if a freemium version is available it tends not to be as feature-rich).
Functionality – Quality can vary and compatibility with your web host isn't guaranteed which can result in failed backups.
Complexity – The responsibility for configuring and testing the backup plugin is on you. Frequency of backups, backup locations, number of revisions and status notifications are just some of the settings you'll need to deal with to get the most out of a plugin.
Storage – Some plugins do not have a default retention policy so backups pile up upon backups… you can sometimes find 40GB or more of data sitting on a server just from backups alone resulting in you paying more for hosting storage.
Server Load – Backup Plugins can cause excess server load which can result in your site running slowly or even crashing.
WordPress Host Backup Solutions
At the other end of the scale, some hosting providers offer WordPress backups as part of their package. Depending on the host, these might be a feature that is heavily promoted or a footnote in their T&C's.
Typically, any WordPress Hosts provided backup solution will in some way be integrated into the Host's systems and as such, you will not necessarily need to install any third-party plugin to backup your WordPress website.
Pros
Ease of Use –As the WordPress backup system is integrated it should be easier to use.
Set and forget – Very often, WordPress host-provided backup solutions run automatically meaning the most you might have to do is enable it to run.
Effectiveness – Good integrated WordPress host backup solutions will likely do a great job of backing up your WordPress site and allowing it to be easily restored.
Cons
Data Export – Some, not all will prevent you from downloading a copy of your WordPress backup.
Quality – Not all WordPress host backup solutions are created equal and the reliability of the system is open to question.
Inflexibility – You are tied to your WordPress host if you want to take advantage of their backup system.
It's incredibly important to note that not all hosting providers backup 'solutions' are in any way watertight. They might be touted as a feature but that doesn't necessarily mean they will work well. For example, we found one Hosting provider (who will remain nameless!) who mention in their small print that 'backups are a best-effort attempt'. In other words, don't come complaining to us if your backups don't work!
Also, make sure you look for 'Offsite Backup Storage'. Some hosting providers tout that they offer backups but this data is stored on the same server as the site, somewhat defeating the object of having a backup.
Let's take a look at a few of the options.
Backing up your WordPress website with Pressidium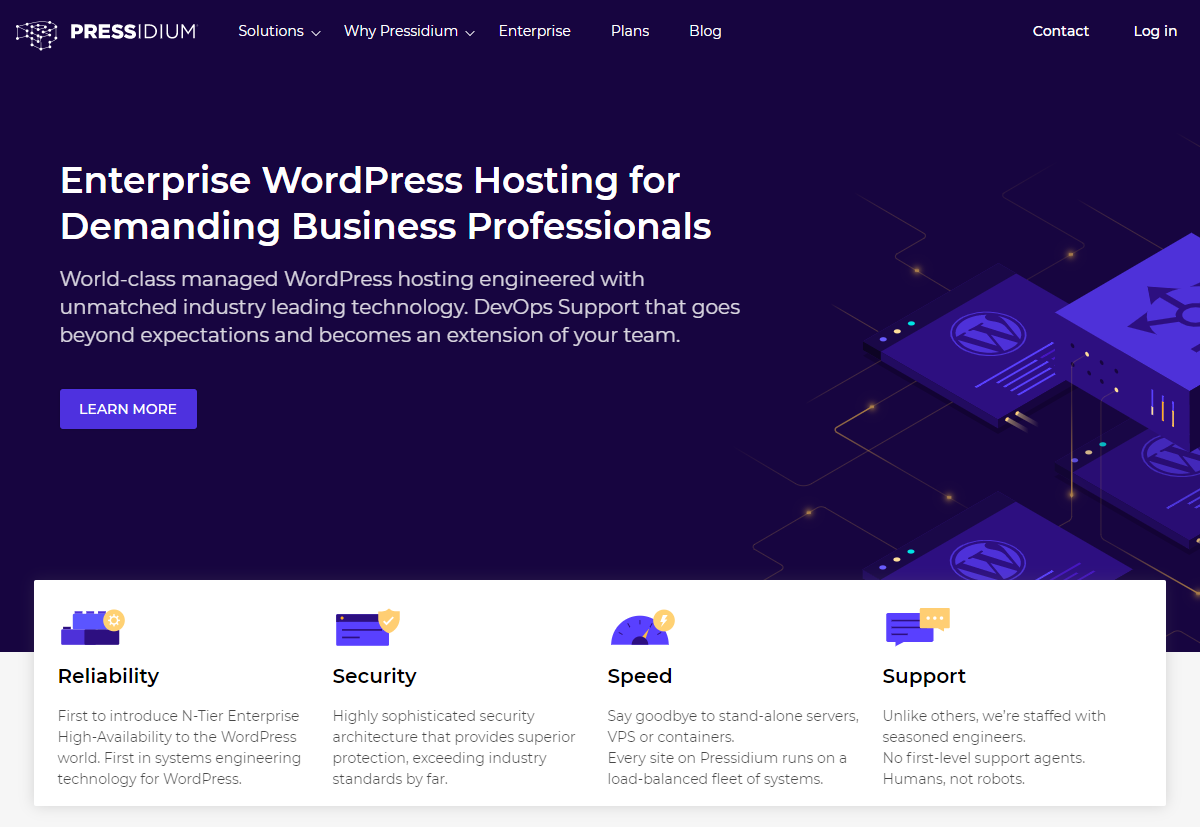 Yes, we're probably a bit biased but don't let that stop you reading! When it comes to WordPress backups, our Pressidium Managed WordPress Hosting on Enterprise Architecture doesn't mess about.
The Pressidium platform was built from the ground up to offer an unbeatable WordPress hosting solution. As one of our clients recently described it, it truly is the 'Rolls Royce' of WordPress hosting. And a managed WordPress host simply wouldn't be worth anything without a phenomenal backup system.
Designed to be as easy to use as possible, backups of your WordPress site begin automatically (yep, you don't even have to switch them on) from the first day your WordPress site is loaded up. There is no additional expense, no 'storage fees' and nothing to worry about.
WordPress backups on Pressidium are approached in two ways:
Instant Backups
Anyone who has built a WordPress site will know the feeling of dread as they install a plugin, or tweak a line of code only to find that their previously 'perfectly working' website is now broken! And it can happen so easily!
What with plugin updates, updates to the WordPress core, Theme file updates and then just day-to-day work on the site, it's only a matter of time until you hit upon an incompatibility that causes an error. What should have been a 30-second job updating a plugin now turns into a laborious exercise of trying to unpick the damage that has been caused to your website.
With Pressidium Instant Backups, these fears are now a thing of the past. With just a couple of clicks, right from within your WordPress Admin, you can quickly create an instant snapshot of your website. You can label the snapshot and, in the event of any problems with the work you undertake on your website, can restore it quickly and easily.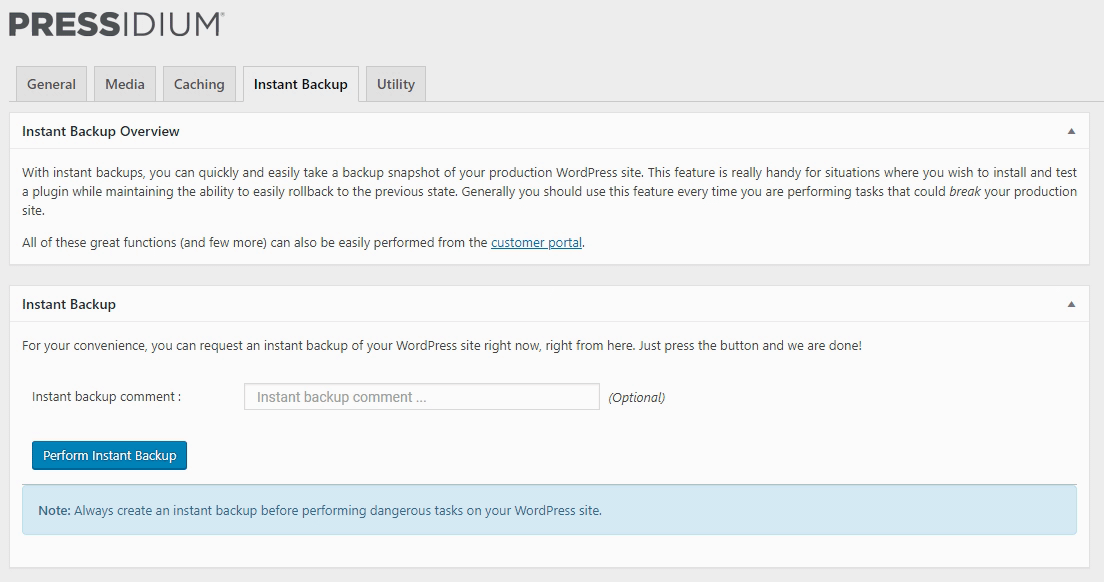 And we do mean easily… ease of use is something that is vitally important to consider when choosing a backup solution. Sure, XYZ plugin might promise to take a backup of your website but how easy is it to restore your WordPress website from that backup?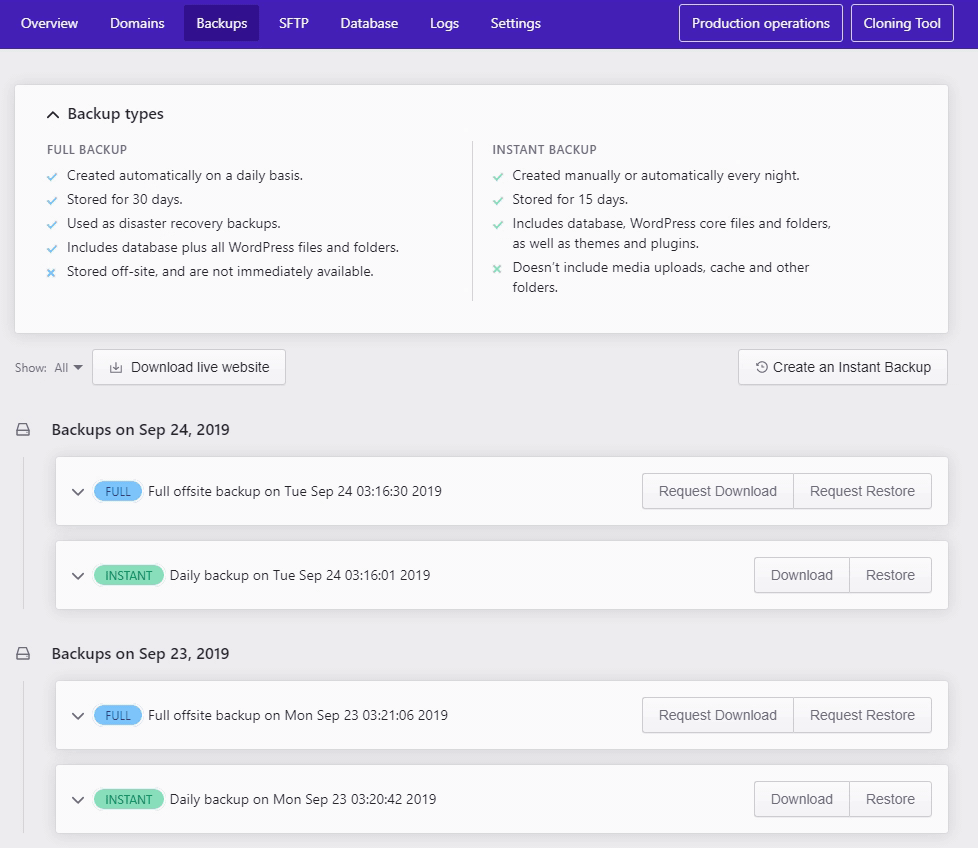 If it takes anything more than a couple of clicks and a minute or so to perform the restore then you have to question the value of the backup. Sure, it's better than nothing, but it's at times of pressure when backups can be at their most valuable (for example when your WooCommerce store is experiencing an influx of traffic thanks to that fab marketing campaign you just launched). A complex restore process that is also time-consuming just won't cut it!
Pressidium Instant Backups are quick, easy, reliable and effective. They can also save you a lot of time and stress! Yep, we love em!
Daily Offsite Backups
Because WordPress backups are of such importance, we have built another layer of protection into the Pressidium Platform: Daily Offsite Backups.
Daily Offsite Backups do exactly what they say on the tin… backup your WordPress website and store it safely 'offsite' (i.e. on a different set of dedicated backup servers). We take a backup of your site, including the all-important SQL database once a day. 30 days' worth of offsite backups are stored and replaced on a 30-day rolling schedule. So, in the event of disaster striking (or one of your team accidentally deleting a raft of pages from your site!), you can rest assured that your WordPress site can be restored to a previous version within a matter of minutes.
Pressidium Backup Features:
Daily full offsite backups of your WordPress website, stored for 30 days.
Instant snapshot backups of your site when you need them the most.
An ultra-reliable backup engine that takes an exact copy of your site.
Super quick restores from your backups… simply log into your control panel, select a backup and you're away. Your site will be restored to this backup within minutes.
You can also download a FULL copy of your WordPress backup files for your own safekeeping. You're not locked into the Pressidium system and your data is easily accessible whenever you want it. Backup Download Archives are available within moments via your control panel.
Find out more about our world-class WordPress hosting solution here.
Backing up your WordPress website with VaultPress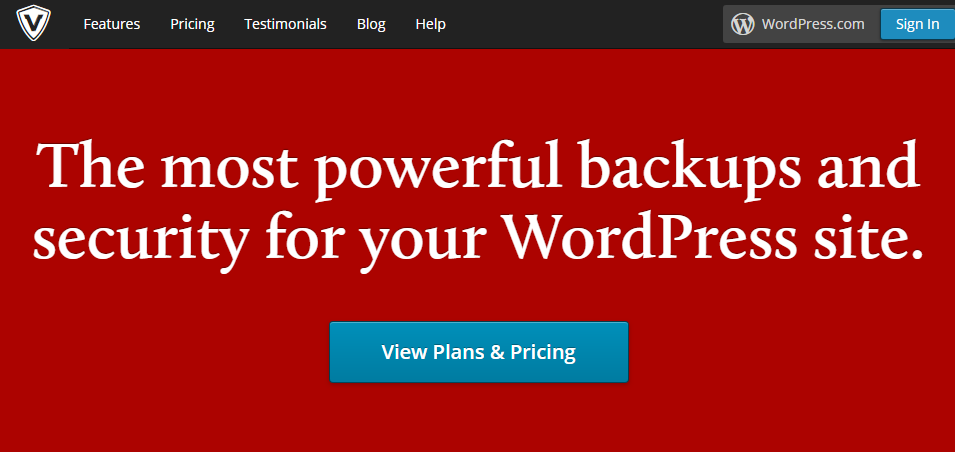 VaultPress offers an alternative form of WordPress backup solution that is worthy of consideration in your quest to protect your WordPress website. As part of Automattic, the team behind WordPress itself, it offers a robust offsite backup solution for personal websites or business ones such as a WooCommerce eCommerce store.
Powered by the Jetpack plugin, upon installing and activating the plugin you will be prompted to set up Jetpack. To do this, you'll need to log in to your WordPress account (or create one of these if you don't have one).

The next stage is to purchase a subscription… at the time of writing a 'Backup Daily' plan is just under $96 for a year.
Beginning a Backup
Once you're finally in, you can begin to configure the plugin. Initially, VaultPress will undertake a full backup of your site with just the plugin installed. However, if you want to take advantage of faster backups and one-click restores then you've got a bit more to do.
Step 1 – Choose a 'Remote Access' option from SSH, SFTP, Key-based authentication or FTP. Which option works best will depend on your web host and what they make available to you.
Step 2 – Enter your credentials for your chosen Remote Access option. VaultPress will verify it can connect with your website.
Step 3 – Test the restore process from the control panel.
Pros and Cons
VaultPress is a well-regarded backup solution although not without its critics. How well it works for you will in most cases be dictated by how good your hosting is. Because VaultPress is a third party application it needs to be able to communicate with your web host's servers. There are a lot of factors that can cause major headaches including Reverse Proxy and Caching Server issues that will stop VaultPress performing properly.
Assuming you don't run into any install problems then VaultPress can offer a good backup solution if you are using a web host that doesn't offer dedicated WordPress backups on their platform.
Check VaultPress out at vaultpress.com
Backing up your WordPress website with ManageWP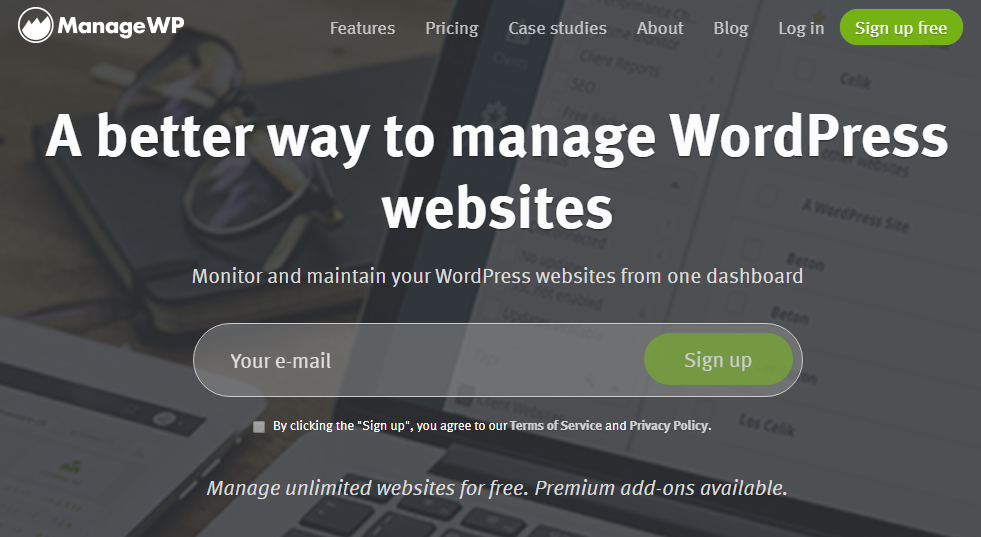 ManageWP has been on the WordPress scene for a number of years now. Conceived as an 'all in one' way to manage your WordPress website and is particularly useful for people or businesses who have multiple WordPress websites to maintain.
The dashboard gives you access to a variety of data about your website(s) including the status of plugins installed.
ManageWP connects with your WordPress website via its own plugin. Setup is pretty easy and, once you've created a free ManageWP account, simply involves adding your website URL to their system, entering your WordPress login credentials and you're good to go.
Beginning a Backup
ManageWP offers two types of backup. A free backup and a Premium backup service which runs at $2/month per website. The primary difference between the free service and Premium service is in backup frequency.
The free plan only takes a backup once-a-month whilst the Premium service backs the site up daily as well as allowing on-demand backups. Whilst a monthly backup is better than nothing, clearly, the Premium service is a must for those who take backing up their WordPress website seriously!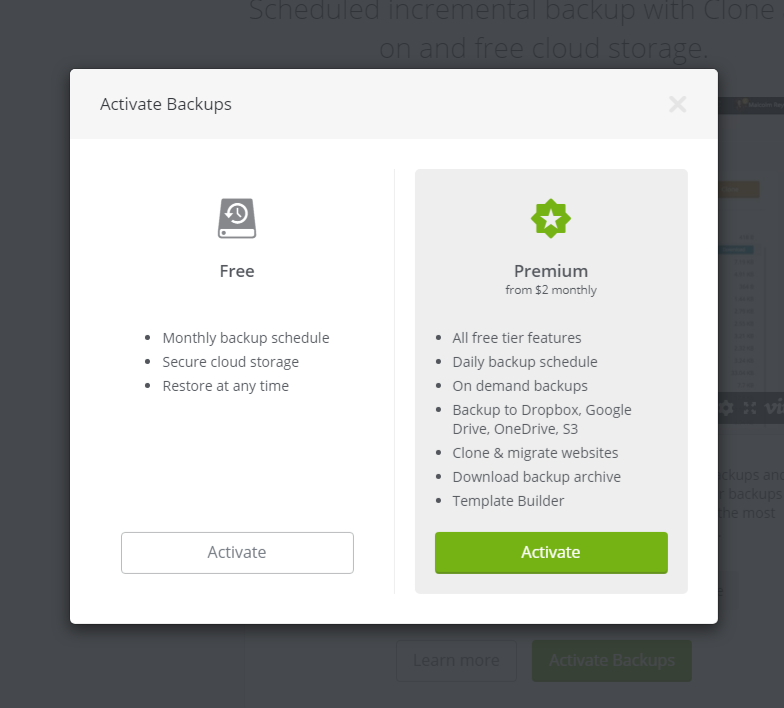 Restoring a site is relatively simple and can be initiated from within the ManageWP control panel.
Pros and Cons
As with VaultPress, as a third-party backup solution, its ability to successfully backup and perform restore operations ultimately rests on the quality of your web hosting and whether or not your web host has placed any restrictions on what actions a third-party plugin can undertake on their servers.
Whilst it's fair to say that the makers of ManageWP have done a great job ensuring their backup service is compatible with a variety of web hosts, it's equally clear that this isn't always the case. Their website provides some fairly detailed specs on what's required for optimal performance and the list is not for the faint-hearted!
The backup service does offer good value however and a nice bonus is the ability to be able to manage your website plugins from the platform (although we have to add that you can do just that via the Pressidium Platform as well!).
Check ManageWP out at managewp.com
Backing up your WordPress website with UpdraftPlus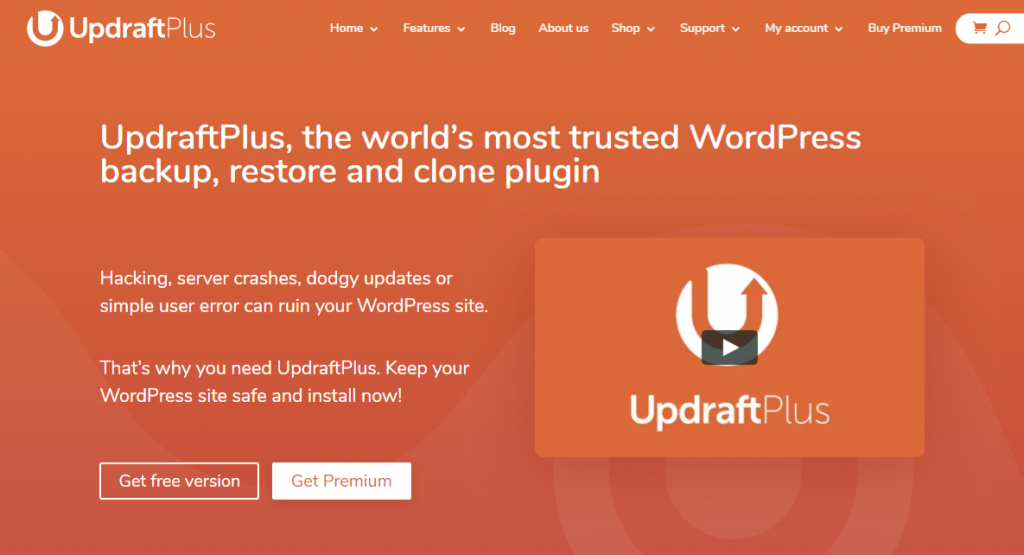 Described as 'The world's most trusted WordPress backup plugin', there is no doubt that UpdraftPlus has a dedicated following who rely on it to back up their WordPress website.
UpdraftPlus is much more plugin orientated than VaultPress and ManageWP in that the vast bulk of backup functions are performed via the plugin interface itself from within your WordPress Admin.
Both free and Premium versions are available with the free version being reasonably feature-rich. If budget is a major factor then UpdraftPlus offers a viable solution for you.
Be prepared to do some work though! Out of all of the WordPress Backup solutions we have looked at, it is definitely the most complicated.
Getting Started
Head over to the plugins page from within your WordPress Admin and search for UpdraftPlus. Install and activate the plugin. Head to 'Settings' and you'll find UpdraftPlus listed here.
When you open UpdraftPlus you'll be presented with a backup screen and a walkthrough tour which will guide you through the process of taking your first backup. The nice big blue 'Backup Now' button is easy to find… hit this and you're away.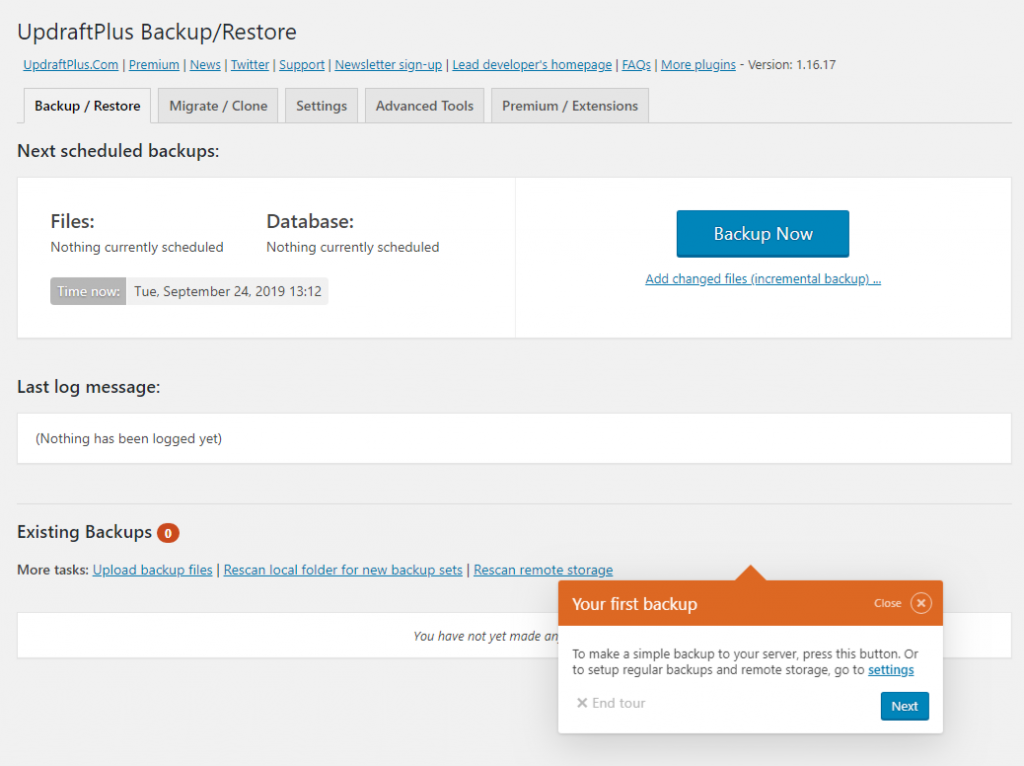 So far, so easy.
Offsite Backups
UpdraftPlus defaults to backing up your WordPress website to your own server. It is incredibly important to note this. Whilst a backup to your own server can help you out if your site breaks due to user error or an incompatible plugin, it does not protect against a server hack or server data deletion. Under these circumstances, your WordPress backups could easily get deleted alongside your website rendering your backup, well, useless!
To guard against this, UpdraftPlus offers you the opportunity to back up your website to an offsite backup location. The choice of offsite backup locations is impressively vast and includes Dropbox and OneDrive as well as Amazon S3. You can also choose to backup to UpdraftPlus's own 'Updraft Vault' which is a Premium service starting at $70 a year for 15GB of storage.
Whichever you choose to use, you'll need to carefully follow the steps to connect with your chosen offsite storage service and then test. Then follow the prompts to choose frequency of backups, how many copies of each backup to keep and what elements of your WordPress site you want to backup (for example Uploads such as images, plugin files and so on).
Ok, so perhaps 'Complicated' is too strong of a word to describe UpdraftPlus… maybe 'flexible' would be better! None-the-less, there are quite a few options that need configuring and more importantly testing before you can be confident that your website is backed up securely.
Pros and Cons
The free plugin is certainly feature-rich and one of the most popular choices amongst WordPress free backup plugins. And, if you don't mind taking the time to set up the plugin it offers a robust way to take backups of your WordPress website. The Premium plugin at around $70 a year offers users a range of extra features and don't forget to factor in offsite storage fees as well.
It's not a solution that we'd suggest novice WordPress users choose however. Feature-rich, yes, but 'plug & play', definitely not.
Check out UpdraftPlus at updraftplus.com
Reliability and Ease of Use of your WordPress Backup Solution
We've really barely scraped the surface when it comes to ways you can backup your WordPress website. WordPress users are now spoiled for choice which makes it even more surprising that so many WordPress websites aren't backed up. Why risk it?
So, how do you choose which is best for you? There are some core points to consider:
How easy is the solution to use?
How reliable is it?
How quick is it to use?
Does it work?!
The last point is perhaps the most important. In our experience, plenty of 'backup solutions' ultimately fail to deliver when it matters the most. You must, must MUST test your backup solution… the wrong time to find out if you can restore your site is AFTER something has gone wrong.
If you find that you're getting errors when restoring a site using your preferred backup solution then think long and hard about whether it is the right solution for you. Time is precious and spending hours messing around with a sub-standard WordPress backup product isn't worth it.
If you'd like to enjoy hassle-free WordPress backups along with blazing load speeds, site cloning features, built-in security systems and awesome 24x7x365 support for DevOps engineers who know what they're talking about then make sure you check out Pressidium Managed WordPress Hosting.
Happy Backing up!
Start Your 14 Day Free Trial
Try our award winning WordPress Hosting!
START YOUR FREE TRIAL
VIEW OUR PRICE PLANS