The first Social Experience Forum was held on the 17th of May in Athens, Greece. It was a Forum that brought together people from different businesses and industries, sharing the same passion for Social and Digital Media. It emphasised on enhancing the experience of the attendees through showcasing fascinating tales, challenges, and personal stories from the Social and Digital Media World.
Speakers reported on their personal and professional experiences coming from a range of versatile and different industries. From successful YouTube Channels, fashion blogs, and satirical Theatre to Influencers, Start-Up Consultants, Managers and inspiring Branding Strategists.
Brands appeared on the stage showcasing their aspirations, their struggles, their worries. They presented the obstacles they had to overcome, the restrictions arising and the solutions they came up with. Elaborating on a range of vital issues, from choosing the right platform for their audience to fabricating the perfect hashtag that skyrocketed a campaign. From calculating ROI to learning to protect your brand (focusing on the case where a brand is a person). From overcoming failure when it crosses your path to visioning without restrictions and to constantly evolving no matter what. And finally, receiving Peter Economides's valuable insight regarding Consistency, Relevance, and Agility, the three words summing up a brand's biggest achievements and challenges.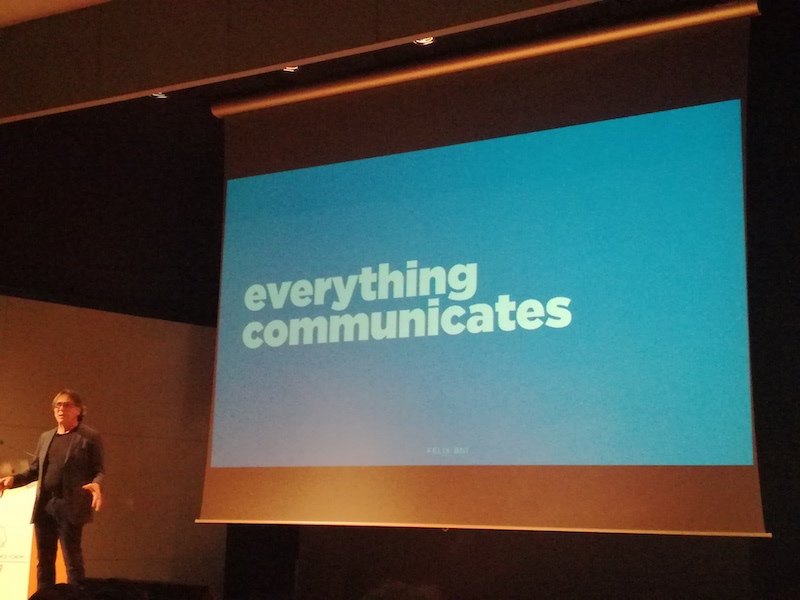 The hospitable venue of OTEAcademy was the right place for networking during the breaks and the ideal stage for some very insightful speeches and presentations.
Useful takeaways we got from the Social Experience Forum
Brands should be choosing their niche and their channels carefully and wisely. Not all channels suit your brand!
Focus on and invest in the value of user-generated content. Where possible, let your users/customers do the storytelling for you.
Facilitate experience-based storytelling.
Where there are restrictions surrounding certain industries, don't stumble upon those restrictions. Use them as an opportunity to become more creative.
Never underestimate the power of #Hashtags.
In cases where a brand is a person, an Influencer or when personal branding is involved
One should know their limitations and one should set strict standards to which they always should abide.
Do not get carried away and do not lose track of yourself, your beliefs and your aspirations.
You need to exercise self-discipline, self-consciousness.
You must learn to say no to tempting business proposals that do not agree with your brand.
Be personal. Posting about things that truly matter to you. Shape your brand's authenticity and character. (When you are happy, show your happiness, when you are sad, show your sadness. It's the tiny grains of your true self that the followers appreciate in you and it's how immediacy and directness are nurtured).
Live Outside Social Media so that you will have something interesting to post about. (Remember true life is out there..)
Collaborate with the right people.
To all brands keep in mind:
Everything communicates.
Have empathy and listen to your audience.
Be a constant learner, evolving and learning from your mistakes. When failure crosses your path, use this knowledge to move forward and to keep on envisioning without constraints.
Be realistic about what you aspire to scale to, as a brand.
Strive to grasp the bigger picture and then act accordingly.
Be authentic and true to yourself-to your brand.
To put it in the words of Aristotle, as they were presented in the Forum during the inspiring and witty presentation of Peter Economides, a brand should primarily focus on showing three vital key characteristics; Ethos, Pathos and Logos. In other words, Ethos should be about Consistency, about the ethics a brand stands for, Pathos should be about Relevance and creating an emotional response about your brand and Logos should be about your brand's logic, its capacity to show Agility.
Looking Forward to Next Year's Social Experience Forum!