Domain authority (DA) is a metric that measures the overall "authority" of a website, and it's one of the most crucial SEO factors. DA is determined by evaluating a site's inbound link profile and scoring it based on various factors, including the quality and quantity of links.
DA refers to a website's rank on a 1-100 scale. The higher the rank, the more credible and authoritative the website is. And the more likely you are to rank highly in search results. Google uses DA to decide whether your site is worthy of better search rankings.
There are various ways to increase the domain authority of your WordPress website. In this article, we'll share five tips on doing just that.
Keep reading!
1. Create Linkable Content
Quality content is key to a successful online presence. You need to create content that people will find interesting and hopefully link to. There are two approaches that you can use to create this type of content.
One approach is to create original content that doesn't necessarily align with a keyword. Let me give you an example of an article.
In 2020, Rand Fishkin published an article about zero-click searches on SparkToro. The article was based on original research. It revealed that almost two-thirds of searches on Google don't result in a click-through from the search results.
Essentially, Google provides the answer to a query from the search results pages. Or, Google offers a service that fills the needs of a searcher, meaning they don't click through to a site.
The research generated a lot of discussions within the SEO community.
Try our Award-Winning WordPress Hosting today!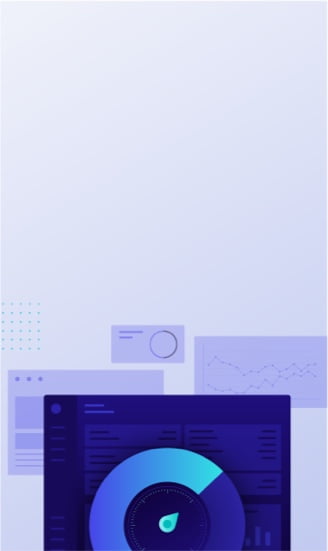 Over 1,100 sites have linked back to the research. That includes links from companies like NY Times, Business Insider, Fortune, and more.
All of those links have boosted the DR of SparkToro.
Creating interesting content like this is one way to boost your Domain Authority.
Another approach is to create content around topics that people want to cite. For example, you might create a list article about social media statistics. People love to link to this type of content.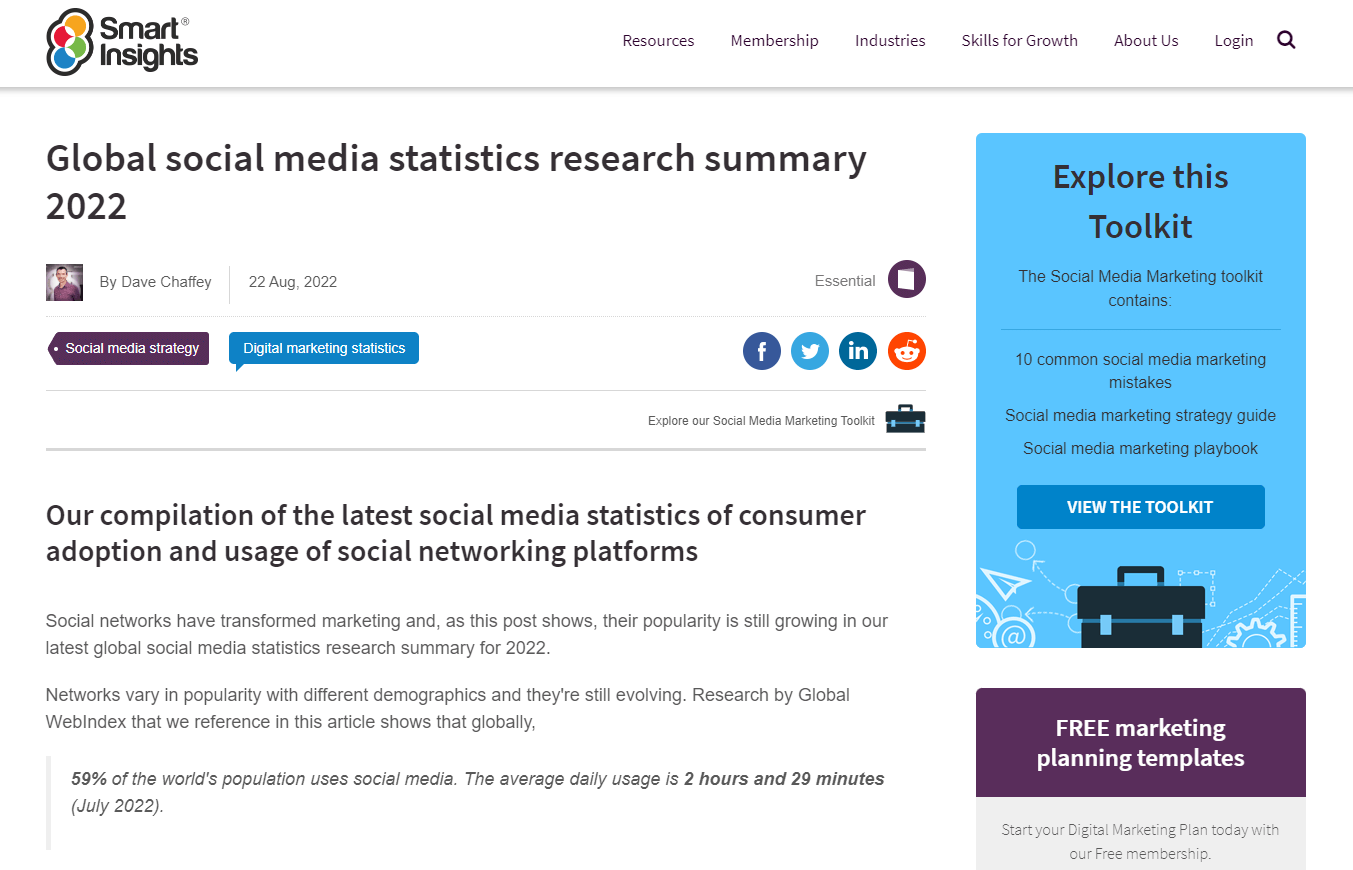 For example, this article by Smart Insights about "social media statistics" has links from 5,850 domains. An article on the same topic by Hootesuite has links from 2,344 domains.
Here's how to create this type of content:
Think about content people would find useful in your niche
Spend time researching the content and creating a great article
Do outreach to promote your content
Build backlinks to this content to help it rank
Ensuring the content is high quality is really important. You can use a tool like Writer that has style guide templates to ensure you're creating consistently high-quality content that aligns with your brand.
The AI writer functionality can also speed up the content creation process. That's handy if you're looking to maximize your productivity.
2. Find Quality Backlinks
When it comes to backlinks, quality matters just as much as quantity. A backlink from a high DA site in your industry will be worth more than ten low-quality links. High-quality backlinks will help you increase domain authority, drive organic traffic, and boost your brand's visibility.
But how can you find quality backlinks that will help your business succeed? Here are a few tips:
Use SEO tools like Moz and Ahrefs to find websites with strong backlink profiles that are likely to link to your content.
Conduct a backlink analysis of your competitors to find authoritative links.
Reach out to these websites and ask them to link to your content. Ensure you provide them with a compelling reason to do so (e.g., high-quality content, valuable, or relevant to their audience).
Publish link-worthy content that naturally attracts high-quality links from websites. This takes time and effort, but it's well worth it in the long run.
Use social media platforms like Twitter and LinkedIn to share your piece of content with a broader audience. People who see your content as valuable may be more likely to link to it from their website.
However, before linking to any website, be sure its content is relevant to your website's content. Also, watch out for sites with a high DA but low relevance. These could be sites trying to manipulate their domain scores by linking to many unrelated sites. A link from one of these sites could do more harm than good, so it's best to avoid them altogether.
Last but not least, try to build relationships that can lead to backlinks. Focus on building relationships with influencers and other relevant websites in your industry. When you provide valuable insights and contribute to the conversation, other website owners will likely link to your content more.
You can do this by guest posting on relevant blogs, participating in forums and discussion groups, and leaving comments on popular blog posts.
3. Improve Page Loading Speed
Page loading speed is a critical component of overall website performance. Faster pages lead to better user experiences, increased conversions, and higher domain authority scores. This means your audience is more engaged with your content marketing and Google notices.
Several ways to improve page loading speed include optimizing images, reducing HTTP requests, and using a content delivery network (CDN). In addition, web developers can use caching mechanisms to store static files on the user's computer, further improving page load times. These are all easy changes that can make a significant impact on your website's performance.
Additionally, ensure that you only include necessary elements on each page. Too much clutter can slow down your page loading time. Focus on creating concise and user-friendly content. This will ensure your visitors stay engaged with your site, improving your domain authority score and bottom line.
4. Improve Social Engagement
Increasing social engagement will help you increase the domain authority of your website. The more people share and like your content, the more credible your website will appear to search engines. Additionally, social media can be used to build links back to your website, which also increases domain authority.
There are several strategies you can use to increase social engagement. One strategy is to host events that encourage social interaction. This could involve hosting a party, picnic, or game night.
Encourage your followers to engage with your content by asking questions or inviting them to participate in polls. Host challenges or contests on your social media pages. You can also offer incentives for followers who engage with your content.
Additionally, ensure that all of your social media platforms are updated regularly. Make sure that you are posting interesting and engaging content. Use catchy headlines and provide valuable information, including multimedia elements like videos and infographics. Using social media to grow brand awareness is a great way to get people talking about and linking to your site.
5. Make The Site Mobile-Friendly
Making a website mobile-friendly is vital since more people use their phones and other mobile devices to access the internet.
Also, when a site is mobile-friendly, it makes it easier for people to view it on their phones or tablets. This can help to improve the user experience and increase domain authority.
There are a few ways to make your website mobile-friendly. One way is to use a responsive design. With a responsive design, the layout of your website automatically adjusts itself to fit the screen size of the device being used. Another way is to create a separate mobile version of your website, which will display differently on devices with smaller screens.
Also, make sure your images are sized appropriately for mobile devices. And finally, use a mobile-friendly navigation menu. Several plugins like WPtouch and mobile themes and services can help you get started.
If you're unsure whether your website is currently mobile-friendly, you can use a few tools to test it. Google's Mobile-Friendly Test tool is one of them, and it's free to use.
Conclusion
Domain authority (DA) is a search engine ranking factor that is used to determine how authoritative a website is. A high DA score means that a website is more likely to rank higher in search engine results pages (SERPs).
You can increase the domain authority of your WordPress site by following these five tips:
Create Linkable Content
Find Quality Backlinks
Improve Page Loading Speed
Improve Social Engagement
Make The Site Mobile-Friendly
These tips will help you get started on the right path and improve your chances of seeing better rankings in search engines.
—–
About our Guest Author: Plamen Popov is the content and communications specialist for Writer, an AI writing assistant designed for teams. Plamen has previously worked to develop content marketing strategies for brands like MFG, Kinguin, Acronis, and Metrilo.
Start Your 14 Day Free Trial
Try our award winning WordPress Hosting!