Are there proven strategies that can help you recover abandoned carts?
Sometimes, opportunities will come knocking at your door but disappear as soon as you take hold of them. Some people show interest in many of your products, adding them to their shopping carts but end up leaving.
You have to do something to address this problem so that they can go ahead with the purchase. Apart from that, almost every e-commerce owner would want to build a thriving online business.
To decrease cart abandonment rates, you need to address these different factors. Making small changes helps you recover a significant part of the leads you might lose now.
We'll talk about the proven ways how you can recover abandoned carts and how you'll convert these into revenue:
What Are Abandoned Carts, and Why Do You Need to Recover Them?
Abandoned carts are shopping carts that are just waiting to be checked out. There are several reasons why you need to recover them. Some of the most promising ones are that you can get increased sales using this method quickly and efficiently.
Apart from that, if you want to boost your e-commerce conversions, abandoned carts are the critical areas where your potential revenue lies.
1. Make the cart visible and noticeable
Most online shoppers put certain products on their carts and review them later. But in e-commerce, human attention spans tend to be short. Therefore, most people might forget that they've added something to their cart.
That's why you need to display on your WooCommerce store the current status of your customers. A great example of that is Amazon. Amazon will let you know the customer's cart status, subtotal, and products bought.
2. Implement an exit-intent pop-up
Pop-ups are those that show up suddenly on your window. You can use them for various purposes, such as gathering user data, emails, ads, notifications, etc. If you're planning to recover abandoned carts, you can show the customers' abandoned cart contents via pop-ups.
A lot of shoppers tend their purchasing decisions at the last minute. Reassure them that they've made the right choice to purchase from your store.
Adding intent exit pop-ups is an excellent addition to recovering abandoned carts and encouraging customers to go through with the checkout process.
3. Display reviews and recent sale notifications
Reviews play a crucial role in influencing online purchasing decisions on online stores. That's why it's important to have authentic product reviews strategically positioned on product pages. It also helps you feature the really good ones on your homepage as it helps improve your conversions.
You might have also seen notifications on e-commerce websites that show, "someone from this particular country bought some of your products."
This can be a motivating factor for users to go through with the purchase. It serves as a psychological push ensuring the users how valuable and in-demand your products are.
4. Offer multiple payment options
One of the primary reasons customers abandon your cart is not offering them multiple payment options. Ideally, you should offer payment methods like debit cards, credit cards, PayPal, etc. However, you first need to review this as every payment method have different charges.
Try our Award-Winning WordPress Hosting today!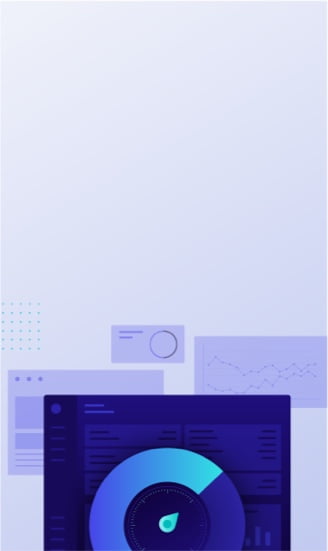 Most of your customers also have their preferences over a particular payment method. If you're limiting them to one option that they'll be forced to use, this increases the cart abandonment rate.
If you want to decrease the cart abandonment rate, addressing these factors in your WooCommerce store is crucial. You'll recover a significant portion of your sales if you make these minor tweaks.
5. Ensure a hassle-free checkout
Make sure that customers don't have difficulty checking out their purchases. Ideally, your checkout needs to be optimized to be hassle-free for customers.
One way you can do that is to allow a guest checkout option. Before buying something from you, many users are doubtful about giving you their personal information and data. But after they've bought from you via guest checkout, you can ask them to register later on.
More importantly, you also have options such as order history and shipment tracking on the profiles of your customers. A lot of them want to register after their purchase.
6. Offer excellent customer service
Most of your customers are more likely to make repeat purchases with companies that offer them excellent customer service. Therefore, improving customer support is one of the best ways to build brand loyalty, gain upsells, and recover abandoned cart efficiency.
Don't just be passive, answering questions whenever people try to reach out to you. Be an active advisor to them. As an industry expert, you might encounter situations that force you to provide recommendations.
7. Send abandoned cart emails
You can also use abandoned cart emails to recover lost revenue. These emails are triggered whenever a potential shopper stays in your online store.
You can set up recovery emails that will integrate automatically with your WooCommerce store.
8. Set up push notifications
Another way that you can remind shoppers that they've left something on your site is through web push notifications. Using this is simpler and more direct than any of the previously mentioned options.
In the same way, it also helps increase brand and product awareness with ad targeting but is much more accessible and cost-efficient. A push notification will send them a reminder letting them know that they've left something on their cart.
Over to You
So there you have it. As we've discussed in this post, cart abandonment still allows you to earn revenue. By taking small steps in the cart abandonment process, you'll open more opportunities that will help you take on enormous leaps for your e-commerce business.
Make sure that you identify the issues involved in cart abandonment. What are the things that many shop owners do when facing cart abandonment?
It would be best never to hesitate to reach out and engage your customers through various retargeting and remarketing tactics. Good luck!
—–
About our Guest Author: Juliette Anderson is an Outreach Community Specialist who works hand-in-hand with e-commerce stores to achieve optimal sales. Her specialty lies in social media marketing and she has a particular interest in WooCommerce and all things WordPress.
Start Your 14 Day Free Trial
Try our award winning WordPress Hosting!