If you're looking for a free CDN service to start enhancing your WordPress website performance, you are in the right place. In this article, we will talk about some of the best providers out there that offer a totally free Content Delivery Network.
Let's go!
We've already explained the great benefits of CDN. Distributing content across multiple servers effectively reduces load times, improves user experience, and minimizes server load and bandwidth usage.
With a free WordPress CDN, you can have all that without having to pay for hosting or infrastructure.
But what are the options for such a service?
Cloudflare CDN
With a great reputation and trusted by millions, Cloudflare has become a widely used service. That is because they utilize one of the biggest global CDN networks and providers of services covering multiple fields, including CDN, security, caching, analytics, and more.
Also, as part of their mission to provide a fast and open internet to everyone, they share some services for free and one of them is their content delivery network.
The free CDN that Cloudflare provides comes with some basic features that your website can benefit from and a WordPress plugin to make things easier.
More specifically, the service includes a globally load-balanced CDN, content caching, instant purge caching, Async Javascript loading, HTTP/2 & HTTP/3, Basic DDoS protection, HTTPS Rewrites, Page rules and more.
An excellent choice, overall, for businesses looking for a free CDN. Their dashboard is easy to navigate and user-friendly. There, you can easily add your site, point your DNS and configure the HTTPS and SSL settings. Here is how to integrate with WordPress through the Cloudflare plugin.
The Cloudflare WordPress Plugin
After you've installed the Cloudflare plugin and activated it, you can go into its settings and sign in to your CF account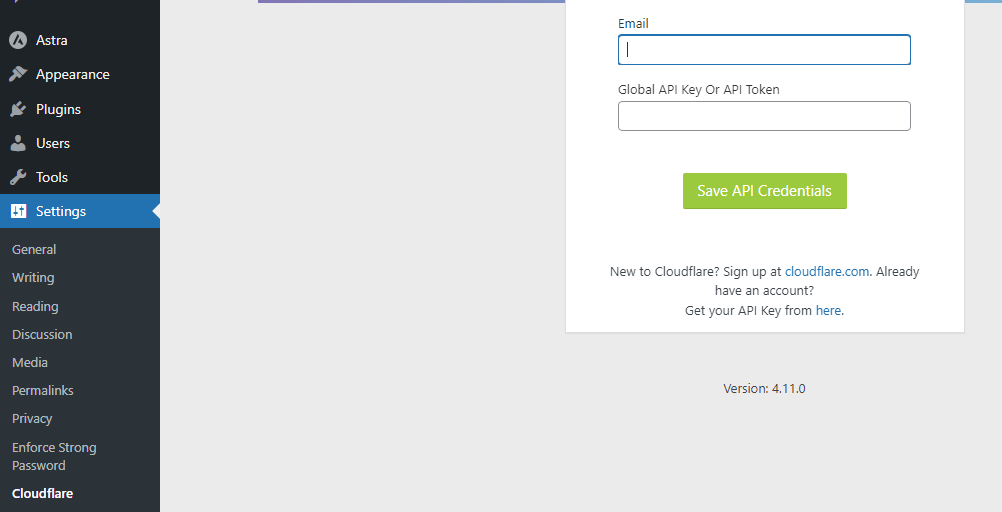 Make sure you have already got the API token from the Cloudflare dashboard.
Next, you can go and configure all the necessary Cloudflare settings from inside your WordPress admin.
It's as simple as that! Cloudflare will automatically cache your content and right away improve your loading speed.
Amazon CloudFront

Amazon CloudFront is one of the many Amazon Web Services. Trusted by Reuters, Slack, and Hulu among other well-known brands, Amazon CloudFront is a great choice for a high-performance content delivery network (CDN).
They offer a free CDN plan for low-volume WordPress users that includes 1 TB of data transfer per month and over a million HTTP or HTTPS requests per month. Within that limit, you can take all the time you need to integrate and improve your website.
CloudFront stores your site's files on Amazon's AWS CloudFront network which has over 400 CDN locations and more than 200 cities worldwide.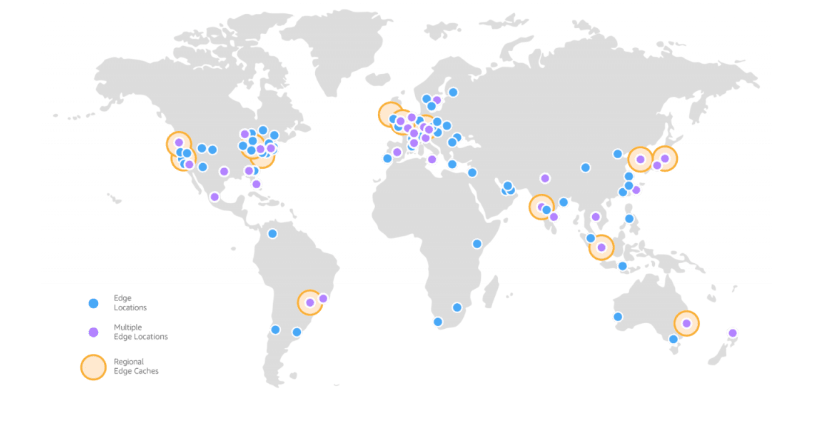 NOTE: If you are new to the CloudFront service, make sure to take your time first and read their documentation to get familiar with how to set up the service.
On top of that, there is a great integration with WordPress with the help of the WPAdmin AWS CDN plugin.
WPAdmin AWS CDN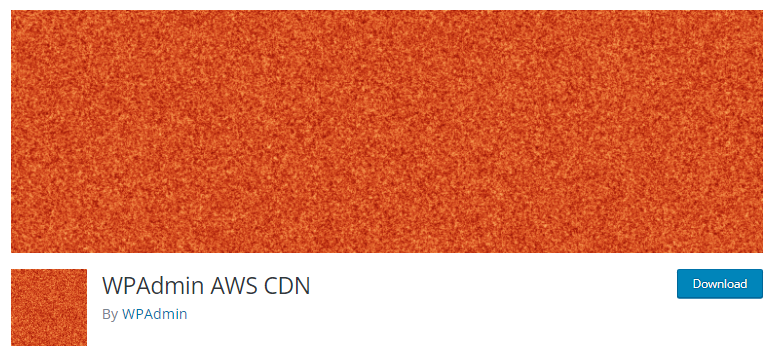 The WPAdmin AWS CDN plugin is an open-source software built by WPAdmin. It allows you to distribute your website's content via your Amazon Cloudfront and also supports Multisites.
After installation and activation, the plugin's menu will appear in your wp-admin area.
From there you can seamlessly connect to the CloudFront network by just signing up for an AWS account. You should have already obtained the "Access ID" and "Secret Key" from the AWS service.
Try our Award-Winning WordPress Hosting today!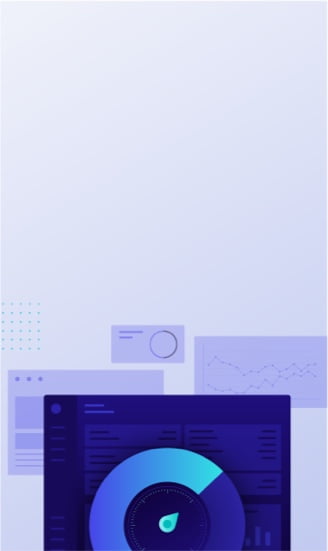 In "Cache Policy", choose "Enabled with Compression" and in "Price Class", choose "All Location". Leave the other in default and click "Create Distribution". After a while, you will be notified that the CDN has been successfully activated and you will be asked to reload the page.
And that's it!
Jetpack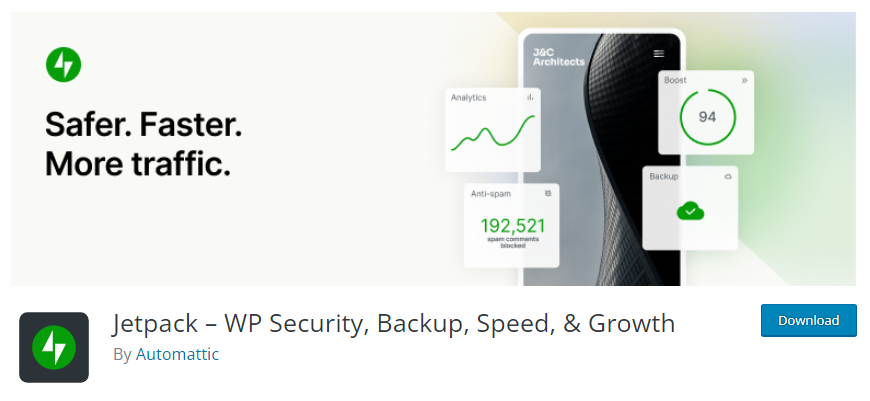 Jetpack is a very popular WordPress plugin with over 5+ active installations at the time this article is written. One of the great benefits when using Jetpack on WordPress is its free CDN which is highly recommended if you are a new website owner that is trying to grow their online presence.
First things first, install and activate the plugin and connect with a WordPress.com account as asked. Once you do, some new menu items will appear under the Jetpack menu inside your wp-admin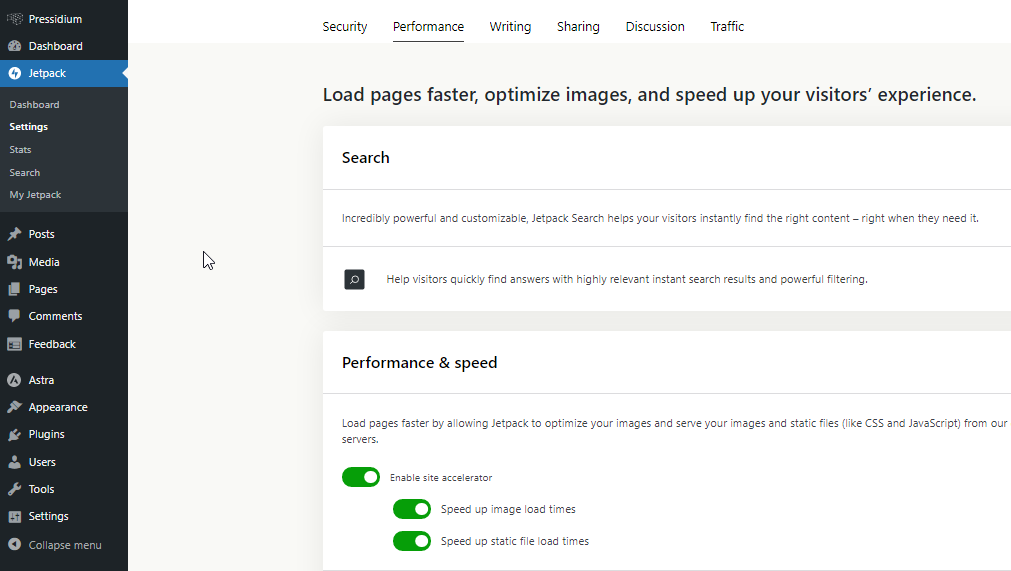 Under the settings, go to performance and enable Site Accelerator. Now all of your static content (images, CSS files, static JavaScript files, etc) will be served from WordPress.com's worldwide network.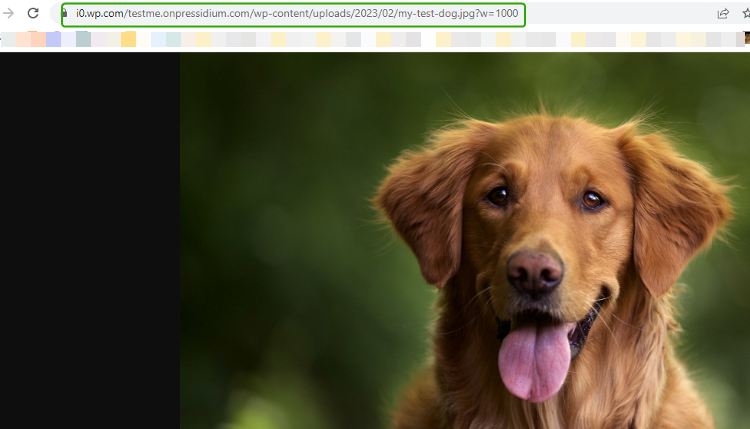 However, before you use Jetpack's free content delivery network (CDN), there are a few things you need to keep in mind and take into consideration.
If you do not intend to make use of the additional features that Jetpack provides, you might find that there are plenty of features that you don't need. Also, the CDN cache cannot be "purged," so once an image has been stored there, it can be modified only if you upload a new file with a different name.
In either case, even though it does not have as many servers as Cloudflare or CloudFront, using this service for a free WordPress CDN is still preferable to not using a CDN at all.
Optimole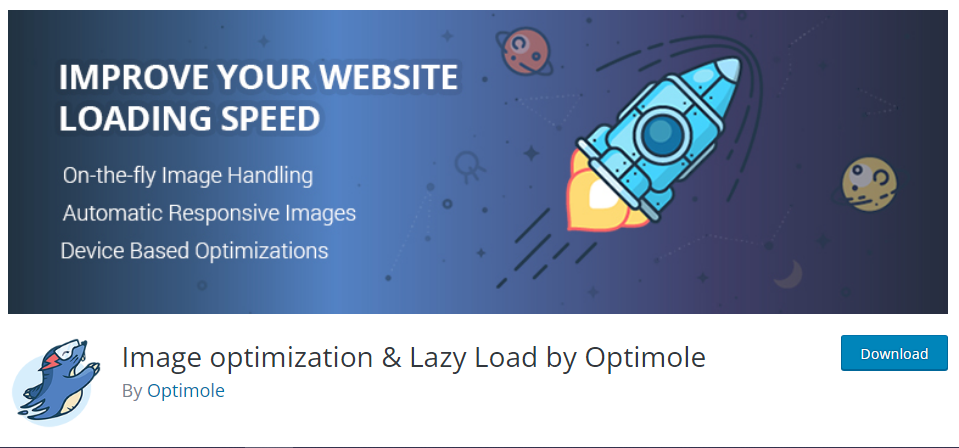 The Optimole plugin is a well-known solution to your image optimization needs but also provides a totally free CDN service for your WordPress.
Once you've installed and activated the plugin, you can see its admin screen under the Media menu.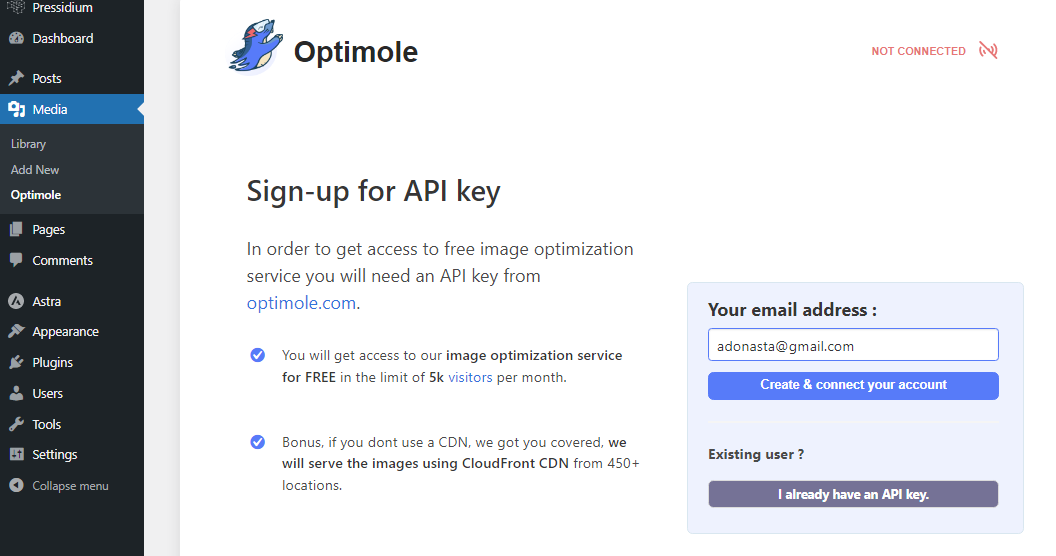 Optimole delivers images using the Amazon CloudFront service and is compatible with page builders and the new block editor.
It will replace all of your image URLs with cloud-based URLs. When the image is requested, Optimole applies the specific transformations required by the device and delivers it to your visitors. This means every image is perfectly sized for every device. The final result is cached for a month to ensure ongoing fast delivery and more site speed.
With a one-click setup and minimal footprint, you can start improving your site in minutes. You'll be free to concentrate on other aspects of your site with Optimole's set and forget image optimization.
FAQs
How do I add a free CDN to WordPress?
You can choose between great services that offer free CDN like
Cloudflare with the Cloudflare WordPress plugin
Jetpack plugin with its Site Accelerator
Optimole
Amazon CloudFront
Does WordPress have a CDN?
WordPress does not provide its own free or paid CDN, however, it integrates with the CDN providers easily through the WordPress plugins available for this purpose, like Enable CDN, ShortPixel Adaptive Images, W3 Total Cache, WP Rocket.
Can I use a CDN for free?
As discussed in this article there are great options between some CDN providers that offer free content delivery networks. Some of them are Cloudflare, Amazon Cloudfront, Jetpack, and Optimole. Check them out, experiment with the options they provide and then sit back and enjoy the benefits that using a CDN brings to your website!
Start Your 14 Day Free Trial
Try our award winning WordPress Hosting!